With films like Once Upon a Time in Hollywood making a splash this summer. Let's take a tour around Los Angeles to other famous eateries that have been immortalized on the big screen. Here are 10 restaurants where famous tales have unfolded in film and television! 
Johnie's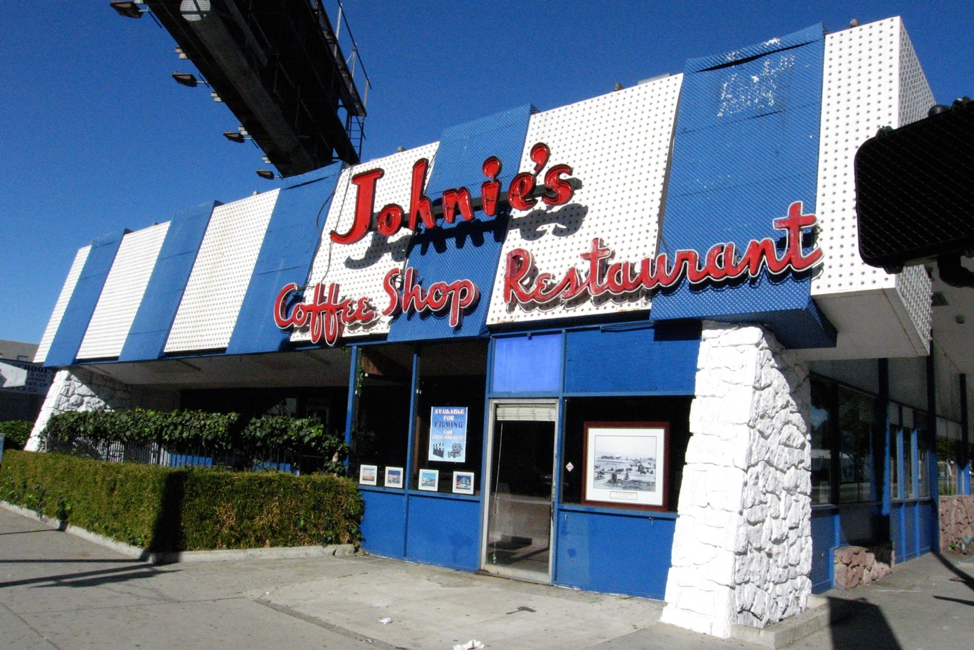 Location: 6099 Wilshire Blvd, Los Angeles
Located on the corner of Wilshire and Fairfax is the former coffee shop, Johnie's Coffee Shop. Established in 1956, Johnie's is most known for its "Googie" architecture, a space age look. After officially closing in 2000, it was taken over by Bernie Sanders' political activists who named it, Bernie's Coffee Shop. The days when this coffee shop was a functioning business, the plethora of movies filmed here include the Big Lebowski, Reservoir Dogs, Miracle Mile, and American History X. The diner can still be reserved for filming or private events.
Pat & Lorraine's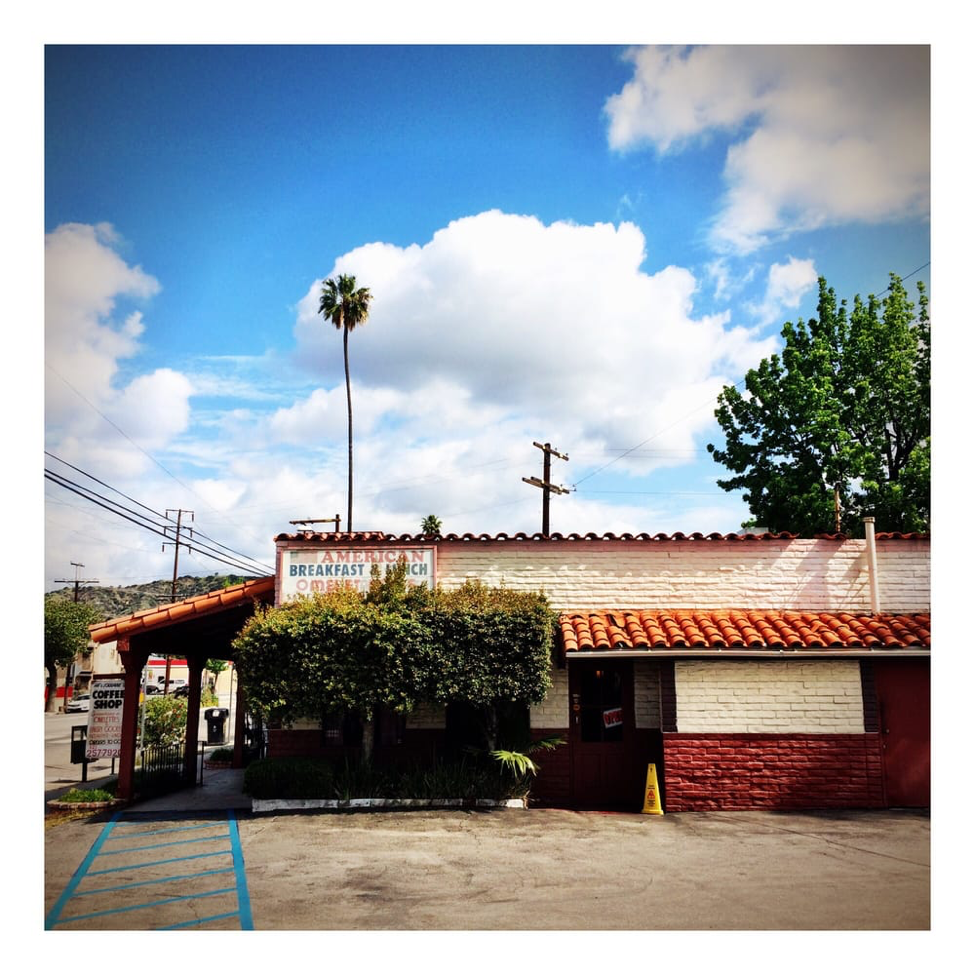 Location: 4720 Eagle Rock Blvd., Los Angeles
Another Quentin Tarantino set, is located in Eagle Rock. The opening scene of Reservoir Dogs where Mr. Brown gives his own interpretation of Madonna's "Like A Virgin" is Tarantino's first film location.  According to L.A. Weekly, Tarantino chose Pat & Lorraine's because it was so cheap and close to the warehouse location in Reservoir Dogs.
Rae's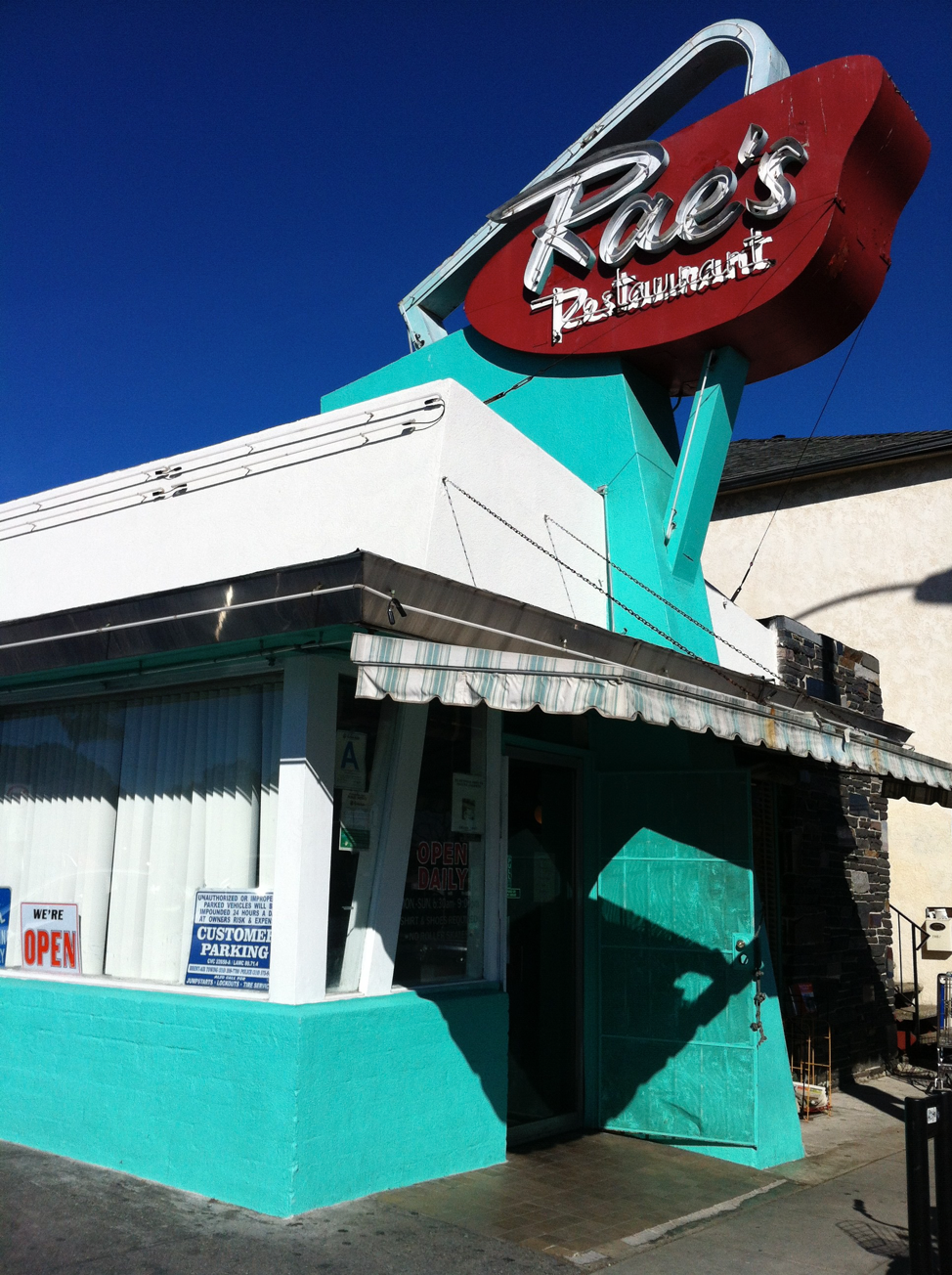 Location: 2901 Pico Blvd., Santa Monica
Rae's is a diner in Santa Monica with its turquoise walls and petite red booths, it's hard to miss the diner in True Romance, Bowfinger and Lords of Dogtown. It's also known for its reasonable breakfast prices. Open since 1958, you can still stop by and order yourself a cheeseburger for $3.25.
Rex iI Ristorante – Cicada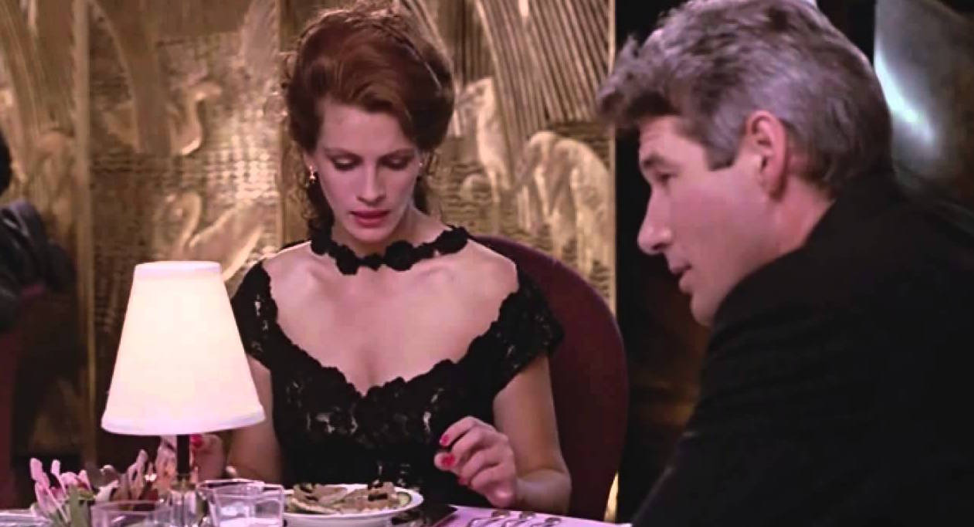 Location: 617 S. Olive St., Los Angeles 90014
Located in the Art-Deco style James Oviatt building is Cicada but in 1990, it is where Julia Roberts accidentally tossed an escargot shell across the restaurant in "Pretty Woman". The landmark building is on the National Register of Historic Places and has been a favorite of movie and TV producers. The palatial interior, which is modeled after an Italian cruise liner, is where Brad and Angelina tangoed in "Mr. and Mrs. Smith." Queen Latifah and Steve Martin danced at the restaurant in "Bringing Down the House."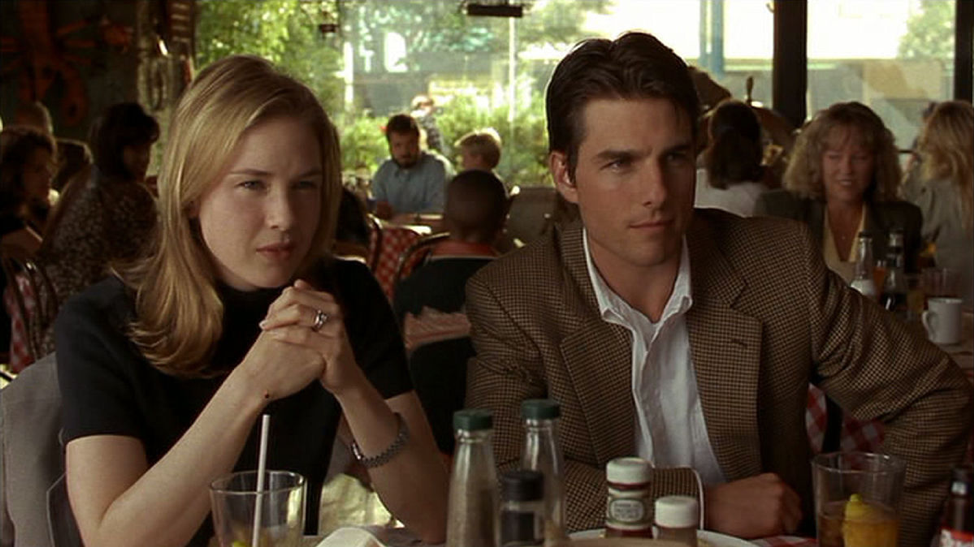 Location: 4141 S Centinela Ave, Los Angeles 90066
In Jerry Maguire, Tom Cruise and Renee Zellweger go on their first date at Paco's Tacos, a brightly-decorated, always-bustling Mexican restaurant located about five miles north of LAX. Nearly everything Paco's serves is handmade in-house, from the salsa to the chips and tortillas, which you can watch being crafted in the main dining room. A Westside staple for decades, Paco's was also featured several times in the 1970s television series "CHiPs."
Pacific Dining Car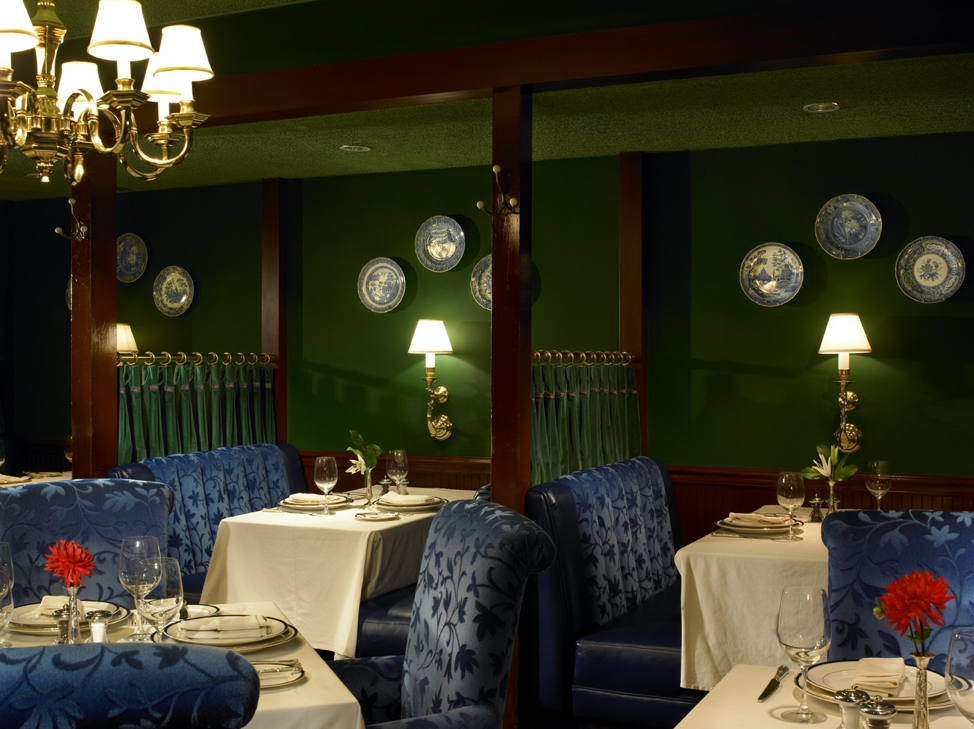 Location: 1310 W. Sixth St., Los Angeles 90017-1204
One of L.A.'s oldest operating eateries, the Pacific Dining Car was founded in 1921. Inspired by a restaurant in New York, the founders replicated a train dining car to house their small steakhouse. Open 24 hours, the Pacific Dining Car was an early favorite of the Hollywood set, with Mae West, Louella Parsons and Mickey Cohen. Of more recent times, the restaurant is famously in the 2001 crime drama, "Training Day", where Denzel Washington meets with the Three Wise Men and recommends the Baseball Steak.
Miss Donuts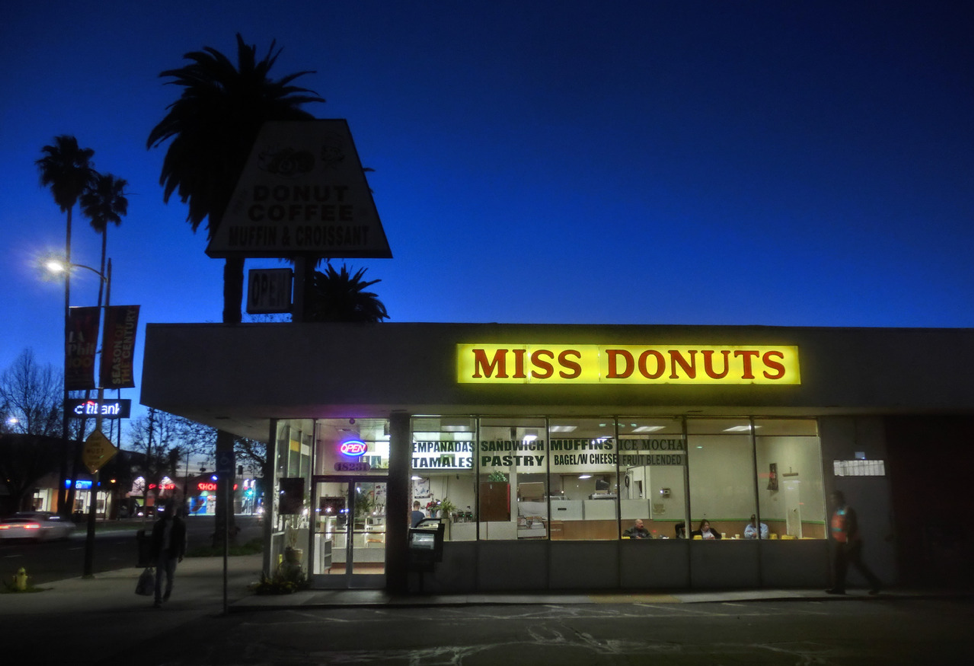 Location: 2520 S Robertson Blvd, Los Angeles, CA 90034
Boogie Nights (1997) stars Mark Wahlberg as "Dirk Diggler" in 1977 Hollywood. A particular scene occurs when Don Cheadle stops at a Miss Donuts to buy a dozen pastries. As he prepares to pay, a robber storms in, and chaos follows. Check out the shop today – it still has the bright yellow booths and serves a variety of doughnuts, pastries, cupcakes, brownies, and cakes.
Foo-Chow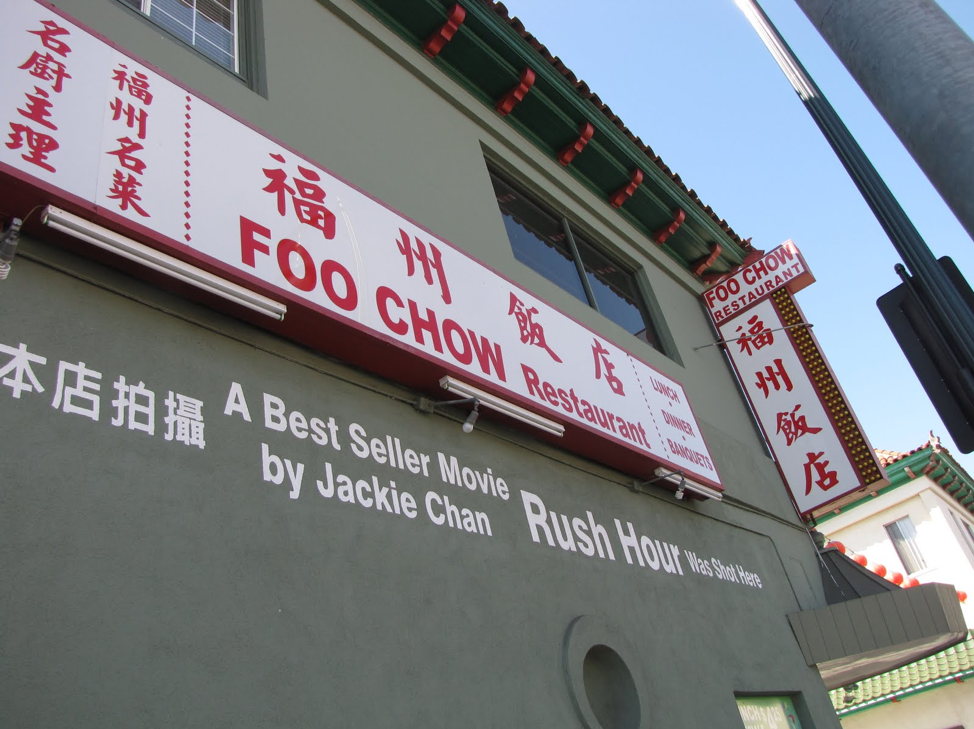 Location: Chinatown
Foo-Chow in Chinatown is very proud of being featured in action-comedy Rush Hour (1998), starring Jackie Chan and Chris Tucker. The scene features the pair eating Chinese food out of takeout boxes as they banter about whose father was the bigger hero.
Elat Burger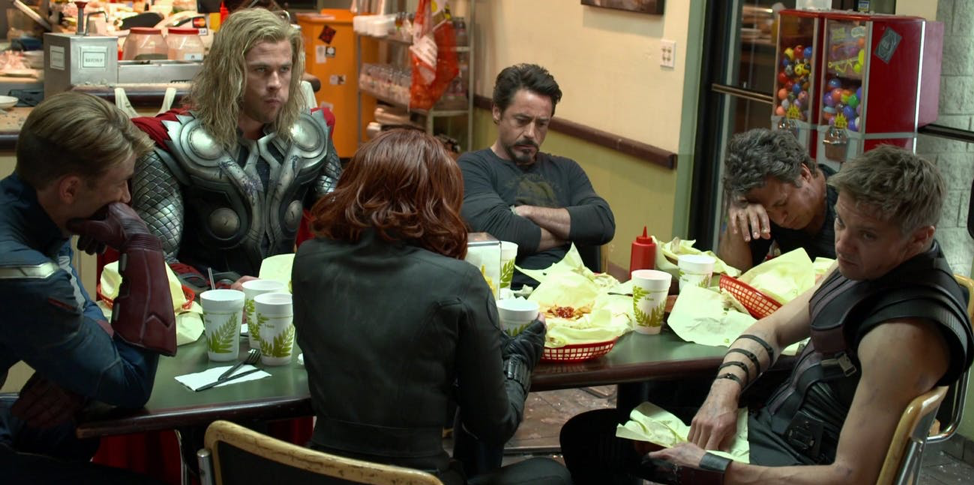 Location: 9340 W Pico Blvd, Los Angeles, CA 90035
Stick around after the credits of The Avengers (2012) and see the gang goes out for shawarma – some of them still in their suits – and eats in silence as the staff cleans up the joint. The restaurant is played by Elat Burger, which, in fact, serves shawarma. 
The Prince Restaurant & Bar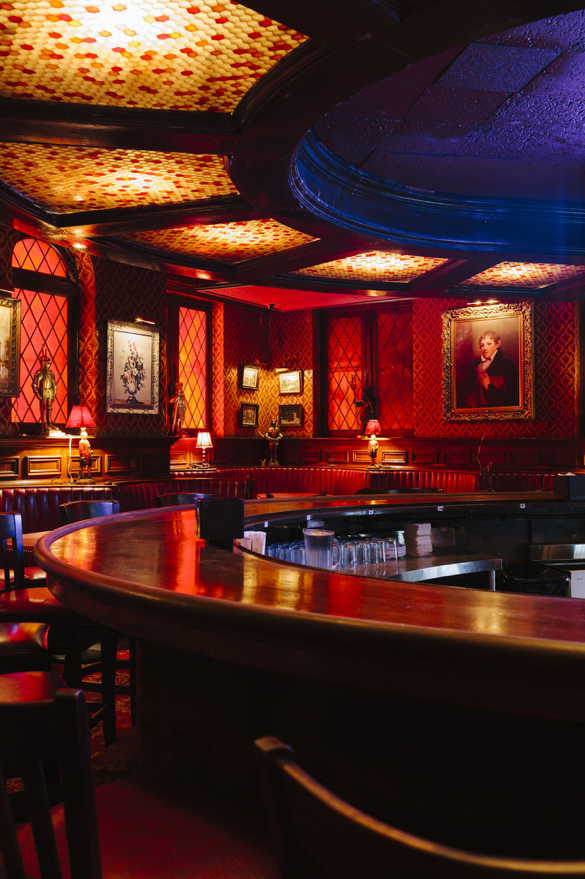 Location: 3198 W 7th St. Los Angeles, CA
The Prince Restaurant doubled as the 'Brown Derby' when Jack Nicholson met with Faye Dunaway in Chinatown. The famous red vinyl booths were also frequented by Jon Hamm and friends throughout Mad Men. Several other films and television shows have shot there as well.
Dinah's Family Restaurant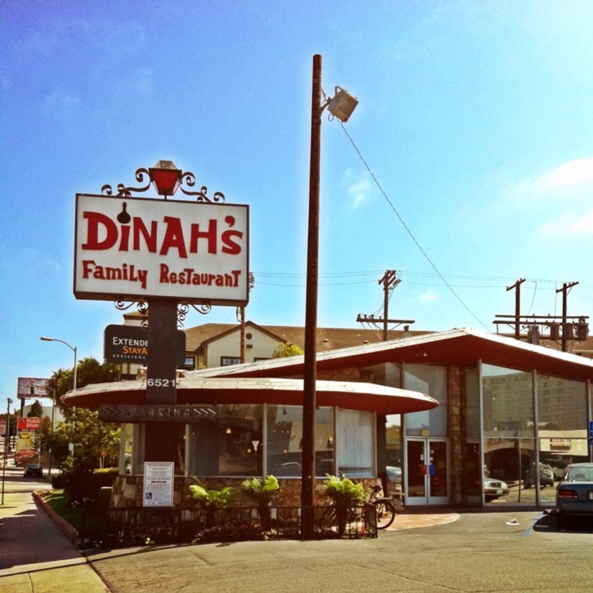 Location: 6521 S Sepulveda Blvd, Los Angeles, CA 90045
The late night diner where a group of nihilists and their female companion with a missing toe ordered lingonberry pancakes and pigs in a blanket from The Big Lebowski. More recently, it's been used as the diner in Nightcrawler, when Jake Gyllenhaal briskly interviews Rick Garcia and offers him an unpaid internship.