Aside from work, your bedroom is where you spend quite a bit of home time. Whether it is simply where you sleep and keep your belonging or doubles as your home office, its your space. That's why we have selected some helpful tips on keeping your space as organized as possible. Read below for ways to organize your bedroom and cut out some unneeded clutter!
Picture Rail Shoe Rack
Some of your heels are works of art, so why not display them as such? Line the walls of a walk-in closet or a dressing area with picture-rail molding to make a tidy yet visually arresting display.
Shadow Box Jewelry Holder
Some baubles are just too pretty to put away at the end of the day. But with a jewelry holder and display case made from a basic shadow box, you'll have less clutter, more chances to admire your favorite pieces, and everything within reach.
Keep a Duvet Cover in Place
Although a duvet cover does an admirable job of protecting a comforter from stains, it is notorious for being a shifty character. Keep it and your comforter neatly in place by turning the cover inside out and sewing two pieces of five-inch-long fabric tape to all four corners. Then tie the fabric tape around each corner of the comforter and sleep tight.
Jewelry Palette
Ceramic watercolor palettes provide perfect slots for sorting and separating earrings and other jewelry — with no tangles. They're also small enough to tuck in a drawer.
Stepladder Bed Stand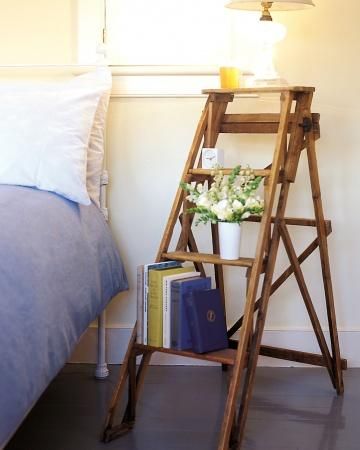 Take advantage of every bit of bedroom space by stacking your nighttime necessities instead of crowding them on top of a tiny stand. The four wide rungs of an extra stepladder provide a steady spot for a row of books as well as the necessary alarm clock and reading lamp.
Ever-Open Laundry Bag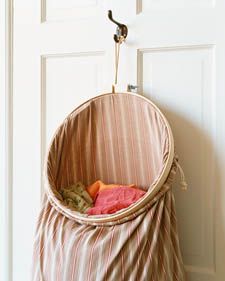 A hanging laundry bag saves floor space, but you have to wrestle with the drawstring to deposit dirty clothes. Have it both ways when you prop open the suspended bag with a large embroidery hoop at least 14 inches in diameter.
Accessory Haven
Square acrylic organizers give ties and belts their own homes. Underneath, blue acid-free mat board lines the drawer for extra color. Additional trays are cushioned with coordinating felt to protect the jewelry inside.
Portable Hooks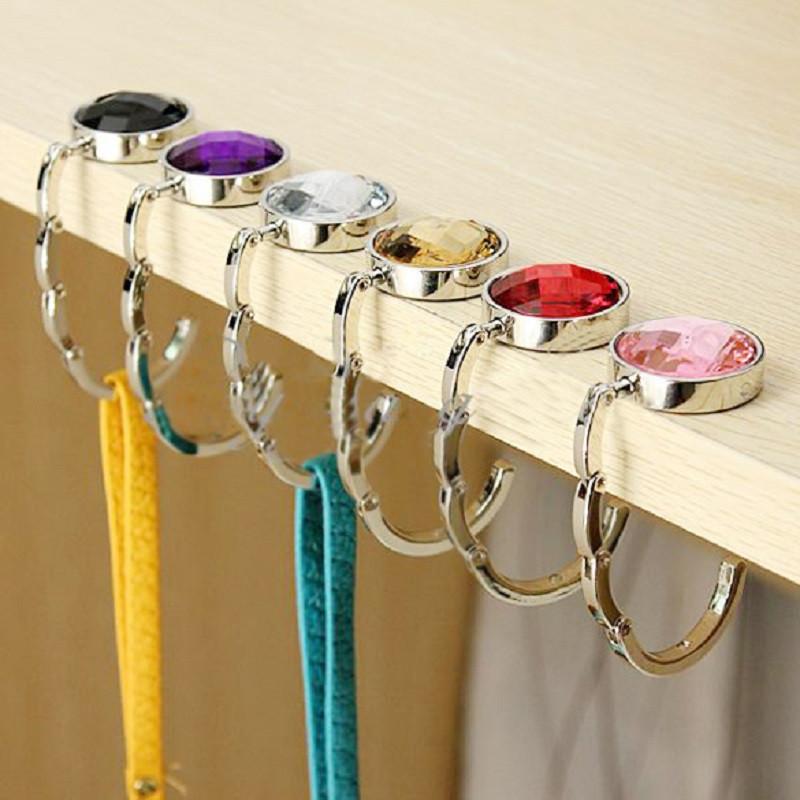 To create a belt rack that matches your other hangers (and doesn't require making holds in the wall), try this: Pre-drill a row of holes in alternating spots on both sides of a wooden clamp hanger, and screw in cup hooks. Make as many of these hangers as you need to accommodate your belts.
Stylish Jewelry Storage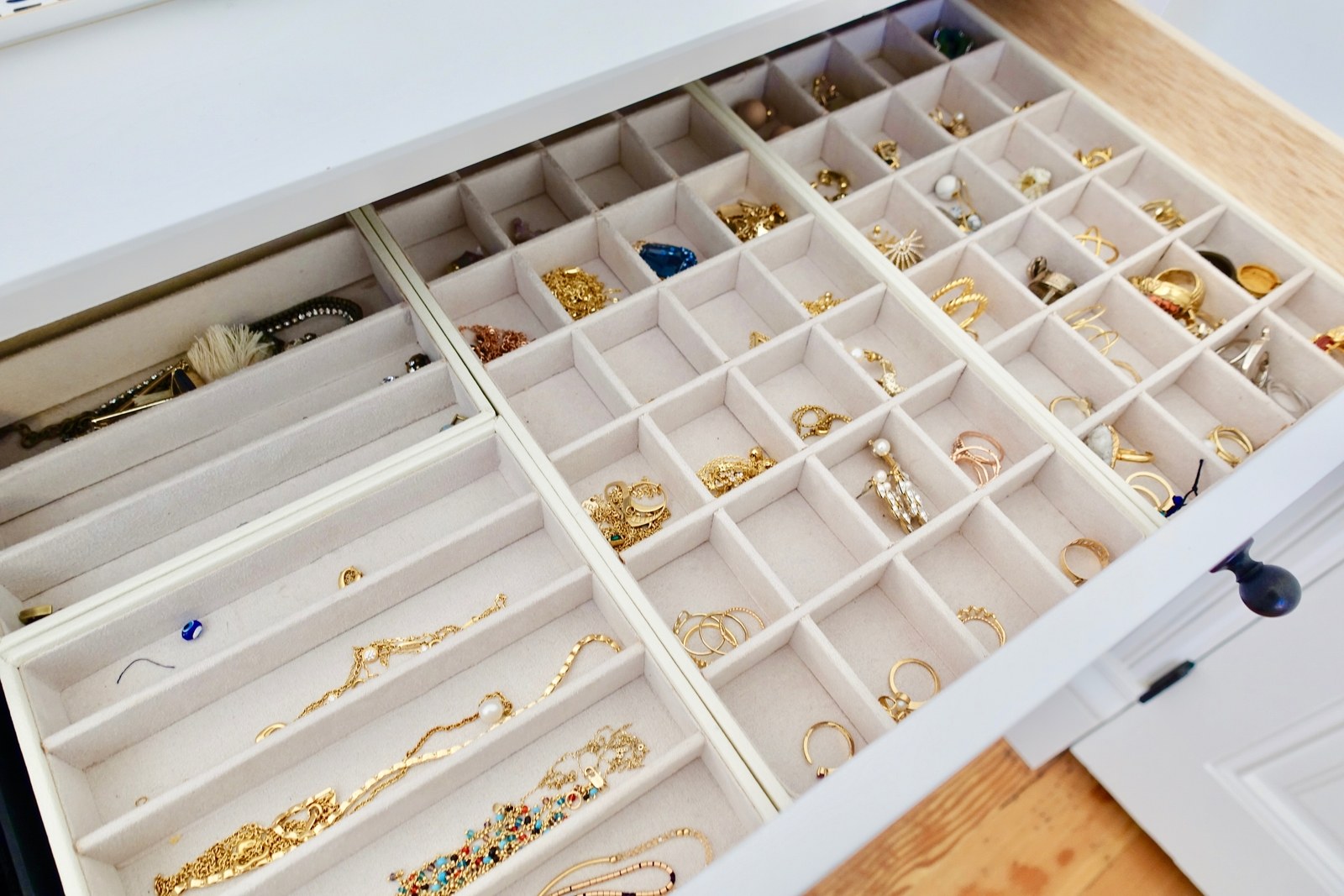 To set it up, measure the height of the drawer's side (not the front), then gather dish-ware that's slightly shorter. Line the drawer with velvet or felt to prevent rattling and sliding, then position the porcelain. Hook drop earrings on rims of cups, nestle necklaces within them, and stash chunkier beads and bangles on individual saucers.
Boot Hangers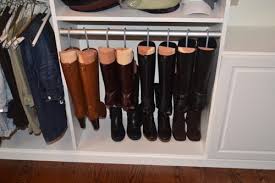 Homemade hangers preserve the shape of tall boots and maximize space. They're created by replacing the knobs on cedar boot trees with large cup hooks, which are screwed into the tops. The trees and boots then hang from a cafe-curtain rod.