From nationally-heralded hotspots like Mh Zh to wonderfully charming staples like Pine & Crane and Alimento, Silver Lake is in the throes of a dining bonanza with more great restaurants to enjoy than ever before. Most nights, locals traffic the same places that folks from across town drive an hour to experience. Here are the 13 essential restaurants in Silver Lake:
Ceviche Project – 2524 ½ Hyperion Ave., Los Angeles 90027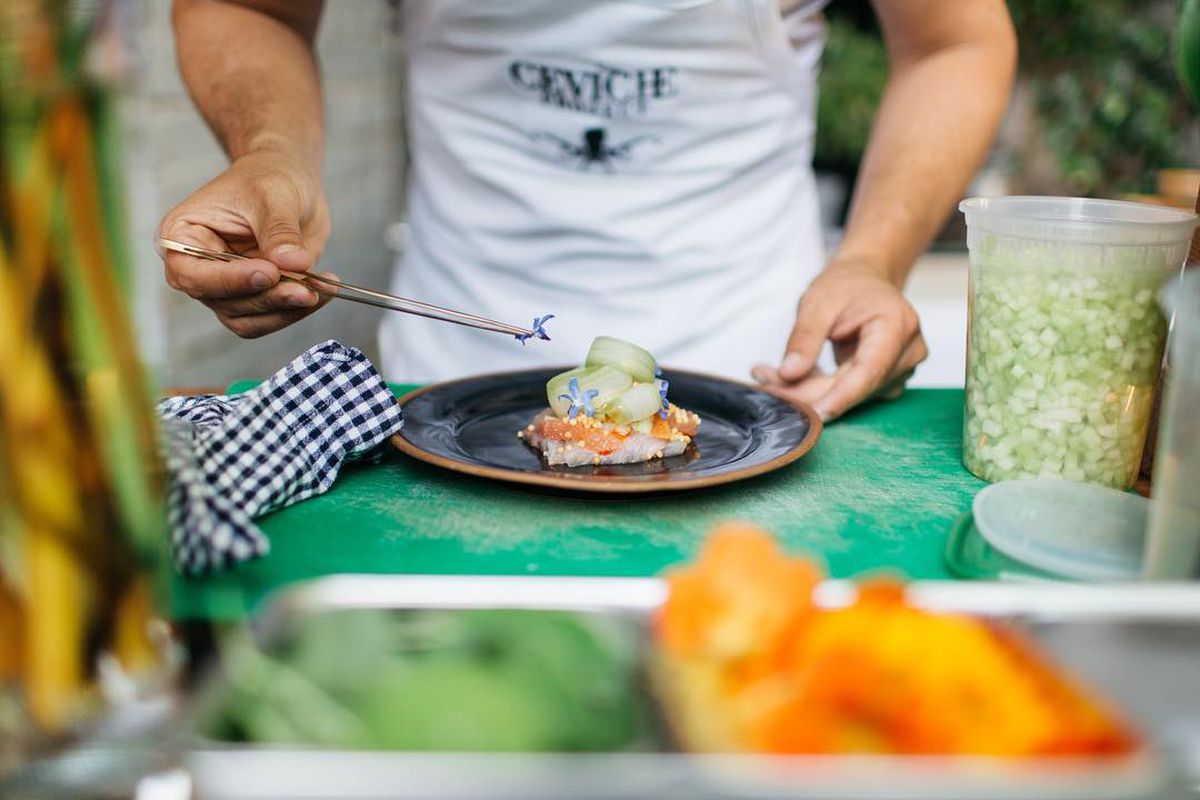 After years of popping up at hotels and food festivals, Ceviche Project chef and owner Octavio Olivas now has a home of his own. The compact room is mostly meant for bar dining, where Olivas works his ceviches and tostadas with more than a little bit of flash and flair.
Burgers Never Say Die – 2388 Glendale Blvd Unit A, Los Angeles 90039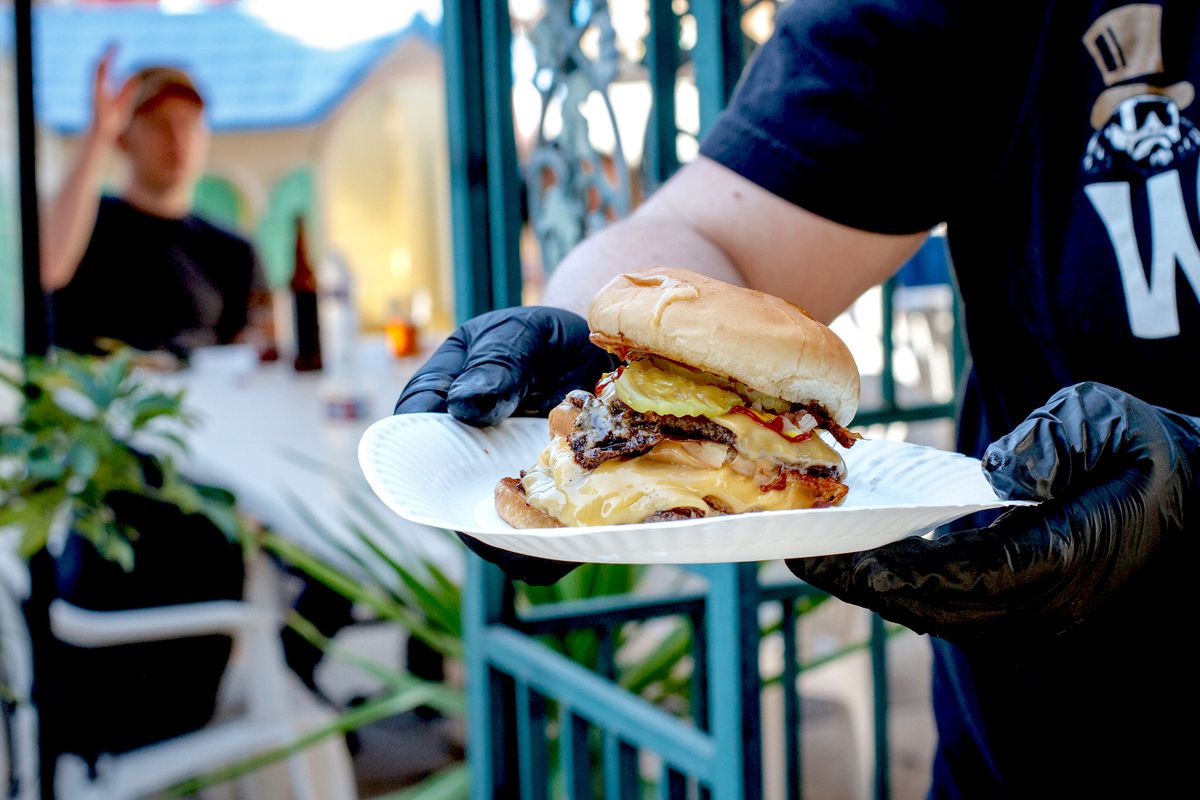 After two years of selling burgers from his backyard and popping up around town, Shawn Nee has an actual restaurant at the edge of Silver Lake where the smash burgers are as good as ever, and so is the CVT soft-serve for dessert.
Ma'am Sir – 4330 Sunset Blvd., Los Angeles 90029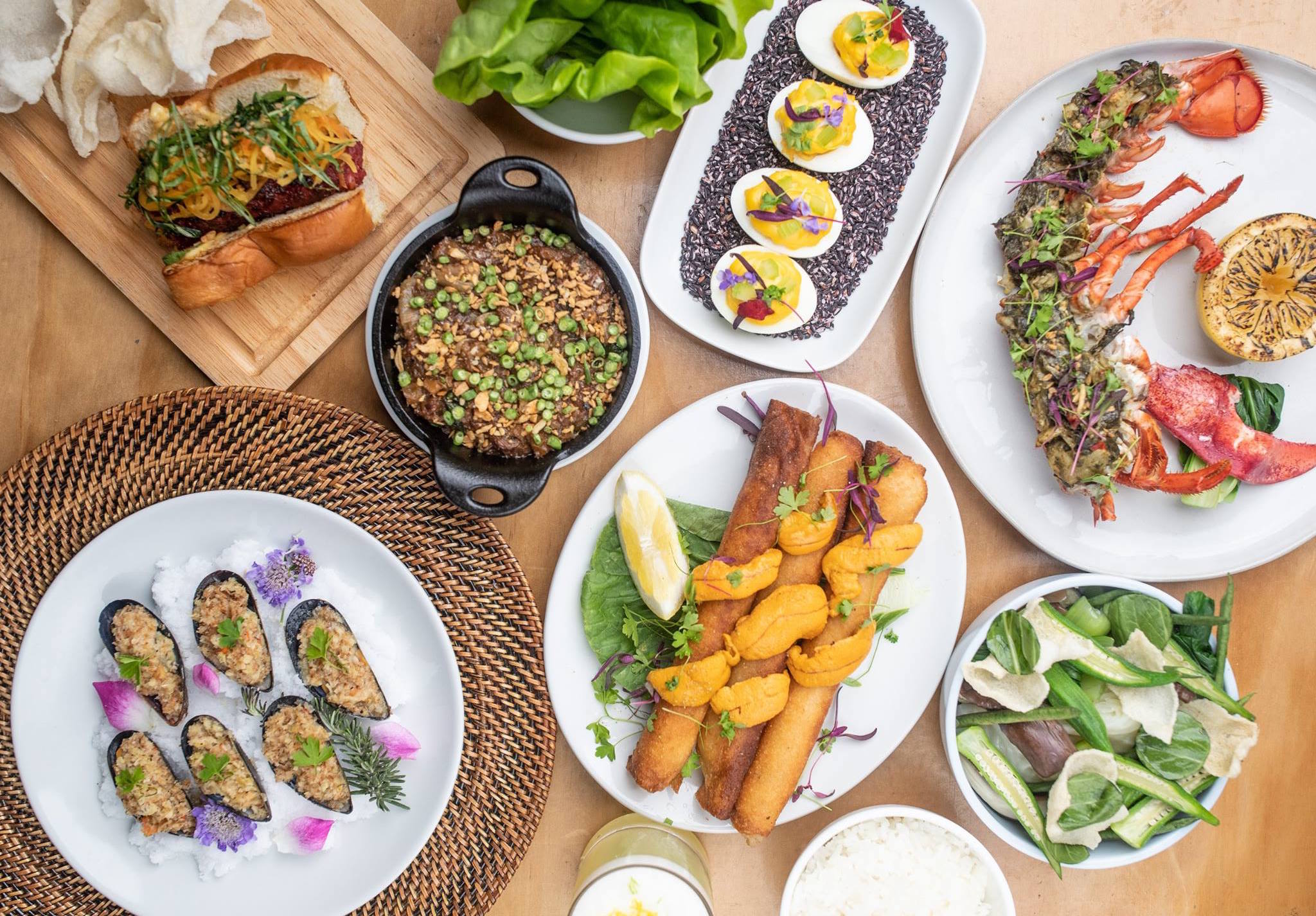 Is there a hotter Filipino restaurant in Los Angeles than Ma'am Sir? The place is both a critical darling and a financial success for chef Charles Olalia and partners Wade McElroy and Russell Malixi, thanks entirely to Olalia's thoughtful and modern comfort fare.
Bowery Bungalow – 4156 Santa Monica Blvd., Los Angeles 90029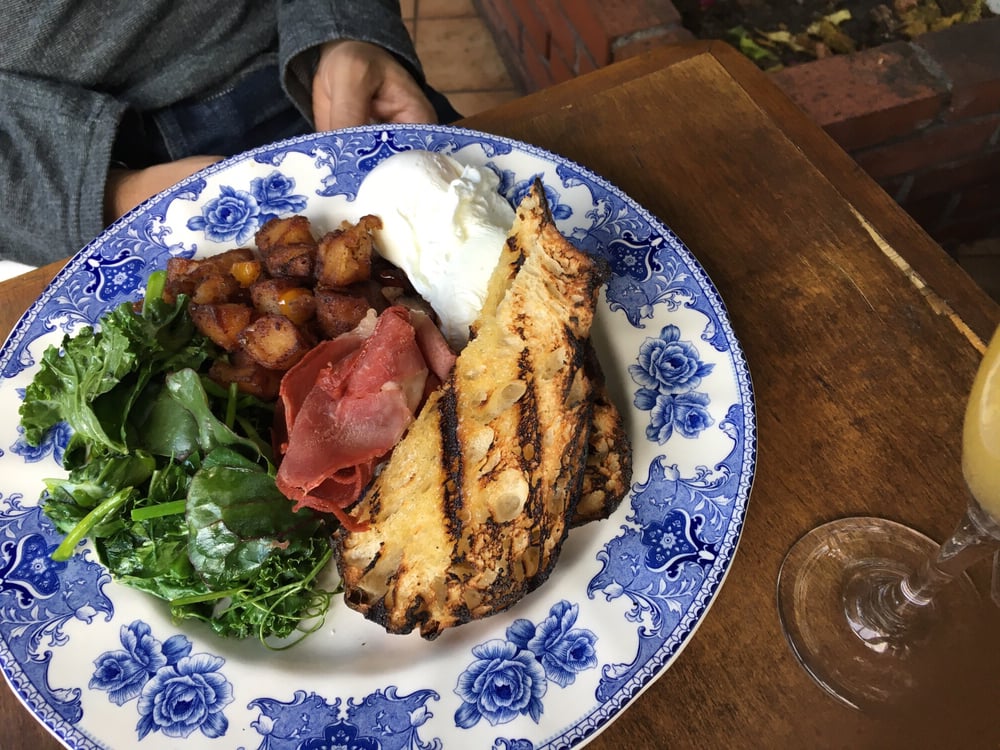 George Abou-Daoud's modern Middle Eastern restaurant has a strong local following and one of the best sunny patios in the neighborhood. Best of all are the outstanding mezze plates, Istanbul-style lamb sandwiches, and plenty of beer and wine.
Tacos Delta – 3806 Sunset Blvd., Los Angeles 90026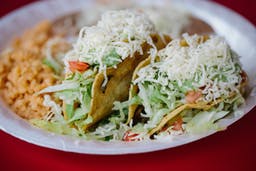 Silver Lake residents gather at Tacos Delta for just about everything, from quiet chats with fellow neighbors to quick and inexpensive meals on-the-go. There are fewer and fewer places like this left in the neighborhood, making it all the more important.
Pine & Crane – 1521 Griffith Park Blvd., Los Angeles 90026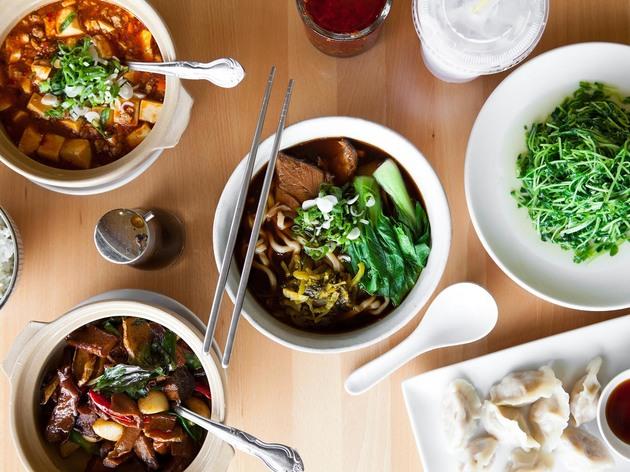 Pine & Crane has been serving its tight menu of Taiwanese and Chinese classics since 2014. Seasonal produce is sourced from the owner's family farm, while the cooking is dependable, skilled and fresh.
Alimento – 1710 Silver Lake Blvd., Los Angeles 90026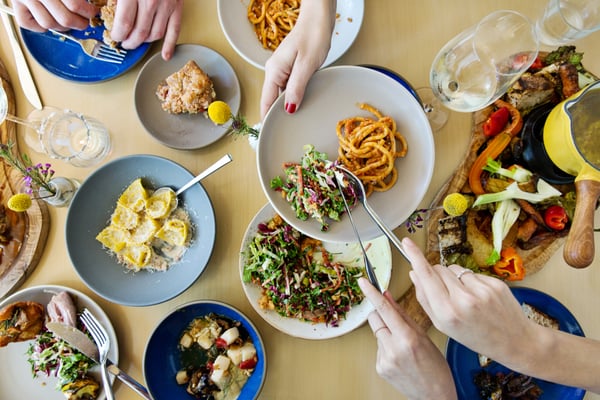 Alimento offers inviting northern Italian fare that is great for sharing. Zach Pollack's signature tortellini in brood and chicken Milanese sandwich can be washed down with $9 grüner veltliner all night long.
Mh Zh – 3536 Sunset Blvd., Los Angeles 90026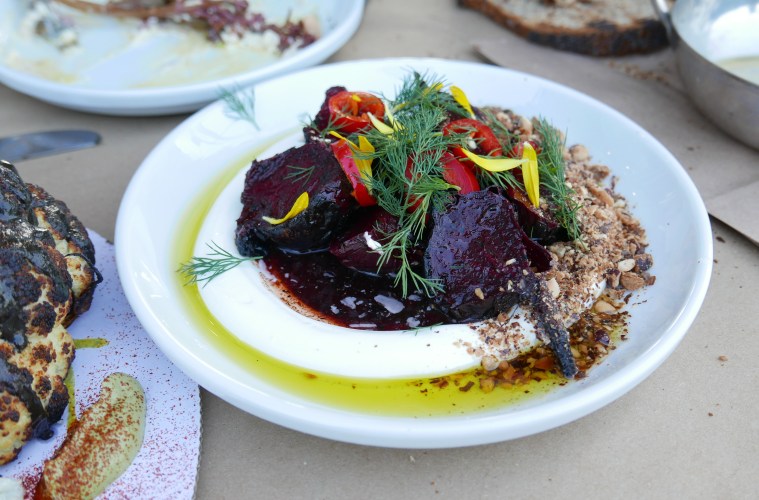 Here at Mh Zh, the menu is handwritten daily on brown paper bags, the majority of seating is on a sloped sidewalk, and throngs of effortlessly trendy diners congregate at the front door. The largely Israeli dishes are undeniably delicious and extremely affordable.
Millie's Café – 3524 Sunset Blvd., Los Angeles 90026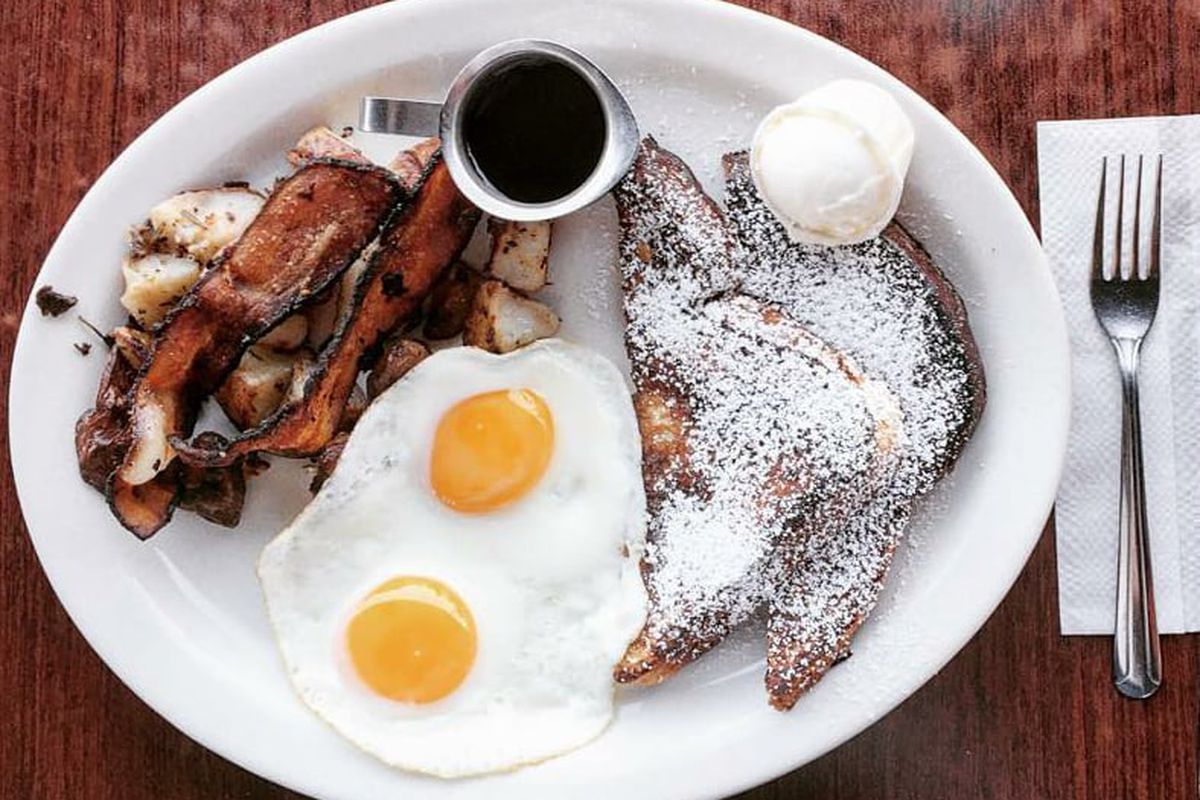 Every Silver Laker has strong opinions on Millie's, the enduringly popular breakfast option that's been on Sunset Boulevard since before the Great Depression. This is a pancakes, bacon and coffee sort of place – no frills, just got food.
El Cochinito – 3508 Sunset Blvd., Los Angeles 90026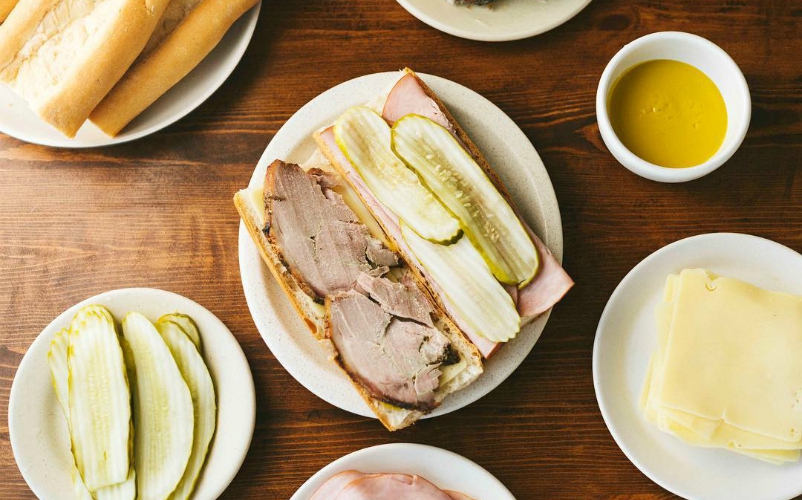 Established in 1988, El Cochinito is one of Silver Lake's true success stories. The longstanding staple has been slowly modernizing over time, and even won a coveted national award for its Cubano sandwich, but the focus is still on family and lots of delicious porky flavor.
Botanica Restaurant & Market – 1620 Silver Lake Blvd., Los Angeles 90026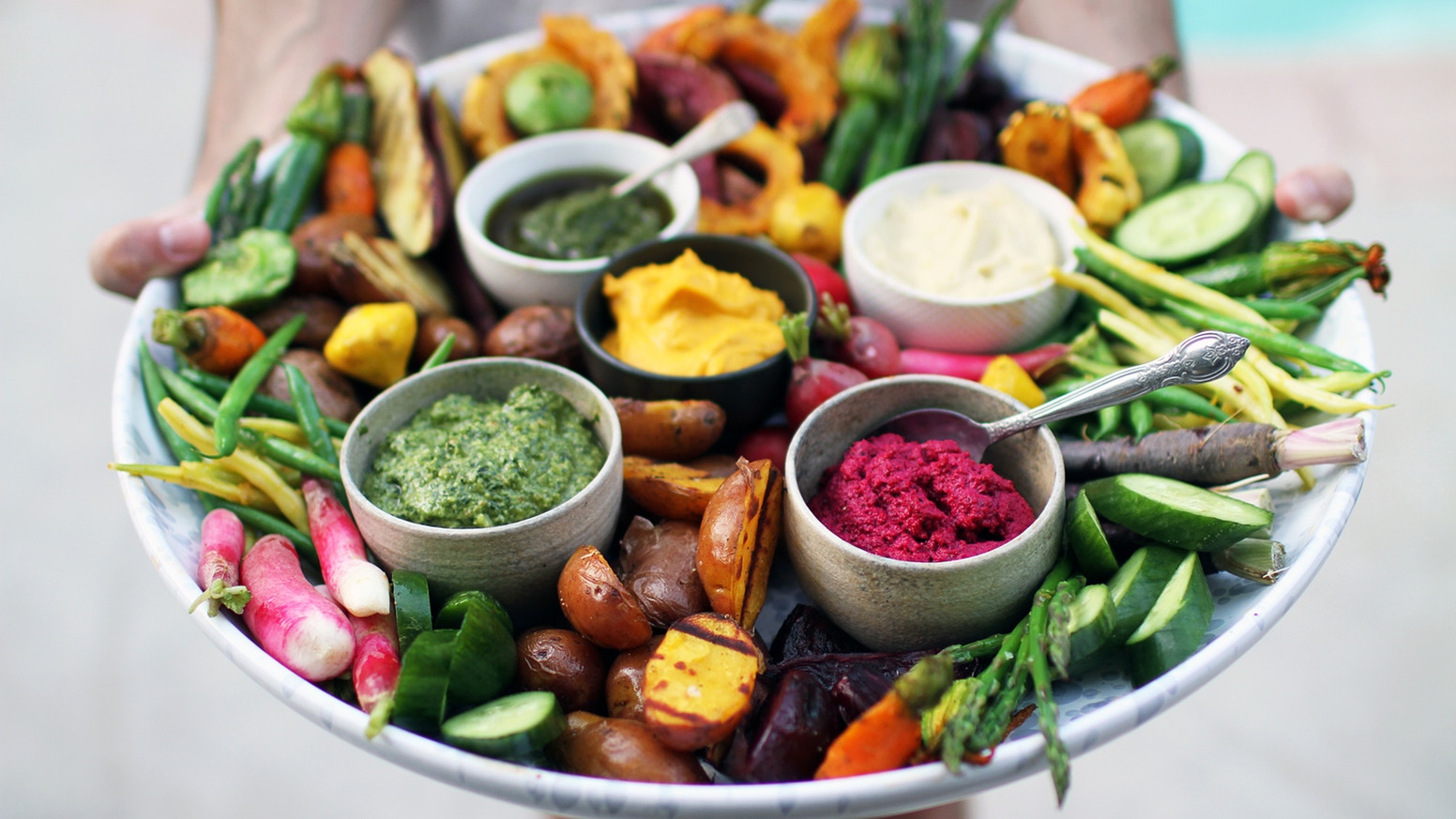 Opened by food journalists Heather Sperling and Emily Fiffer, Botanica has quickly become an essential addition to the neighborhood. There's no doubt that the restaurant and marketplace's healthy-living ethos and sunny vibes is resonating with the local set.
Night + Market Song – 3322 Sunset Blvd., Los Angeles 90026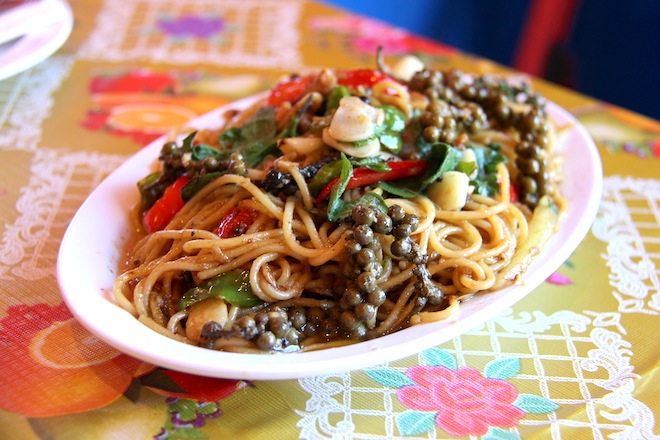 Kris Yenbamroong's followup to his successful flagship restaurant in West Hollywood, Night + Market Song feels right at home in Silver Lake with its cheerful pink exterior. Dine on blazing hot Thai street fare with a few frosty Singhas.
Café Tropical – 2900 Sunset Blvd., Los Angeles 90026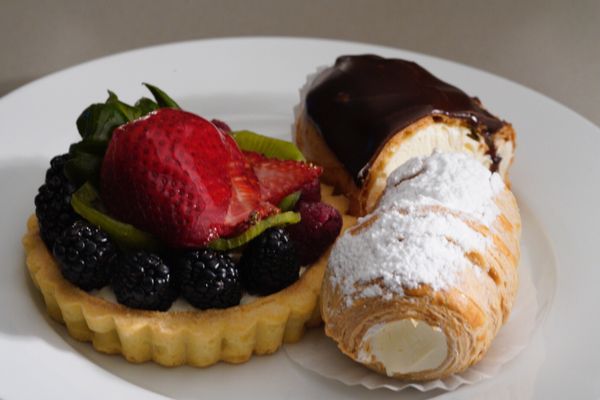 Café Tropical, Silver Lake's indomitable Cuban corner restaurant, setup shop next to Silverlake Lounge in 1975. Even after four decades, the beloved bakery and restaurant continues to crank out dependably good guava pasteles, Cubanos, medianoche sandwiches and cafes con leche.