America's favorite fast food bite just got a whole lot…healthier! With a mountain of food options in L.A. sometimes a cheese smothered burger is necessary. And while we could list plenty of burger joints Angeleno's know by heart, these plant based picks are just as delicious and equally craved. Who said healthy fast-food was "Impossible"?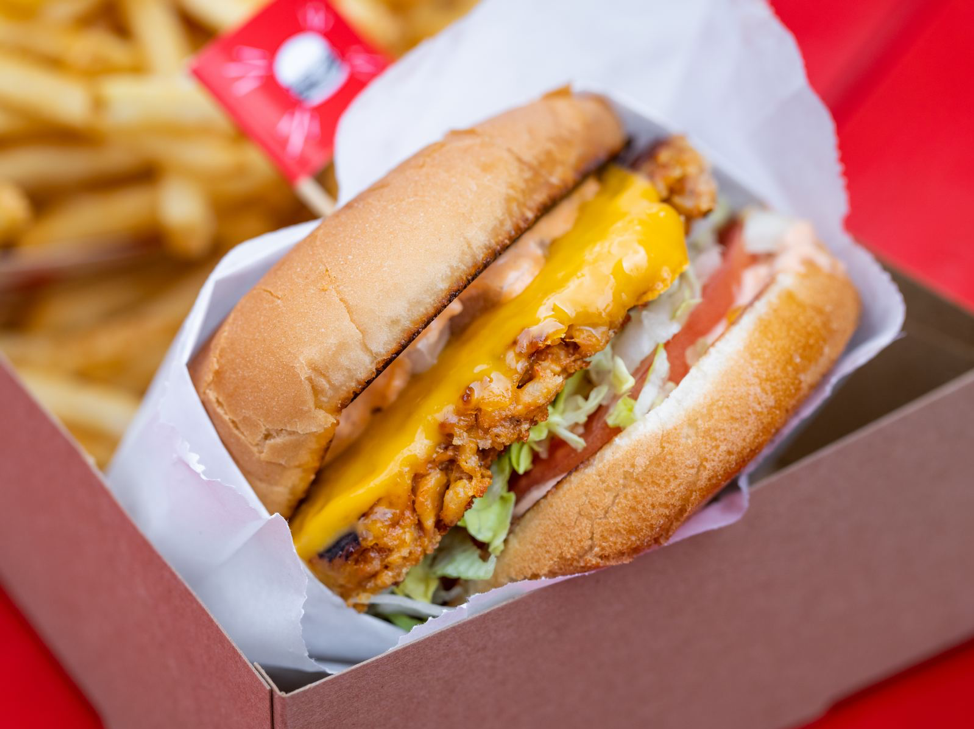 Location: 943 N Broadway #102, Los Angeles, CA 90012 – Chinatown & 110 N Ave 56, Los Angeles, CA 90042 – Highland Park
Check out the vegan burger options at Burgerlords. Their Housemade Vegan Burger consists of a patty made fresh daily that's topped with lettuce, onion, tomato, and vegan Thousand Island. And if you prefer cheese with your burger, they've also got their Housemade Vegan Cheeseburger, which includes the additional vegan American cheese.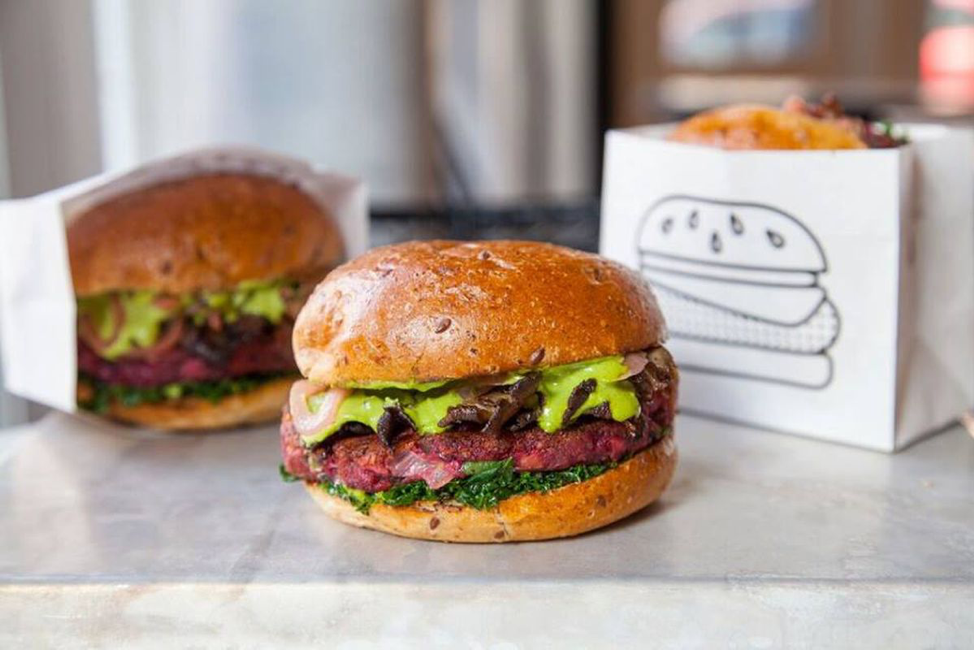 Location: 2520 Glendale Blvd, Los Angeles, CA 90039 – Silverlake
Fully-vegan By Chloe has two burger options, The Classic Burger and The Guac Burger. The first is comprised of their tempeh-lentil-chia-walnut patty, pickles, lettuce, tomato, onion, beet ketchup, and special sauce, all on a potato bun. And the second is made up of their black bean-quinoa-sweet potato, guacamole, corn salsa, lettuce, tomato, onion, tortilla strips, and chipotle aioli on a whole grain bun.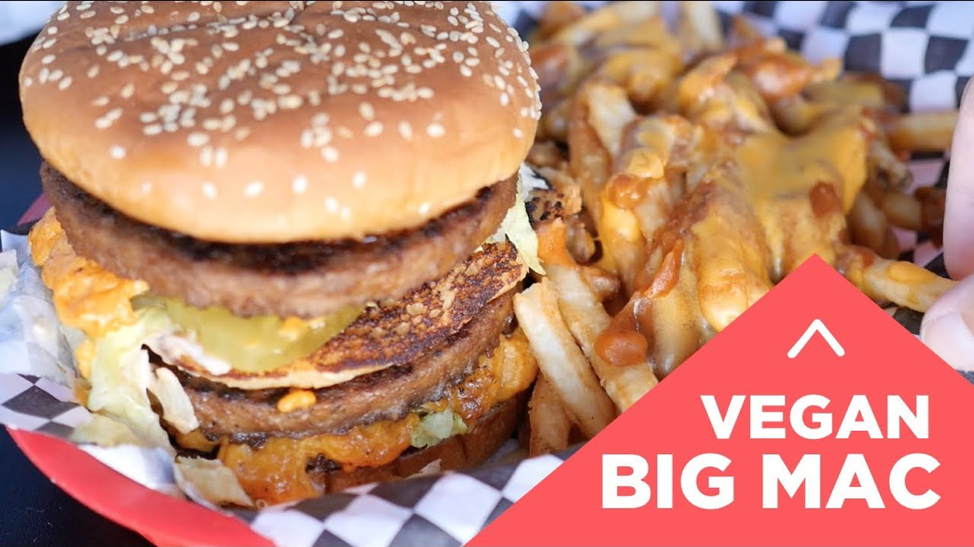 Location: 1253 Vine St # 9, Los Angeles, CA 90038 – Hollywood
Choose from the Classic Cheeseburger, Bacon Cheeseburger, Chili Cheeseburger, Peanut Butter and Bacon, Western (onion rings, bacon, BBQ sauce), Memphis Burger at all-vegan Doomie's. Their burgers come with the expected bases, along with house-made cheese, lettuce, tomato, onion, and pickles on top, plus, a side of fries.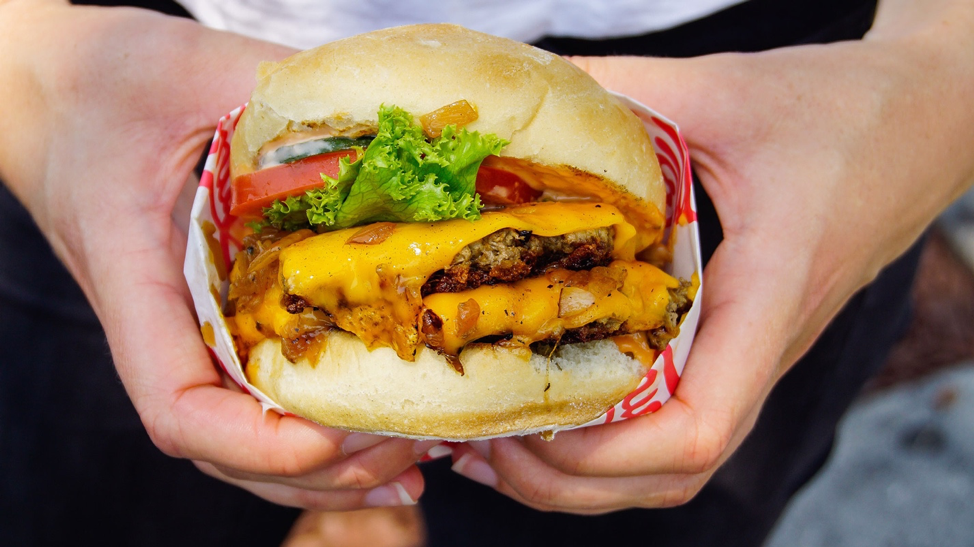 Location: 516 S Western Ave, Los Angeles, CA 90020 – Koreatown
One of the newest plant-based spots in LA, Monty's makes ordering easy. Choose either a single or double, add fries or tots, and dipping sauces. Made with Impossible Burger patties, Monty's burgers are as close to the real thing as you can get. Monty's has vegan milkshakes too!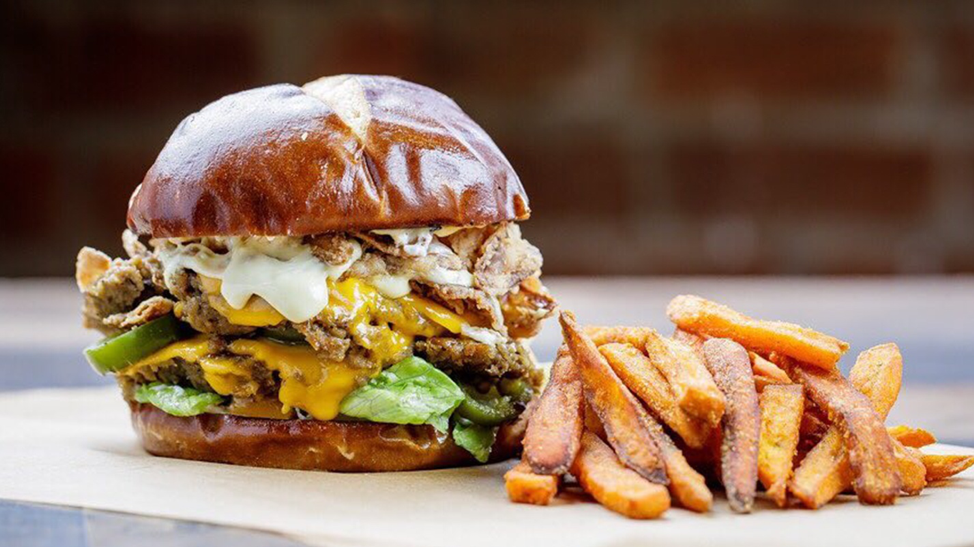 Location: 1114 Gayley Ave, Los Angeles, CA 90024   –  Westwood
Native Foods' Native Double Cheeseburger is two Native patties, melted American cheese by Follow Your Heart, house-made pickles, red onions, shredded lettuce, Thousand Island dressing, and spicy BBQ sauce on a slightly-toasted, whole-wheat bun. Plus, it comes along with a side of seasoned fries, lemon dill potato salad, side salad, or steamed kale.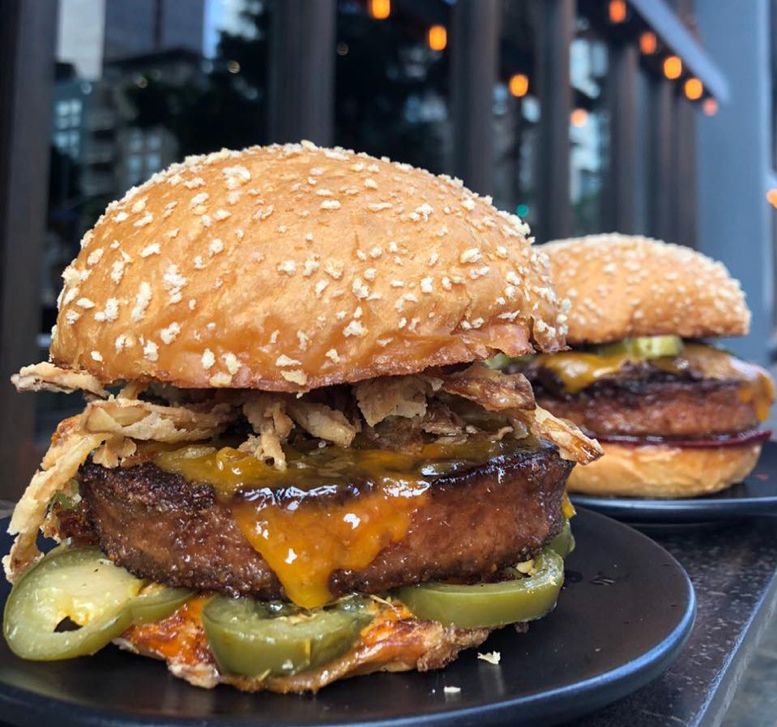 Location: 1800 Sawtelle Blvd., Los Angeles, CA 90025
Walk into any Plan Check and all burgers can use Beyond Meat. They recently added a new item, the Plan(t) Check Burger which comes with melty swiss, butter lettuce, fried onions, tomato, and mayo. An especially nice addition is the Portuguese milk bread bun, also known as a crunch bun.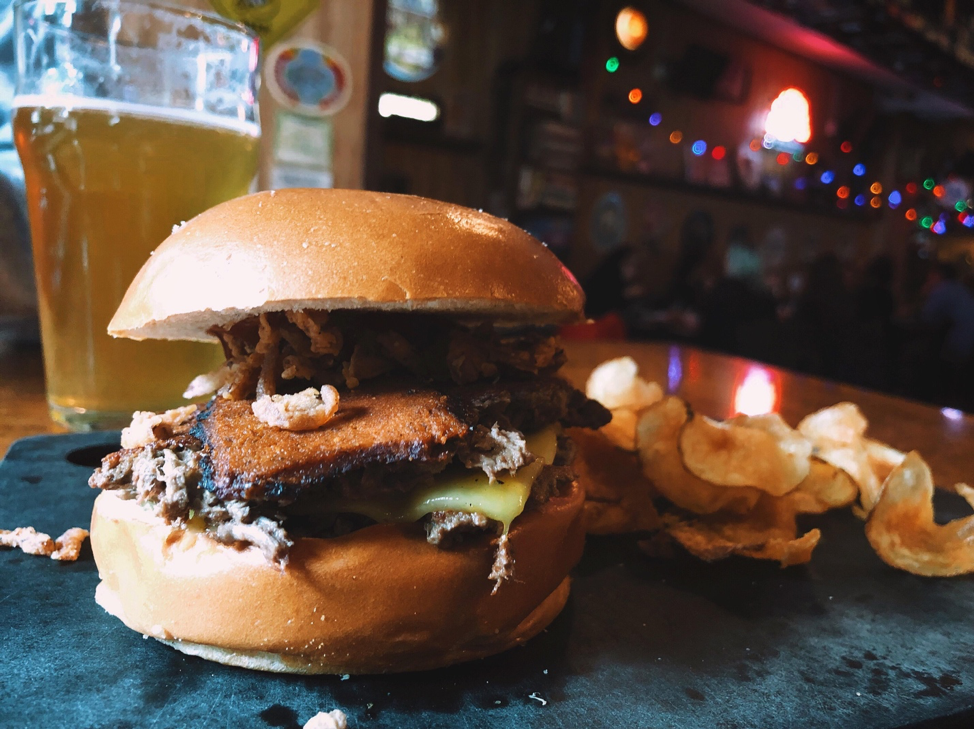 Location: 1710 W. Magnolia Blvd., Burbank
Tony Yannow's vegan-friendly craft beer pub has no shortage of snacks (anything from buffalo wings to disco fries), but serious hunger calls for a twist on the Western Bacon Cheeseburger: two Impossible Burger patties, vegan bacon, vegan provolone, barbecue sauce, and frizzled onions.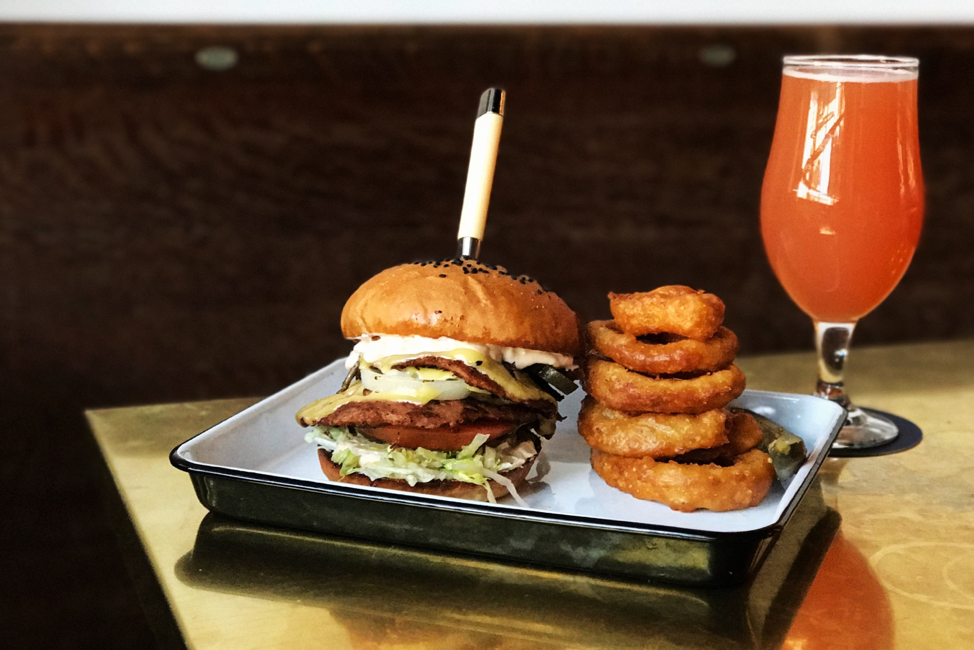 Location: 832 S Olive Street  Los Angeles 90014  – Downtown
This 100-percent vegan tasting room and gastropub, with a menu that's just as fun as its retro-inspired setting. For its one and only burger, this spot doubles up and makes one massive meatless meal ($15): two thin, seared Beyond Meat patties get topped with smoked mushrooms, shallot jam, melty coconut-based American cheese, pickles, roasted tomato spread, sandwiched between house-baked sesame buns. It's messy, and so enormous it gets served with a steak knife through the top. Who said veggie burgers aren't filling?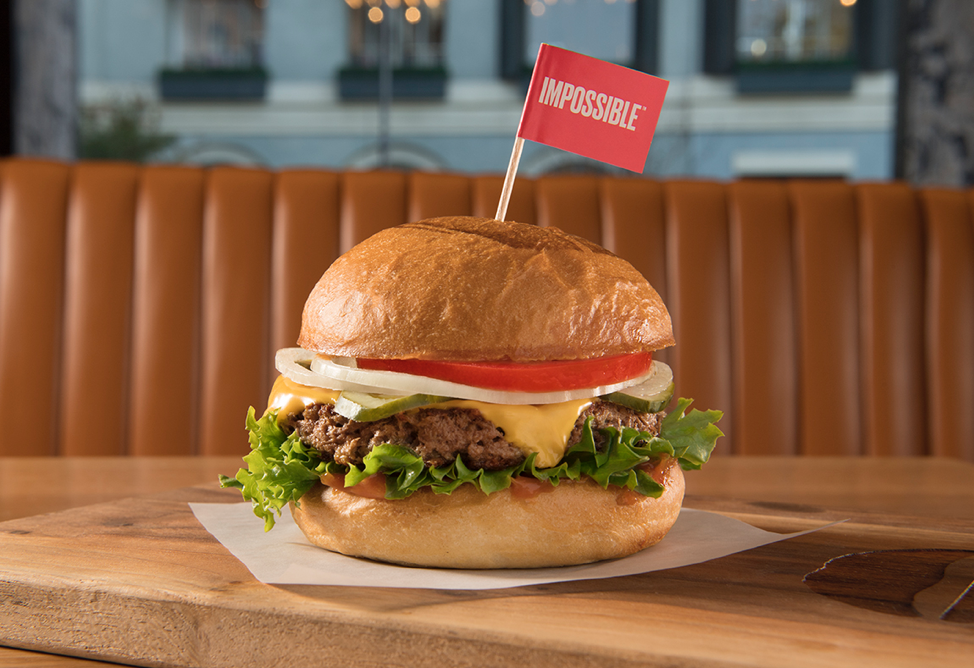 Location: 852 S Broadway., Los Angeles, CA 90014
Umami can create any existing burger with Impossible Burger "meat." With vegan buns as an option, there is the Truffle-maker which oozes truffles, or the Impossible VBQ with grilled onions, barbecue sauce, and jalapeño. For the more reserved eaters, try the Impossible classic.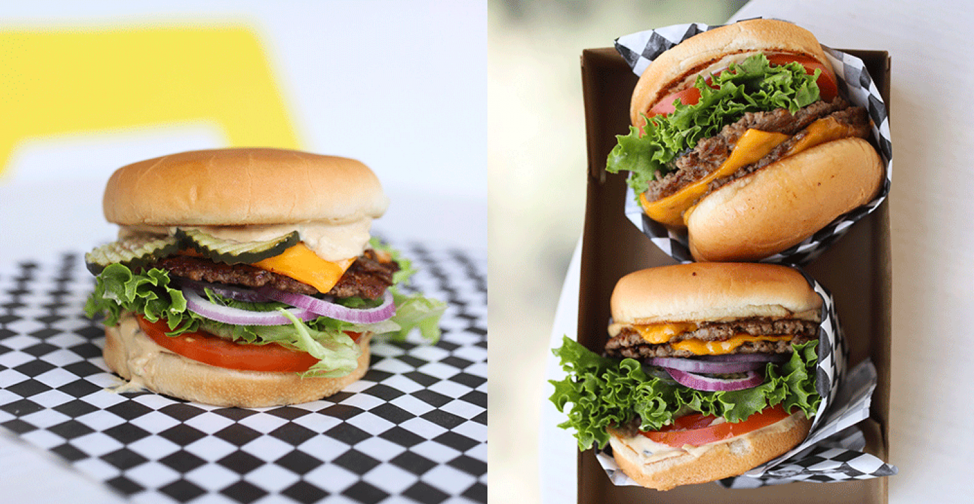 Location: 1820 N. Vermont Ave., Los Angeles, CA
This Los Feliz fast food joint may be the new kid in town but they clearly know their stuff, offering the rare option of either Beyond or Impossible patties as well as crispy sweet potato "frots" (fries + tots), shakes and soft serve. Limited seating inside and tables outside make it dog-friendly, too.