Do you have a list of restaurants you have been wanting to try? Do you want to spice up your quarantine by adding more restaurants to your "usual" list? Well, Dine LA is the perfect week to try new to you restaurants with their prix fixe menus at an affordable cost. Check out the menu to some of our favorites below.  
Casa Vega – Sherman Oaks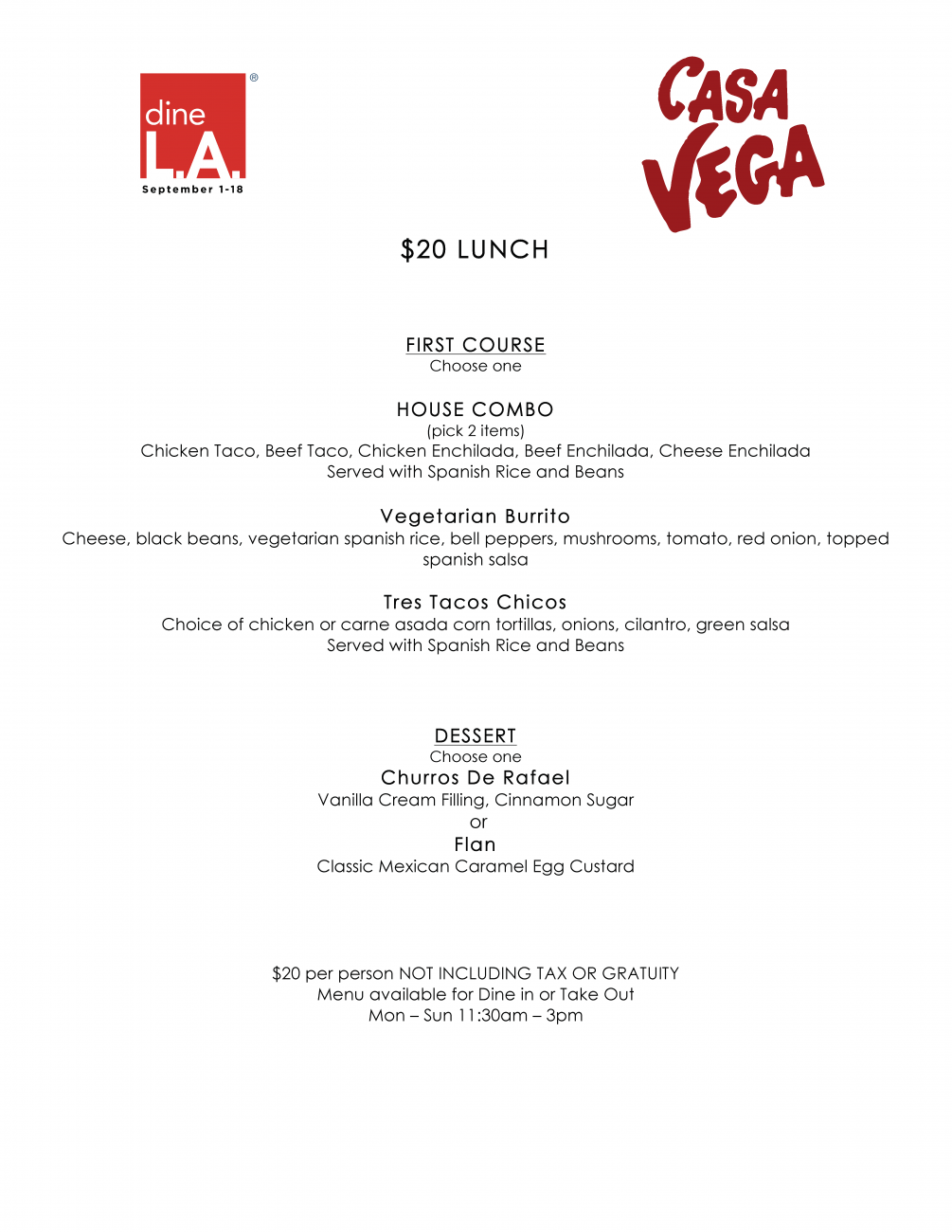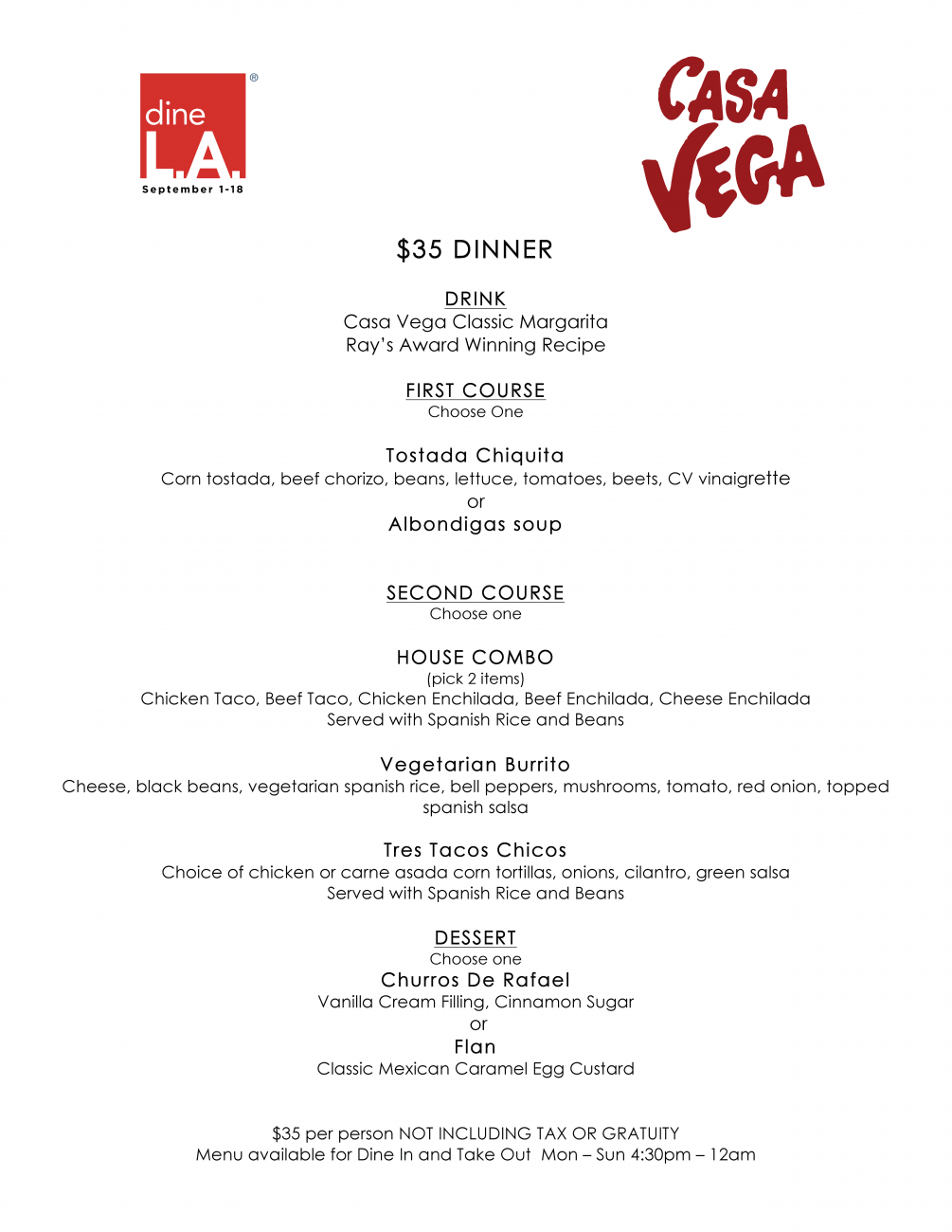 Whether you are here for lunch or dinner, the food coma will no doubt find its way to your body whether you want it to or not. There is so much to try here, and it is all delicious!
Located: 13301 Ventura Blvd., Sherman Oaks 91423-3912
Coin & Candor – Thousand Oaks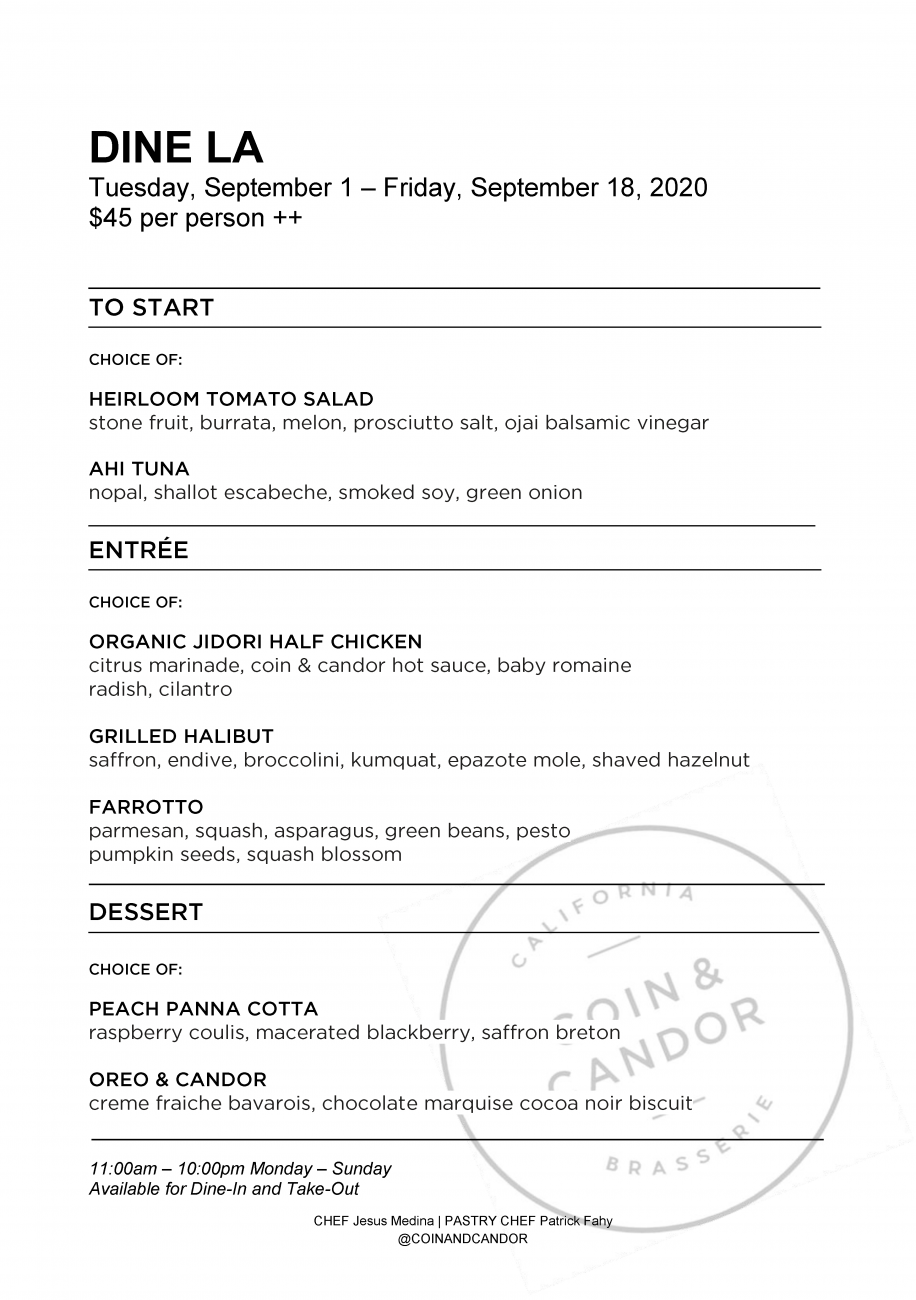 You have the choices between a peach panna cotta and the oreo and candor for dessert. How can you choose one? They are both well known as some of the best dessert in the valley. Check it out.
Located: Two Dole Drive, Thousand Oaks 91362
Malbec Argentinean Cuisine – Toluca Lake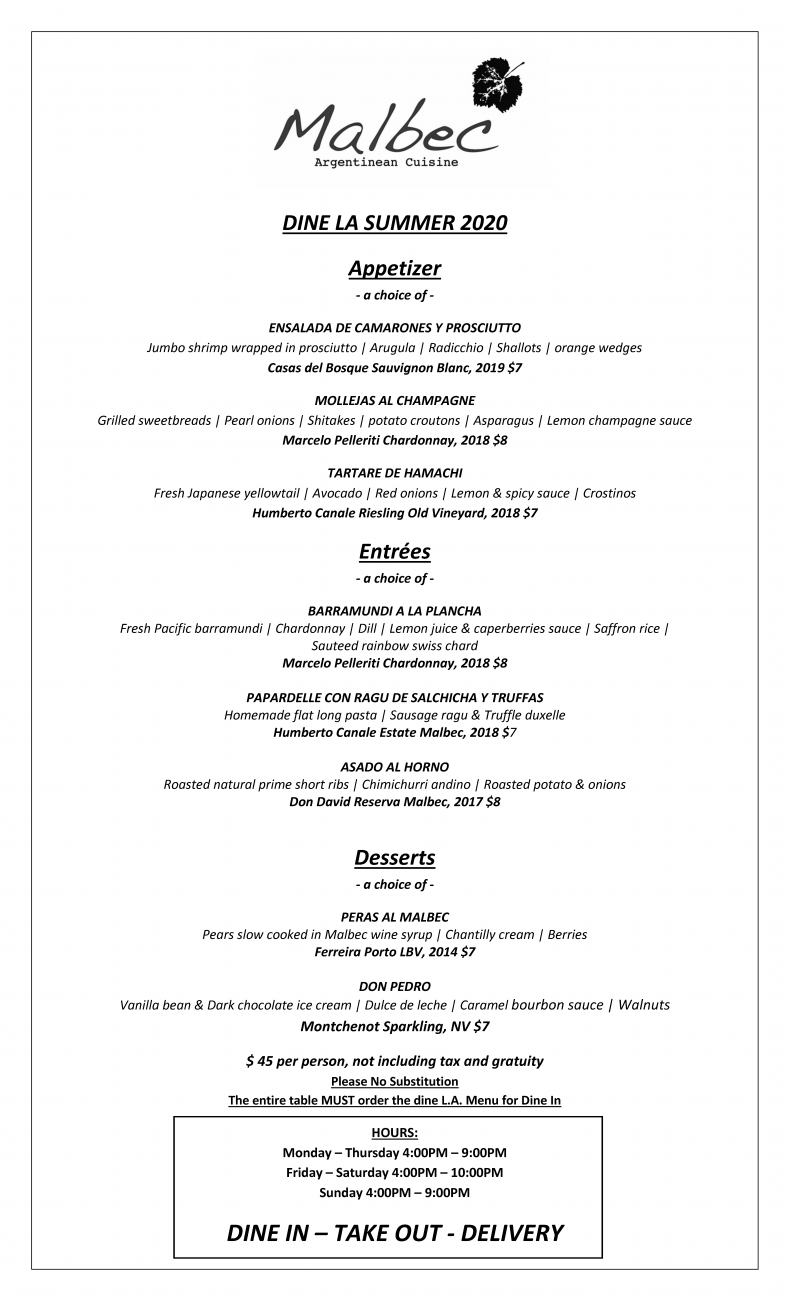 Argentinean cuisine is some of the most dynamic around. Indulge in all the meats, sides, and dessert, here.
Located: 10151 Riverside Dr, Toluca Lake 91602
Gray Tavern – Studio City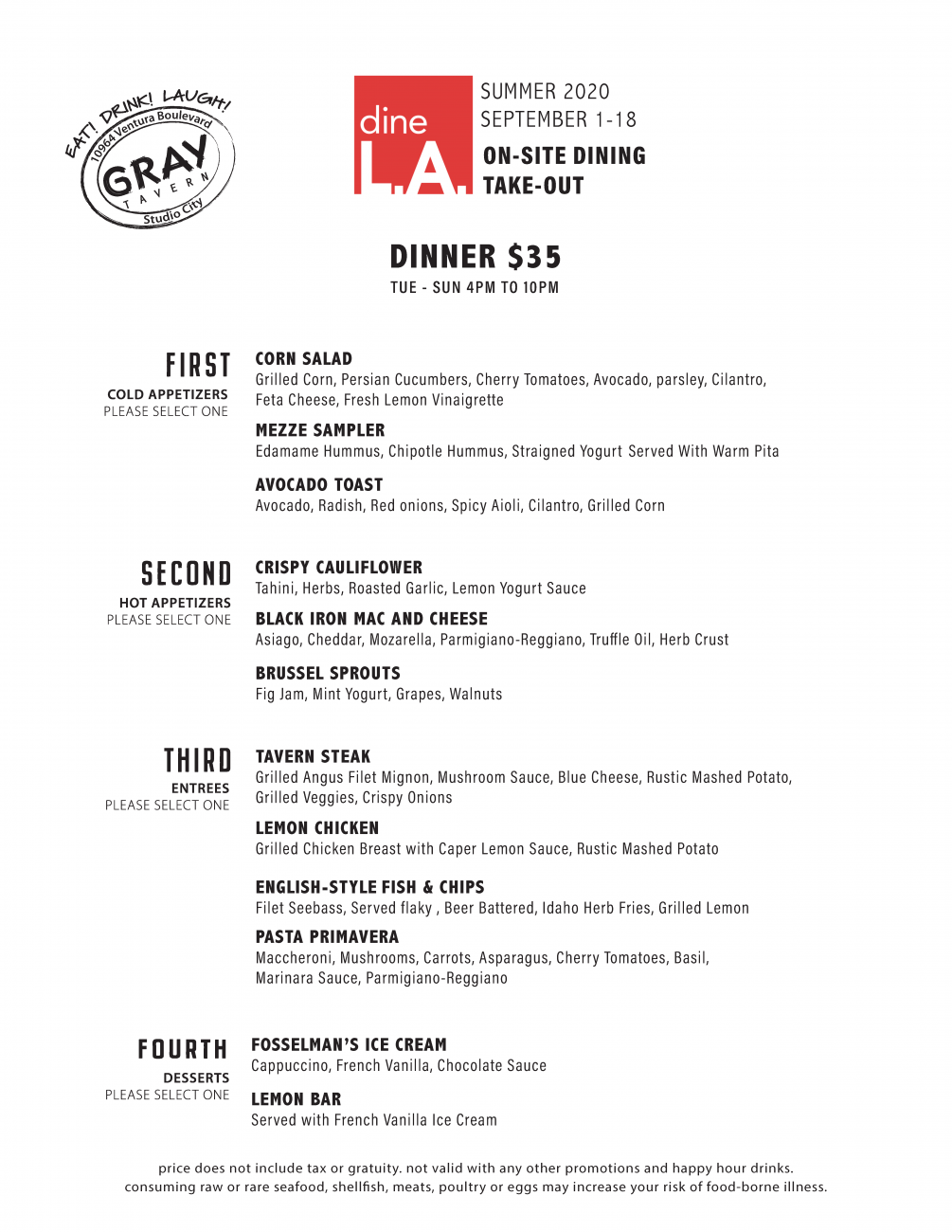 Imagine this: corn salad, mac and cheese, and the tavern steak finished off with their infamous lemon bar. The ideal meal if you ask us!
Located: 10964 Ventura Boulevard, Studio City 91604
The Raymond 1886 – Pasadena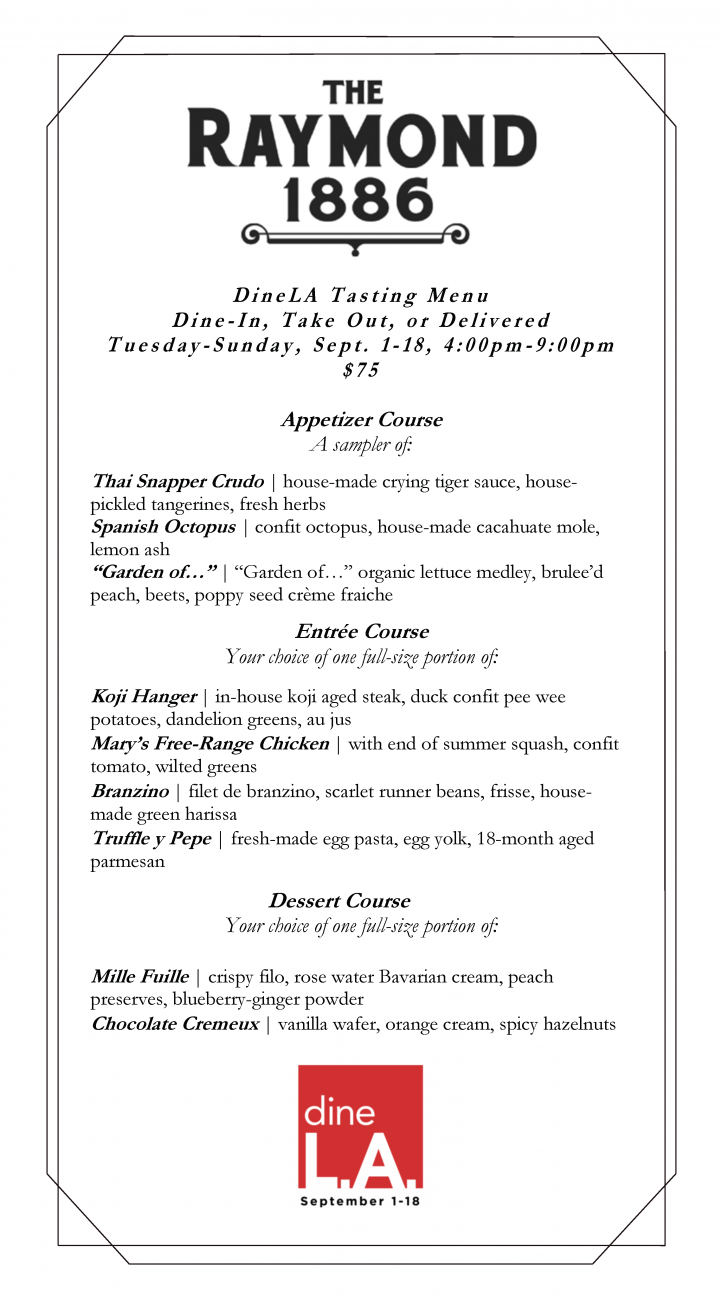 Full of complex flavors and dynamic dishes, this longtime Pasadena favorite is an exciting addition to the Dine LA menu.
Located: 1250 S. Fair Oaks Ave., Pasadena 91105-3417
Check out the entire list of restaurants on the Discover Los Angeles Website: https://www.discoverlosangeles.com/dinela