There are some fun and socially distant events throughout the month of November. Grab your quarantine pod and go on a COVID safe adventure!
Poolside Dinner and a Movie Series at L.A. Live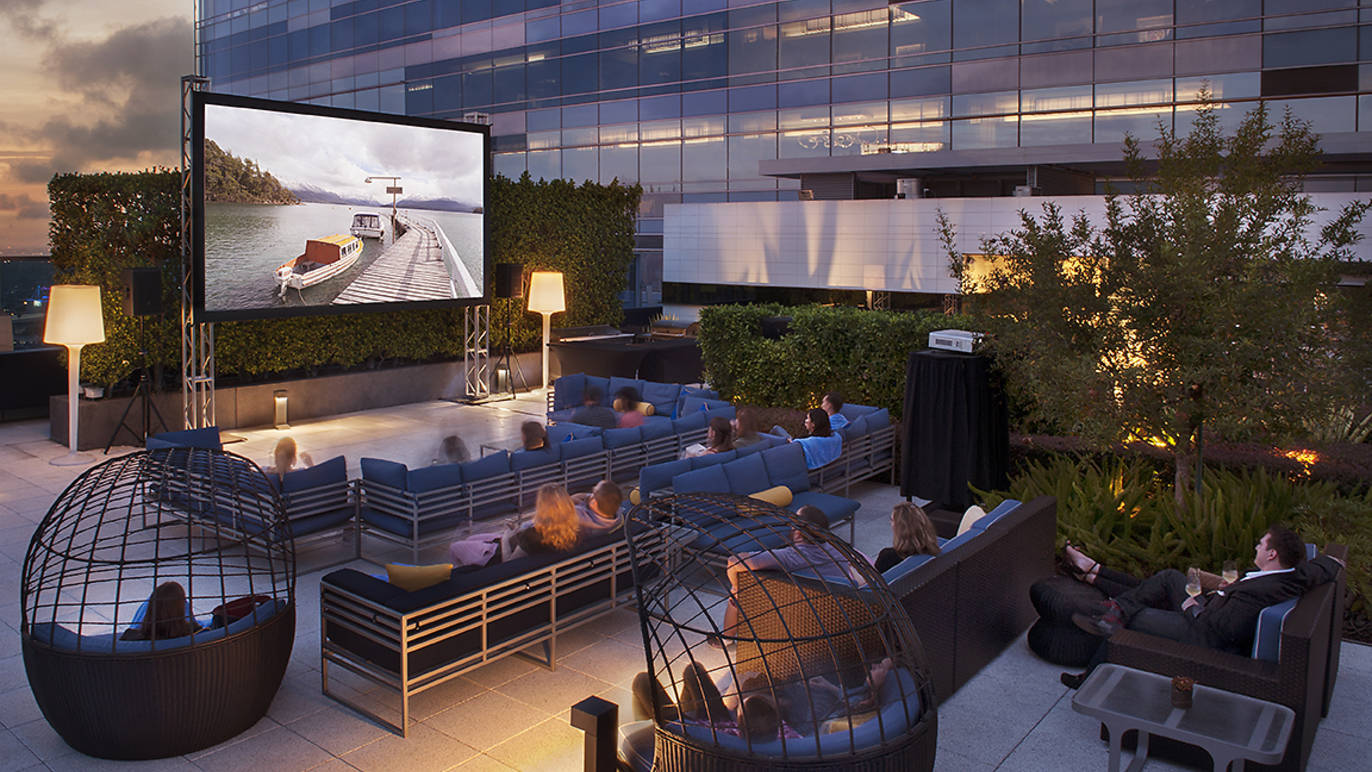 Where: LA Live
When: November 6, 2020 – November 14, 2020
We might be passing go-in-the-pool season, but sit-by-the-pool season isn't going anywhere. You can do just that—and eat dinner and watch a movie while you're at it—during this poolside screening series at Downtown's JW Marriott. Each $45 reservation includes one appetizer or snack, one entrée and unlimited popcorn.
Street Food Cinema 
Where: King Gilette Ranch, Santa Monica Mountains
When: November 14, 2020 – December 12, 2020
Outdoor movie season isn't canceled—it's just headed to the drive-in. Seasonal fave Street Food Cinema is making some social-distancing–friendly tweaks to its schedule and parking itself at a few locations for drive-in movie screenings. There are some important rules you'll need to follow: Guests must remain in their vehicles (except for when going to the restrooms or food trucks) and wear masks when interacting with staff. Cars must park one space apart from each other. And though outside food and beverages are permitted, dogs are not.
The Elf on the Shelf's Magical Holiday Journey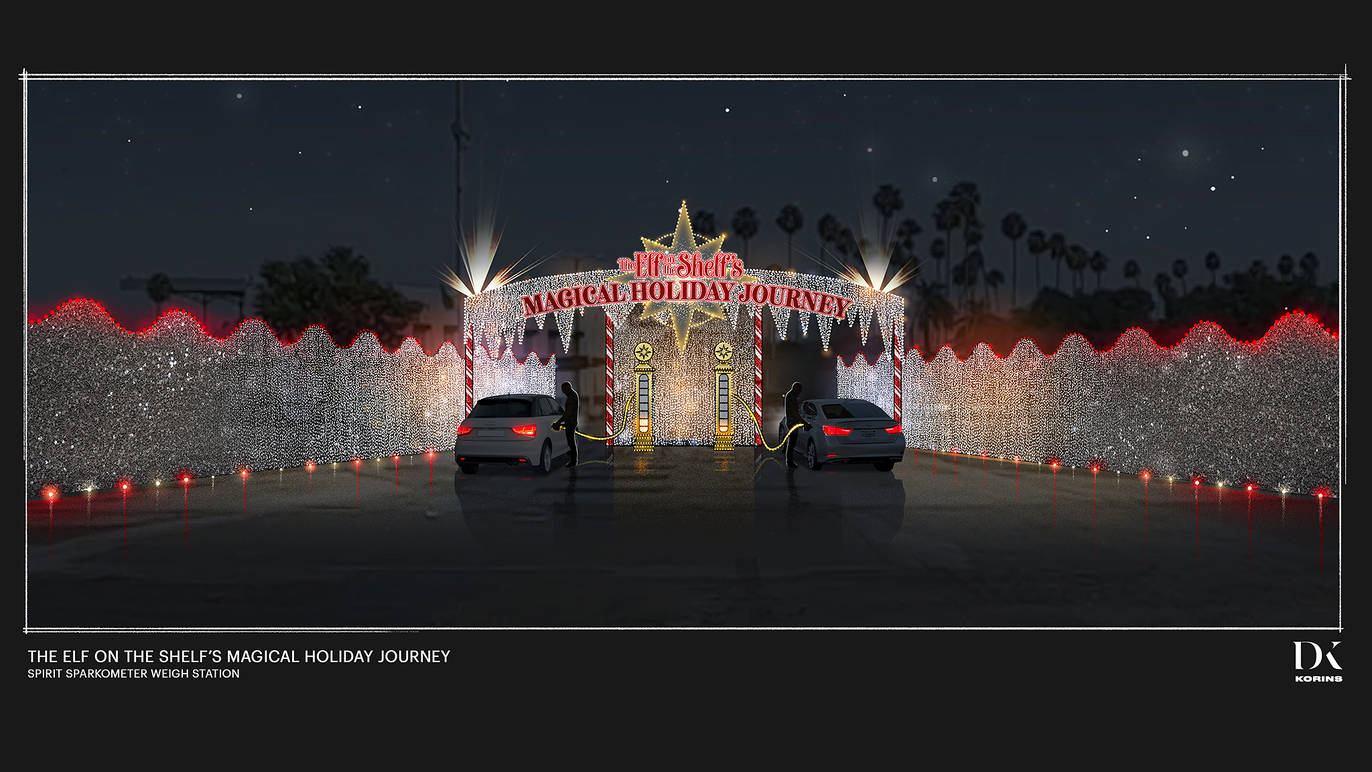 Where: Fairplex, Pomona
When: November 12, 2020 – January 3, 2020
From November 12 through January 3, you'll be able to drive through the Elf on the Shelf's Magical Holiday Journey​ at Pomona's Fairplex. The hourlong experience is set to include all sorts of glittering holiday scenes (conjured up by Broadway set designer David Korins), like a toy workshop, gingerbread village, and "Santa's magical grotto" (for which, uh, we have some questions). And of course, there'll be a drive-through gift shop at the end.
South Coast Botanic Garden's GLOW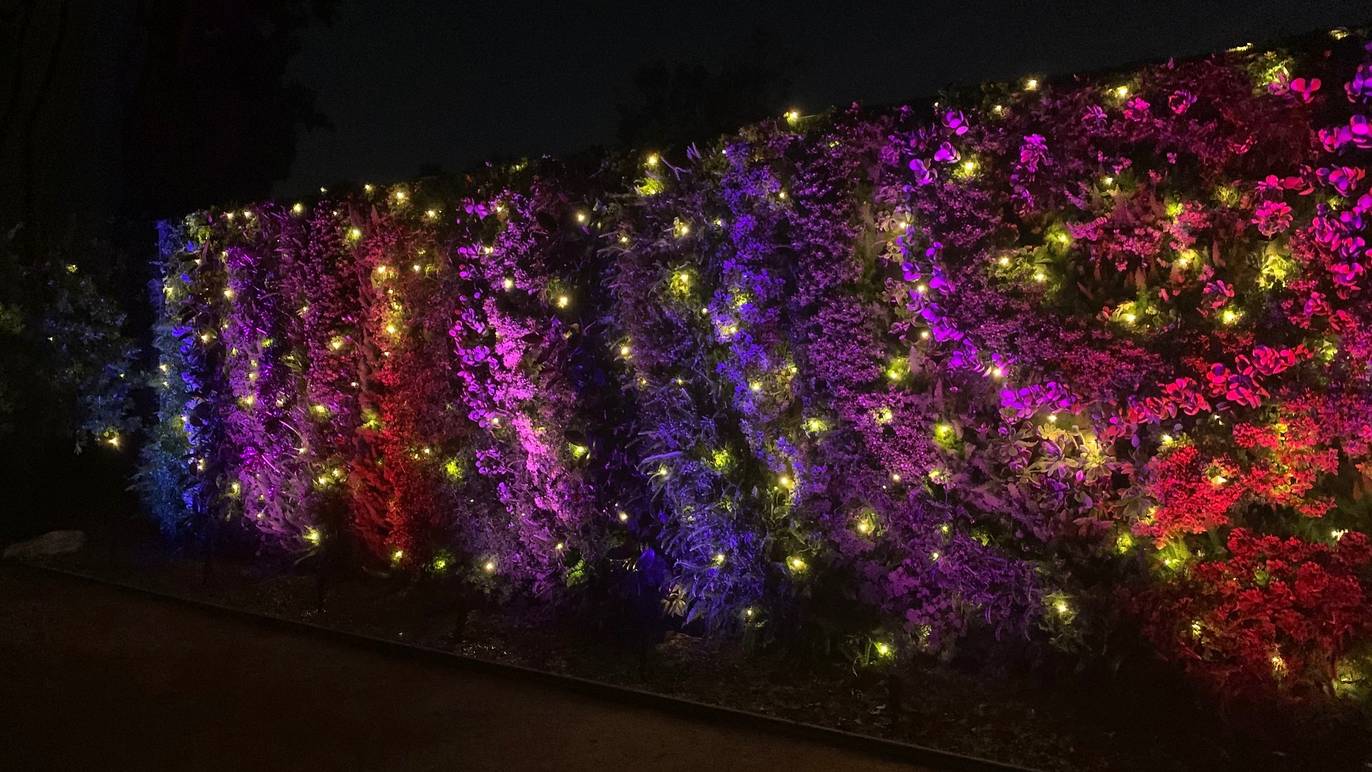 Where: South Coast Botanic Garden
When: November 21 2020 – January 10 2021
Take a twinkly walk through South Coast Botanic Garden during this illuminated, after-hours installation, which kicks off just before Thanksgiving and runs until after New Year's. Since it's the first time the Palos Verdes Peninsula garden is staging GLOW, we don't know what exactly to expect. But we are told that the rose garden, banyan grove, desert collection, and the living wall (a vertical assembly of succulents and ferns) will all be illuminated with thousands of twinkling lights and casts of color. It'll all be set to an electronic soundtrack created for the event by DJ Jerzy, plus an, uh, eclectic mix of tunes that makes room for Baja surf music, Train and Vivaldi.