With the world's current events, it is safe to say we are all looking for a little comfort. May that be through listening to music, petting your dog, watching a show, or eating food that brings you comfort! We have rounded up some of our favorite restaurants for delivery of delicious comfort food.
Teddy's Red Tacos – South Los Angeles & Echo Park
This Tijuana-style taco truck (and their brick-and-mortar spot in Venice) will give you a life-affirming assortment of cheese-encrusted molitas, quesadillas, tostadas, pozole, and birria-stuffed tacos, plus, an 8 oz. cup of consomme. Their South LA and Echo Park trucks are only available for pick-up, and Teddy's Red Tacos' Venice location is available via various delivery platforms.
Badmaash – West Hollywood & DTLA 
Chicken Tikka Poutine– Salty, savory, and covered in cheese curds, this dish from Badmaash is basically Priority Mail heaven-sent. Yes, it's as messy and caloric as it sounds, but when something tastes this good, who even cares? Plus, the rest of their menu, from saag paneer to chili cheese naan, is also available to-go. Both locations of Badmaash (Fairfax and Downtown) are available for takeout and delivery via various platforms.
Papa Cristo's Catering & Greek Taverna – Westlake & Koreatown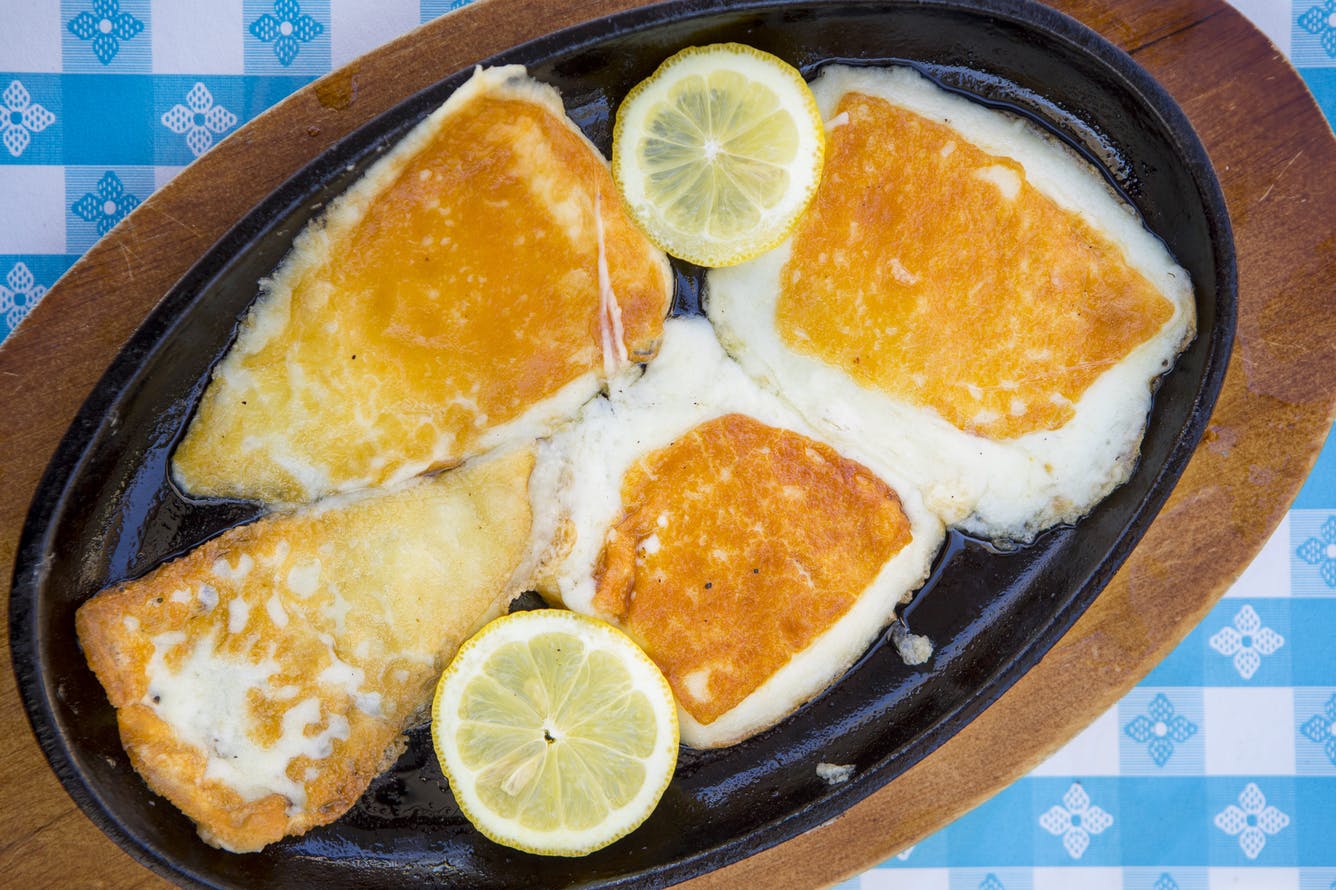 Part-deli, part-bakery, part-Greek grocer, Papa Cristo's is, to borrow a very niche industry term, a "triple threat." And while we can no longer loiter like truant teenagers in their spacious dining hall, even to-go, their fantastic Greek food is still good for almost any occasion, like a quick lunch, celebratory dinner, or for when you glanced at a calendar then accidentally thought "What is time, really?" for, like, way too long. So order some moussaka, "spanakopita" pizza, and double the amount of saganaki (fried cheese) you think you can eat. Papa Cristo's Greek Grill is available for takeout and delivery, call (323) 737-2970 or find them on various delivery platforms.
Petit Trois – Sherman Oaks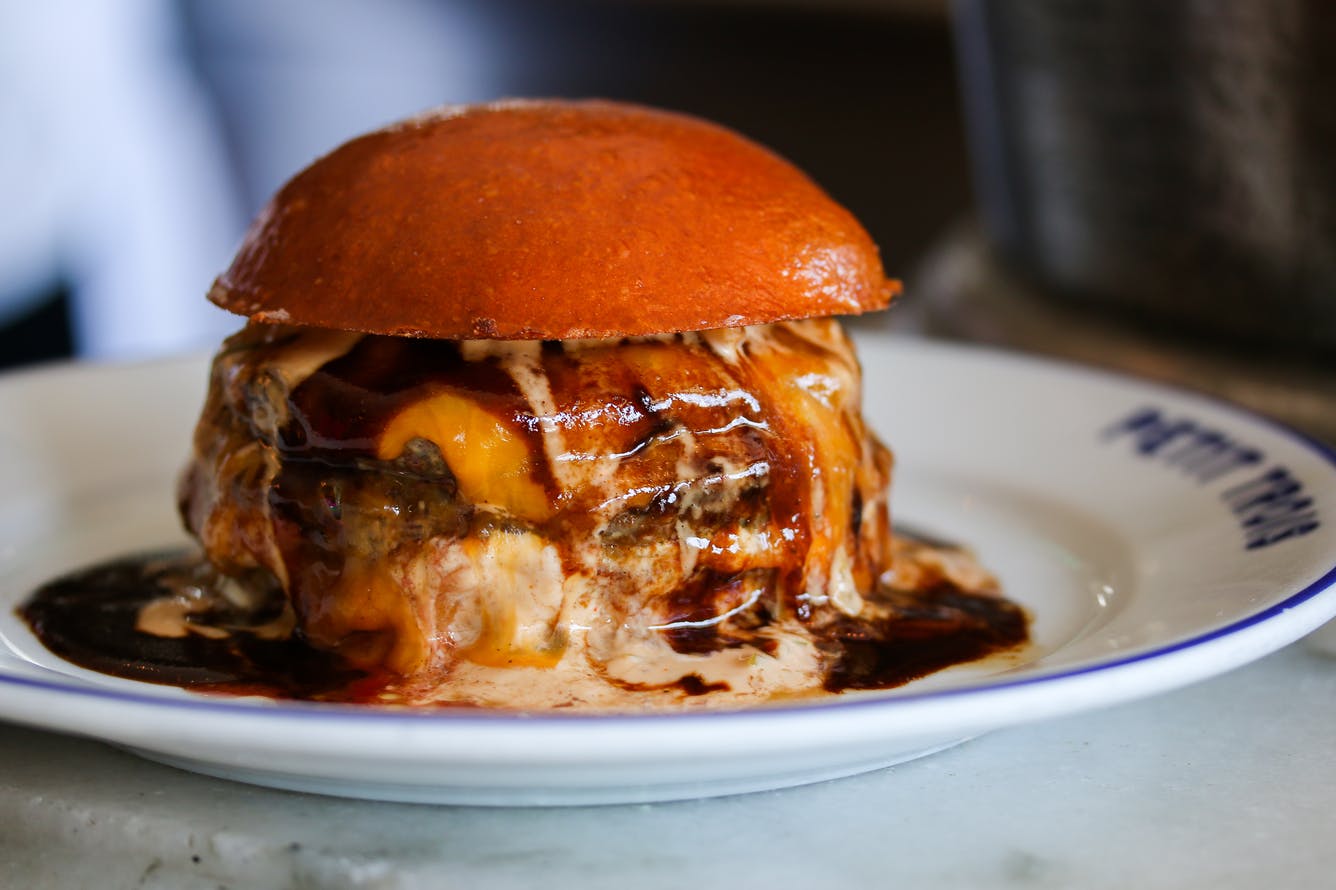 Now that they've transitioned into a market, for the time being, Petit Trois le Valley has all sorts of well-curated goods for sale, like Comté cheese, Madagascar green peppercorns, and rose-infused vodka. But whenever life seems to be full of constant anguish, there's no better way to go full Sartre than with their pre-made French foods. From escargot to apple tarts to kits full of ingredients to recreate their legendary Big Mec (one of our favorite burgers in LA), this incredible Sherman Oaks restaurant still has everything you need for an existential spiral – all of which you can now enjoy from your own home. Petit Trois is available for takeout and delivery, preorder through their website.
Brents Deli – Northridge & Westlake Village
 
This iconic Jewish deli has been serving The Valley since the '60s and has over 650 dishes on its menu that are guaranteed to bring you back from any existential spiral. The matzo ball soup is a must, the stuffed cabbage is too, and make sure to get at least one order of their black pastrami Reuben – served on rye and topped with crunchy sauerkraut and house-made Russian dressing, this massive sandwich can go head-to-head with any pastrami in town, and most importantly, can be served with curly fries. Both their Westlake and Northridge locations are available for takeout and delivery, call (805) 557-1882 or (818) 886-5679, or find them on various delivery platforms.