With most of us spending so much time at home, we may want to spice up our lives and learn to cook new meals that are not in our usual rotation. The perfect way to discover new recipes is through meal kit delivery services. Here are some of the most popular throughout LA & the Valley.
Blue Apron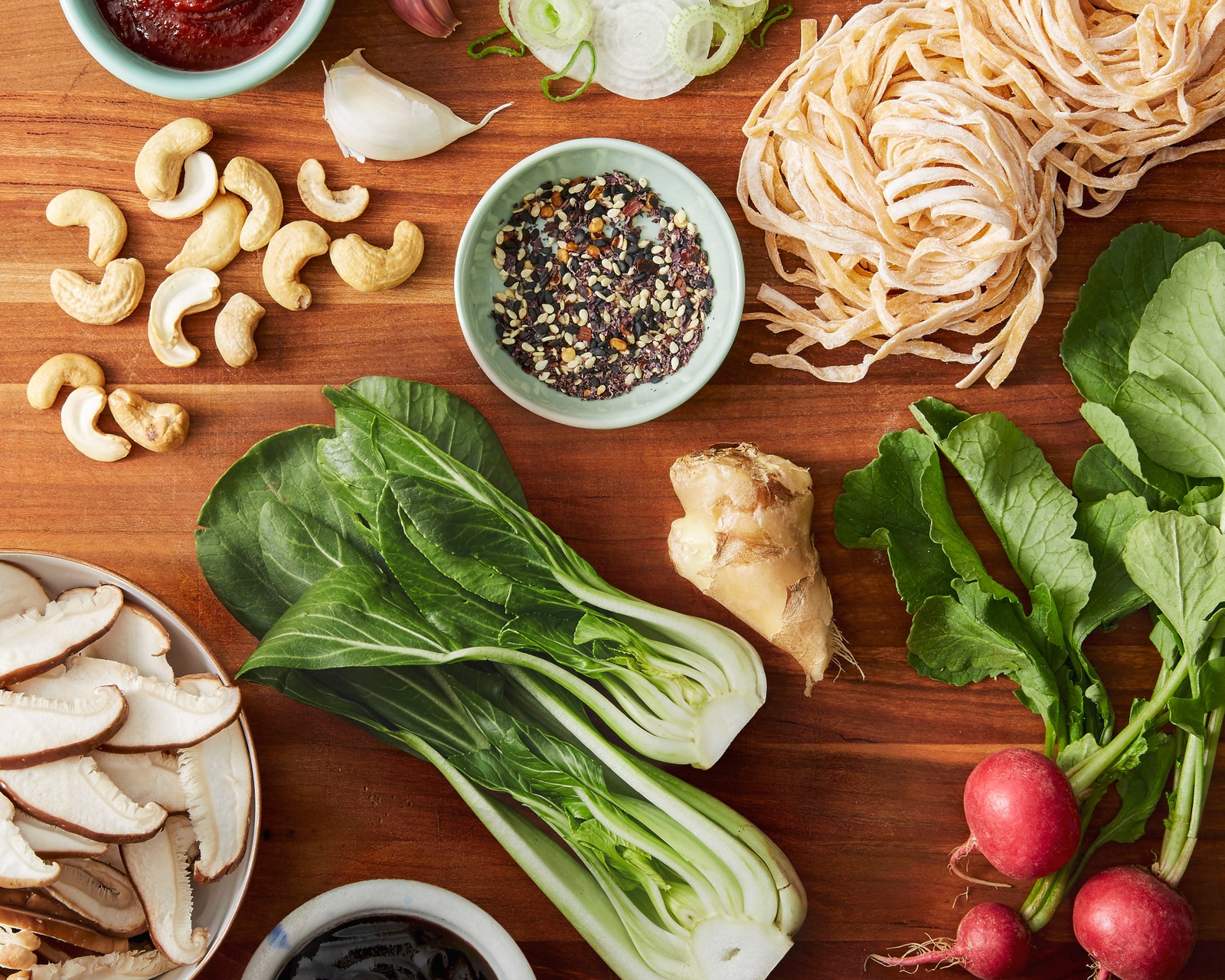 Why: Blue Apron was the first to popularize the whole meal-kit delivery service thing—and now it's got plenty of competition. Blue Apron's recipes—like vegetable pad thai and harissa-baked chicken—are developed to keep cooking and prep time to an average of 45 minutes. In fact, the directions are so easy to follow our editor had her six-year-olds help her out. The company has a mission to improve our country's food system at large by focusing on sustainable farming, direct shipping, and less food waste. Its chefs work directly with farmers to create their meal plans and provide the stories behind the ingredients so you know where your food actually came from.
Cost: $60 per week for three meals for two people; $96 per week for three meals for four people. Other plans are available on the site. Right now through Monday, May 25, Blue Apron is having a Memorial Day sale where you can take $60 off your first three boxes.
Green Chef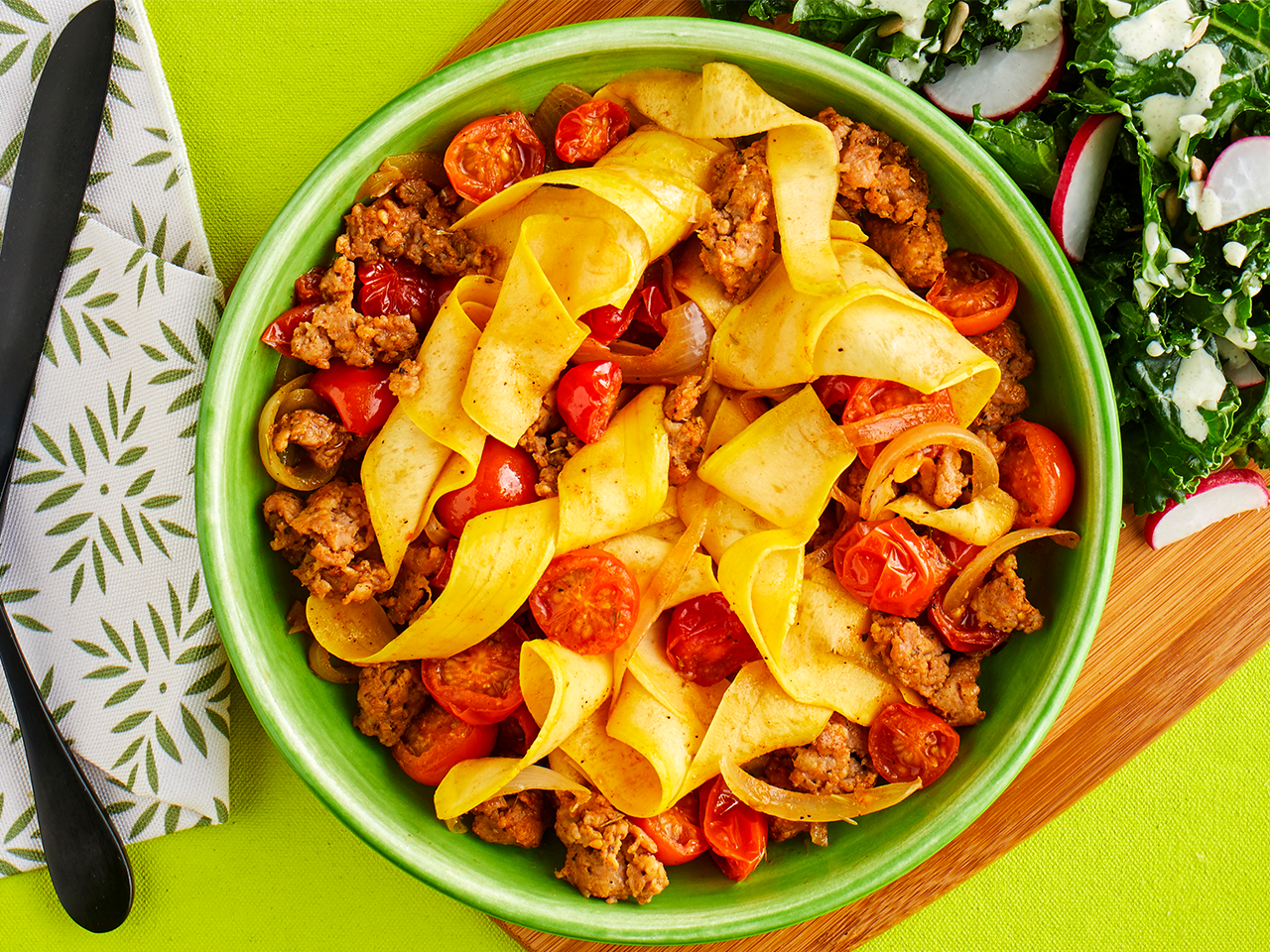 Why: Green Chef offers the first keto meal kit on the market: It sells USDA-certified organic meal kits, aiming to make sure that at least 90% of the ingredients it sends you are organic. The color-coded recipe cards are easy to follow and make fancy meals quick. All Green Chef meals are meant to be ready in 30 minutes. In addition to carnivore, omnivore, vegetarian, and vegan options, there are Paleo, keto, and gluten-free menus to choose from. We loved the vegan Moroccan Cauliflower and Cuban Tofu with chimichurri.
Cost: From $79 per week for three meals for two people (including shipping, though some dietary options are more); $95 per week for two meals for four people (including shipping)
Home Chef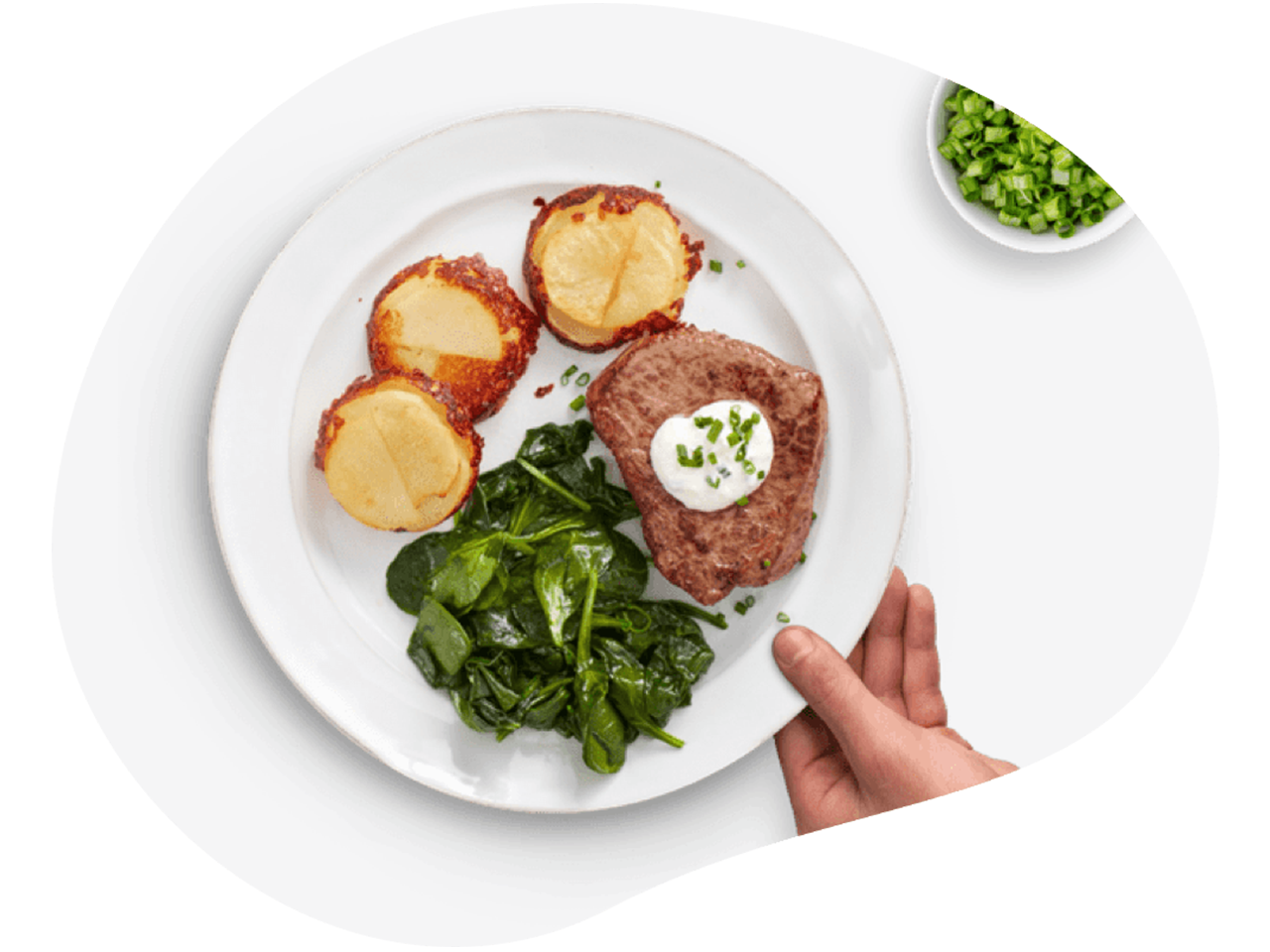 Why: Home Chef allows you to choose from nearly a dozen meals each week, and in about 30 minutes or less, you can whip up tasty dishes that work with your cravings and dietary restrictions. Meat or veg? Avoiding dairy? Cutting out nuts? Soy? Wheat? Home Chef has you covered with fresh ingredients for meals such as shrimp scampi pasta, farmhouse fried chicken, and tomato risotto. Menus are set five weeks ahead, so you can know what's for dinner more than a month ahead of time.
Cost: Meals start at $7 per serving (choose from two or four servings) and can even be customized for an additional fee; other meal options are available on their site. Delivery is free for orders over $49, and $10 for anything less than that amount.
Every Plate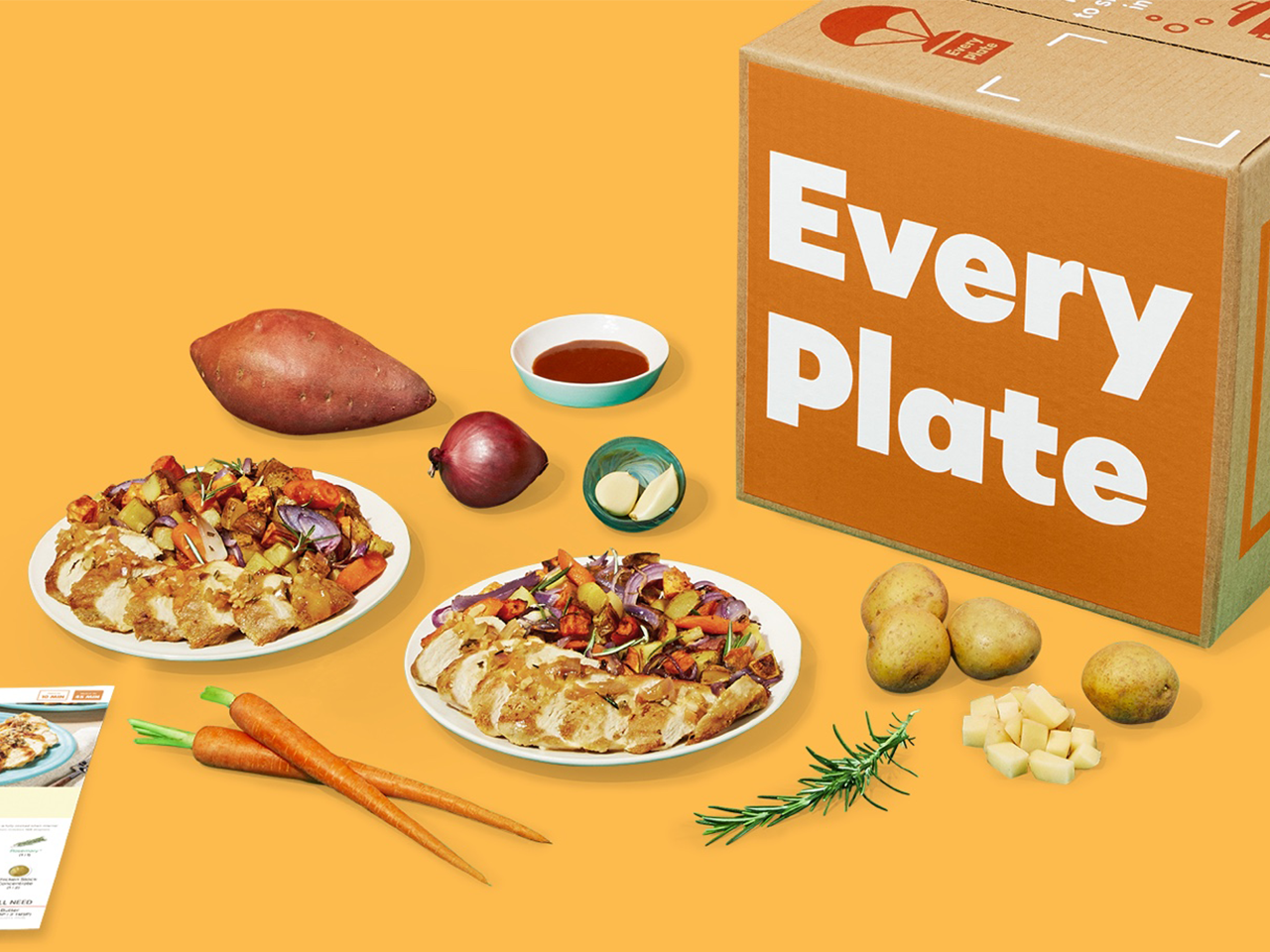 Why: EveryPlate prides itself on delivering affordable, delicious meals that even cooking novices could whip up by themselves. Meals on the basic plans net out to $5 per serving, and you can choose between enough to serve two or four people per meal. The goal is to make getting dinner on the table less complicated, so don't expect gourmet meals—as it says on the company's website, "Our aim is to bring tasty value and convenience, not make you a chef." Even so, the selection looks as delectable as any meal kit service. Sample recipes include a Beef Bibimbap Bowl, Apricot Sriracha Pork Chops, and Garlic Rosemary Chicken.
Cost: $39 per week for three meals for two people; $70 per week for three meals for four people (both prices include a delivery fee).
Sun Basket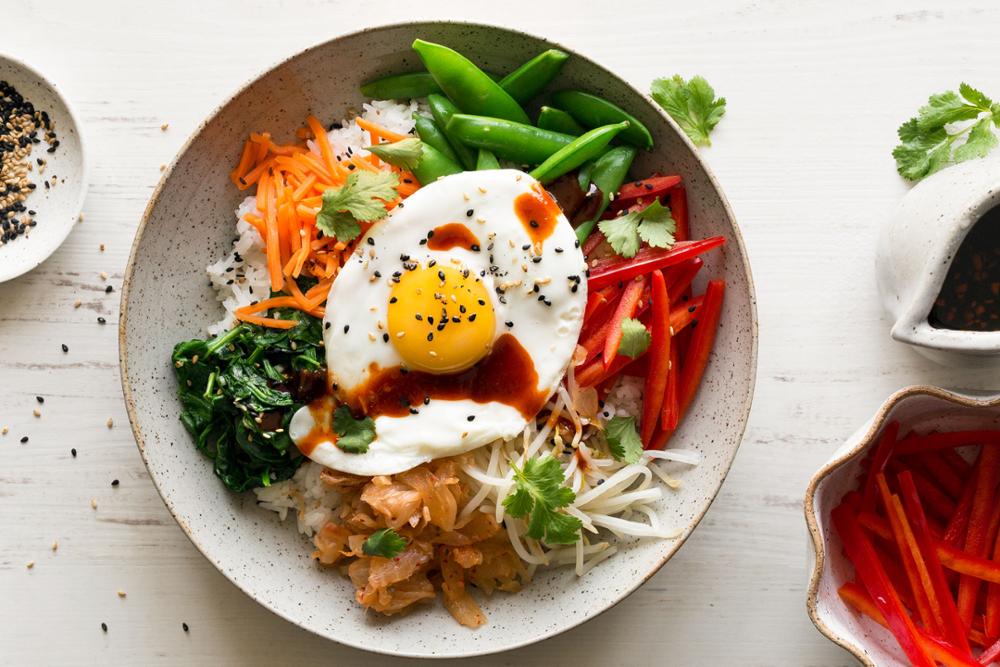 Why: The folks at Sun Basket prioritize quality ingredients above all else, and it shows. The produce is all organic, the meat is antibiotic-free with no added hormones, and the seafood is fresh-caught in the wild. On top of that, they offer a variety of different meal-plan options catering to special diets such as Paleo, vegan, vegetarian, and pescatarian (you can opt to mix-and-match recipes from all of these different menus too!). All meals are nutritionist-approved. Fans of the program love how fresh everything tastes and note that the recipes are simple enough for weeknights (but never boring or run-of-the-mill).
Cost: $72 per week for three meals for two people; $88 per week for two meals for four people. Other plans are available on the site.