Want to impress your family with your cooking skills? Check out these foolproof recipes that will leave your family begging for the recipe!
New York Times Olive Oil Cake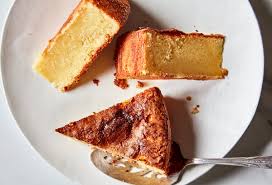 INGREDIENTS
1

 

cup/240 milliliters good-quality extra-virgin olive oil, plus more for the pan

2

 

cups/255 grams all-purpose flour, plus more for the pan

1

 

teaspoon kosher salt

1

 

teaspoon baking powder

¼

 

teaspoon baking soda

1 ½

 

cups/300 grams granulated sugar, plus about 2 tablespoons for sprinkling

3

 

large eggs, at room temperature

1

 

tablespoon freshly grated lemon zest plus 2 tablespoons fresh lemon juice

1 ¼

 

cups/295 milliliters whole milk, at room temperature
PREPARATION
Heat the oven to 375 degrees. Grease a 9-inch round cake pan using extra-virgin olive oil and line the bottom with parchment paper. Oil the parchment and flour the pan, shaking out any excess flour.
In a large bowl, whisk together the flour, salt, baking powder, and baking soda.
In the bowl of an electric mixer set on high, beat the sugar, eggs, and lemon zest until very thick and fluffy, about 5 minutes. With the mixer still running, slowly drizzle in the oil and beat until incorporated, another 2 minutes. Reduce speed to low, and add milk and lemon juice. Gradually add the flour mixture and beat until just combined. Transfer the batter to the prepared pan, smooth the top using an offset spatula and sprinkle the top with about 2 tablespoons sugar.
Bake the cake until a skewer inserted into the center comes out clean, 40 to 45 minutes. Transfer to a rack to cool for 20 minutes, then run a knife around the edge to release the sides of the cake from the pan. Invert the cake onto a plate and then flip it back over onto the rack to cool completely. Store leftovers in an airtight container at room temperature for up to one week.
Bon Apetit Roasted Brussels Sprouts with Warm Honey Glaze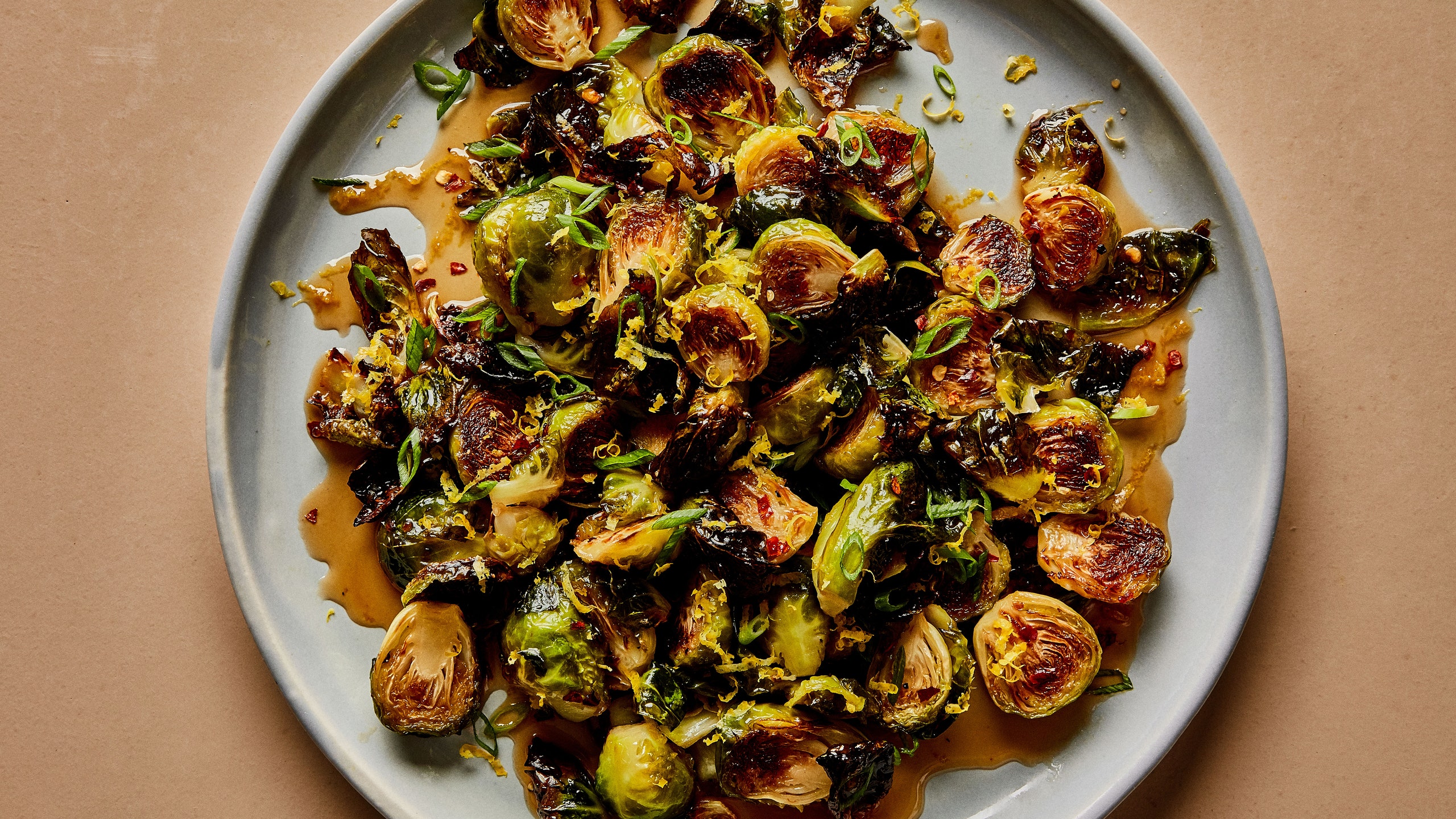 Ingredients
1½ lb. brussels sprouts, trimmed, halved
¼ cup extra-virgin olive oil
½ tsp. kosher salt, plus more
Freshly ground black pepper
¼ cup honey
⅓ cup sherry vinegar or red wine vinegar
¾ tsp. crushed red pepper flakes (optional)
3 Tbsp. unsalted butter
3 scallions, thinly sliced on a diagonal
1 tsp. finely grated lemon zest
PREPARATION
Step 1
Place a rimmed baking sheet on the bottom rack of the oven; preheat to 450°. Toss brussels sprouts and oil in a large bowl; season with salt and black pepper.
Step 2
Carefully remove baking sheet from oven. Using tongs, arrange brussels cut side down on the baking sheet. Roast brussels on bottom rack until softened and deeply browned, 20–25 minutes.
Step 3
Meanwhile, bring honey to a simmer in a small saucepan over medium-high heat. Reduce heat to medium-low and cook, stirring often, until honey is a deep amber color but not burnt (it will be foamy, that's okay), 3–4 minutes.
Step 4
Remove from heat and add vinegar and red pepper flakes, if using, and whisk until sauce is smooth (it will bubble up quite aggressively when you add the vinegar before settling). Return saucepan to medium heat, add butter and ½ tsp. salt, and cook, whisking constantly, until glaze is glossy, bubbling, and slightly thickened, 3–4 minutes.
Step 5
Transfer brussels sprouts to a large bowl. Add glaze and scallions and toss to combine. Transfer to a platter and top with lemon zest.