If we are all staying up until at least midnight to ring in the new year, then finger food will be your best friend. Spice things up and make a few easy-to-make appetizers for you to choose from as you watch the ball drop this weekend.
Pasta Chips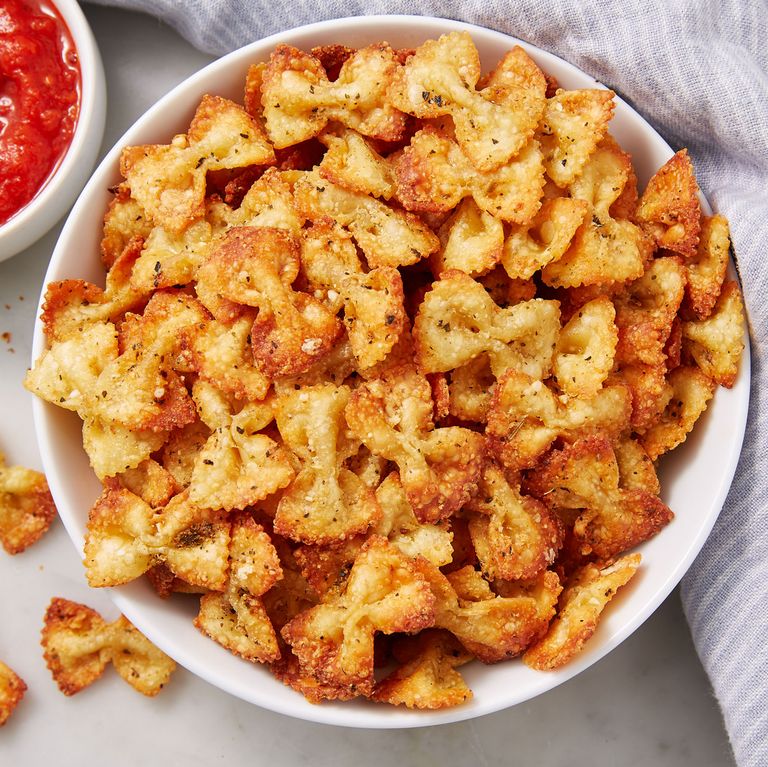 You've heard of toasted ravioli and now it's time to learn about pasta chips! The perfect thing to dip in a bowl of warm marinara and snack away. These are dangerously addictive!
Pull-Apart Garlic Bread Pizza Dip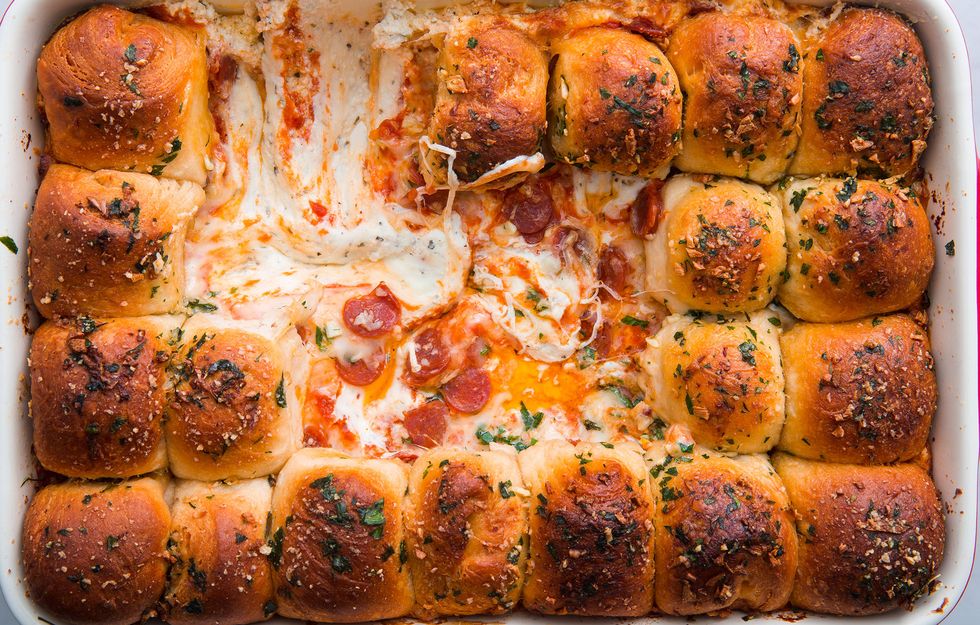 This cheesy and salty dish is sure to satisfy your cravings. Find the recipe online by searching the dish title above!
Antipasto Bites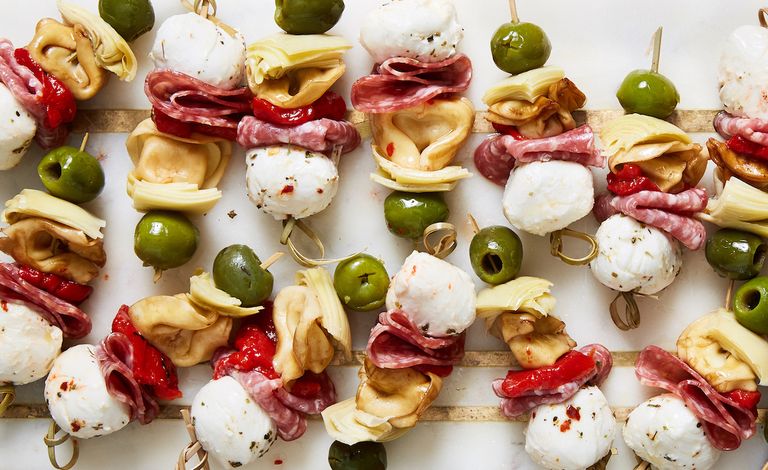 Add anything you want to eat onto a small toothpick or stick. Serve them on a plate and enjoy!
Stuffed Mushrooms
Another classic dish that all mushroom lovers love. Salty, chewy, and buttery–delicious!