Check out these top restaurants that the local Los Angeles and Valley food critics are saying are the places to pick up from.
Broad Street Oyster Company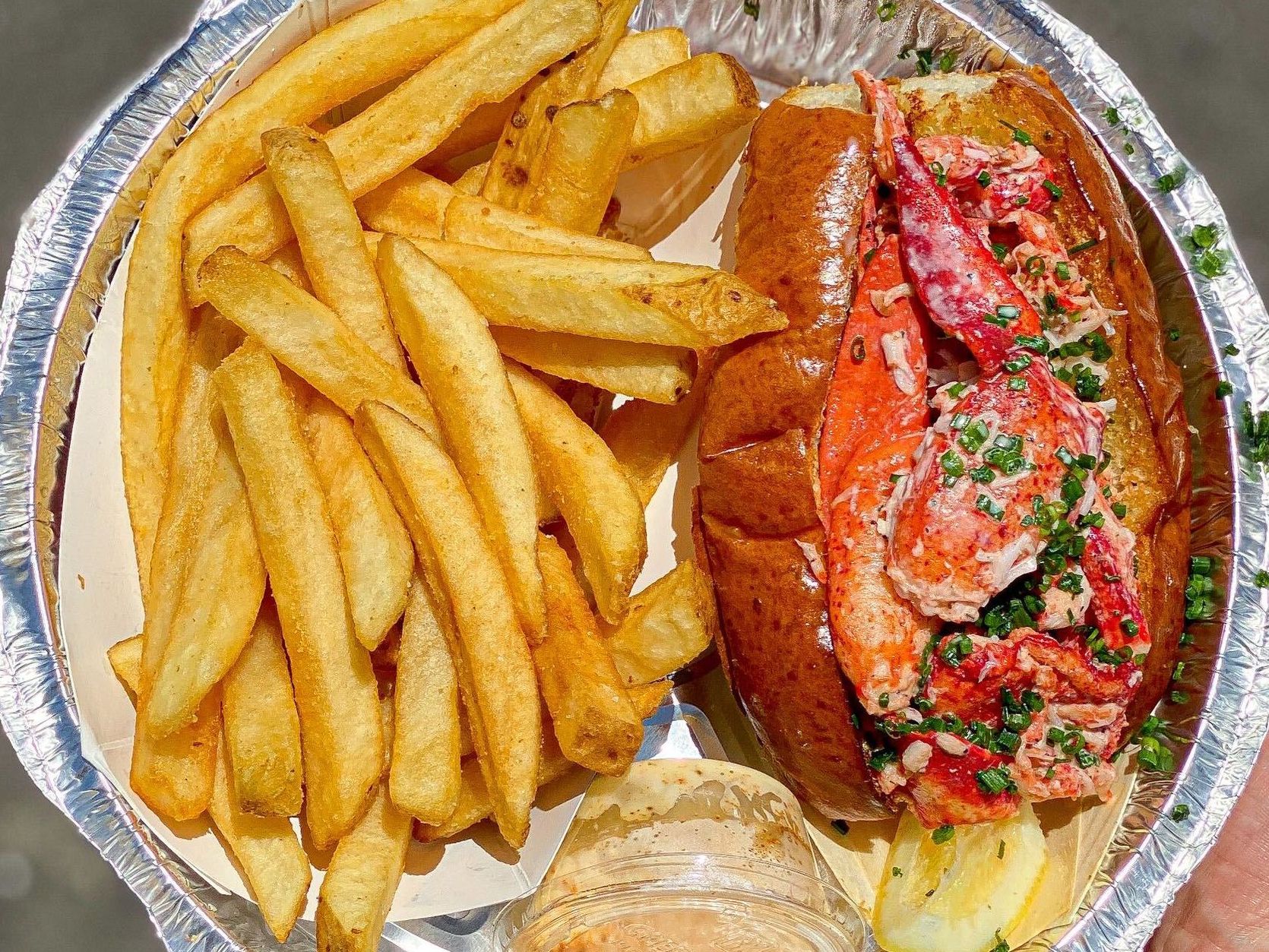 Where: 23359 CA-1 #3874A Malibu, CA 90265
Telephone: (424) 644-0131
Broad Street Oyster Co. has emerged as one of the best restaurants during the pandemic, owing in no small part to the Malibu destination and drive-thru capabilities. Still, it's hard (pandemic or not) to find laid-back seafood shack-style eats this great in Los Angeles, including what may be LA's best lobster roll.
Pizzana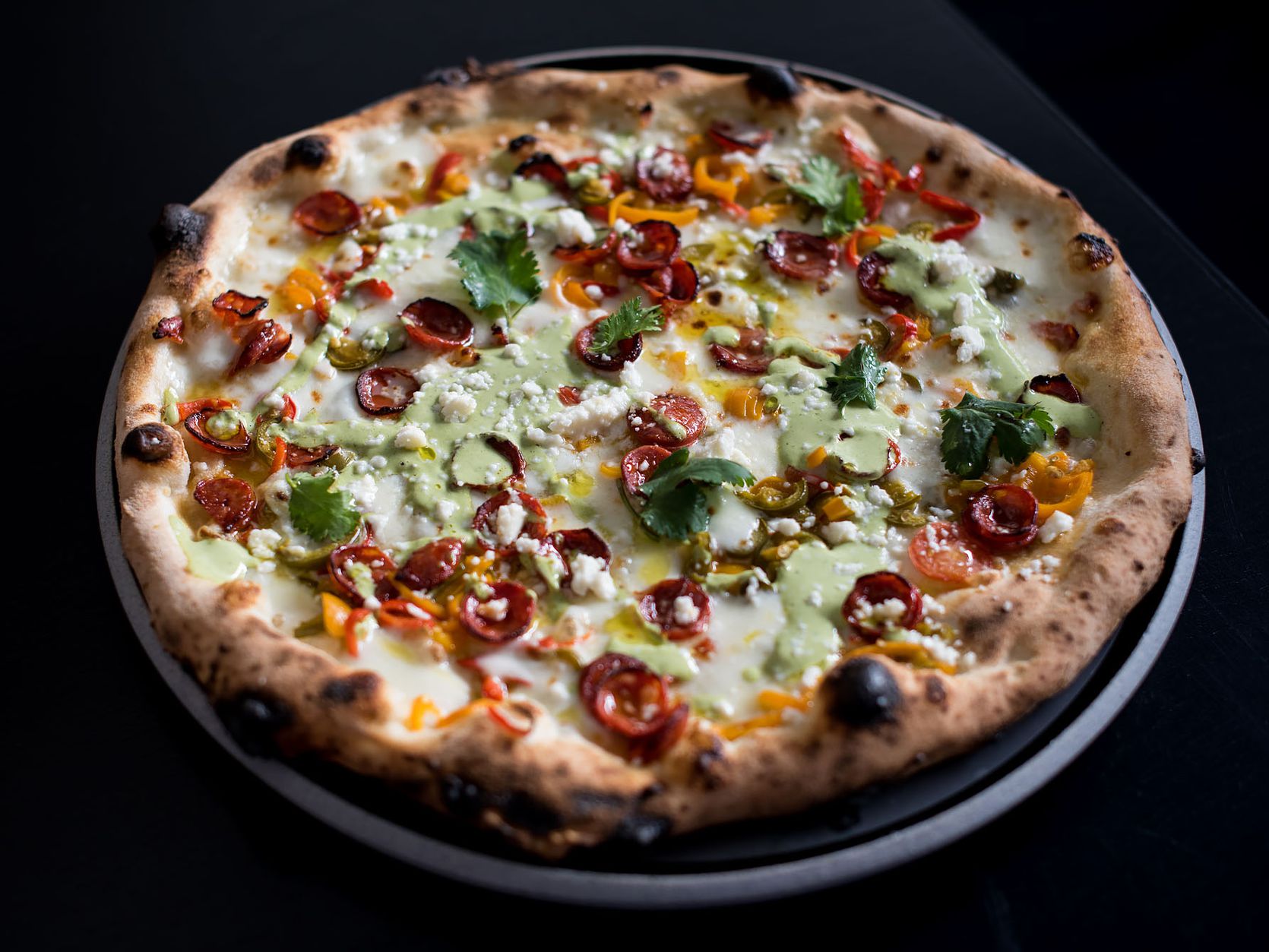 Where: 11712 San Vicente Blvd, Los Angeles, CA 90049
Telephone: (310) 481-7108
LA's pizza game has been very strong lately, and this casual Brentwood restaurant takes the artform to new heights thanks to its detailed approach to Neapolitan pizza. But unlike many other pizza specialists, Pizzana isn't afraid to play around with the medium, incorporating new techniques and flavor combinations that reflect the diversity of LA. Open for takeout and delivery.
Gish Bac
Where: 4163 W Washington Blvd Los Angeles, CA 90018
Telephone: (323) 737-5050
There are a bevy of excellent Oaxacan restaurants in Los Angeles thanks to influx of settlers from the 1990s, and Gish Bac might be the best of the bunch thanks to the work of chef and owner Maria Ramos. This Mid-City classic serves a bit of everything from Oaxaca, including a great tlayuda and delicious torta, but the star of the show is the goat barbacoa enchilada, slow cooked for five hours in guajillo chiles. Truly one of LA's best regional Mexican restaurants. Everything is available for takeout and delivery.
Asanebo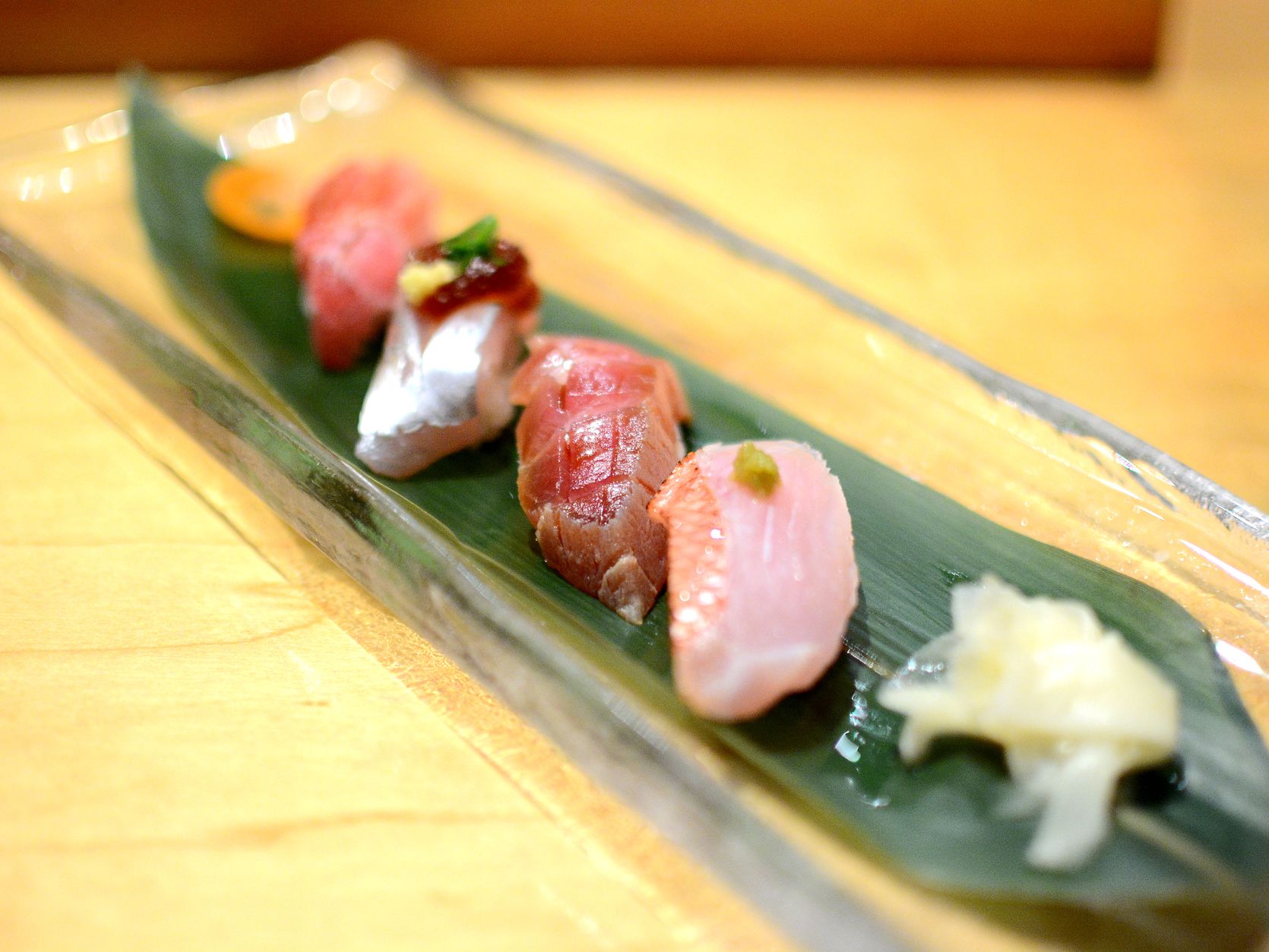 Where: 11941 Ventura Blvd Studio City, CA 91604
Telephone: (818) 760-3348
During the pandemic, the only thing missing from the Asanebo experience is chef Tetsuya Nakao's impeccable attention to detail and service. He's still cranking out those unique specialties, and many that are perfect for take-out — although most won't make it past sitting in the parking lot. Order the seafood sticks, halibut yuzu, and the beautiful toro carpaccio. —Mona Holmes
Mizlala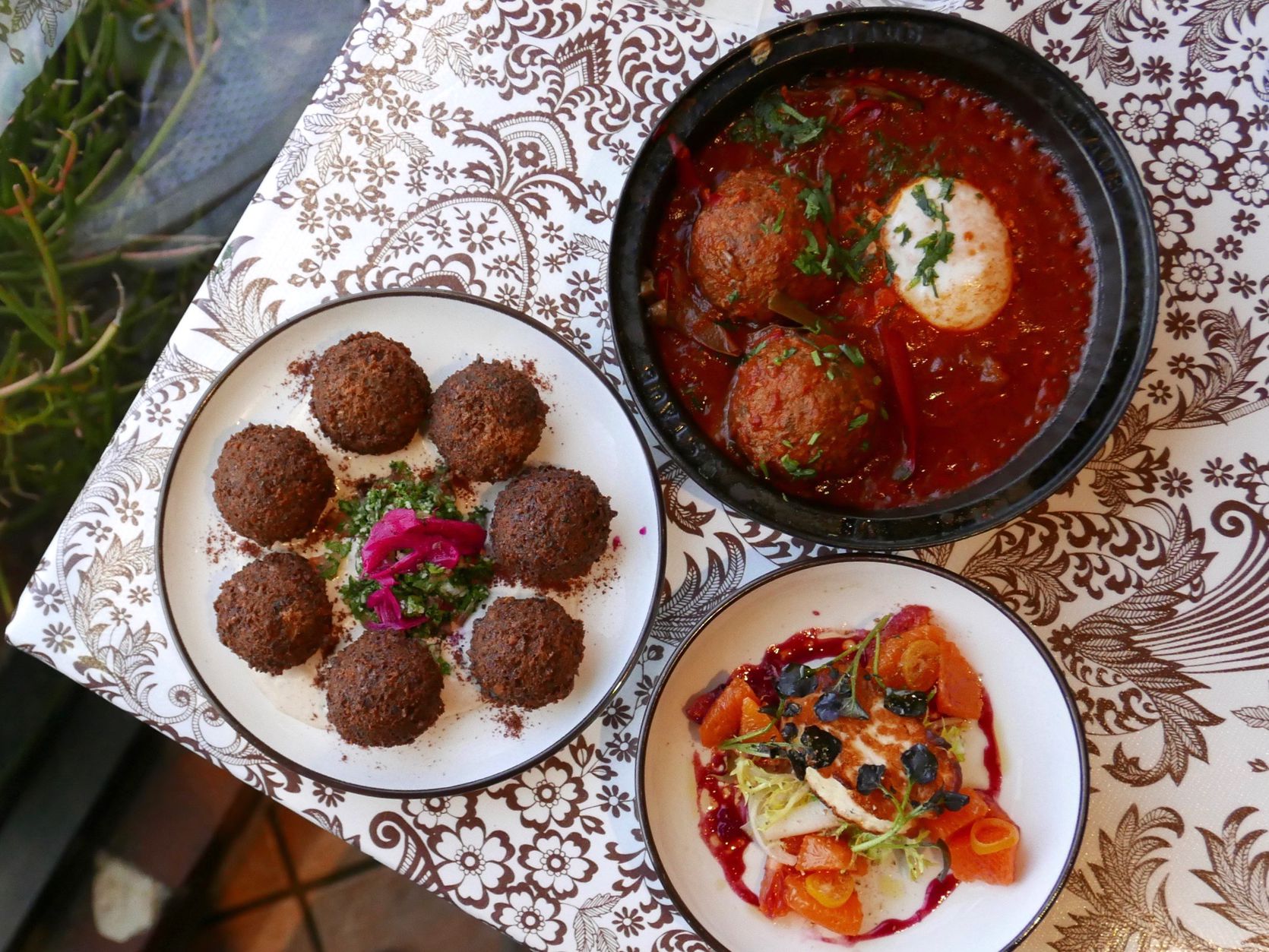 Where: 4515 Sepulveda Blvd Sherman Oaks, CA 91403
Telephone: (818) 783-6698
Danny Elmaleh and wife Justine opened this Middle Eastern restaurant in an unexpected Sherman Oaks slot serving reasonably priced small plates that display a wealth of flavor and cooking technique. The neighborhood has discovered the place too, with packed tables on many nights in the rather small space. It all adds to the charm, with Greek salad, falafel, hummus, and lamb shawarma as the menu highlights. The West Adams location has a smaller, more casual menu that excels nonetheless. Both are open for takeout and delivery.
Joy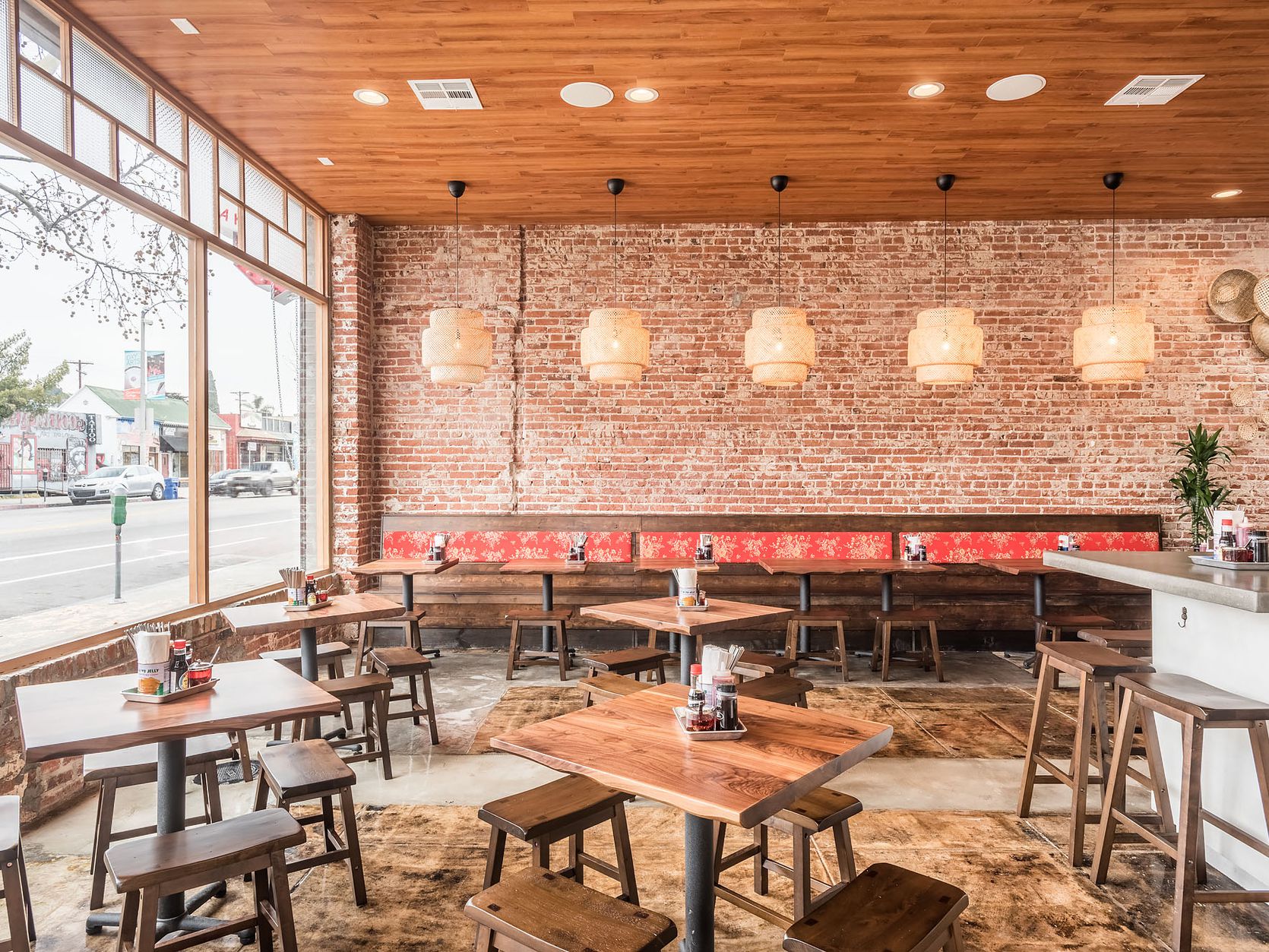 Where: 5100 York Blvd, Los Angeles, CA 90042
Telephone: (323) 999-7642
Pine & Crane founder Vivian Ku has another casual winner in her second restaurant, Joy, which opened in Highland Park in 2018. With a very affordable menu of shrimp wontons, mapo tofu, dan dan noodles, and minced pork over rice, Joy is a delicious Taiwanese restaurant that's good enough to visit every week. Don't forget the milk tea drinks, which might be the best in town with house made puddings and tapioca balls. It's all terrific taken out or delivered, too.