Looking to venture out with your family this weekend? Check out these fun drive-ins that are starting to kick off the Spring season ahead.
Cinespia Cemetery Screenings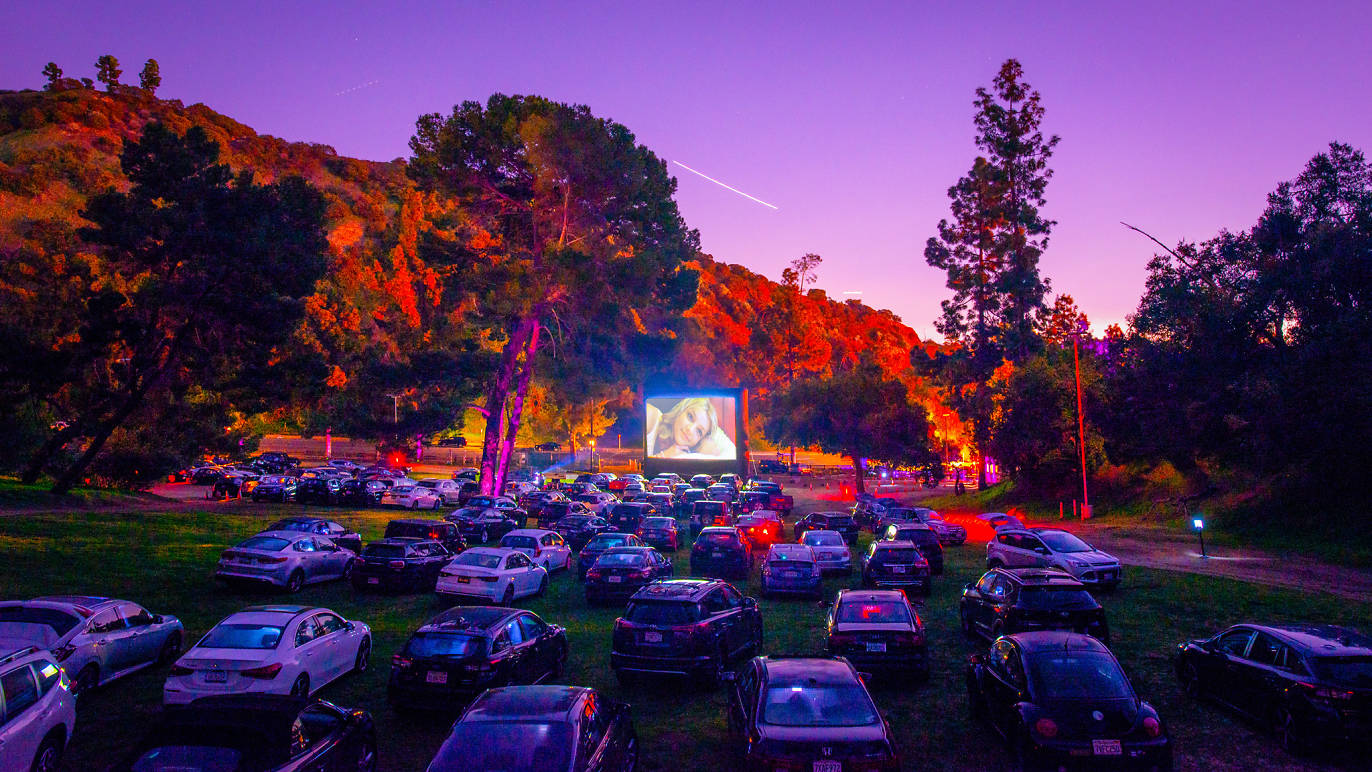 When: Friday March 26, 2021 – Saturday March 27, 2021
The Drive-In Theatre at the Hollywood Roosevelt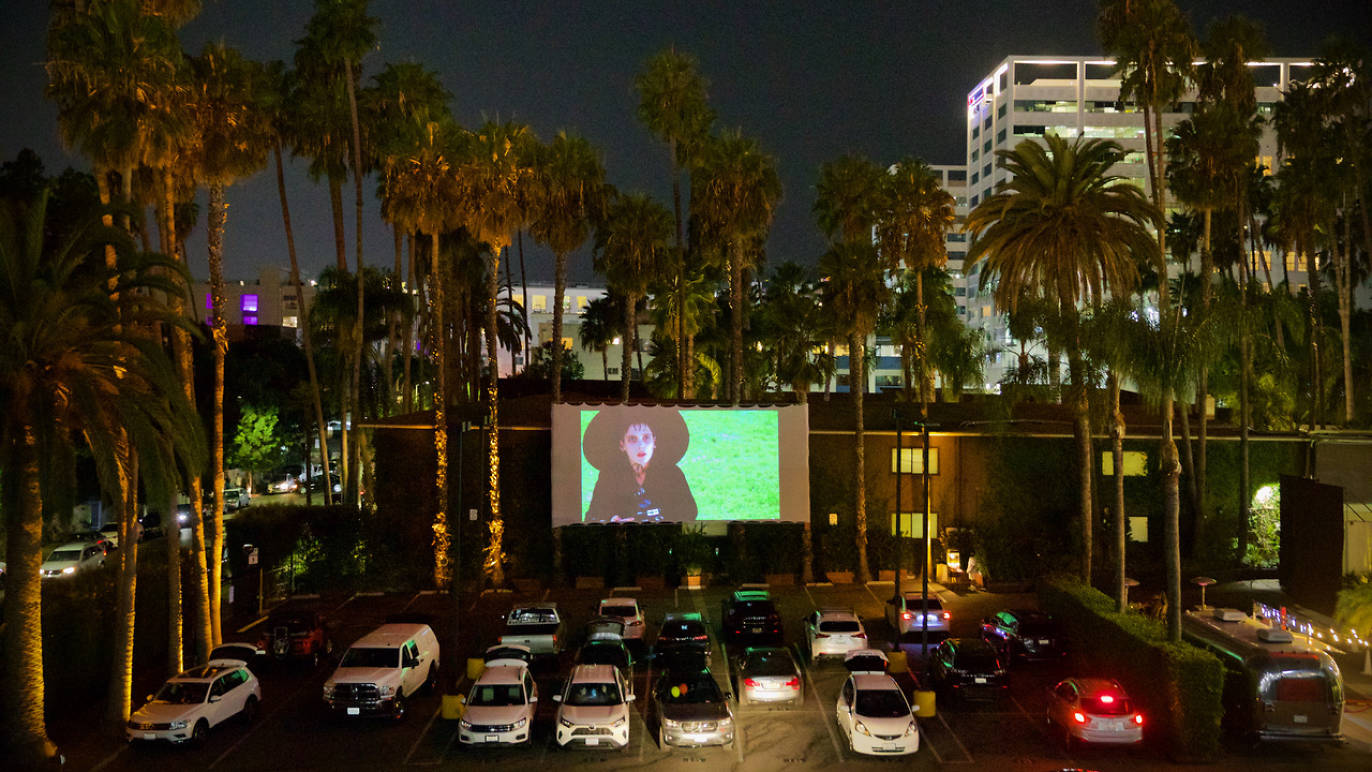 On Sundays and other select evenings, you can roll up to the valet parking lot (enter on Orange Drive) at Hollywood's most beautiful hotel for a slate of drive-in screenings. Each ticket comes with complimentary popcorn, plus the option to order from a concession stand. Tickets cost $45 per car, with premium spots as high as $75.
Parking Lot Cinema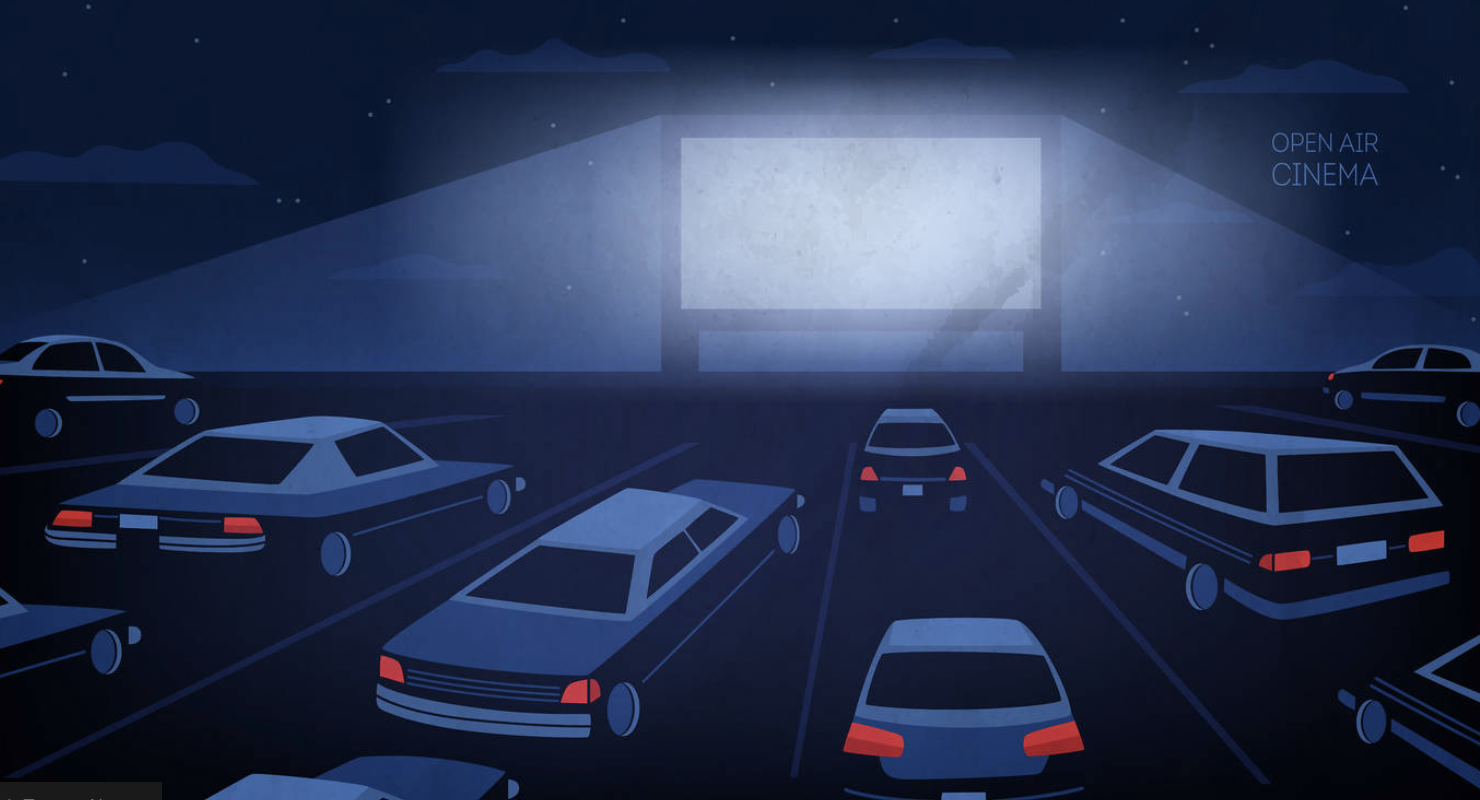 Summertime drive-in series Electric Dusk and the Vista's late-night Secret Movie Club are teaming up for some screenings in Glendale, held atop the old Sears parking garage. Most films are shown as double featurs, and you can purchase tickets to just one movie or both each night; either way, you'll pay a flat car fee plus a per-person charge. And like other drive-in screenings, cars will be spaced six feet apart and you'll need to remain inside of it during the film.