Finding a quality meal in LA is not just about the setting or the trendiness of the restaurant. When you dine it comes down to one thing. Good food. That's why in this week's blog, we're focusing on quality, from trendy spots in 90210 to hidden gems inside of a Chevron. Read on for the best options of the week.
Los Angeles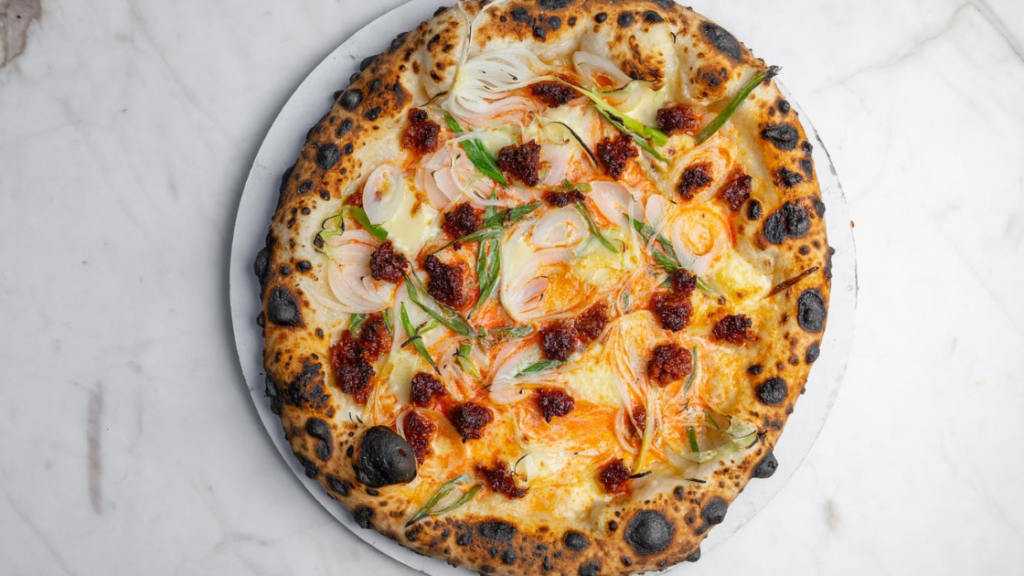 Location: 8022 W 3rd St, Los Angeles, CA 90048
Last year, pop-up and frozen pizza purveyor La Morra Pizzeria opened up their brick and mortar location to high anticipation from its pizza fans. Since then, the pizzeria has continued to serve good food in a now permanent location. At La Morra Pizzeria you'll enjoy blistered to perfection Neapolitan-style pizza like their classic Margherita or TMNT.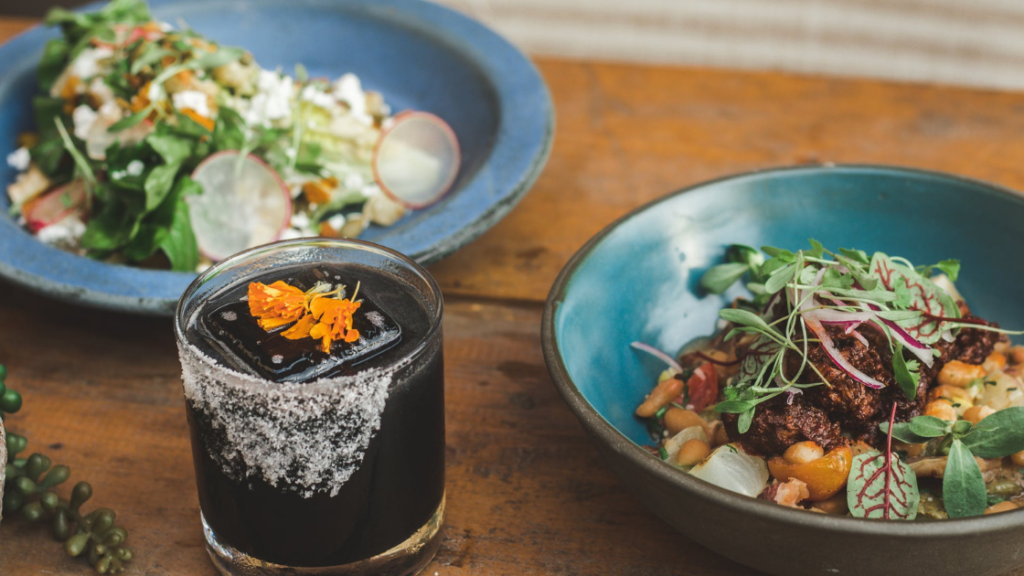 Location: 419 N Canon Dr, Beverly Hills, CA 90210
Mirame brings contemporary Mexican cuisine with a California twist to 90210. The restaurant was founded by Michelin Star chef Joshua Gil and Matthew Egan and has become a destination for good food and a relaxing ambiance. Enjoy rustic, seasonal menu selections like the Colorado lamb belly barbacoa or a 32 ounce Wagyu cote de boeuf.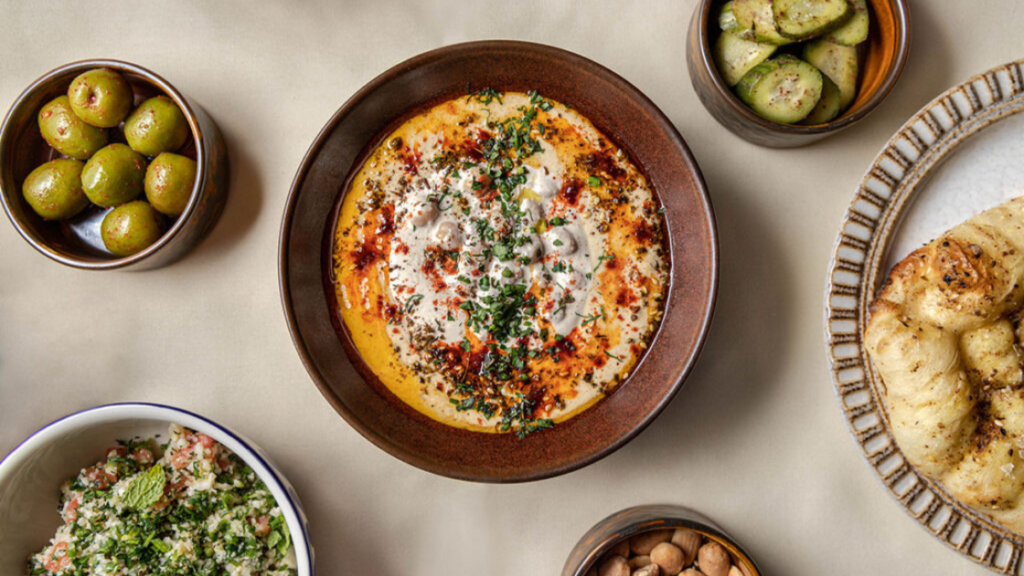 Location: 9876 Wilshire Blvd, Beverly Hills, CA 90210
When it's h.Wood group, you can expect good food, great service, and incomparable ambiance. The newest venture for the successful restauranteurs is Sant'olina, a breezy Mediterranean rooftop restaurant located at the iconic Beverly Hills Hilton. At Santolina, your taste buds will be on a tour through delicious dishes like the roasted chicken with harissa potatoes and merguez lamb burger.
Westside/Beach Communities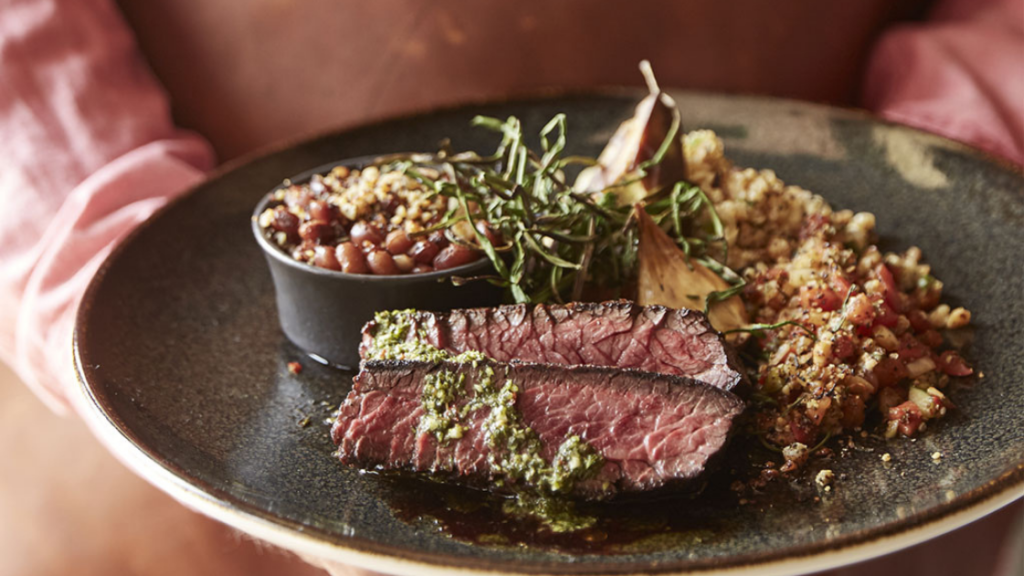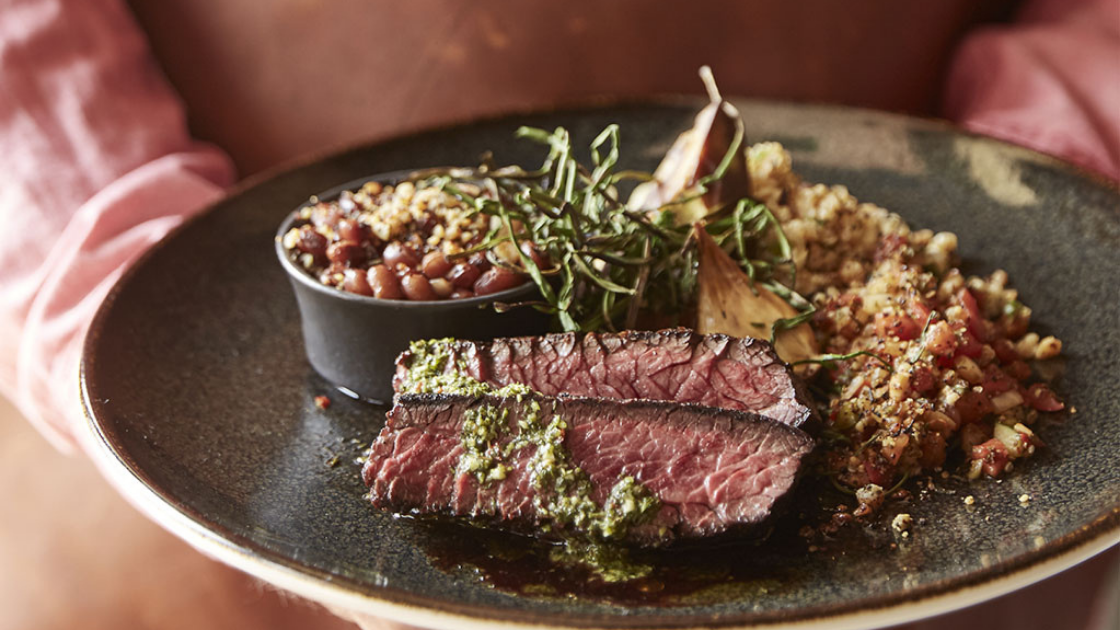 Location: 12775 Millennium Dr, Playa Vista, CA 90094
When it comes to great steak and good food, look no further than Bull & Butterfly. The Playa Vista restaurant offers a modern California steakhouse format, with plenty of chops and grilled vegetables. If you're not in the mood for steak, the local Baja Striped Bass makes for an excellent choice.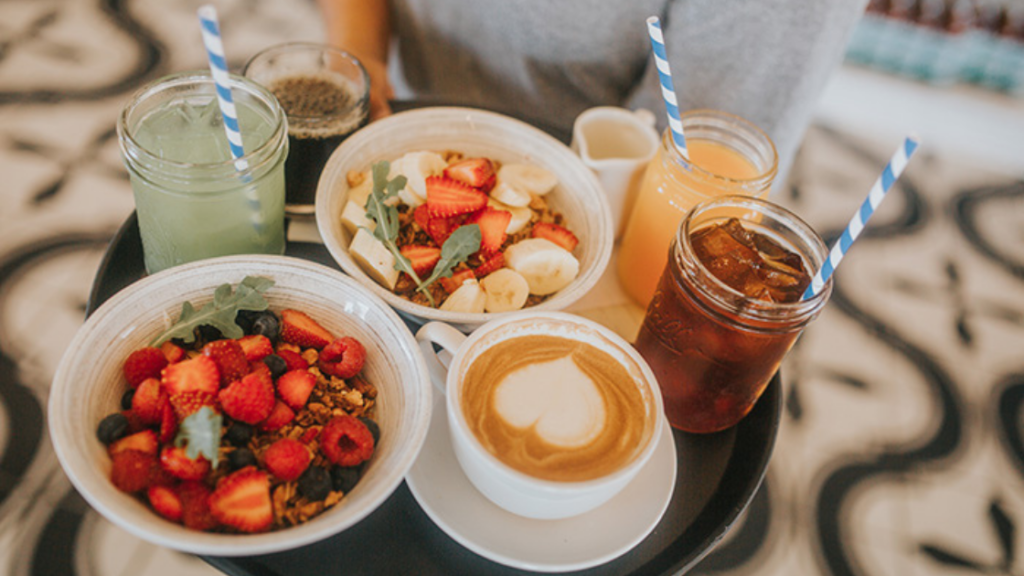 Location: 23000 Pacific Coast Hwy, Malibu, CA 90265
What we love about Malibu Farm Cafe besides the location are the options. Whether you're stopping by for something quick to grab at the cafe or seeking a full experience, Malibu Farm has you covered. The cafe is open until the late afternoon for to-go and outdoor dining with options for breakfast and lunch. If you prefer to sit down for lunch or dinner, Malibu Farm restaurant has a variety of choices. What's our favorite? Well, that would be the Cauliflower Steak made with chimichurri green beans, cucumber, vegan sour cream, and mushrooms.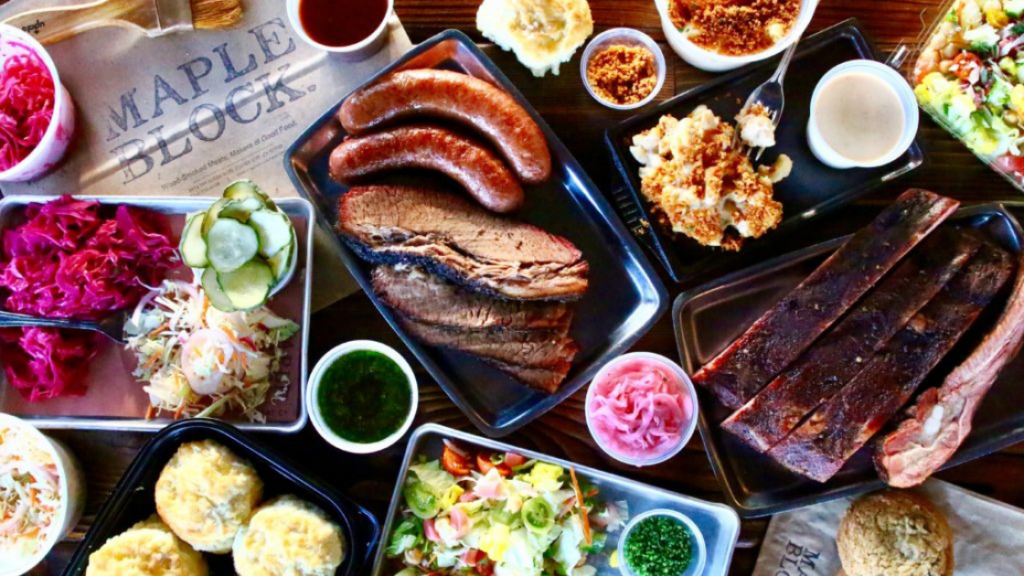 Location: 3973 Sepulveda Blvd, Culver City, CA 90230
LA's burgeoning BBQ scene continues to provide next-level good food options and we are not complaining. Maple Block Meat Co. in Culver City provides tasty BBQ that will have you coming back for more. The Housemade Pimento Cheese sandwich upgrades whatever you thought you knew about grilled cheese sandwiches. And the meats? We recommend the Trifecta Plate, where the name truly speaks for itself.
SFV and Conejo Valley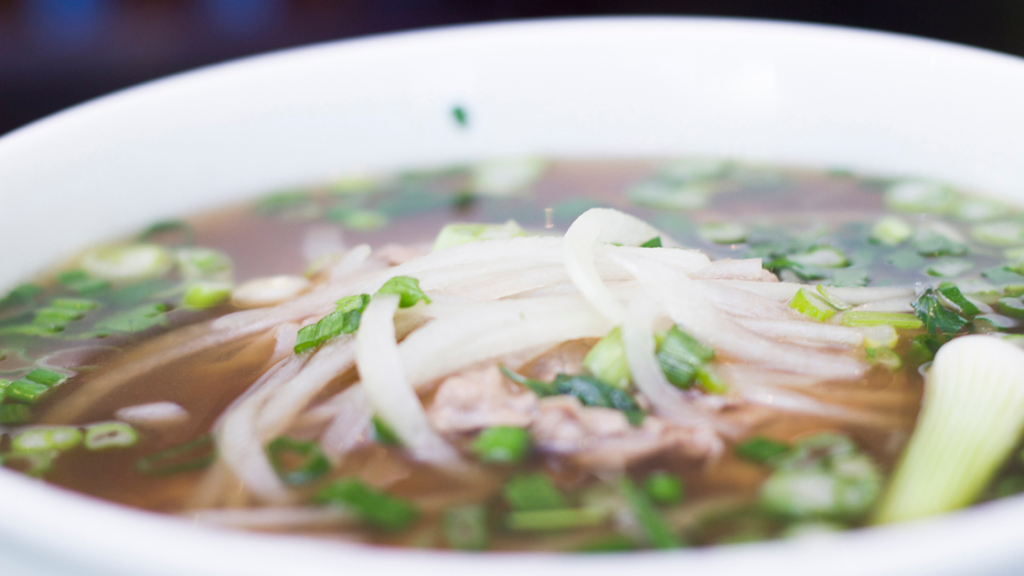 Location: 102 S Glendale Ave, Glendale, CA 91205
You'll find large portions and good food at this family-owned Vietnamese restaurant. Glendale Pho Co. provides a plethora of pho options and delicious rice dishes. Entrees like the Com Ga Chien offer marinated and deep-fried Cornish Hen and a bed of rice for a meal that always delivers.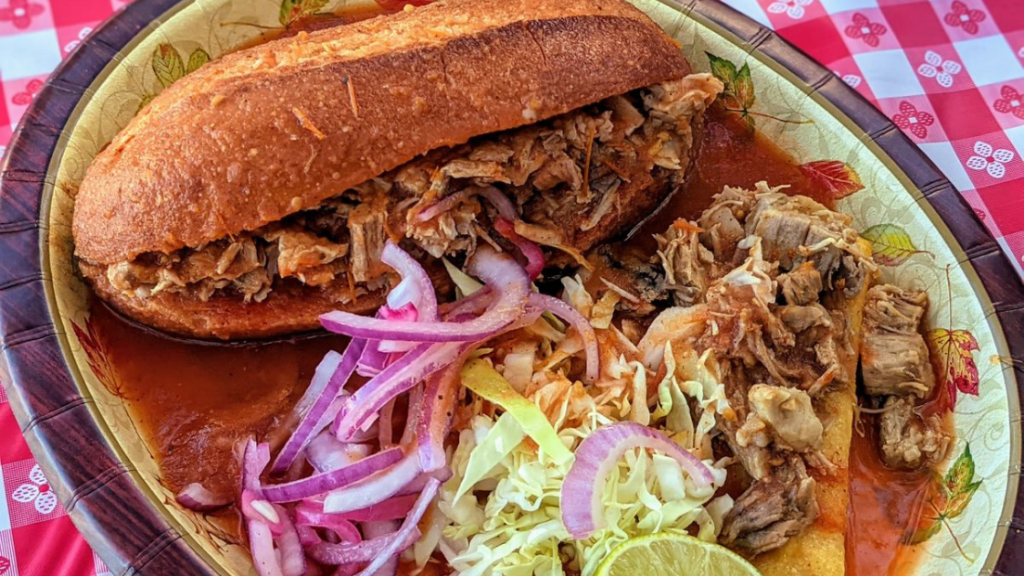 Location: 5938 Vineland Ave, North Hollywood, CA 91601
For those seeking good Tortas, you'll some of the best at Tortas Ahogadas La Ramadita. Their featured dishes include shredded beef and potato tacos, pig's foot tostadas, and tortas ahogadas. Finish off your meal with a jericallas (a custard-like dessert) at this destination for the taste buds.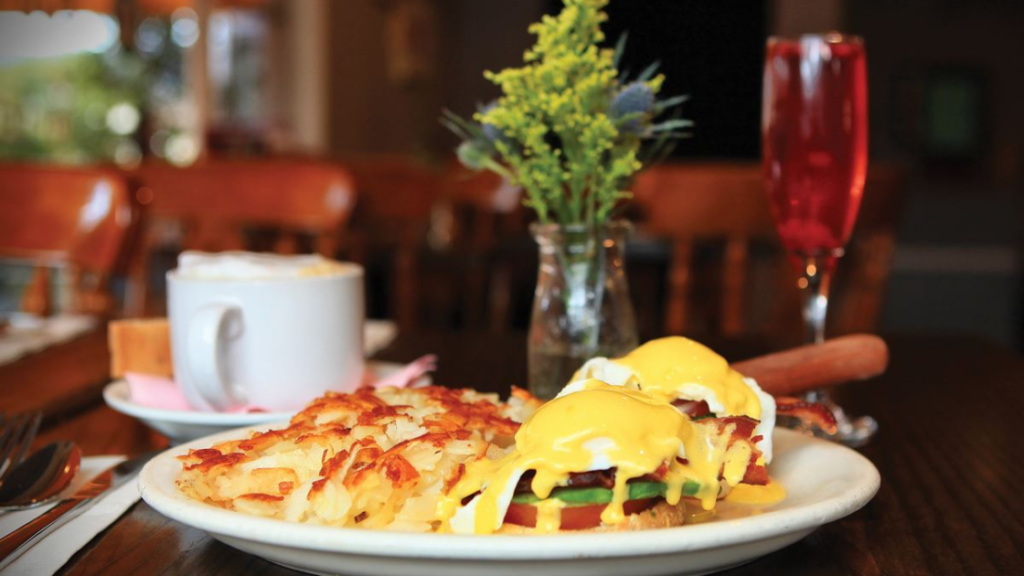 Location: 24415 Walnut St, Santa Clarita, CA 91321
Egg Plantation has been consistently voted one of the best restaurants in Newhall since 2015 and it's easy to see why. Specializing in breakfast with over 101 omelets to choose from, the restaurant offers something for everyone. Stop by for breakfast or brunch and see why Egg Plantation has been serving up good food since 1973.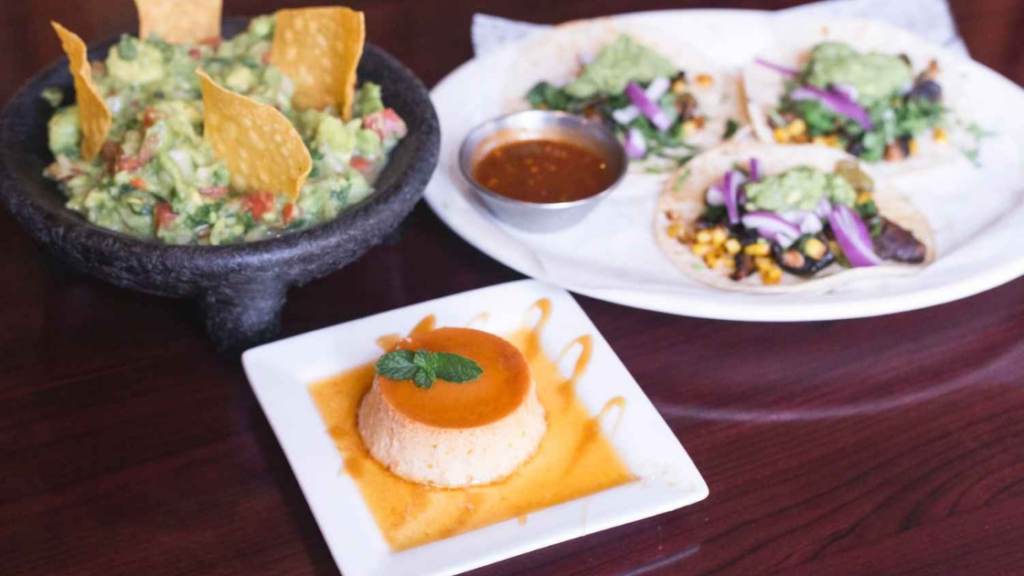 Location: 7214 Whitsett Ave, North Hollywood, CA 91605
If you were to make a stop at Cilantro's Mexican Grill, you would be surprised by its location. Located inside of Chevron, is a prime example of why you should never judge a book by its cover. Cilantro has been rated 'Best North Hollywood Burrito' and received the #3 spot on CBS's L.A's BEST Tasting Cheap Meals List. With that being said, your go-to choice should obviously be a burrito. Choose from a range of meat options from Carne Asada to Grilled Shrimp, paired perfectly with all of the traditional toppings.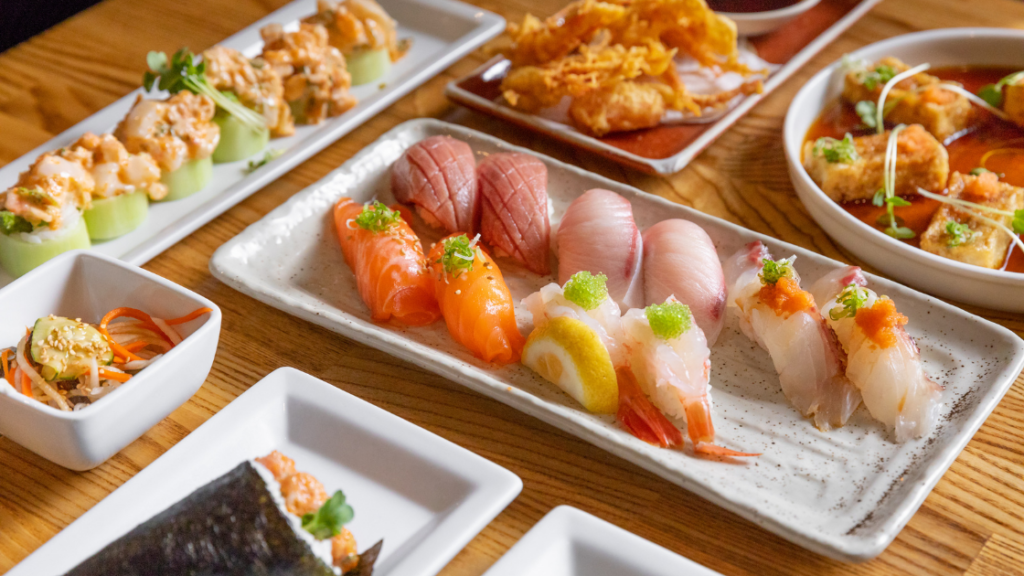 Location: 7515 Lankershim Blvd, North Hollywood, CA 91605
For Traditional Japanese fare, make your way to Chiba in North Hollywood. The restaurant offers freshly prepared meals from sushi to noodles, in a simple, minimalist space with a sushi bar.