Refreshing without the lost time and hassle of traveling long distances, there are many benefits of a local staycation. Likewise, with so many amazing things to see and do in SoCal, local staycations are fun for everyone! People travel from all around the globe to experience Southern California … and, it's waiting right on your doorstep! Here are our top picks for local staycations around the neighborhood.
Nobu Ryokan Malibu, Malibu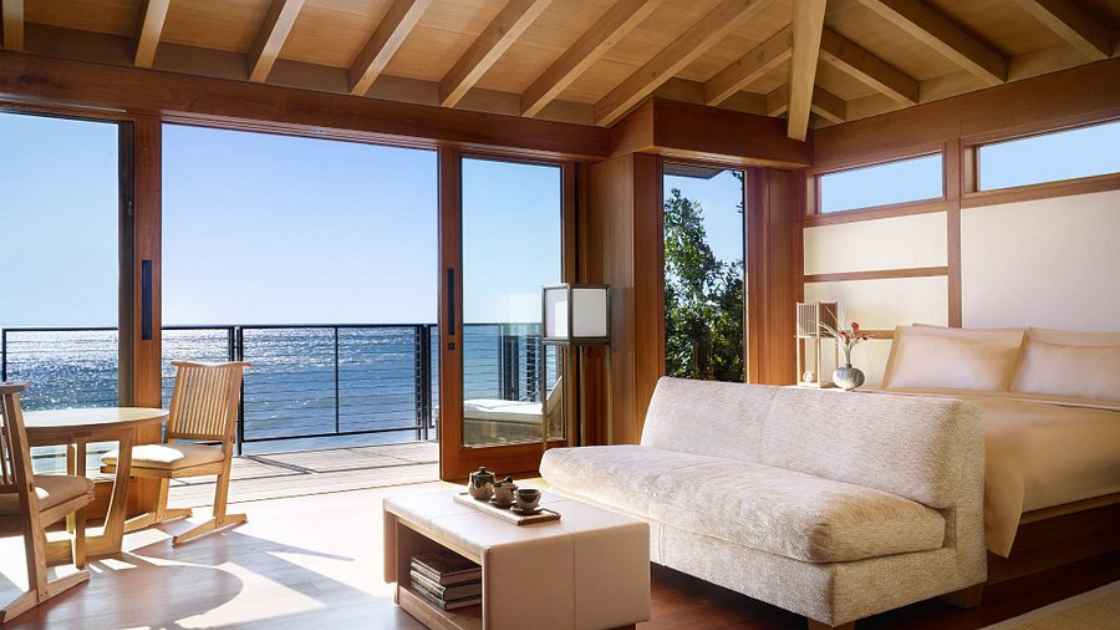 Be transported overseas without leaving SoCal when you check into the unique sanctuary that is Nobu Ryokan Malibu. Perfect for a soothing local staycation with your significant other, the accommodation emulates traditional Japanese lodgings. Offering a relaxed retreat enjoy this staycation all while overlooking the sparkling Pacific Ocean. The property features striking minimalistic features. Likewise, this includes a relaxing garden, gorgeous artworks, blissful teak soaking tubs, and cozy fireplaces. Just steps from the sandy beach, guests of Nobu Ryokan Malibu can use the facilities of the exclusive Malibu Racquet Club. In addition, you can take advantage of priority bookings at Cure Spa. Just a stone's throw away, Nobu Malibu restaurant continues the Asian theme, with delectable Japanese fusion cuisine.
The Beverly Hills Hotel, Beverly Hills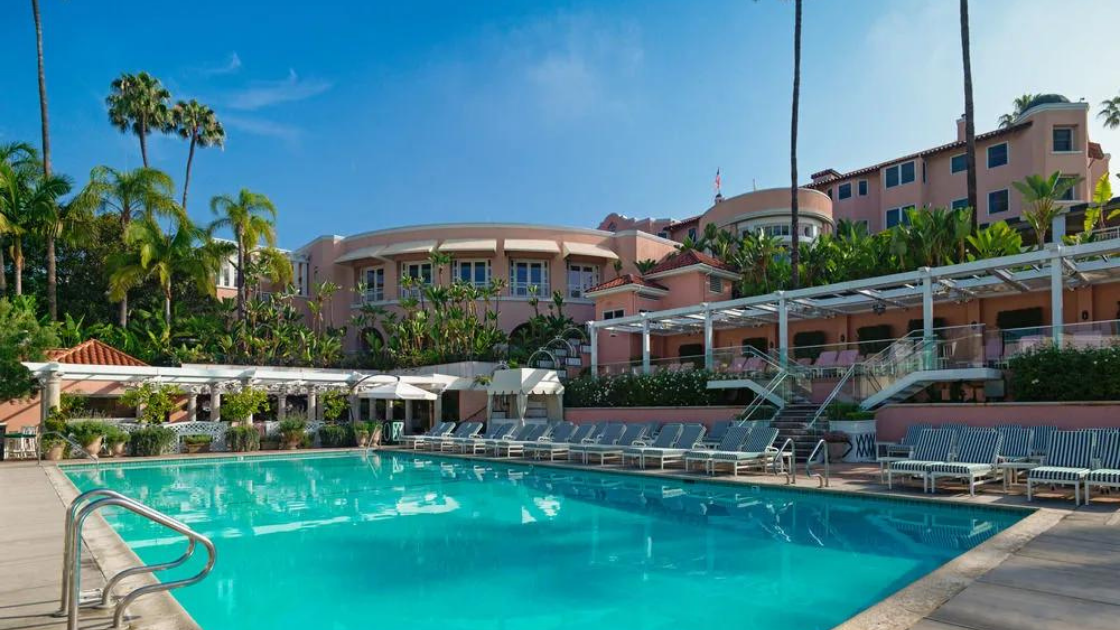 Located on the famous Sunset Boulevard, the iconic Beverly Hills Hotel has been a local staycation spot and Hollywood go-to for over 100 years. Guests can revel in the star-studded treatment and finest luxuries right from the moment they step onto the bold red carpet. Combining old-time elegance and modern comfort, opulent rooms feature the finest furnishings and linens, while appealing on-site amenities include the rejuvenating spa, the shimmering pool, and the legendary Polo Lounge. Occupying the perfect spot between the city and the sea, there's a wealth of exciting opportunities at your fingertips.
Hotel Figueroa, Los Angeles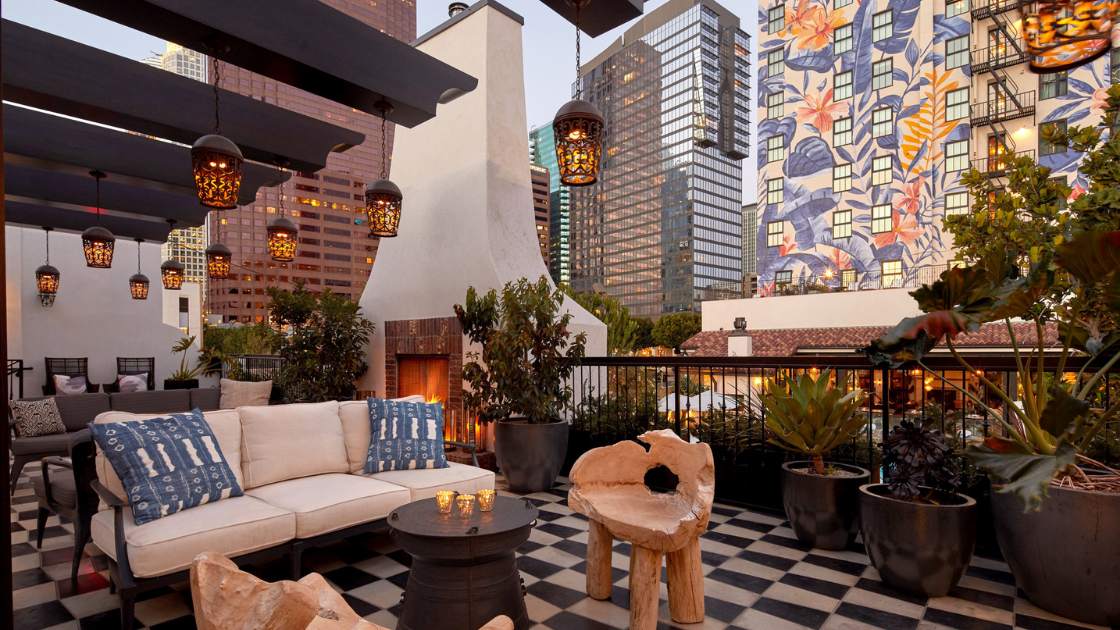 Situated right in the vibrant heart of DTLA, Hotel Figueroa provides the perfect retreat from the city's hustle and bustle. Enjoy surrounding restaurants, museums, shops, art galleries, and performance venues before heading back to the gorgeous Spanish-colonial charms and top-class amenities. Handsome guest rooms blend classic comfort and contemporary edges, and visitors can cool down with a dip in the inviting outdoor pool and enjoy tasty meals at Café Fig, Sparrow, and La Casita, while Bar Magnolia is perfect for a nightcap.
The Portofino Hotel and Marina, Redondo Beach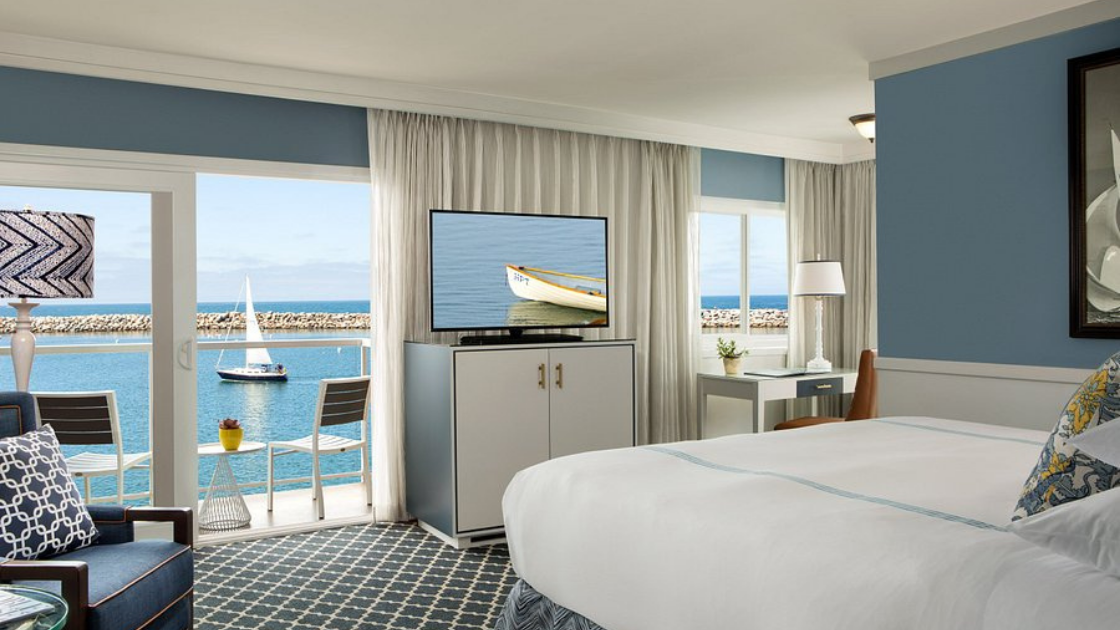 Occupying a glorious position on a pretty peninsula, The Portofino Hotel and Marina is an ideal local staycation destination. Watch boats bobbing at the marina, soak up ocean vistas, visit nearby sandy beaches, and relax as a cooling sea breeze gently caresses your skin. Newly renovated rooms feature large windows and color palettes to match those of the sea, and hotel amenities include waterfront restaurants, a pool, and a fitness center. If you can't totally disconnect, there's also a 24-hour business center. Another plus point: the property is pet friendly.
Mt Ada, Catalina Island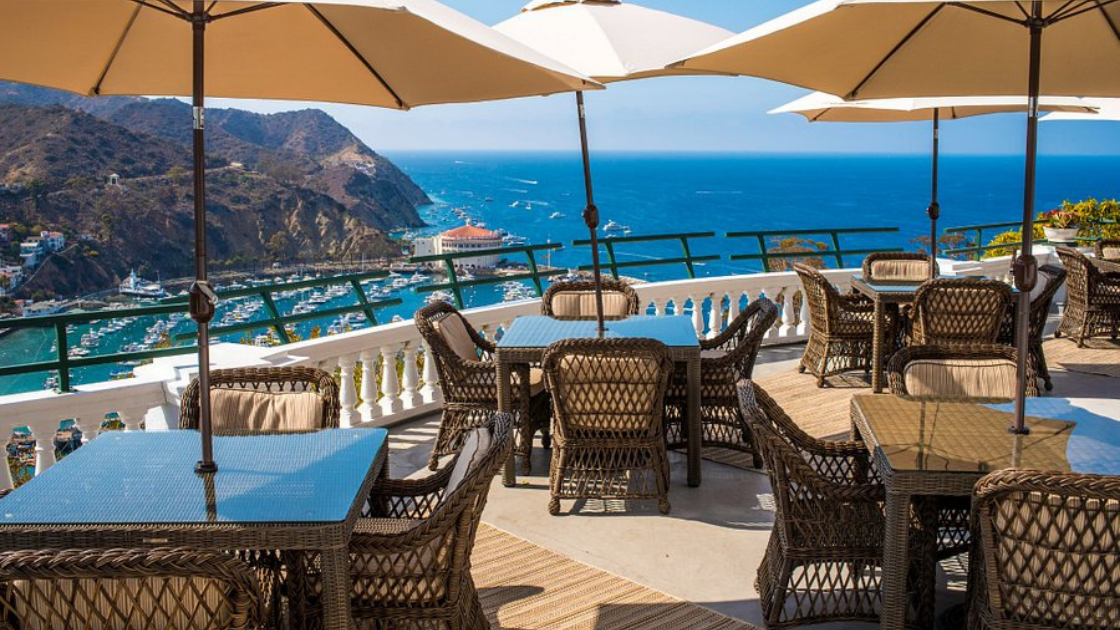 Breakaway from the mainland (a little!) to feel like you're truly on an exotic vacation and book a stay at Mt Ada on Catalina Island. Just a short ferry ride away, the island offers plenty of opportunities for relaxation and exploration on a local staycation. Once the island retreat of William Wrigley Jr., guests of Mt Ada can enjoy discounted deals on tours and activities. You'll also have your own golf cart at your disposal throughout your stay. With just six stunning rooms, the grand mansion offers a truly exclusive vibe. Step back in time to a charming era, soak up incredible views and enjoy delectable cuisine. The cozy den, once Mr. Wrigley's billiards room and the spectacular terrace are top places to unwind.