One thing there is never a shortage of in town is new restaurants! From the city to the sea and valley too, there are plenty of new eateries to try. Read on below for our favorite new restaurants to enjoy locally!
New Restaurants in Los Angeles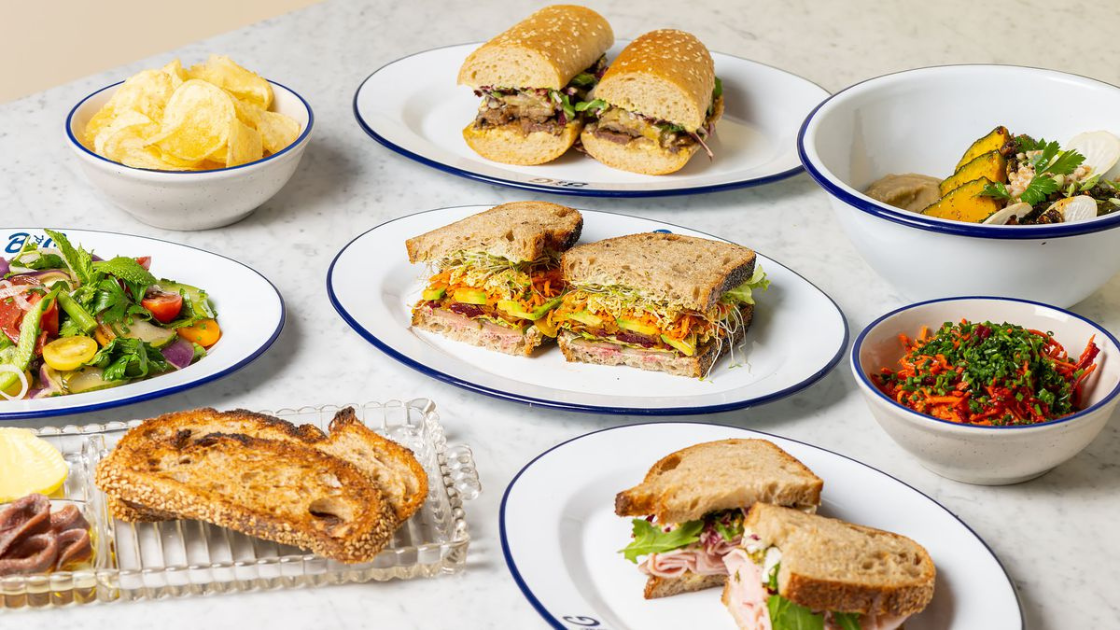 Location: 3507 Eagle Rock Blvd, Los Angeles, CA 90065
Andy Kadin has long been a staple at local farmers' markets, attracting lengthy lines of customers eager to get their hands on his baked goods. Now, Andy is extending the reach of his delicious treats with an official restaurant in Glassell Park offering breakfast and lunch sandwiches as well as pastries from head pastry chef Christopher Lier – including lime custard pie! Customers can enjoy classic diner food such as bacon, egg & cheese kaiser rolls paired alongside unique recipes like roasted cauliflower cheddar subs – all made fresh daily by the Bub's Bakery team.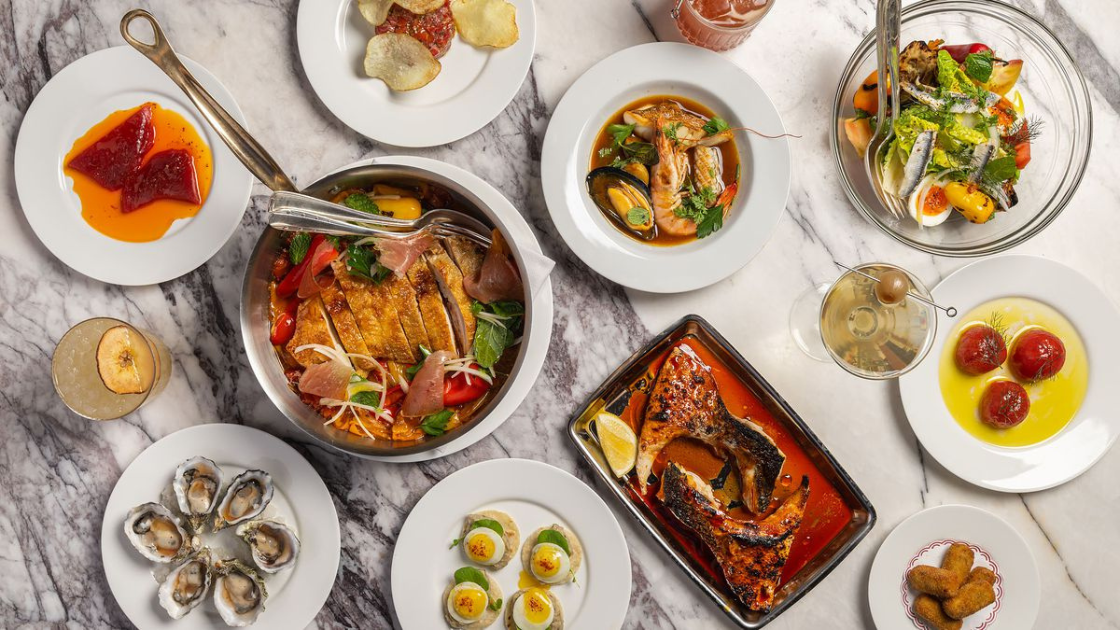 Location: 1060 S Broadway, Los Angeles, CA 90015
Daniel Rose – a renowned French chef who has brought his culinary brilliance to the Hoxton Hotel in Downtown NYC – is ready to delight guests with Basque-inspired fare. Feast on delicious dishes such as tomatoes stuffed with savory fillings, tuna slices slathered in espelette oil, and of course, chicken basquaise made heavenly by way of ham, tomato peppers, and onions! With its all-day menu options, Downtowners are sure to be entranced by Chef Rose's celebrated cuisine.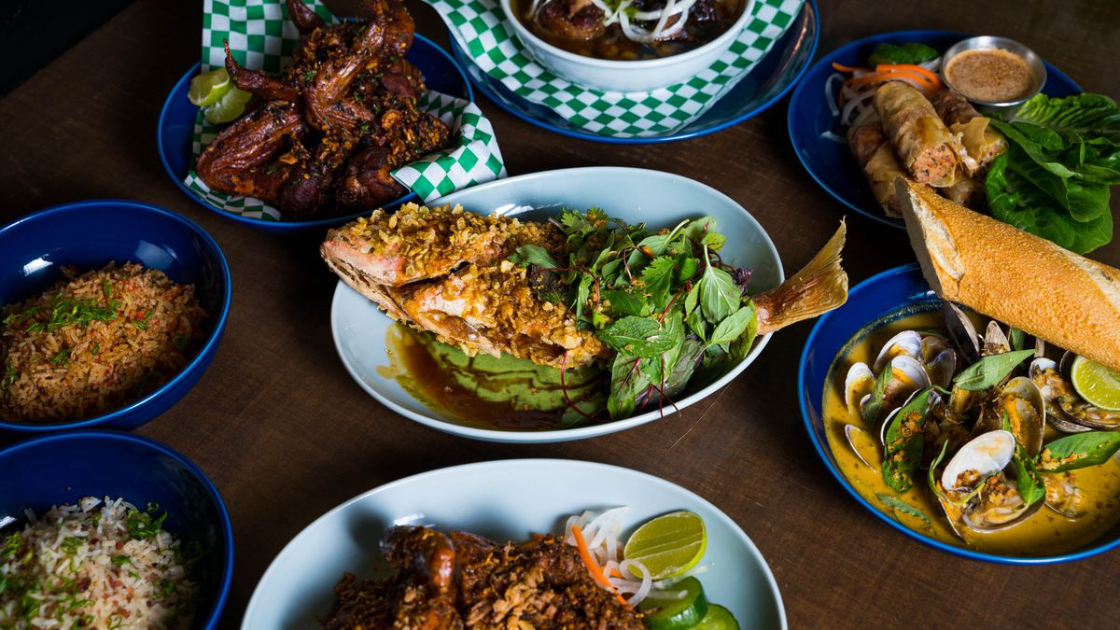 Location: 3200 Sunset Blvd, Los Angeles, CA 90026
As the sun sets over Silver Lake, All Day Baby restaurant morphs into Tet-a-Tet, an exciting Vietnamese pop-up that honors Chef Jonathan Whitener's Little Saigon roots and co-owner Lien Ta's heritage. Join them in the evenings for a range of specialty cocktails like Pleasing Smile: made with jasmine-buttered Abasolo Mexican whisky. Enjoy expertly crafted dishes offering classic flavors of Vietnam, such as pate chaud, crispy imperial rolls, smoked chicken wings, and pig trotters – all guaranteed to tantalize your taste buds!
New Restaurants on the Westside
Paloma Venice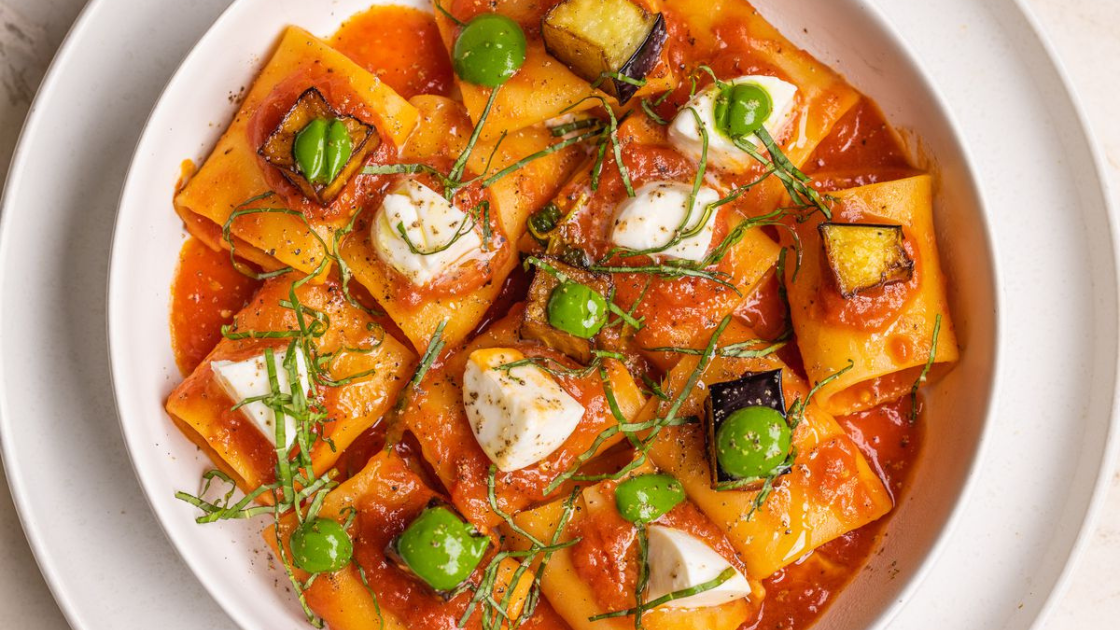 Location: 600 S Venice Blvd, Venice, CA 90291
Paloma, the new eatery in Venice Beach, is bringing some much-needed life to a location with an unfortunate past. Diners are surrounded by lush greenery, enveloped in soft blues for maximum relaxation and chilled-out vibes as they enjoy dishes like smoky eggplant dip and burrata balloon appetizers that make perfect shareable starters. Take advantage of Paloma's unique ambiance while you can – it may be just what this corner needs to break its apparent curse!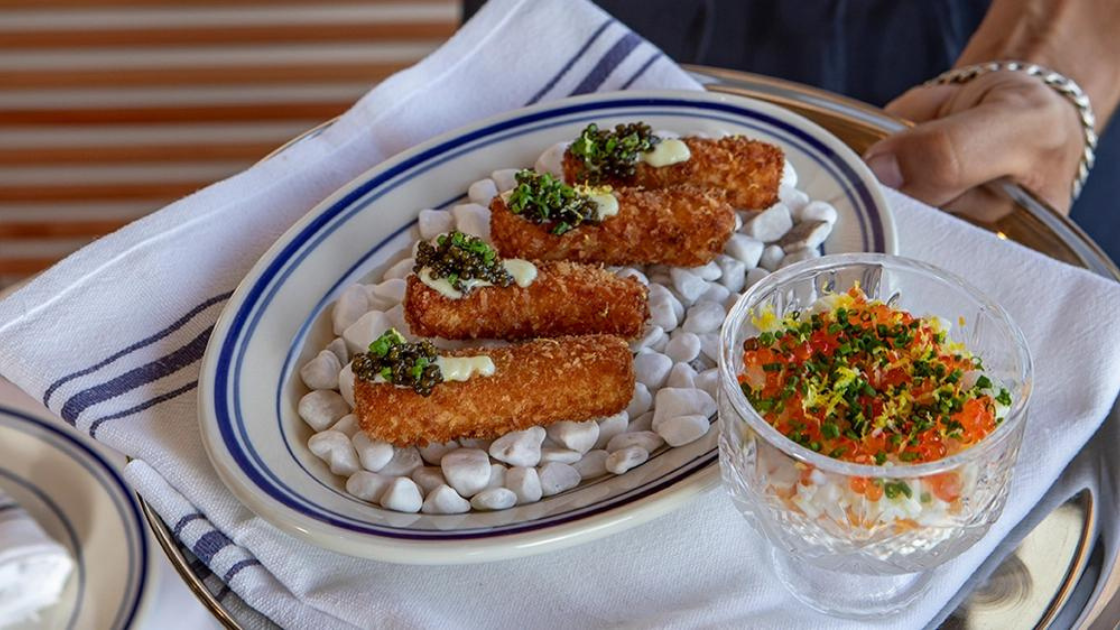 Location: 13950 Panay Way, Marina Del Rey, CA 90292
Step into Dear Jane's and take a journey back in time to the classic American seafood restaurants of yore. With its moody bar, nautical decor, roving carts with tableside-tossed dishes, delectable fish plates such as Fish Sticks & Caviar or Clams Casino featuring chorizo and smoked piquillo pepper – all crafted by celebrity chef Josiah Citrin behind Rockenwagner Bakery and Mélisse restaurant – you're sure to enjoy an elegant throwback dining experience! To complete your exquisite evening at this Marina del Rey waterfront spot? A voicemail greeting from none other than actress Jamie Lee Curtis.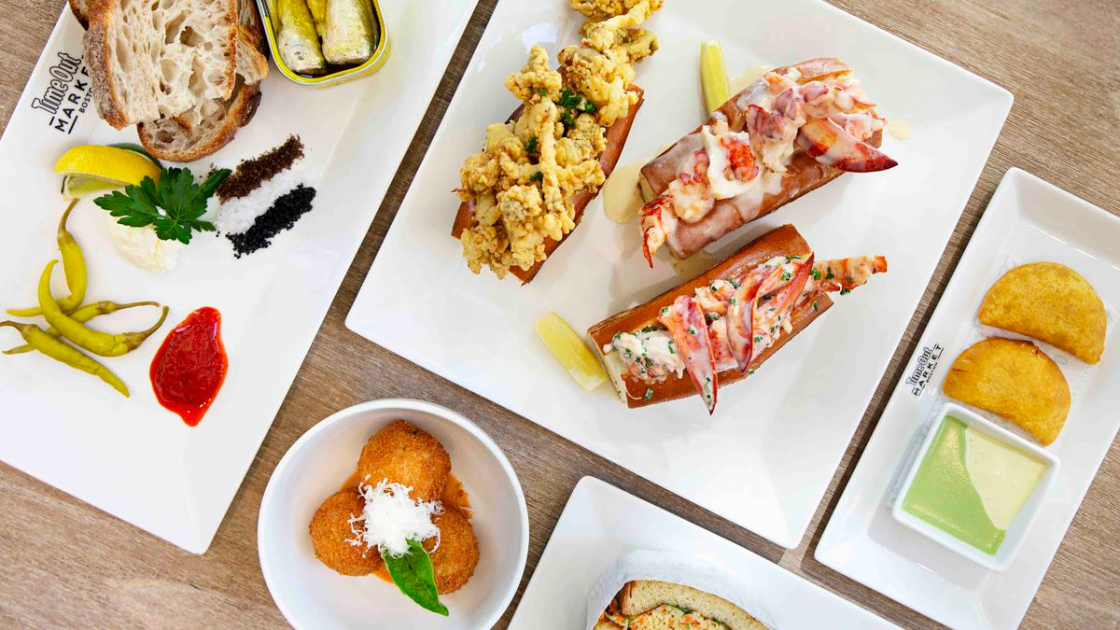 Location: 8615 Sunset Blvd, West Hollywood, CA 90069
Coast-to-coast seafood meets a modern classic in Boston import Saltie Girl, now open on the buzzing Sunset Strip! Owners Kathy and Ben Sidell have put their own spin on East Coast-style fare offering diners tantalizing tinned fish platters, fresh oysters, plus an array of tempting desserts from pastry chef Ben Sidell. Enjoy these delicacies within the warm setting of wood paneling that gives this hot spot its timeless feel—don't forget about those delectable apple tarte tatins for something sweet!
New Restaurants in San Fernando and Conejo Valley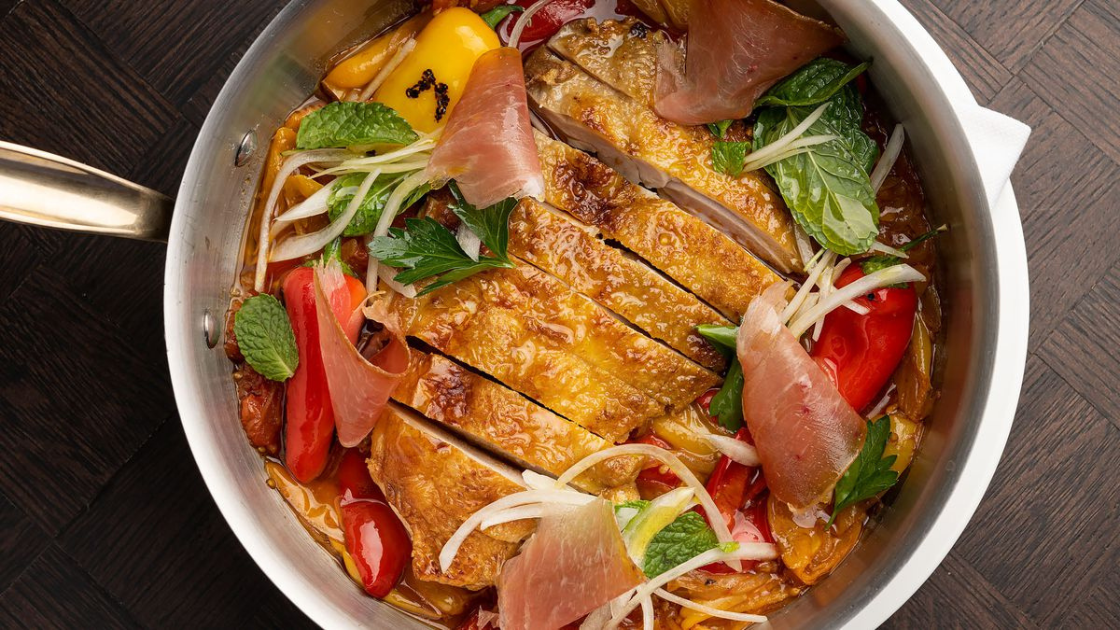 Location: 11814 Ventura Blvd, Studio City, CA 91604
From Michelin-starred sushi master Shigenori Fujimoto comes a new upscale Japanese restaurant in Studio City. With its patio seating and crafted cocktails, it's the perfect spot for an evening escape from LA life. The eclectic menu is sure to excite – try out flavors like udon carbonara, black rice Peruvian chaufa paella, or classic raw fish prepared with meticulous care by Fujimoto himself.
Borekas Sephardic Pastries
Location: 15030 Ventura Blvd Suite 25, Sherman Oaks, CA 91403
Step up to the takeout window of this celebrated Sherman Oaks eatery, and immerse yourself in a flavor experience unlike any other. Chef-owner Uzi Wizman's brown-butter bourekas are quickly becoming renowned for their unique hybrid dough that deliciously merges phyllo with a croissant. Satisfyingly savory fillings include mushroom & truffle varieties as well as an irresistible house ricotta cheese paired with za'atar – all accompanied by hard-boiled egg, pickles, dipping sauces, and Turkish coffee!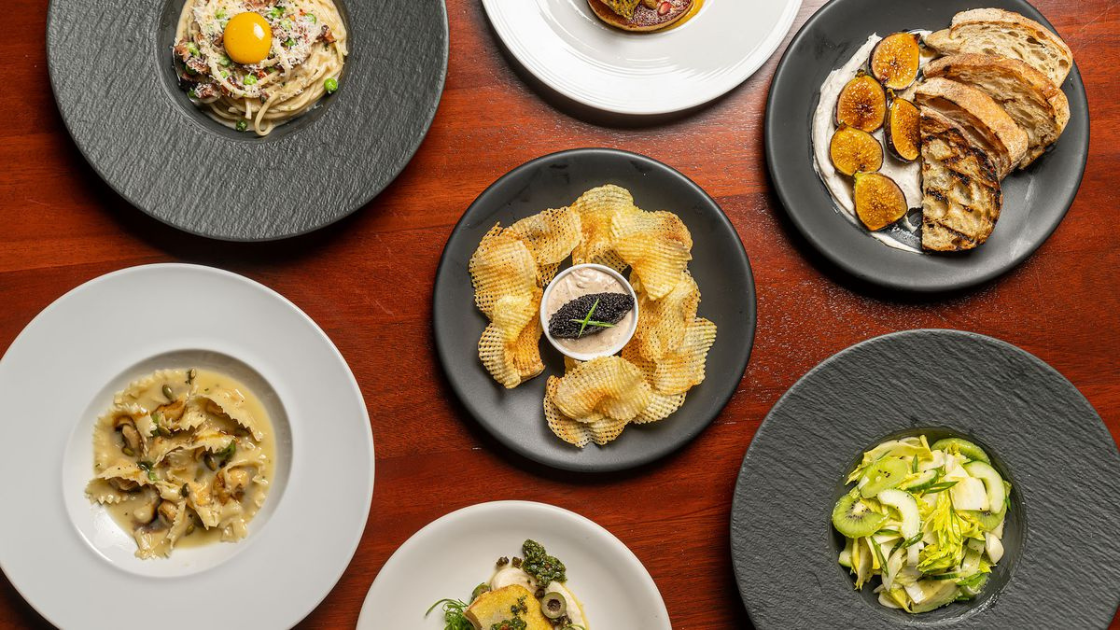 Location: 4776 Commons Way Suite A, Calabasas, CA 91302
Tal Ronnen's Crossroads Kitchen is one of LA's most acclaimed plant-based eateries. Likewise, its recent expansion brings a third location in the bustling town of Calabasas with an equally warm reception. This new restaurant provides guests with indoor and outdoor seating options. While dining, sample decadent vegan dishes such as faux caviar dip and potato chips or carbonara made from egg "yolk." Experience the artful finesse of California-Italian cuisine today at Tal Ronnen's celebrated Crossroads Kitchen!