By: Tim Logan
After a furious run-up in home prices in 2013, the Southern California housing market flattened out this year — setting the stage for slow but steady growth next year.
The 2015 housing market could be downright normal by the roller-coaster standards of local real estate, industry watchers said. Experts expect a better balance between buyers and sellers, and more sales.
That would be a change from the sluggish summer and fall seasons, when would-be buyers and sellers both opted out of the market, leaving prices basically flat since May. Sales are on pace to fall 10% this year over last year.
The economy is doing better and [mortgage interest] rates are still really low, but it looks like housing affordability is keeping a damper on things.- Leslie Appleton-Young, chief economist for the California Assn. of Realtors
That trend continued in November, according to figures out Monday from CoreLogic DataQuick. The median home price in the six-county region was $412,000, up 7% from the same month last year but basically unchanged from October. The number of homes sold was near a 25-year-low for the month.
Many experts had predicted 2014 would be the year when so-called regular buyers finally jumped back into the market — picking up from bargain-hunting investors that swarmed Southern California after the housing crash.
It didn't work out that way, despite an improving economy, record-low interest rates and a push from Washington to ease lending standards. Prices remained too high for many buyers.
"We kind of got the signals wrong. A lot of people did," said Leslie Appleton-Young, chief economist for the California Assn. of Realtors. "The economy is doing better and [mortgage interest] rates are still really low, but it looks like housing affordability is keeping a damper on things."
That's especially true in Southern California, where home price growth has sprinted ahead of income growth over the last couple of years. If the Southland's housing market is ever going to pick up speed, said Andrew LePage, a data analyst with CoreLogic DataQuick, more people need to be earning more money.
"Job growth and wage growth is going to matter a lot," LePage said. "And not just getting a job, but feeling good about it and getting a raise."
A stronger job market could certainly help boost demand, economists say. But even then, income growth is unlikely to keep pace with home prices. The California Assn. of Realtors is predicting prices will grow 5.2% statewide next year, the slowest pace since 2011.
Although the market may normalize, it will continue to evolve. Here are a few other developments to watch for in 2015:
The number of homes for sale has run well below historical norms in recent years, pushing prices up, sparking bidding wars and giving would-be buyers relatively little from which to choose.
"This has been a drastic problem," said Syd Leibovich, chief executive of Rodeo Realty, one of the region's largest brokerages. "I think it's the biggest issue facing the market right now."
That may change, however. Owners have regained equity in their homes, and prices have rebounded to the point that selling may make sense for more people.
A survey by real estate website Trulia found 36% of people expect 2015 to be a better year to sell than 2014 was, while only 16% expect it to be worse. If more of those people test the waters, the market could start running smoothly once more, said Trulia's chief economist, Jed Kolko.
The half of L.A. residents who rent may get a little relief.
Apartment construction in Los Angeles and Orange counties has surged recently, with more multifamily building permits issued so far in 2014 than in any year since 2006. Builders are chasing rents that have climbed sharply in the last few years, and a bulge of twentysomethings who are finally moving out of their parents' houses and into their first apartments.
The pace of building is still far below the boom days of the mid-80s, and USC's Lusk Center for Real Estate is still forecasting annual rent growth of about 4% over the next couple of years. But all those new units coming on the market will at least give tenants more options.
"A big question for 2015 is whether that new rental supply will be enough to keep rents in check," Kolko said. "Right now, it's a race between strong demand from millennials and more supply from the apartment construction boom."
Inland Empire strikes back
The dynamics that pushed home buyers to the Inland Empire in droves last decade are developing once more.
The median home price in Riverside County last month was $305,000 — one-third lower than the $455,000 in Los Angeles County and barely half the $585,000 found in Orange County. That bodes well for points east, said John Husing, an economist who studies the Inland Empire.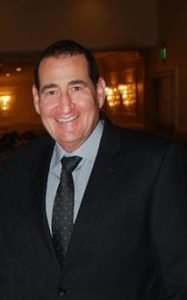 "A huge portion of the coastal counties market is priced out of the ability to buy a home," Husing said. "Those are the facts that have always driven the market inland before."
So far this cycle, that hasn't happened much. Builders have been slow to develop new subdivisions in the bust-scarred Inland Empire. Tougher post-crash lending restrictions have crimped buyers there.
Now, though, building permits are ticking upward. A few big projects are getting underway, especially along I-15 in western Riverside County.
Husing is optimistic that lower down-payment requirements being rolled out by Fannie Mae and Freddie Mac will help more buyers. As prices keep climbing on the coast, he predicts, more and more people will swallow the commute. It just might take them some time.
"2015 will be better than '14, which was better than '13," Husing said. "By 2016 or 2017, I think we're more likely to see a market that we think of as normal