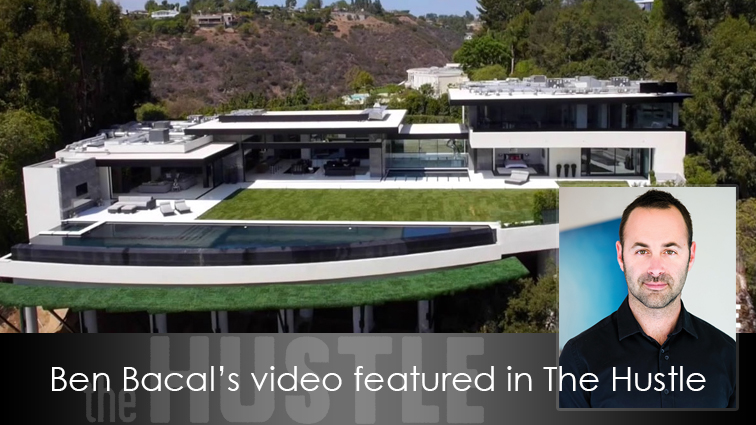 The real estate industry just got about 1,000,000x cooler, that's according to online website The Hustle.
By "cooler" they are referring to Rodeo Realty agent Ben Bacal's 864 Stradella video.
The article is headlined, "This Video Advertising a $48.5m Home Could Be a Sign of Things to Come". Writer Kendall Baker talks about Bacal's video changing the real estate industry in a way that no one predicted.
"It feels and looks like a Super Bowl ad, not a modern day replacement for the classifieds," said Baker.
So amazed by the real estate video—Baker said he decided to reach out to the creative producer that put the video together, Brian Bell.
Bell talks about his partnership with Bacal and how the two have been working together to create incredible high-quality videos.
"We never thought we'd get into filming real estate, but within two weeks, we'd completed two projects for him," said Bell.
He says the Stradella video took 2.5 weeks, which included 2 full days of shooting.
"Our budget for the shoot was $40k, which included casting, crew, equipment rentals (we rent the top of the line cinema cameras, lenses, and equipment), all drone expenses, and post production," said Bell.
Bell also tells Baker there are more exciting developments on the horizon.
To read the entire article, click HERE