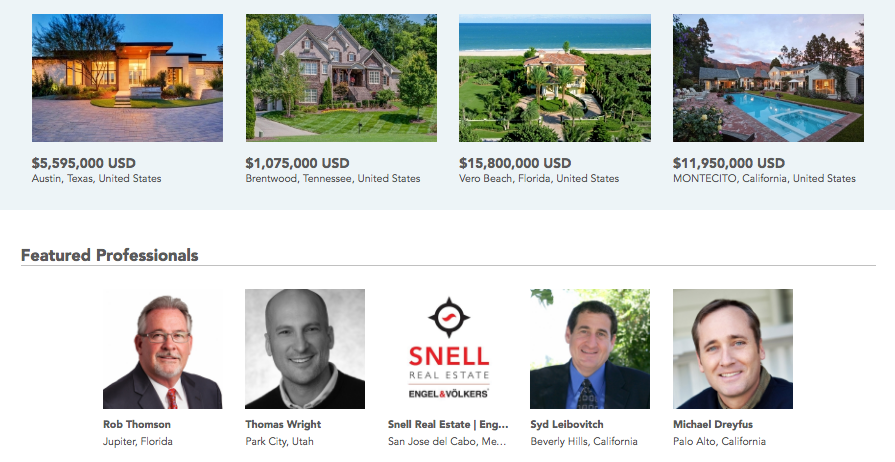 Rodeo Realty's President Syd Leibovitch is being featured on the premiere luxury homes search site, LuxuryRealEstate.com. The site is known for providing access to fine international estates and property listings.
Leibovitch is a featured professional on the main page of the site. The recognized website lists his certificates and also gives a description about him.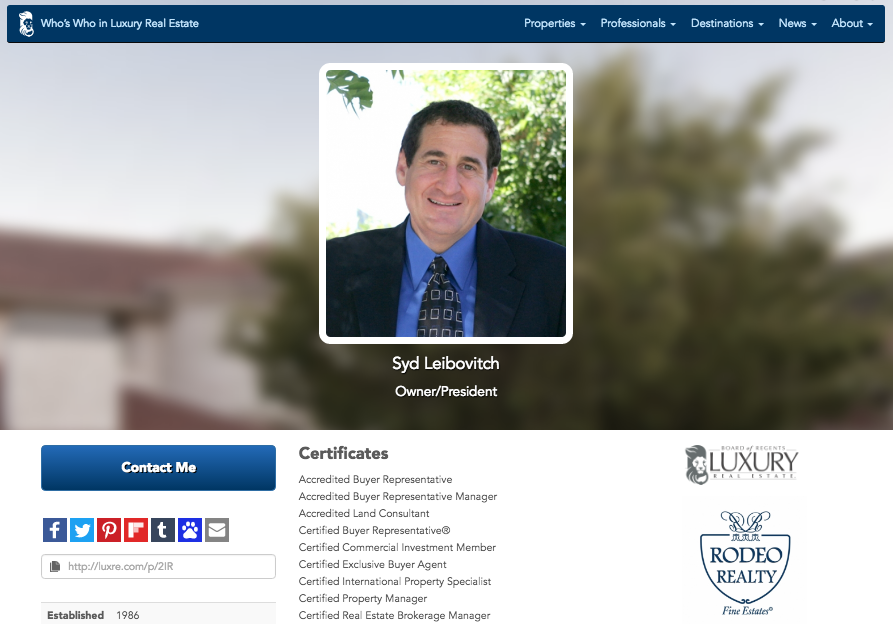 "He is a popular expert witness and reliable source consulted by the media for his expertise as a qualified leader in the real estate and mortgage industries," said the Who's Who in Luxury Real Estate brand.
The site also featured four other professionals alongside Leibovitch.
To view Leibovitch's profile, click HERE
To visit LuxuryRealEstate.com, click HERE