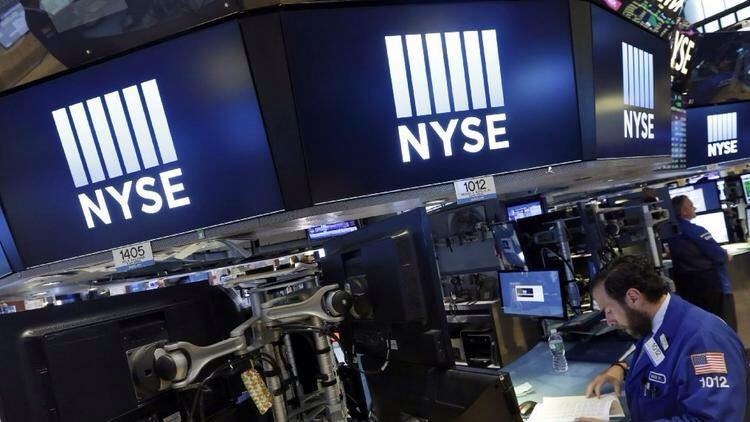 U.S. job growth slows – The Labor Department reported that employers added 160,000 net new jobs in April. This fell short of the 200,000 net new jobs analysts had expected. The unemployment rate held steady at 5%, an 8-year low. Retail sales lost 3,000 net jobs. This was especially surprising after retailers' adding 39,000 net new jobs in March, and 157,000 in the first quarter of 2016. Construction added just 1,000 net new jobs after adding 41,000 last month. Those two sectors alone account for April's decline. The report showed that wage growth is finally beginning to show signs of improvement. Average hourly wages ticked up 8 cents an hour, after increasing 6 cents an hour last month. Wages are up 2.5% for the past 12 months ending April 30, after remaining fairly stagnant since the recession.
Stocks lower this week – Stocks dropped for a third week in a row as renewed concerns of persistent weakness overseas made investors cautious. This followed a disappointing first quarter GDP report last week and some earnings reports that were not as robust as expected. Stocks also dropped Thursday when ADP, the nation's largest payroll company suggested that Friday's jobs report would be disappointing. It was, yet stocks actually recovered slightly, because investors hoped that it would give pause to the Federal Reserve to leave interest rates unchanged in June rather than raise them for only the second time since 2006. The Dow Jones Industrial Average closed the week at 17,740.63, down from 17,763.64 last week. The S&P 500 closed the week at 2,057.41, down from 2,065.30 last week. The NASDAQ closed Friday at 4,736.16 down from 4,775.36 last week.


Bond yields slightly lower again this week – The 10 year U.S. Treasury bond closed Friday yielding 1.79%, slightly down from 1.83% last week. The 30 year U.S. Treasury bond closed Friday yielding 2.62%, also slightly lower than 2.66% last week. Mortgage rates follow bond yields so we watch bonds carefully.
Mortgage rates lower this week – The Freddie Mac Primary Mortgage Survey released on May 5, 2016 showed that average mortgage rates from lenders surveyed for the most popular mortgage products were as follows: The 30-year fixed rate average was 3.61%. The 15-year fixed average rate was 2.88%. The 5/1 ARM average rate was 2.80%.