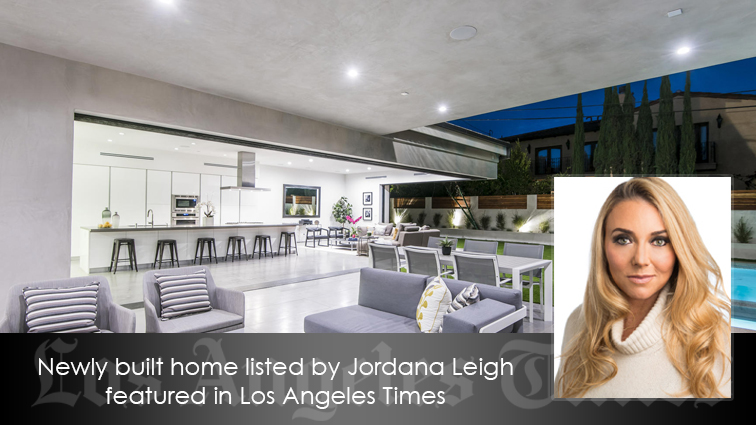 A two-story contemporary home listed by Rodeo Realty agent Jordana Leigh is being featured this week in the Los Angeles Times as the Home of the Day.
The new-construction, which is situated on a gentle knoll in Cheviot Hills, offers indoor-outdoor living and treetop views. The home features retractable glass walls that open to a landscaped yard and take full advantage of the sunny climate. With a touch of a button, the living and dining rooms instantly become part of the grounds.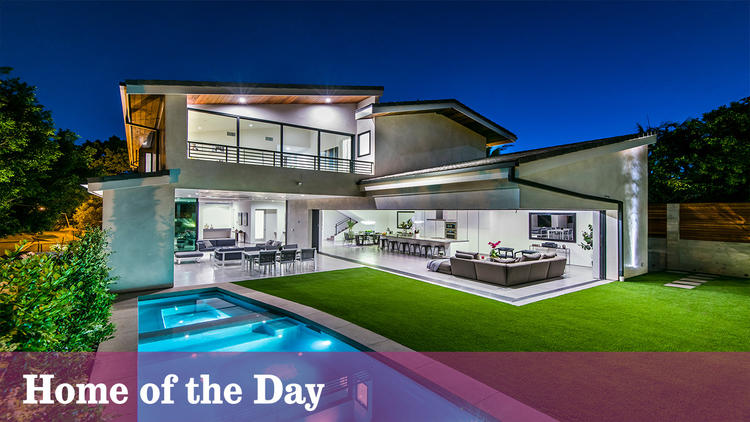 "The backside of this two-story contemporary doesn't just blend the boundaries between inside and out, it erases them," said the LA Times.
The 4,426 sq. ft. home offers five bedrooms and six bathrooms. According to the article, the 2016 home is priced at $4,549 million.
To read the LA Times feature, click HERE
[su_slider source="media: 16083,16084,16074,16075,16077,16076,16073,16072,16071,16085,16087,16088,16086″ width="1600″ height="500″ title="no"]