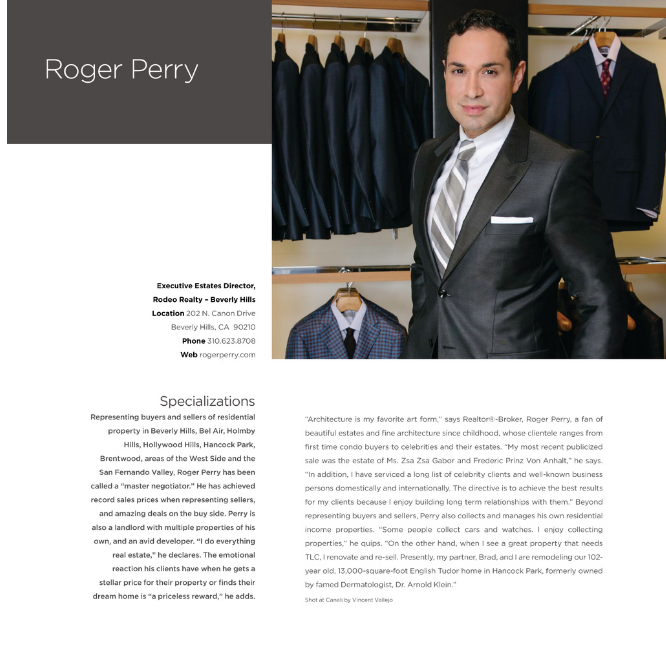 The latest issue of Modern Luxury's Angeleno is said to uncover the city's most inspiring entrepreneurs.
The June edition focuses on innovative entrepreneurs with a special section titled Power Players. From fashion to entertainment, tech, food, sports, philanthropy, retail and more, the magazine highlights power players that are making waves in their respective industries.
Featured inside the multi-page spread is Rodeo Realty's Beverly Hills agent Roger Perry. The magazine highlights Perry's specializations, which includes representing buyers and sellers of residential property in Beverly Hills, Bel Air, Holmby Hills, Hollywood Hills, Hancock Park, Brentwood, areas of the West Side and the San Fernando Valley.
"Roger has been called a "master negotiator," said Angeleno magazine.
Aside from mentioning his specializations, the magazine also interviewed the Realtor/Broker.
"Beyond representing buyers and sellers, Perry also collects and manages his own residential income properties," said Angeleno.
To view/read the feature, click HERE