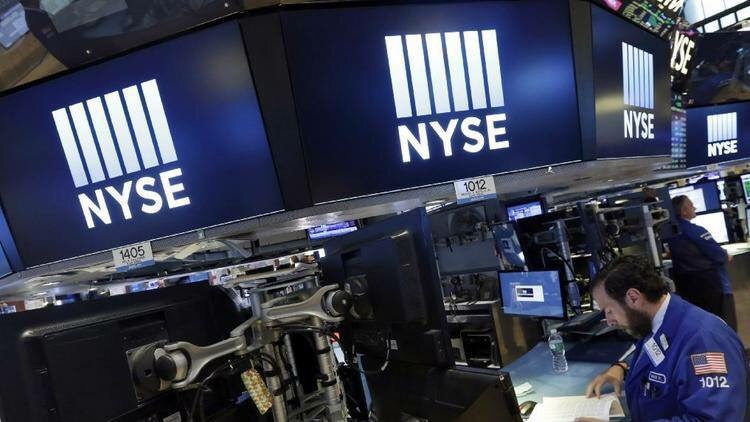 Stocks mixed for the week – While a better than expected U.S. 3rd quarter economic growth figure was released, other news dragged down stocks this week. Mixed quarterly results came in for the third quarter. While financial and health care companies reported better than expected profits, energy companies had disappointing results. Exxon took a huge write down of nearly 20% on new oil reserves based on lower oil prices. Oil dropped as well after several weeks of gains. Fears of higher interest rates weighed heavily on stocks and bonds as investors felt that the 3rd quarter economic growth, lower unemployment, and other data would cause The Federal Reserve raise its key interest rates at the December meeting. The Dow Jones Industrial Average closed the week at 18,161.19, up from 18,145.71 last Friday. The S&P 500 closed the week at 2,126.42, down from 2,141.16 last week. The NASDAQ closed the week at 5,190.10, down from last week's close of 5,257.40.
U.S. Treasury Bond yields rise on better economic news this week – The 10 year U.S. Treasury Bond yield closed the week at 1.86%, up from 1.74% last Friday. The 30-year U.S. Treasury Bond closed at 2.62%, up from 2.48% last week. Mortgage rates follow bond yields so we watch bond yields closely.
Mortgage rates just slightly lower this week – The Freddie Mac Primary Mortgage Survey released on October 27, 2016 showed that average mortgage rates from lenders surveyed for the most popular mortgage products were as follows: The 30-year fixed rate average was 3.47%. The 15-year fixed average rate was 2.78%. The 5/1 ARM average rate was 2.84%. Rates rose late in the week, so rates will definitely be higher in next week's survey.
California employers add 30,000 new jobs in September – The Employment Development Department reported that California added 30,000 net new jobs in September. The state's unemployment rate held steady at 5.5%, as more workers entered the workforce. Employers in Los Angeles County increased their payrolls by 19,400 employees. The unemployment rate in Los Angeles County actually increased slightly to 5% as more workers began the job search. Year over year the unemployment rate is down significantly from 6.2% last September. The labor force now has reached 5.2 million people which is the largest it's been in 15 years in L.A. County.
American economy grew at 2.9% annualized rate in 3rd quarter – The Commerce Department reported that the U.S. economy grew at an annualized rate of 2.9% in the 3rd quarter toping analyst's expectations of a 2.5% increase. While this was the best quarter in 2 years, it followed just a 1.1% increase for the first 2 quarters (January to June), the slowest first half since 2011.
Existing pending U.S. home sales up in September – U.S. Pending home sales were higher in September after dropping in August according to The National Association of Realtors. The pending home sale index, a forward indicator of future closed sales is based on new contract signings. The number of new contracts signed to purchase an existing home in The U.S. increased 1.5% from August's figures. It was also up 2.4% from September 2015. It has now risen on a year over year basis for 22 out of the last 25 months.
Existing home pending sales rise in California – The California Association of Realtors released their pending home sales report which showed both month over month gains, and year over year gains in the number of pending sales. Statewide pending home sales were up 5.3% in September from August's seasonally adjusted level and up 10.5% from last September. Pending home sales include new contracts signed for existing single family attached and detached homes. September's pending home sales in the Southern California region were down 4.6% from August's figures, but up 15.3% from last September.
Have a great weekend!
Syd