Rodeo Realty's Beverly Hills agent, Tam Nguyen, is featured in the Los Angeles' edition of Top Agent Magazine this month.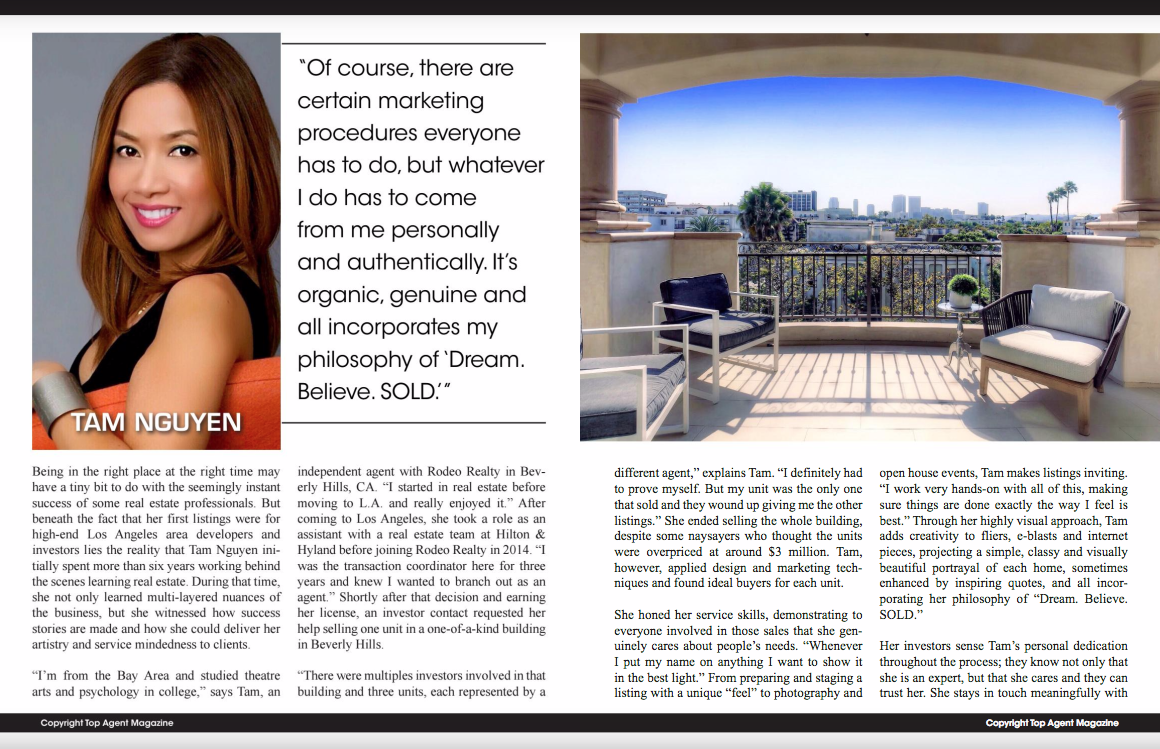 The magazine features the foremost real estate agents, mortgage professionals, and affiliates in the USA, Europe, Canada, Australia, and New Zealand. Top Agent Magazine features the top producing and most accomplished professionals in the real estate industry, offering an in-depth look at their careers and providing a blueprint for their success.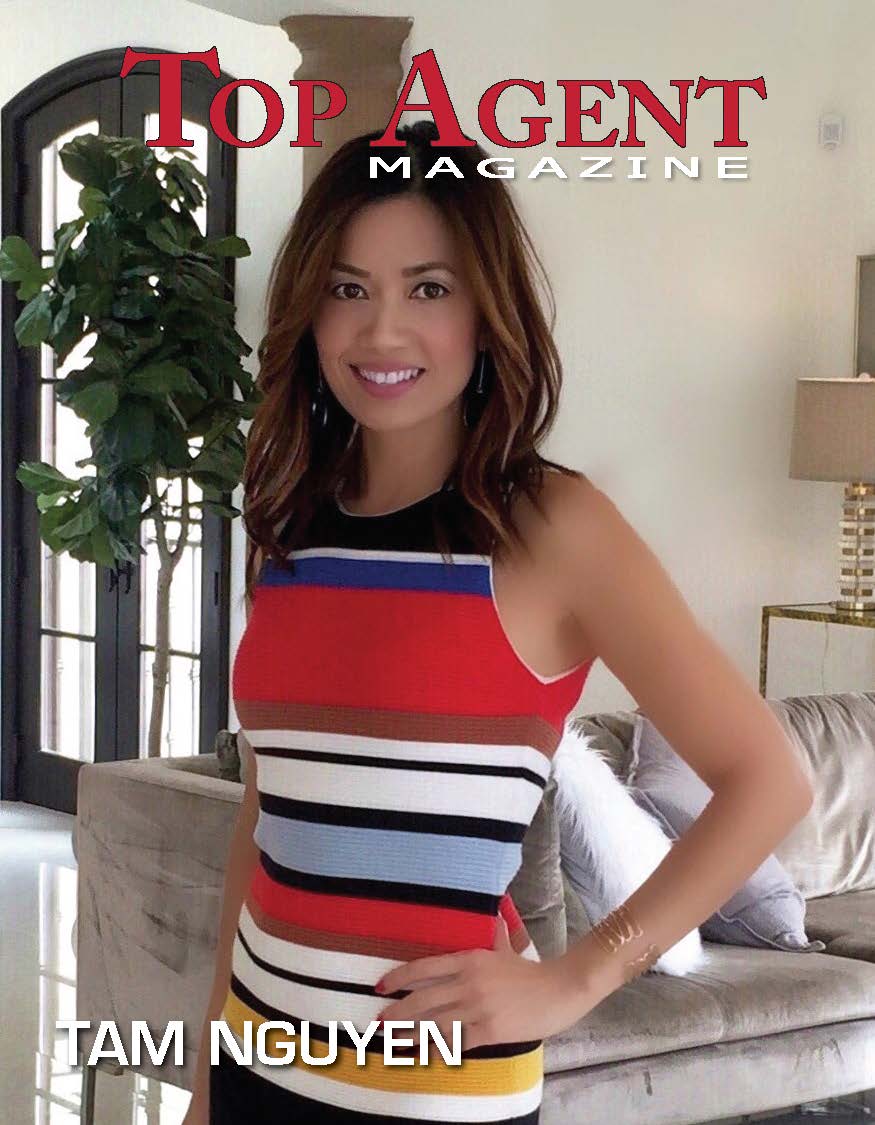 To be considered for a feature in Top Agent Magazine all professionals must go through a nomination and interview process. ALL Candidates are then evaluated based upon production, professionalism, as well as industry and community involvement.
"Tam Nguyen is a stellar example of the kind of prominent leaders of real estate we are proud to feature in Top Agent Magazine," said the company.
Aside from the six page article, Tam is also on the cover of this month's magazine.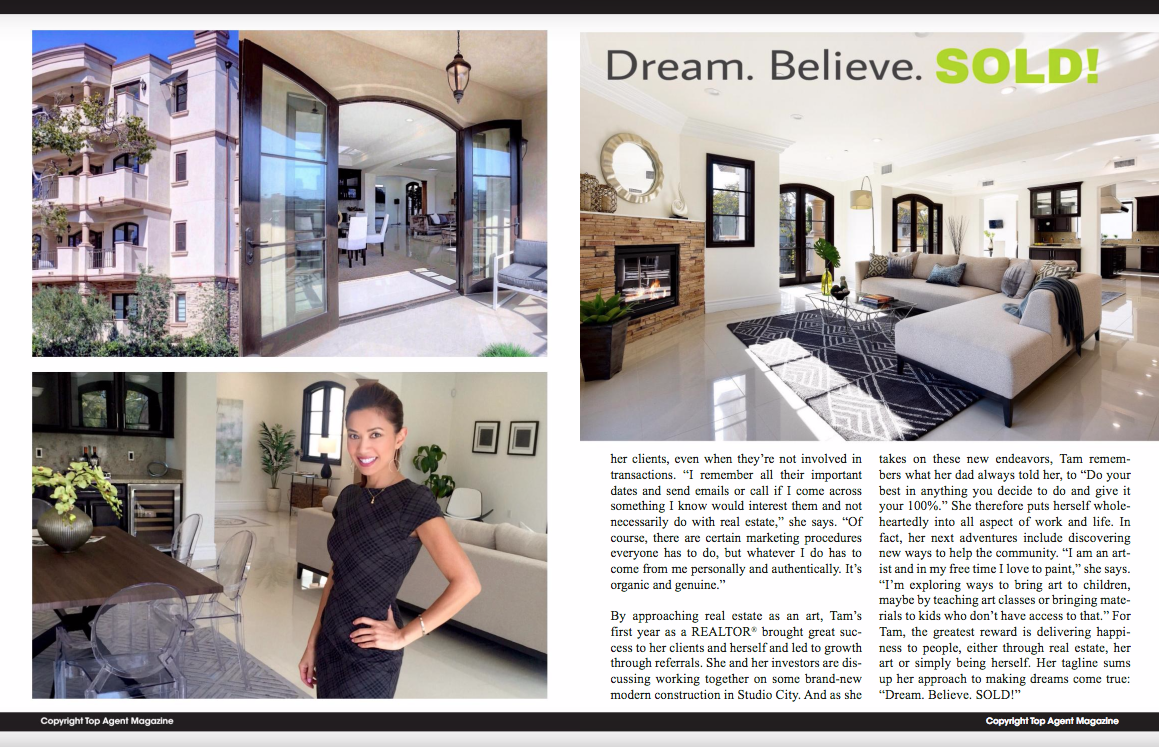 "Of course, there are certain marketing procedures everyone has to do, but whatever I do has to come from me personally and authentically" said Tam in the feature. "It's organic,  genuine and incorporate my philosophy of 'Dream, Believe, SOLD'."
To read the entire article on Tam, click HERE.