The San Fernando Valley Business Journal publishes annual 200 Most Influential Leaders in the Valley Area for 2019.

BEVERLY HILLS, Calif (August 6, 2019)- Rodeo Realty's Carol Wolfe is among those listed as the SFVBJ's Most Influential leaders. The list, compiled by the San Fernando Valley Business Journal, focuses on candidates who have served as a positive impact to the community through leadership roles. SFVBJ had this to say about it's selection of leaders for 2019:
"A core group of top performing people help to make the Valley area function as an economy and a society. And the Business Journal lists categorizes them in the annual Valley 200 special edition…The individuals represent a wide swath, from real estate developers to educators to entrepreneurs. All are leaders whose influence extends beyond their own organization…"
For Carol Wolfe, and her 45 years in the industry, the impact is evident for the SFVBJ and the community. Among the Valley's best known real estate agents, Carol is also one of the highest producing agents for Rodeo Realty with a reputation of commitment to excellence.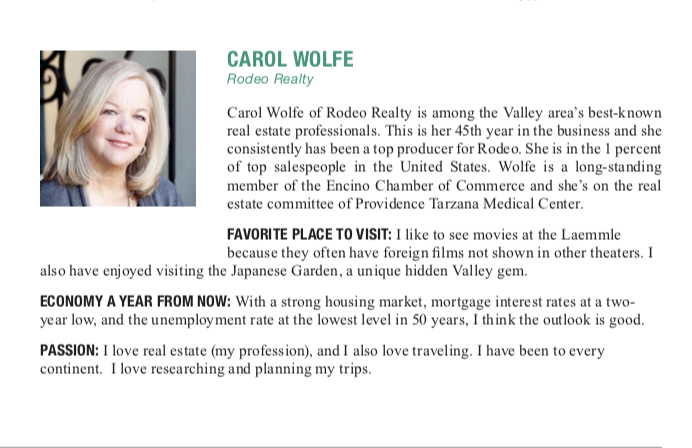 Carol has lamented herself, through years in the industry, as a trademark of incomparable service to her clients and the Valley as a whole. A long standing member of the Encino Chamber of Commerce, Carol remains a true leader of civic engagement.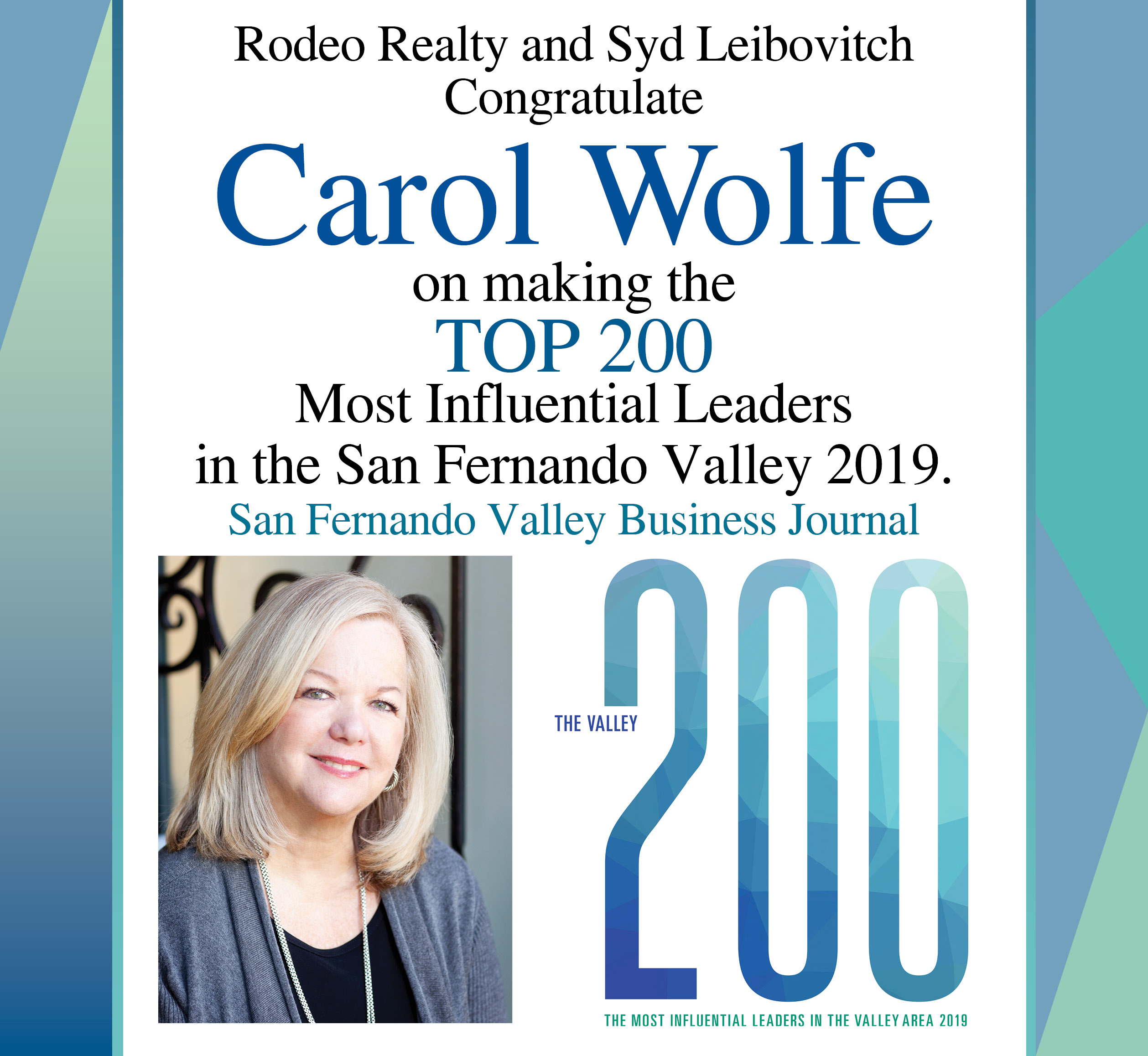 Rodeo Realty congratulates Carol Wolfe on this deserving accomplishment.