Melrose Avenue is one of L.A.'s most famous streets, featuring a medley of dining, entertainment, and shopping destinations. The street begins at Santa Monica Boulevard where the cities of West Hollywood and Beverly Hills meet. Start your day off by shopping at the world-famous boutiques, enjoy lunch at one of the numerous top-ranked eateries and end the night by laughing yourself silly at The Parlor featuring newcomers and famous comedians or enjoy the many art galleries the famous street has to offer!
Gallery 1988 (Art)
Location: 7308 Melrose Ave Los Angeles, CA 90046
Gallery 1988 has continued to host awesome exhibitions focused on pop culture after launching the "iam8bit" art shows. Since opening in 2004, the gallery has mounted solo shows by popular artists like Luke Cheuh, Joe Ledbetter and Mike Mitchell. In 2007 they opened a second location further up Melrose!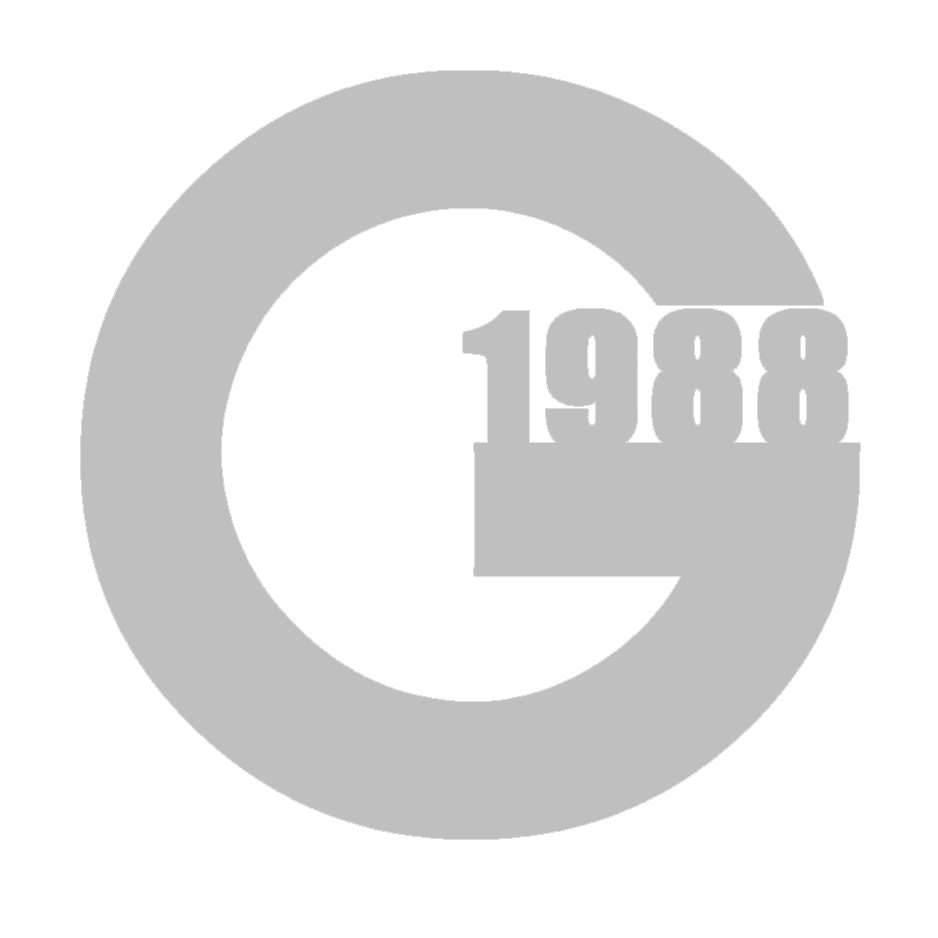 The Parlor (Comedy)
Location: 7350 Melrose Ave Los Angeles, CA 90046
Booker and producer Jay Davis knows how to put together a solid lineup, often getting his famous buddies to come down for a show but also giving chances to funny unknows on the same stage. If you stop by this upscale bar on a Monday, grab a cocktail sit back and enjoy the show!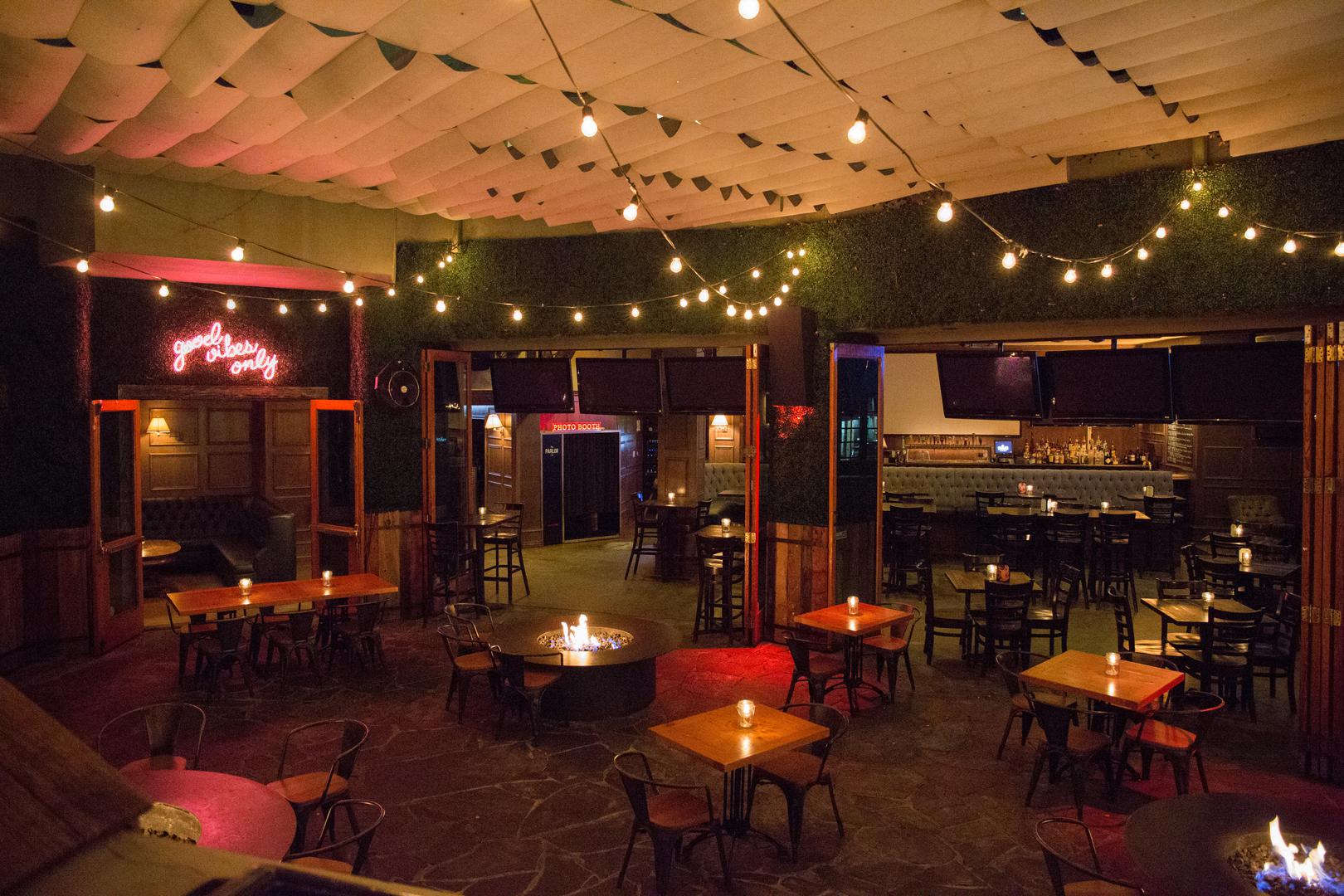 The Reformation (Shopping)
Location: 8253 Melrose Ave Los Angeles, CA 90048
Designer Yael Afalo takes diamonds in the rough and makes them shine, cutting vintage garb and surplus fabric into modern silhouettes, from cropped blouses to breezy maxi dresses and shorts.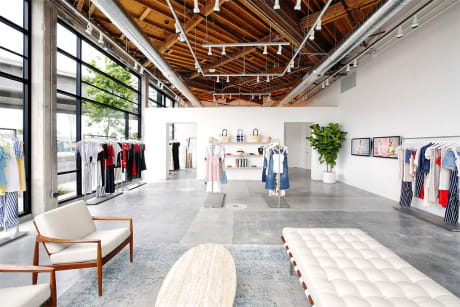 JapanLA (Shopping)
Location:  7320 ½ Melrose Ave. Los Angeles, CA 90046
The cute culture shop on Melrose specializes in Japanese crossover collections. It's a go-to destination for products from kawaii brands like tokidoki, Sanrio, San-X and Pokémon as well as occasional pop-up collections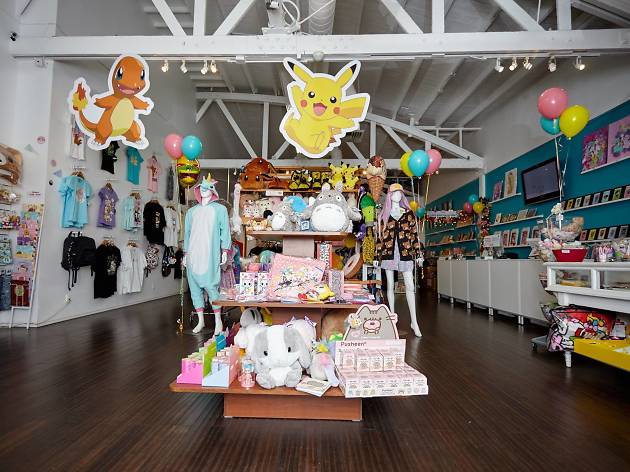 Paul Smith Los Angeles
Location: 8221 Melrose Ave. Los Angeles, CA 90046
A "so British" atmosphere is cultivated with old books, wood paneling, and antiques. But most know this outpost for its electric pink exterior, one of the hot spots for instagrammers.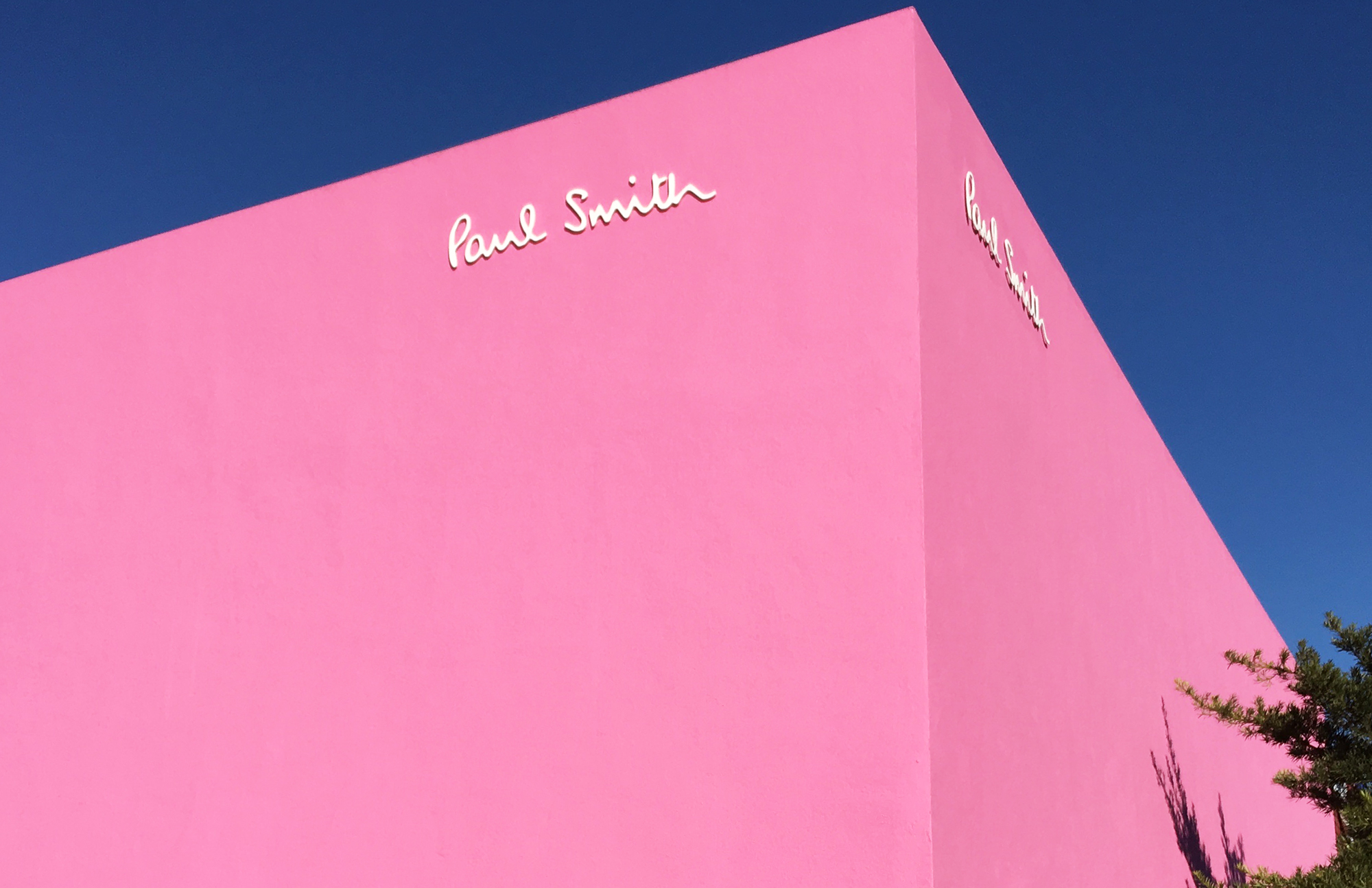 Helmut Lang
Location: 8808 Melrose Avenue. Los Angeles, CA 90069
Shop for modern pieces for men and women, mostly in black, white and cool neutral colors. The Helmut Lang was created by Austrian fashion designer Helmut Lang in 1986. The Helmut Lang brand still exists today without Lang's involvement since 2005.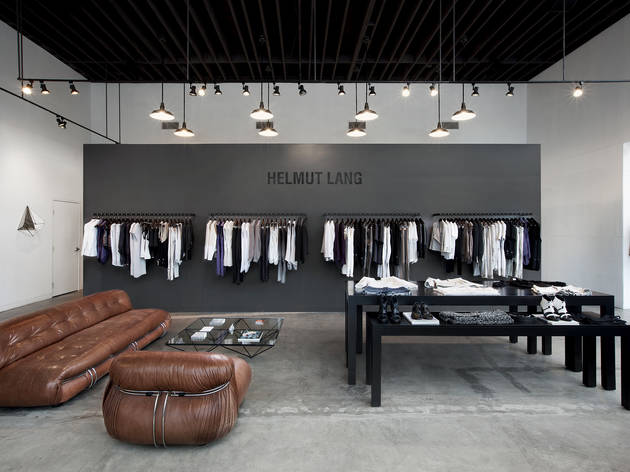 Crumbs & Whiskers
Location: 7924 Melrose Ave. Los Angeles, CA 90046
This cat-friendly coffee stop has set up the first permanent operation in the city Founder Kanchan Singh describes the D.C. based café as a place where you can grab a cup of coffee and cuddle with some cats. There is a small catch: you can't prepare food in the same place as you house animals. So, Crumbs & Whiskers sources its drinks and snacks from the nearby Open Space.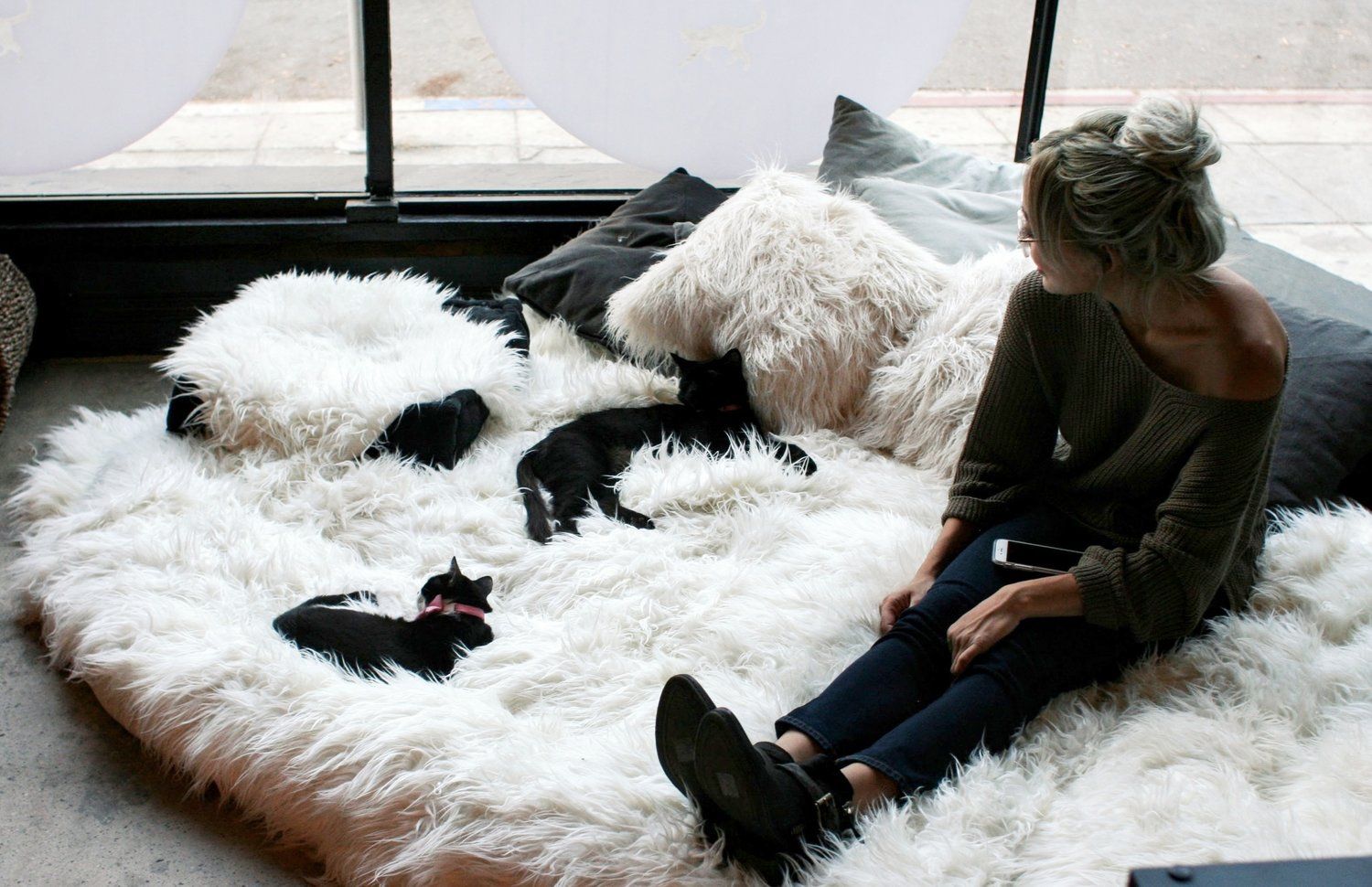 Hollywood Improv
Location: 8162 Melrose Blvd. Los Angeles, CA 90046
The flagship Improv on Melrose is one of the most legendary clubs in Los Angeles, as well as all of America. On any given night, walk in to see one of your favorite comics from TV at the bar, the acts are never a letdown! The shows are an exciting mix of independently produced, and experimental with frequent appearances by respected and well-known comedians.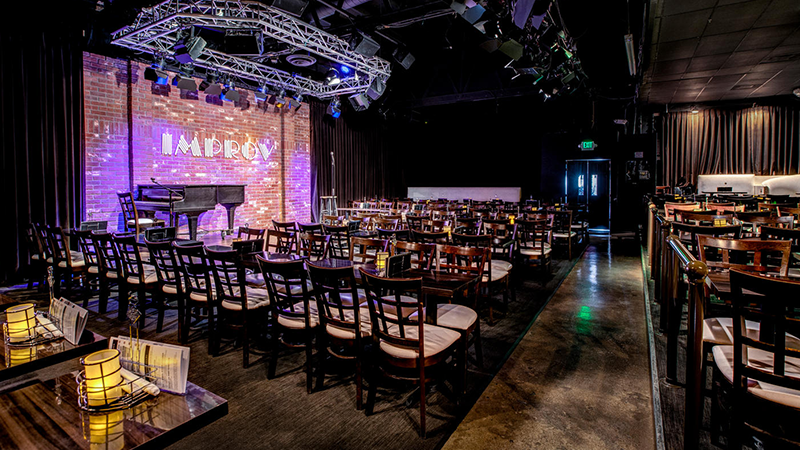 Blue Jam Café
Location: 7371 Melrose Ave. Los Angeles, CA 90046
At Blue Jam Café, your table will be worth the wait with the best eggs benedict in town and delicious mouthwatering French toast. The Melrose location as been open since 2006, its fantastic service adds a neighborhood feel to the chain.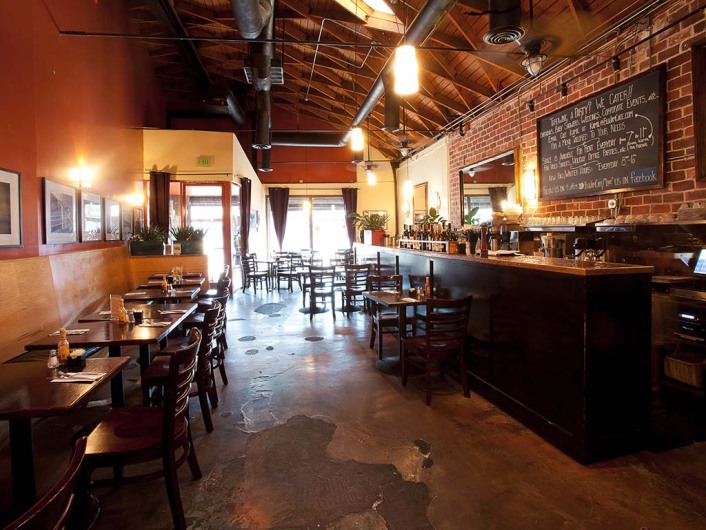 Tatsu Ramen
Location: 7111 Melrose Ave. Los Angeles, CA 90046
Tatsu Ramen brings traditional Japanese ramen to LA. Tatsu means dragon in Japanese and Ryu (the owner) being born in the Year of the Dragon, found the perfect name for his restaurant. Walking into Tatsu is like walking into the future. Rather than waiting in a long line at the counter, smart tables line the interior wall. Each customer places their order from the simple menu, which gives you an option to choose from six different ramen, 3 rice side dishes, pork bums and most recently the ramen burger!