We all know kids love games, but Halloween games? They'll love you for putting these games together for their crew! Squeeze in some fun playtime before heading out into the neighborhood to trick-or-treat. The best part? These games are easy enough to make in the comfort of your own home!
1. Eyeball Hunt:
Think along the lines of an Easter egg hunt and have the kiddos collect as many googly eyes hidden around the backyard as they can! Turn up the intensity by timing the eyeball hunt to see who can snatch the most for even more fun! Click here for the DIY instructions!
2. Pumpkin Patch Stomp
Fill orange balloons with candy, or other treats. Trick-or-treaters can then clobber the "pumpkin patch" in your backyard to claim each prize inside! Click here for the DIY instructions!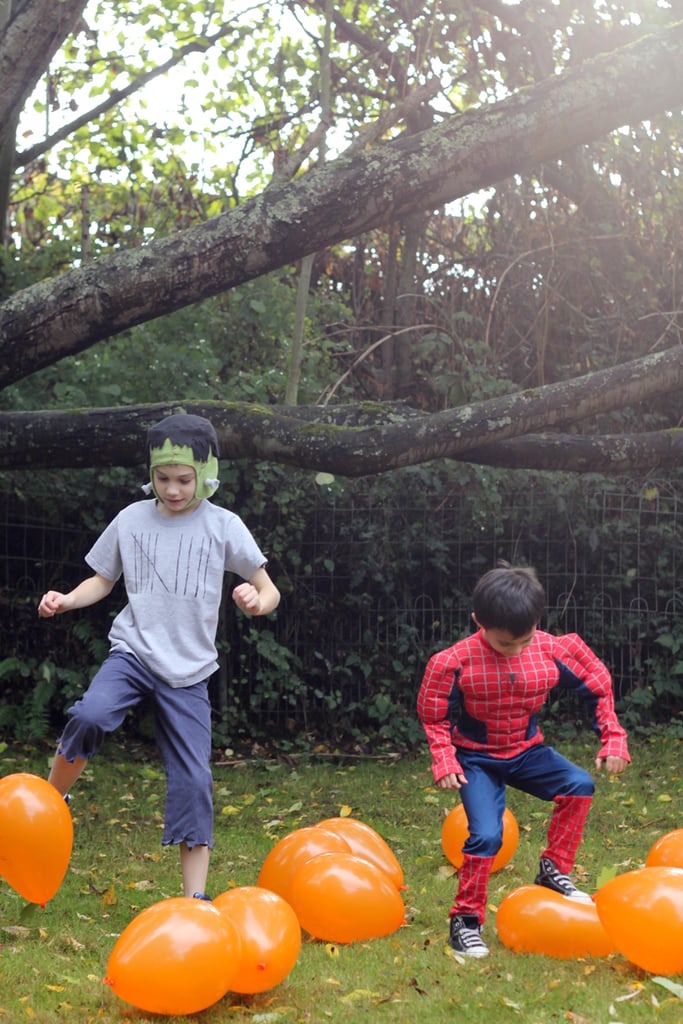 3. Skeleton Scavenger Hunt
How fun were scavenger hunts back in college? We thought it would be fun to make one for the kids for a bit of Halloween fun! Grab a few plastic skeletons from your local dollar store, snap the pieces apart and create a scavenger hunt for the kids and their friends on your street! Click here for the DIY instructions!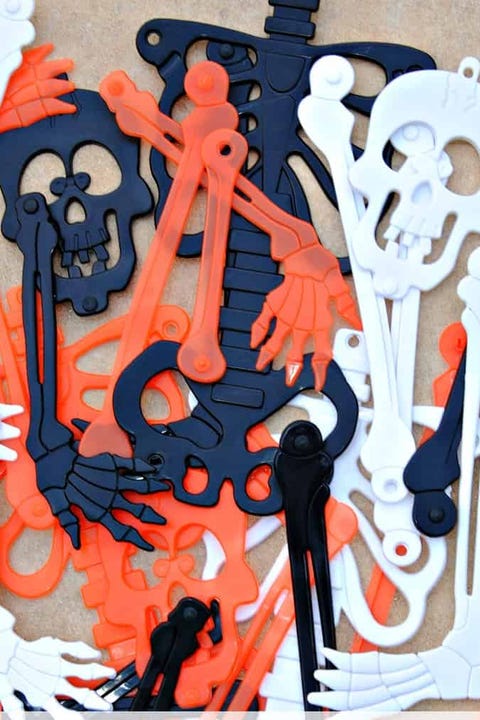 4. Jack Stack
Split the little ones into teams and have them race to complete this puzzle crafted from disposable orange cups. Click here for the instructions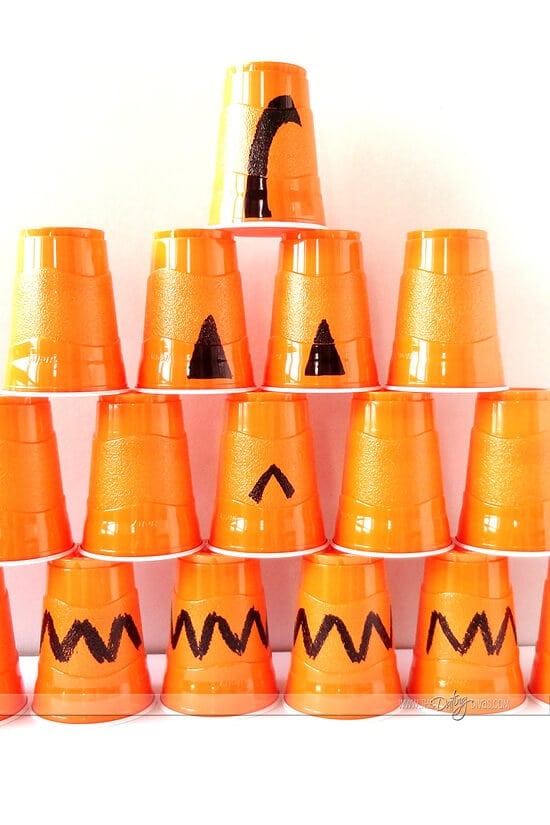 5. Autumn Tick Tack Toe
Use mini pumpkins as the pieces (one color for Xs and another for the Os) for this spirited take on the classic kid's game. Get the tutorial here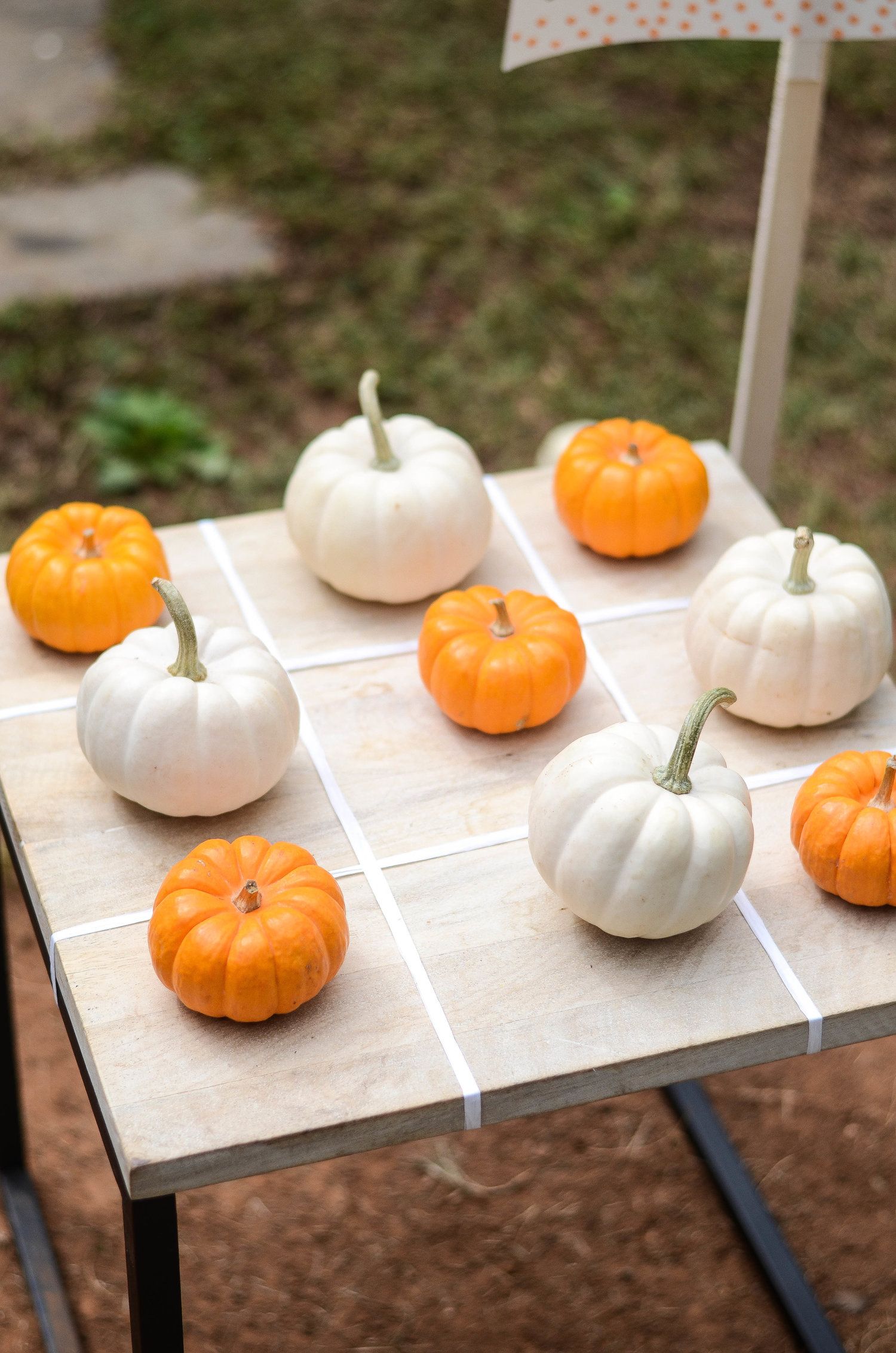 6. Feed the Monster
This one is easy to make and so much fun to play! A win-win as the monster doubles as a winning Halloween decoration. Click here to get the tutorial!
7. Poke-A-Pumpkin
Poke the pumpkin to get a special surprise! Click here for the DIY instructions!
8. Pumpkin Toss
The best part about this easy-to-assemble competition? It's edible, too! Click here for the tutorial
9. Halloween Mini Piñata
Substitute the one big Piñata for these smaller, personal ones! That way, every kid can pull their own string and collect their own candy without any fuss! Click here for DIY instructions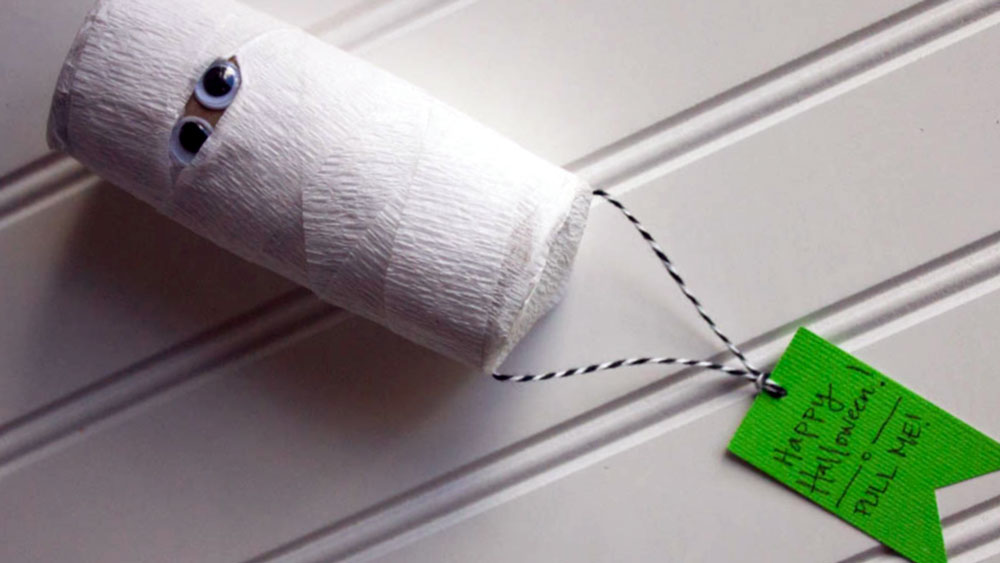 10. Ghost and Pumpkin Bowling
Sacrifice a few toilet paper rolls or white paper cups to convert into ghoulish bowling pins. Cut the stem off a pumpkin and you're all set with the perfect festive ball! Click here for the tutorial
11. Halloween Bean Bag Toss
 Source a few pieces of leftover wood to DIY this fa-boo-lous yard game, complete with pumpkin and ghost-shaped bean bags. Click here for the tutorial
12. Pumpkin Chunkin'
Rather than tossing real pumpkins, cover toilet paper rolls in orange felt for a much lighter (and cleaner) prop! Click here for the tutorial