Holidays are around the corner and it is time to enjoy some time with your family, but if you will find some time to explore Check out some current weekend events happening in t Los Angeles area.
Thursday, November 26th, 2019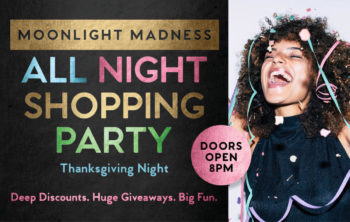 MOONLIGHT MADNESS AT cITADEL OUTLETS
Shop deals on deals at one of LA's most concentrated shopping centers. The Citadel Outlets offer over 130 different brands in their center. While pausing to rest and refuel between deals, shoppers are invited to pose for holiday photos in front of the World's Tallest Live-Cut Christmas Tree adorned with over 18,000 twinkling lights. They are also encouraged to donate a new, unwrapped toy in the toy drive bins at the Customer Service Center. You can even snap a shot of the World's Biggest Bow from the palm tree-lined Citadel Outlets Drive.
Friday, November 27th, 2019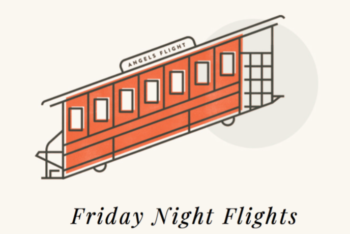 Friday Night Flights at GRAND CENTRAL MARET
Join Angels Flight Railway and select Grand Central Market vendors every Friday for a true DTLA experience with a flight of drinks or light bites and round trip ride on the historic Angels Flight. Every Friday · 12 PM – 10 PM Tickets for Friday Night Flights can be purchased on site at the following Grand Central Market business: DTLA Cheese – Golden Road Brewery – Horse Thief BBQ – The Oyster Gourmet.
Friday, November 27th, 2019

VIEWS Friday Night Swim at SkyBar In The Mondrian Hotel
Party Tonight LA is proud to present its new weekly party VIEWS: Friday night at Skybar featuring great music, an amazing crowd, & the best view of the entire city! Doors open at 9 pm & the party rages on until closing at 2 am. If you want a night out surrounded by Hollywood's most beautiful and interesting people, perhaps to run into a few well known faces, then you need to check out the SkyBar, one of LA's best celebrity bars, with all the luxury and class that the city is known for.
Saturday & Sunday, November 28/29th, 2019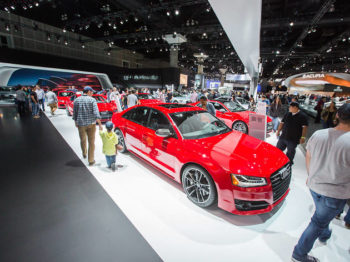 los Angeles Auto Show at Convention Center
Drift into the Convention Center for the 10-day L.A. Auto Show with cars that would even make Bond drool. If you're a car nerd, get behind the wheel to test drive one of the cherry rides, while celebrities meet and greet at the manufacturer exhibits.
Saturday & Sunday, November 28/29th, 2019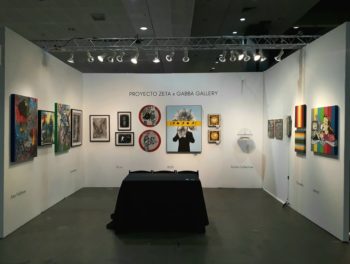 Gabba Gallery's Wishlist at Westlake
Each year, HiFi's Gabba Gallery presents a gallery show with works that are all actually affordable. Prices start at just $50—a steal for a quality piece of art—and never exceed $1,000. But you'll have to move quickly: Once a piece is bought, it's immediately removed from the wall and replaced with another. This year's show, the seventh annual one, kicks off with an opening celebration on November 16 (7–11pm) and then runs through December 21.
Saturday, November 29th, 2019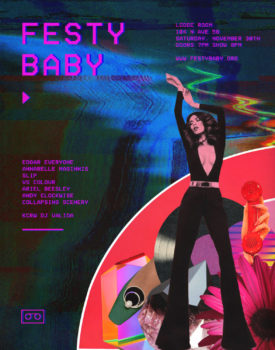 Festy Baby at lodge room
Festy Baby is back for its 3rd year in a row! An annual mini music & arts festival that supports local artists and gives back to our local community. Festy Baby was founded in 2017 by Ashley Elizabeth of Baby Collective. This year 25% of ticket proceeds will benefit Renaissance Arts Academy, a non-profit, tuition-free K-12 public school focused on the arts.
Sunday, November 30th, 2019

Hollywood Christmas Parade
Gateway is the exclusive travel planner of the Hollywood Christmas Parade, a nationally-televised event that has kicked off the holiday season for over 80 years. Each year, selected marching bands play their way up and down iconic Hollywood and Sunset Boulevards, spreading holiday cheer along with nearly 100 celebrities. The parade takes place annually the Sunday following Thanksgiving Day.
Sunday, November 30th, 2019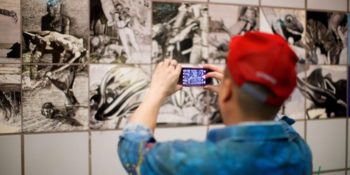 Explore Metro Art, explore Los Angeles! – Union Station
Metro Art Moves is a free series of regularly scheduled and special tours of artwork in the Metro Rail system. Regular tours are led by trained Metro Art Docent Council volunteers and provide insights into the artworks, artists and art-making processes. Special tours heighten the passenger experience in novel and engaging ways through the perspective, experience and knowledge of artists and cultural experts. Tours are free. Reservations are not required but are appreciated.
Sunday, November 30th, 2019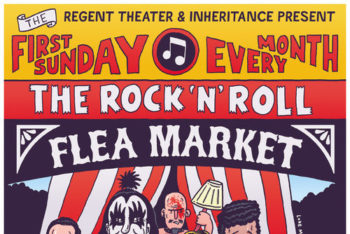 The Rock 'N' Roll Flea Market at the regent
The first Sunday of every month. $2 cover, Free if you eat at Prufrock. The RnR Flea will bring together a collection of impressive hand-picked vendors including vintage collections and antiquities dealers, vintage clothing, jewelry makers, music memorabilia, vinyl, local food vendors, food trucks, craftsmen and used musical instruments dealers.