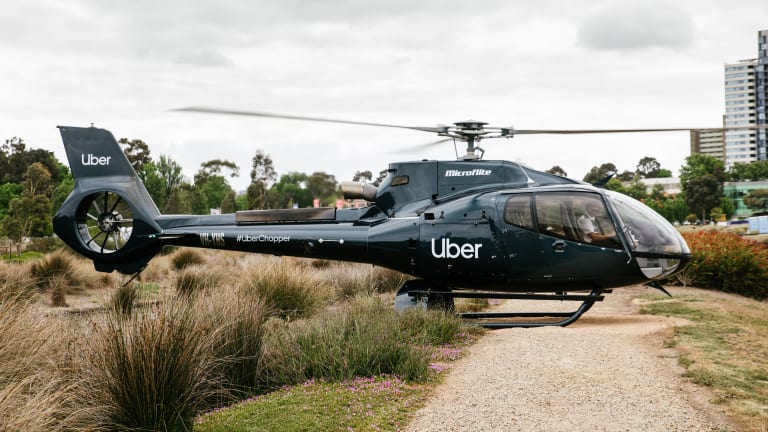 Tech News: Uber Helicopter Service
Uber, the ride-hail company, launched a premium helicopter service in New York City. This service consists of 8-minute flights to John F. Kennedy Airport and Newark Airport from Downtown Manhattan. Uber intends to expand the service to more US cities. They will eventually offer this option to daily commuters who travel between different parts of the city.
This prestigious service is a reference to the premise Uber launched with a decade ago: offer a sleek and convenient transportation option to customers with too much disposable income so they can feel like "ballers" while traveling. This time, the question is whether Uber can convince the Wall Street crowd, near the helipad, to upgrade from a car to a chopper.
The cost is approximately $205 for a one-way Uber Helicopter flight from Manhattan to the JFK airport. It takes approximately 50 minutes to complete. That includes the fact that you need to take an Uber Black Car to get to the helicopter pad which could take from 10-20 minutes based on where you are being picked up in the city.
Considering above factors, it can take about the same amount of time to order an UberX and travel to the airport. 90% of the time, that will be more cost effective than the Uber Helicopter. As Uber expands its fleet of cars to scooters, bikes and now helicopters, it wants to give users more options for getting from one place to another. It envisions replacing helicopter trips with autonomous electric flying cars to make transportation faster and (in theory) safer. Under the Uber Air division, it's working on a class of flying electric vehicles that can take off and land vertically. The company is expected to launch its first set of electric aircraft in Dallas, Los Angeles and Melbourne, Australia, in 2023.
Uber helicopters probably won't help to reduce the traffic in big cities like LA or New York. However, they do add an interesting way of travel for people who are looking for a more sophisticated experience. The real highlight of the Uber Helicopter trip is the view of New York from above the city. There's nothing more astounding than amazing view of your city!