Considering we live next to the Pacific Ocean, it's no surprise there are almost as many seafood choices in Los Angeles as there are fish in the ocean. From nautical-themed eateries that would do any buccaneer proud to fine dining establishments to a bounty of sushi bars, here are our picks for the top seafood restaurants you should check out. With this selection, you should have no problem finding the catch-of-the-day you desire.
Broad Street Oyster Company
23359 CA-1 Freeway #3874A, Malibu, CA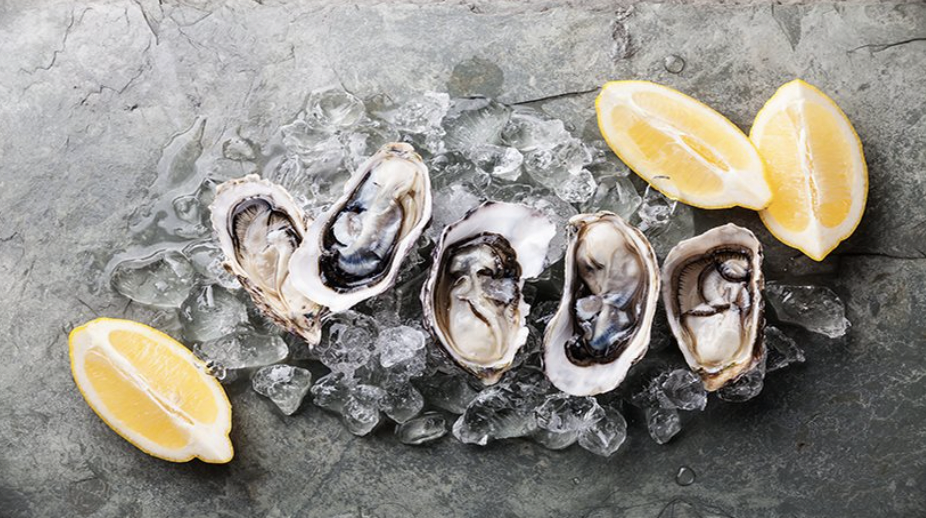 After years popping up in different locations, this L.A. favorite has settled into permanent Malibu digs. The lobster rolls, crammed with meat, are the signature dish, but you can't go wrong with anything on the menu, whether it's one of the seafood towers (the "Standard" consists of a dozen oysters, chilled shrimp and live sea urchin) or such non-seafood options as the beach burger, boasting two patties of organic Niman Ranch beef.
Fishing with Dynamite
1148 Manhattan Avenue, Manhattan Beach, CA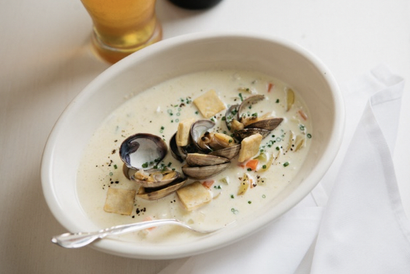 What this Manhattan Beach eatery lacks in size it makes up for in taste and style. Choose one of their "old school" dishes (New England clam chowder, black sea bass or battered cod, among them) or go "new school" (grilled octopus, Pacific rockfish ceviche or seared diver scallops, to name a few). For dessert, the key lime pie is a must.
Angler
8500 Beverly Boulevard, Suite 117, Los Angeles, CA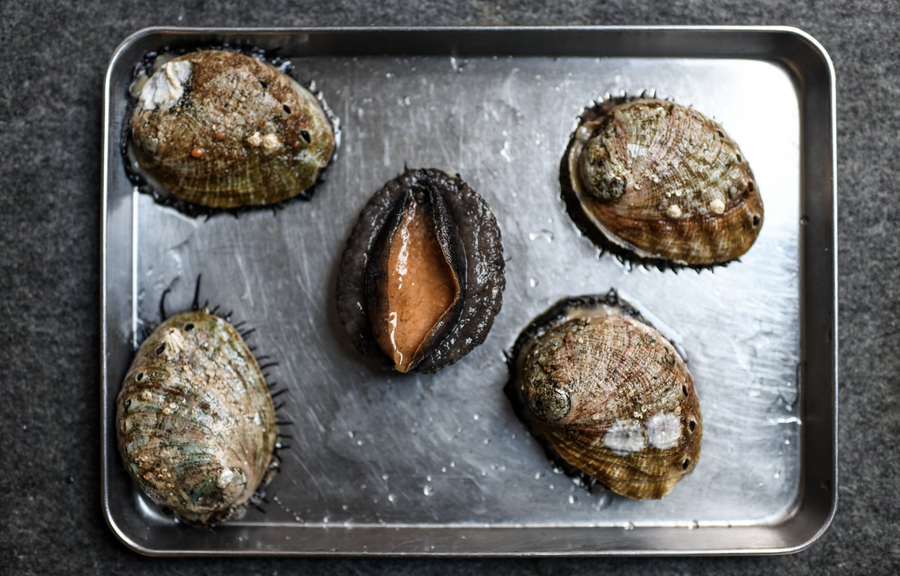 This restaurant prides itself on sourcing seafood from local waters, then cooking its dishes slowly in an open wood fire, per chef Joshua Skenes. From their raw bar, you can choose the big eye tuna, served with grilled tomato jelly, or the Pacific ruby fish with salted plum. Menu items fresh from the fireplace include a grilled red rockfish and a whole smoked trout, but the poached marbled flounder is not to be missed.
Son of a Gun
8370 W 3rd Street, Los Angeles, CA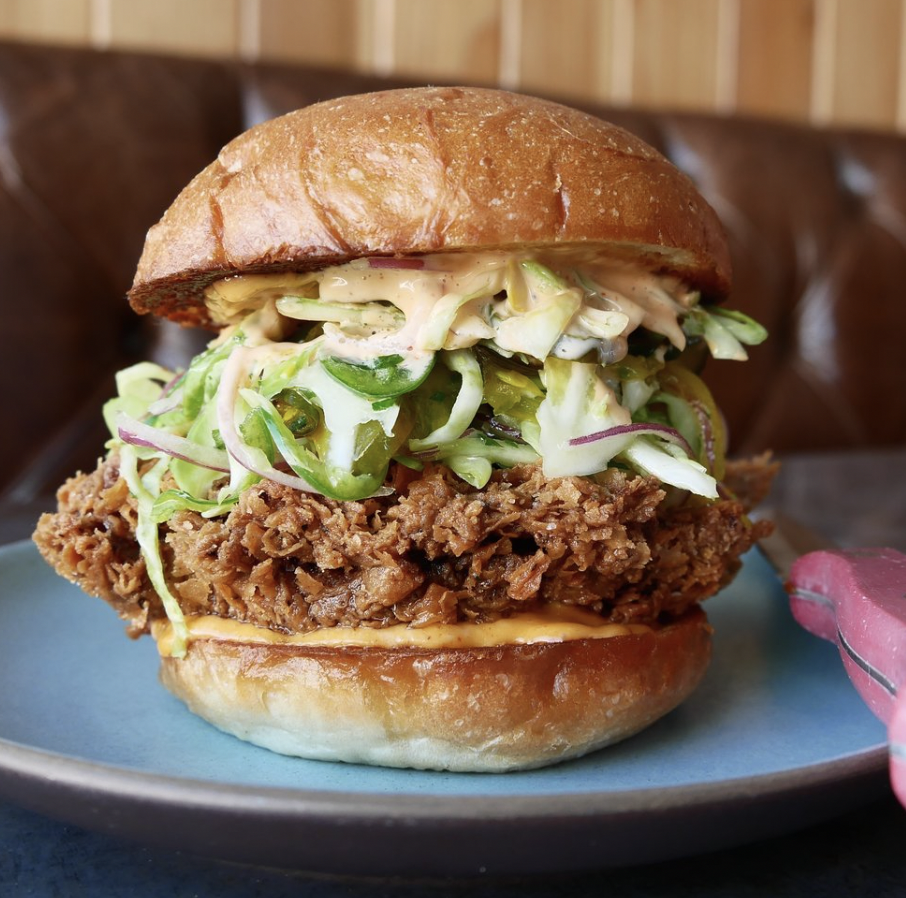 Drop into this eatery, located not far from the Beverly Center, for chilled or grilled peel-and-eat shrimp, linguine and clams, or the lobster BLT. For lunch, try the smoked Mahi dip with celery, radish, and crackers, the fish and chips with malt vinegar aioli, or the well-regarded shrimp toast.
L&E Oyster Bar
1637 Silver Lake Boulevard, Los Angeles, CA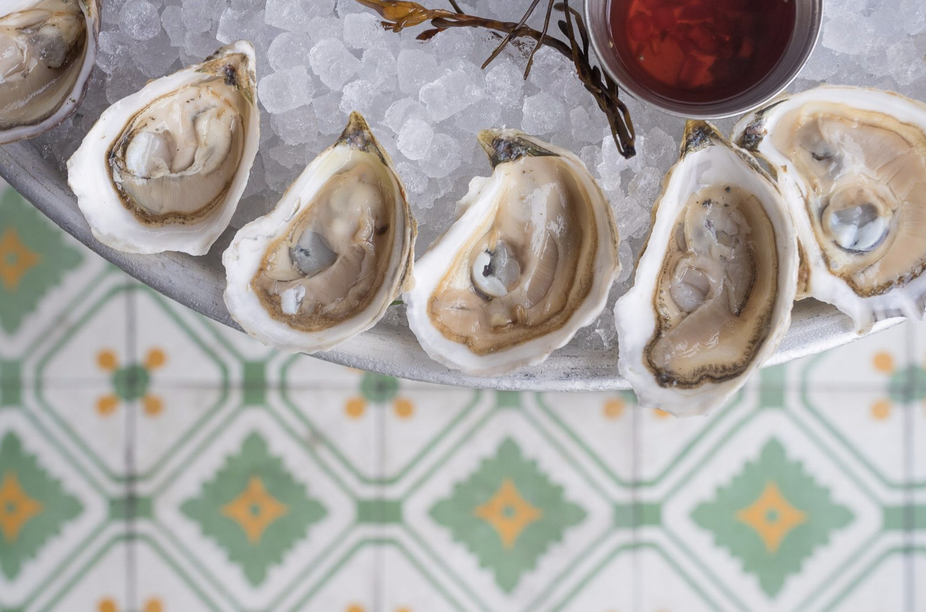 You come here, naturally, for the oysters. And for romance, you can't do much better than this cozy Silver Lake location – there's a casual lounge upstairs while the restaurant is downstairs. But even if you're not in the mood for oysters, the mussels on chorizo toast is a delicious alternative, as is the fried oyster po'boy. Want to skip the seafood altogether? They have a cheeseburger, with remoulade, onion jam, and bacon.
C.O.D. Restaurant
8408 W. Third Street, Los Angeles, CA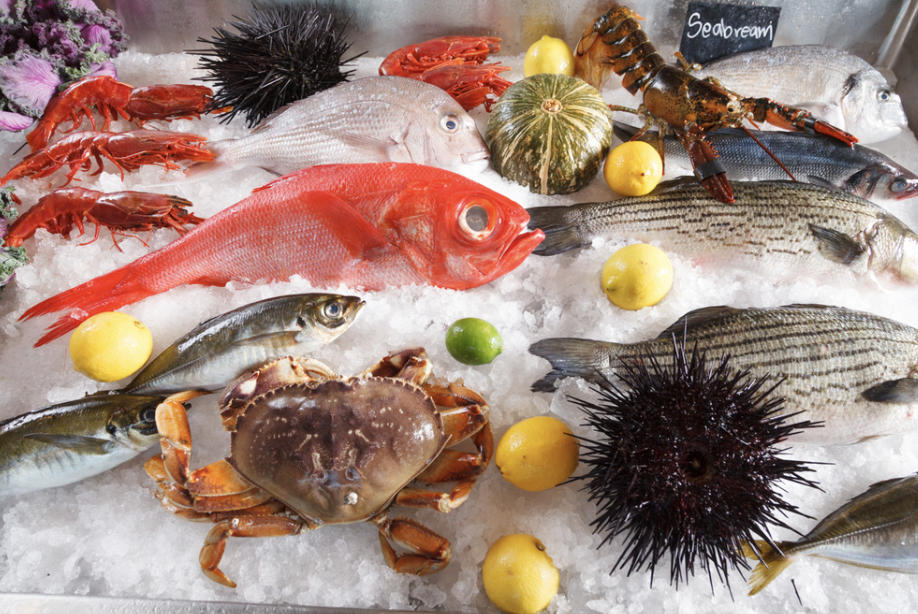 If you were wondering, C.O.D stands for "Catch of the Day." Owner and executive chef Marcus Kwan's own upbringing in a Cantonese village informs his vision: marrying the culture of China's fishing villages with California coastal cuisine. After a crab salad or the clam chowder, move onto the Halibut Carpaccio, the Truffle Uni Pasta with green nori linguini, or the Grilled Octopus Plate with bacon, scallion, and lemon zest. For dessert, you can't miss the creme brulee.