Not so long ago, the thinking was: Los Angeles and the Valley do barbeque like Texas does kale smoothies. But lately SoCal has smoked out praise from the unlikeliest places, including the Lone Star state, that spiritual home of the sauce-slathered, all-American cook-out. With that in mind, here are our local picks if you're hankering for some brisket, pulled pork or short ribs.
Conejo Valley

Thousand Oaks Meat Locker
2684 Thousand Oaks Boulevard, Thousand Oaks
You can't talk about barbeque in the Los Angeles area without mentioning the Thousand Oaks Meat Locker, established in 1957. Back then, it was a custom butcher shop. Nowadays, the menu has items with names that sound from a bygone era. The Manly Man Combination, for example, and the Manly Man a la Carte. If you're coming with (a lot of) hungry friends, there is the Round-Up, as well, which feeds more than 20 and consists of five pounds of tri-top, 10 chicken breasts, 10 chicken hinds, plus your choice of two sides.

Tavern 101 Grill & Tap House
28434 Roadside Drive, Agoura Hills
Located in Agoura Hills, this bar and eatery prides itself on American food and smoked barbeque. Menu items include a variety of sandwiches (even a veggie), burgers (including a turkey and chili cheeseburger) and steaks. Still, the emphasis is on the smoked flavors of their signature pulled pork, prime rib, Angus tri-tip and barbeque pulled chicken.

Lucille's Smokehouse Bar-B-Que
The Village at Westfield Topanga, 6220 North Topanga Canyon Blvd. Building E, Suite 1480, Woodland Hills
The baby back ribs are the specialty at this family restaurant and bar, but the menu also includes a build-your-own-combo. Choice of hickory-smoked meats includes half-rack of baby back ribs, half-rack of St. Louis ribs, beef ribs, brisket burnt ends, sliced brisket, smoked turkey, barbeque chicken, pulled pork, tri tip, rib tips, spicy sausage link, and bacon and cheddar.
San Fernando Valley
Dr. Hogly Wogly's Tyler Texas BBQ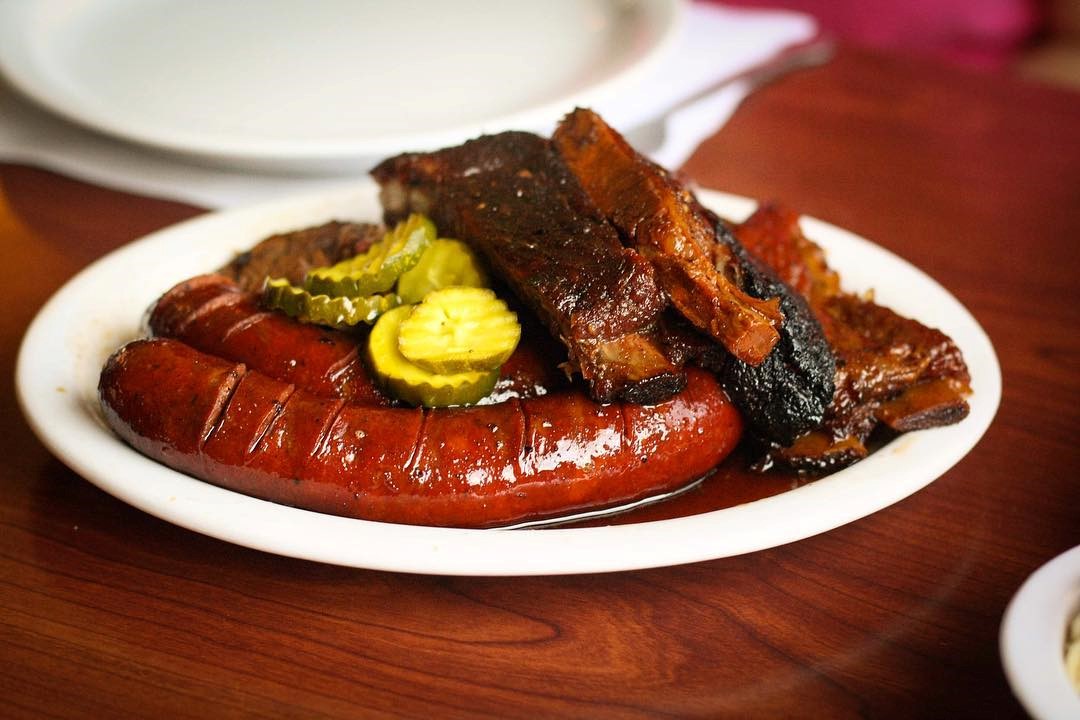 8136 Sepulveda Boulevard, Van Nuys
A longtime staple of the greater Valley barbeque scene dating back to 1969, Dr. Hogly Wogly offers a menu of ribs, links, chicken and brisket, with all the Texas-style trappings. The secret to the "fall off the bone" barbeque? According to the doctor, it's the secret house-made marinade.

Gyu-Kaku Japanese BBQ
116 S San Fernando Boulevard, Burbank
Just because it's barbeque doesn't mean it has to be American. Or that it can't come with sake. Gyu-Kaku specializes in authentic Japanese Yakiniku in which customers share meats over a flaming grill. Their menu includes harami skirt steak in miso marinade and certified Angus kalbi short rib in tare soy marinade. Gyu-Kaku, by the way, translates to "horn of the bull."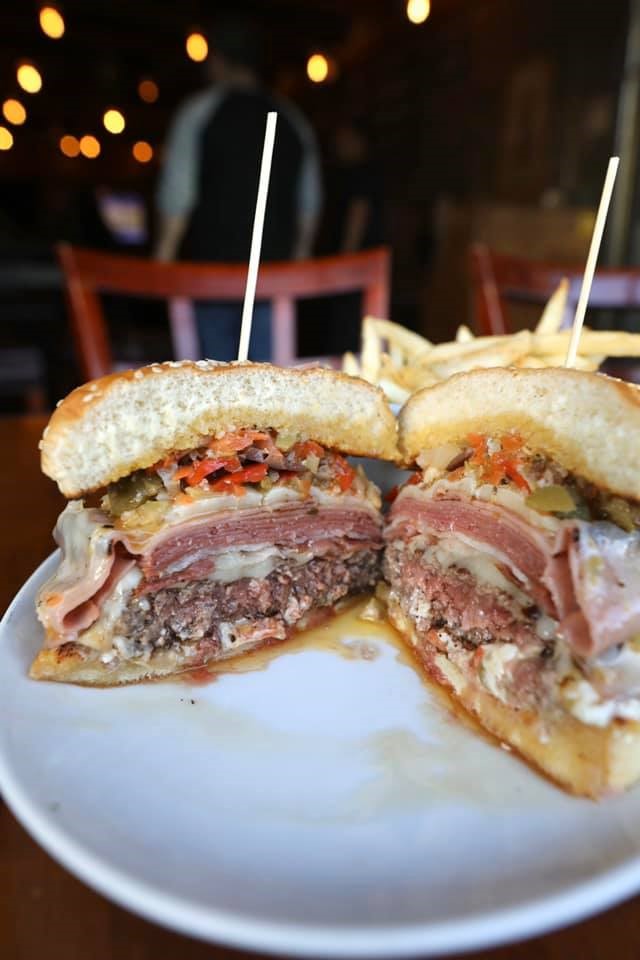 Boneyard Bistro
13539 Ventura Boulevard, Sherman Oaks
The meats here are prepared Santa Maria-style, meaning grilled over coals of native coast live oak, also called red wood. While any of the barbeque options should satisfy the heartiest, hungriest BBQ lover, the Bistro also offers plenty of other food options, including some vegan dishes. And we'd be remiss if we didn't mention their wide range of craft beer.
Santa Clarita

Smokehouse on Main
24255 Main Street, Santa Clarita
This Santa Clarita restaurant promises a "gourmet twist" on traditional barbeque offerings: Southern-style spices, southern sides, slow-smoked meats and 30 craft beer on tap. But if you're in the mood for a burger, try the Wall (a single grind brisket patty, pepper jack cheese, sautéed mushrooms, onions, tomatoes, bell peppers, Ortega chili) or the Colossal (two single grind brisket patties, onion jam, spring mix lettuce, Applewood smoked bacon, avocado, sharp cheddar, five cheese blend sauce, all topped off with a fried egg).

Rattler's Bar B Que
26495 Golden Valley Road, Santa Clarita
For casual diners and families in Santa Clarita, Rattler's Bar B Que mesquite barbeque is part of the local dining lexicon. They cook their meats for as much as 24 hours before introducing their signature sauce over a live mesquite fire. For those looking for more than barbeque, Rattler's offers salads as well as such non-BBQ sandwiches as the Santa Fe chicken and the French dip.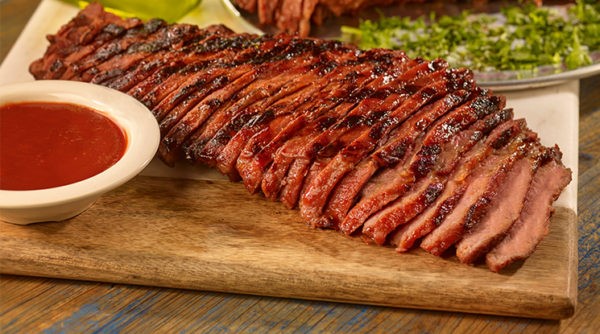 Stonefire Grill
23300 Cinema Drive, Santa Clarita
With a focus on freshly and simply prepared meals, the grilled menu at this casual dining restaurant includes boneless chicken, baby back ribs and tri tip, all served with your choice of mesquite barbeque, lemon garlic or pepper garlic, and all topped with Gorgonzola butter.