There's more to Paso Robles than what you can bottle. Yes, the Central California Coast, immortalized by the movie Sideways, will probably always be associated with adventures and misadventures in wine-tasting. And indeed, Paso Robles, located about 170 miles north of Los Angeles, boasts more than 300 wineries, so it's not like the grapes are going anywhere. But from boutique shopping to olive oil tasting tours to ziplining over vineyards, there is so much more to do there than simply sample Pinot (but never, as Paul Giamatti insisted, Merlot). Here's a taste.
Morning
Olive Oil Tasting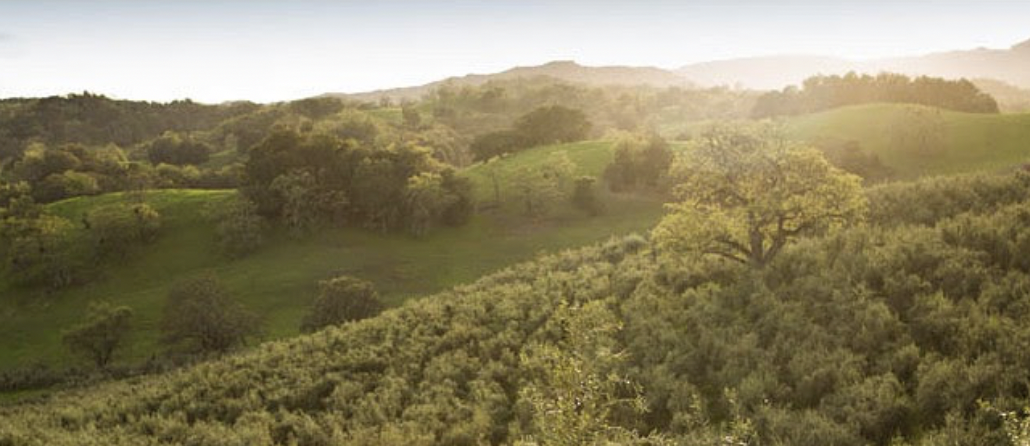 There's more to sample in Paso Robles than red or white. Thanks to the climate and fertile soil, the olive oil produced here is, quite correctly, called "liquid gold." Along with more than a taste, you can also go sight-seeing through one of the abundant orchards and discover more about the process called "farm-to-press olive oil." One such ranch is Pasolivo, which has been welcoming guests to their orchards and olive oil tasting room for more than a decade. All this, and you don't even have to wait for a socially acceptable hour of the day to start.
Shopping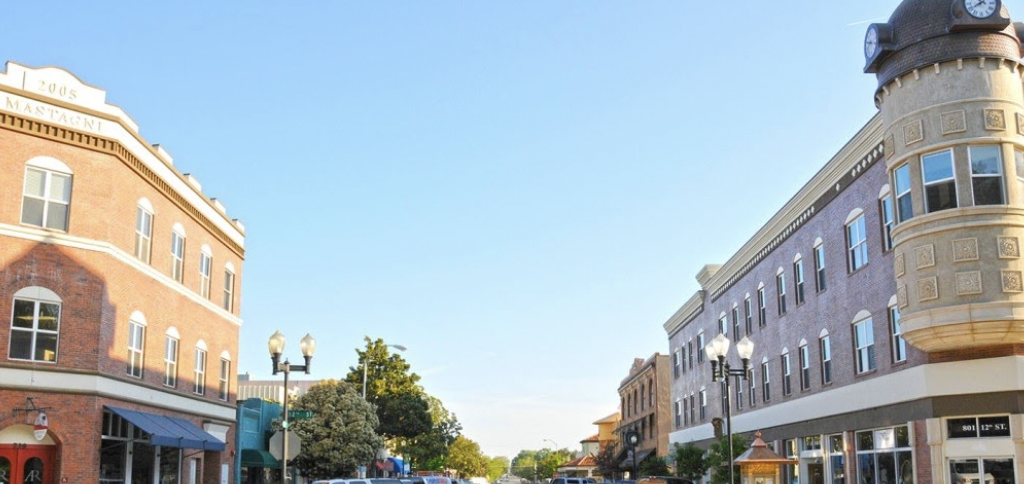 Once you're done with the olive oil tasting tours, head downtown to bask in the temperate Central California climate and browse around what has become one of the hippest places to shop in San Luis Obispo County. In addition to artisan shops, upscale clothing boutiques, gourmet food and wine markets, you'll find ample free parking, restrooms, a park to relax in and other new amenities that make Paso Robles such an attractive destination.
Estrella Warbirds Museum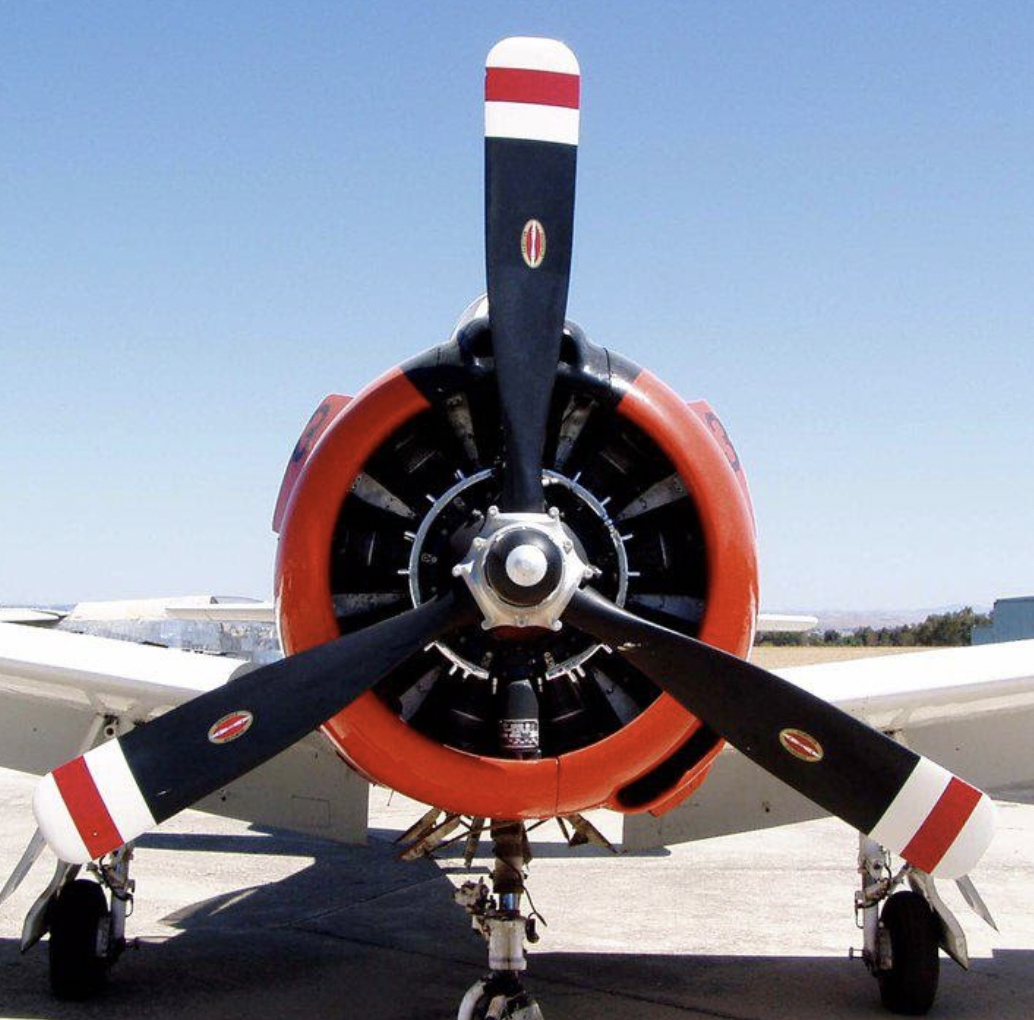 Olive oil tasting rooms and boutique shops may not conjure images of military aircraft, but Paso Robles is also home to the Estrella Warbirds Museum, founded more than 25 years ago and now one of the fastest-growing non-profit museums on the west coast. Situated on more than 13 acres of land on the Paso Robles Municipal Airport grounds, the museum is dedicated to the preservation of military aircraft, vehicles and other memorabilia. In addition to offering group tours, the museum also gives visitors the chance to hop in a flight simulator (all day Fridays and Saturdays and by appointment on Thursdays and Sundays).
Hearst Castle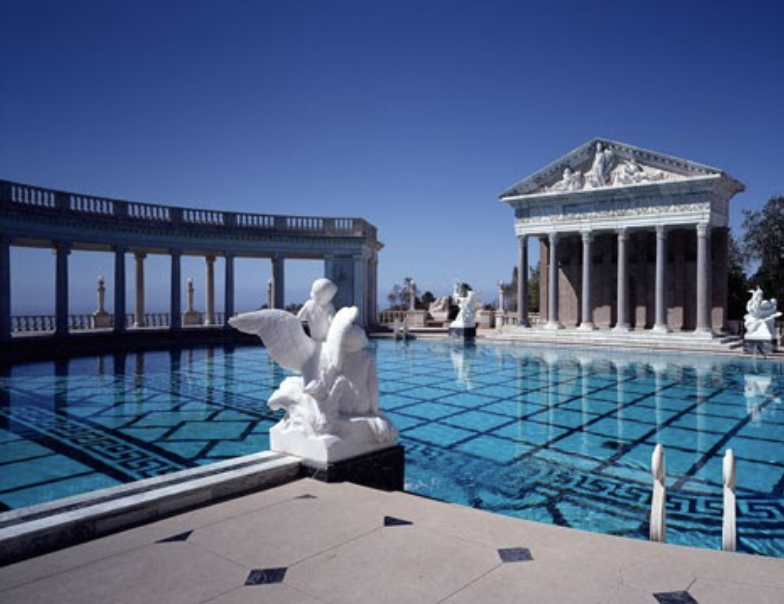 Roughly an hour's drive from Paso Robles, Hearst Castle is one of Central California's most iconic destinations. Located near San Simeon, at the northern end of San Luis Obispo County, the landmark was built between 1919 and 1947 by tycoon William Randolph Hearst and his architect Julia Morgan. Resting five miles inland atop Santa Lucia Range and boasting uninterrupted views of the Pacific Ocean, the historical site offers an extensive tour to visitors. For a longer stay, including wine tasting and lunch in the seaside village of Cambria, check out the Original Hearst Castle & Paso Robles Wine Country Tour from San Luis Obispo.
Afternoon
Golf

Less than an hour's drive from Hearst Castle and located at the highest point in Paso Robles, Hunter Ranch Golf Course offers breathtaking views of some of San Luis Obispo County's finest vineyards and wooded hills. Rated four and a half stars out of five by Golf Digest, the course features a restaurant with indoor and al fresco dining that overlooks the course. But if you want to try your swing somewhere else, Paso Robles is home to another 10 courses within a 30-minute drive, including the Paso Robles Golf Club.
Wine tour on horseback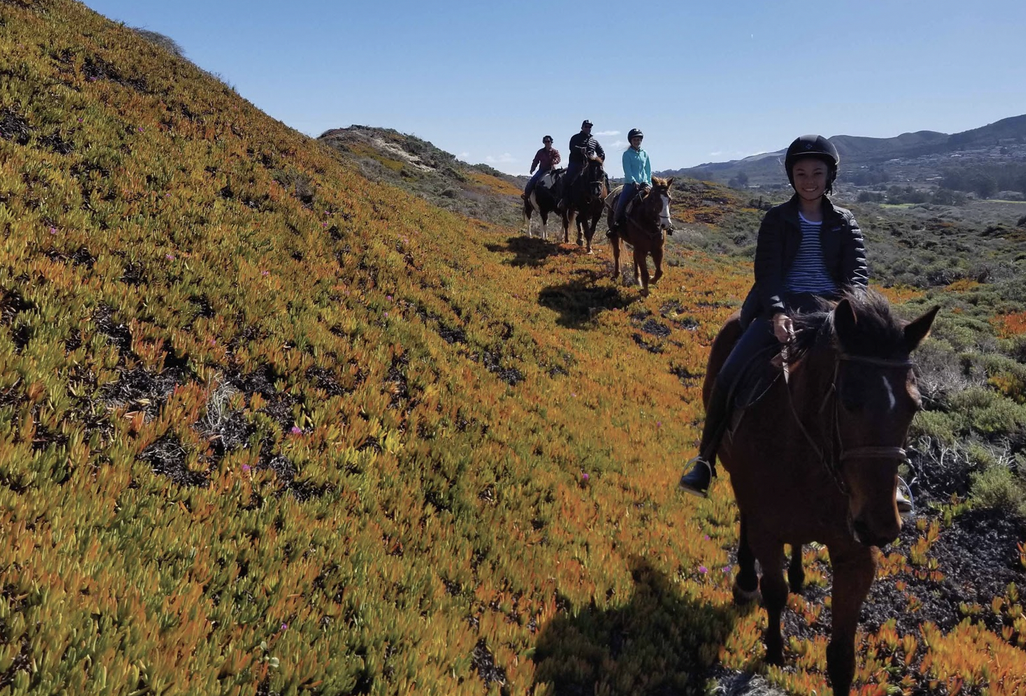 If you're looking to explore the rolling countrysides of Central California, what better way to do it than on horseback? Central Coast Trail rides offer such recreational activities as driving on a stagecoach to riding the trail to cattle drives. Or you can simply ride through the Paso Robles hills on a wine tasting sojourn. In fact, whether you want to tour a winery or distillery, or get there on horseback or on a bicycle, there's a tour company and guide in Paso Robles for you.
Hike, zip, kayak or fly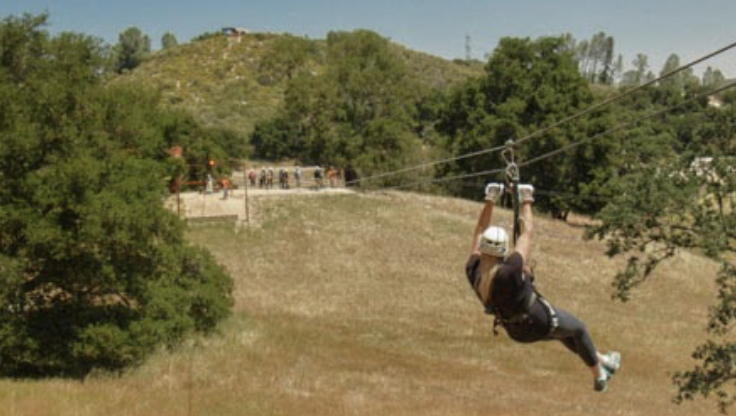 If touring on horseback sounds tame, how about from a zipline? Hailed as a Sunset Travel Award finalist and a five-star-rated experience by TripAdvisor, Margarita Adventures offers the chance to take flight over Santa Margarita. For something decidedly less pulse-pounding, you can enjoy some quiet back-to-nature time on a kayak on Santa Margarita Lake. Or if you'd rather stay on land, there are trails for everyone from the novice to hard-core hiker to appreciate. Lastly, and if you can afford it, consider a tour of the area in a helicopter with Paso Air Tours.
Go for a dip in natural hot springs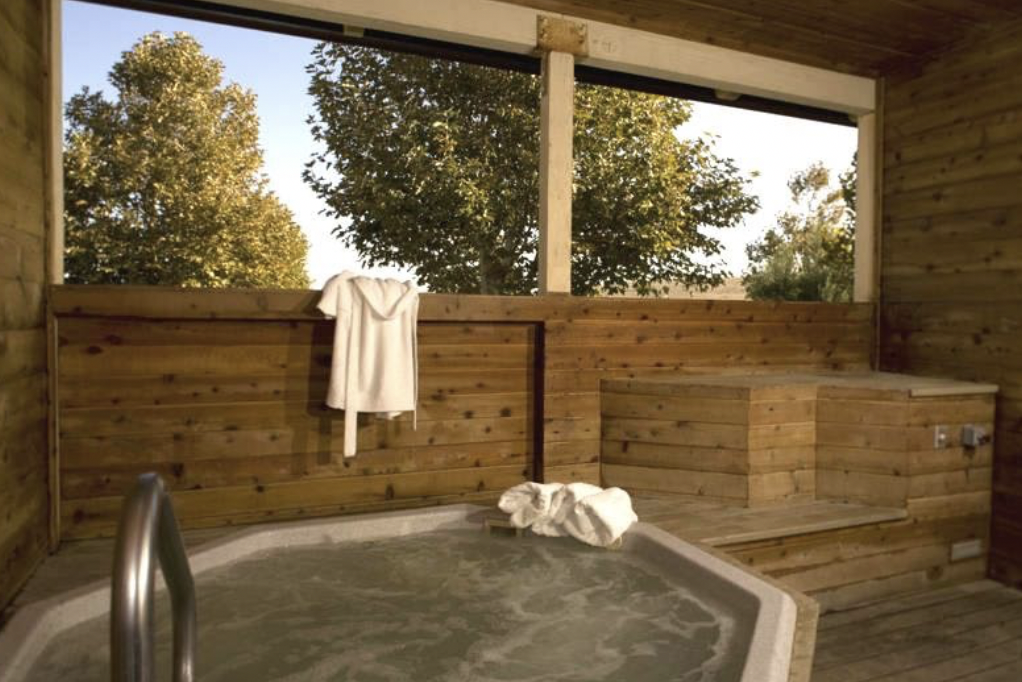 It's hard to believe there was a time before wine, but for centuries, Paso Robles attracted travelers, not for what grew on the vine, but what bubbled beneath the surface. As far back as 1795, Paso Robles has been written about as "California's oldest watering place"— the place to go for mud baths. In 1864, the first El Paso de Robles Hotel featured a hot mineral springs bathhouse. These days if you want to go for a soak, there is the River Oaks Hot Springs, where you relax in an outdoor tub overlooking a vineyard while sipping on some sparkling wine.
Wine tasting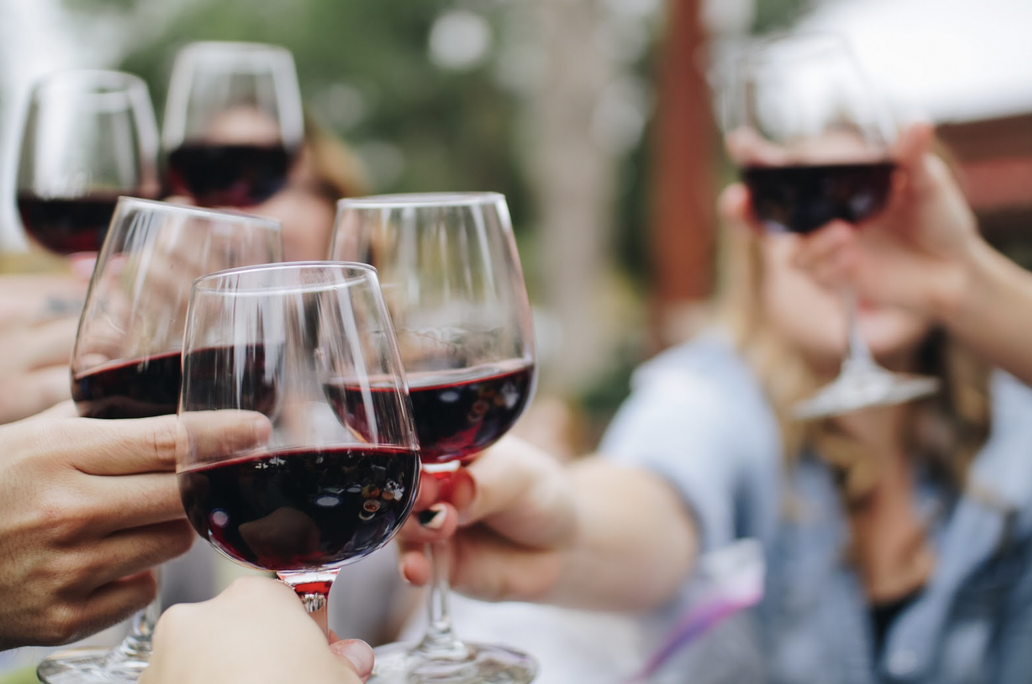 While wine-tasting might not be the only reason to travel to Paso Robles, it's undoubtedly one of them. And with hundreds of wineries in the area – from Bordeaux to boutique – there should be no way for you to leave without finding the varietal for you.
Tin City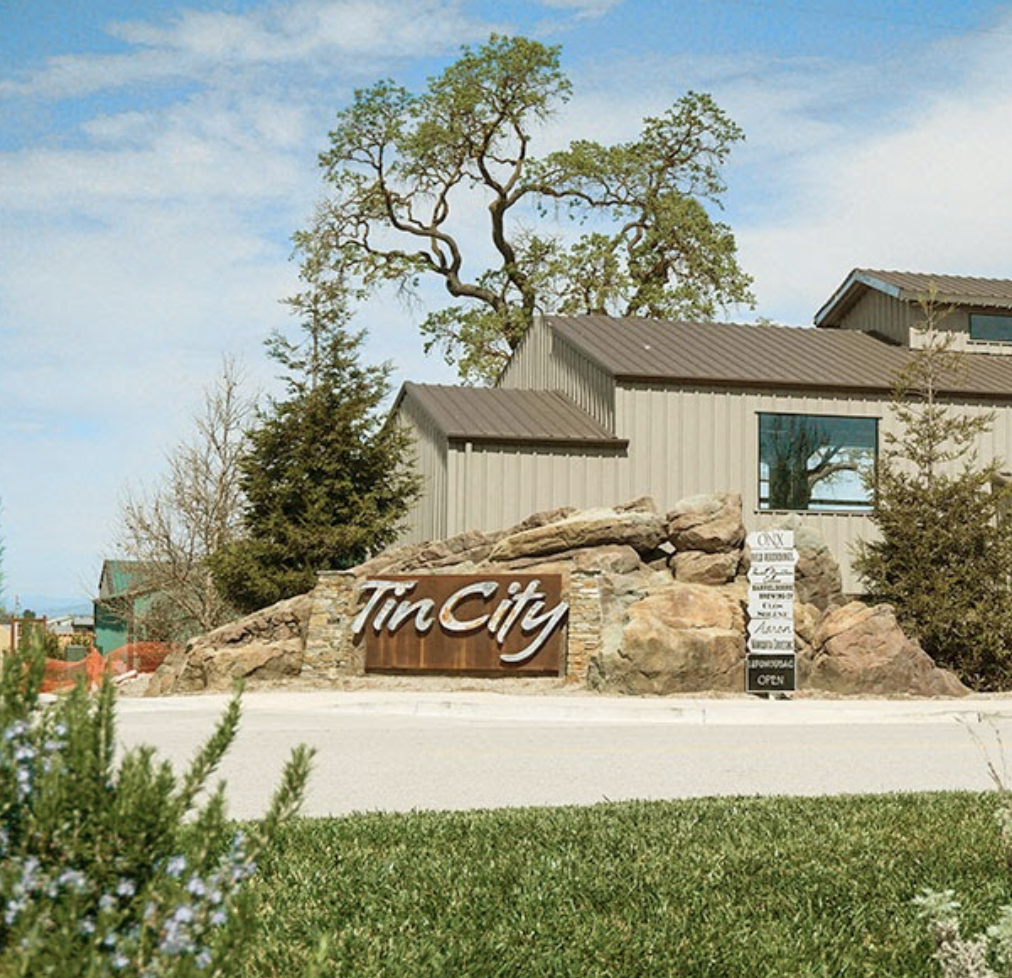 Far removed from the historic estates and storied vineyards you might imagine when picturing Paso Robles is this hub of "garagiste" winemakers. Located in an industrial park along the Juan Bautista de Anza National Historic Trail, Tin City leaves up to its corrugated name.
Evening
Les Petites Canailles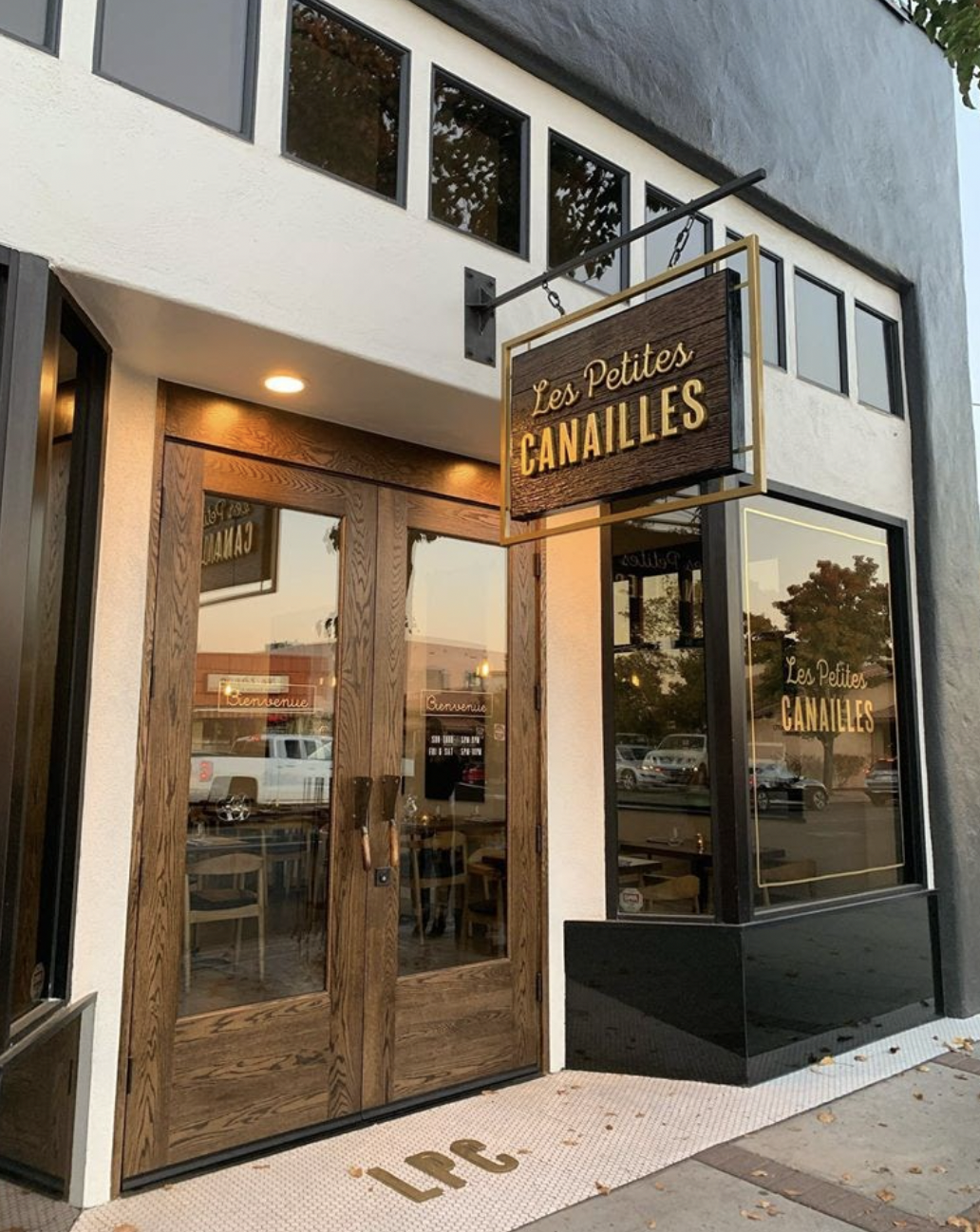 A recent and much-buzzed-about addition to the downtown scene, this French farm-to-table bistro hails from chef Julien Asseo and specializes in local ingredients. Think modern but casual with dishes including Beef Cheek Bourguignon, Wild Black Cod and Dayboat Scallops.
Field of Light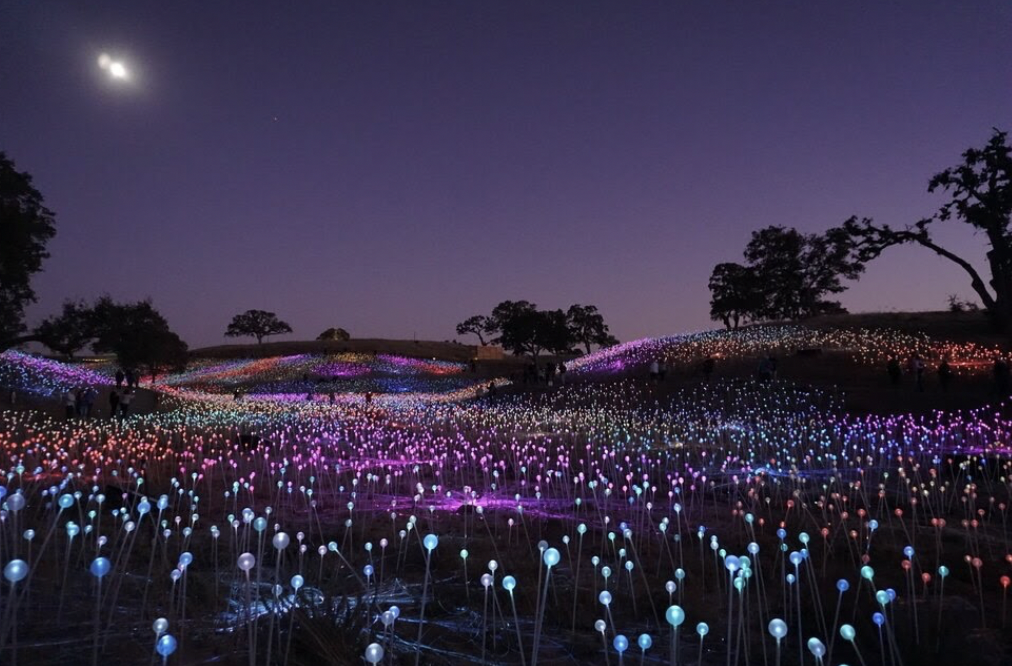 This is the perfect place to take a relaxing evening walk after a day of wine tasting while enjoying the outdoors and scenic views under the evening sky. Last fall, the artist Bruce Munro created "Field of Light," a spectacle of 60,000 illuminated glass orbs spanning more than 15 acres. Luckily for you, the art show was recently extended until June 30.