When summer fades, many of us are ready to welcome the fall season. Pumpkins, gourds, and other decorative squashed are in abundance this time of year! Why not use them as inspiration for your fall harvest decorating project?
Wheat Wreath with Wooden Beads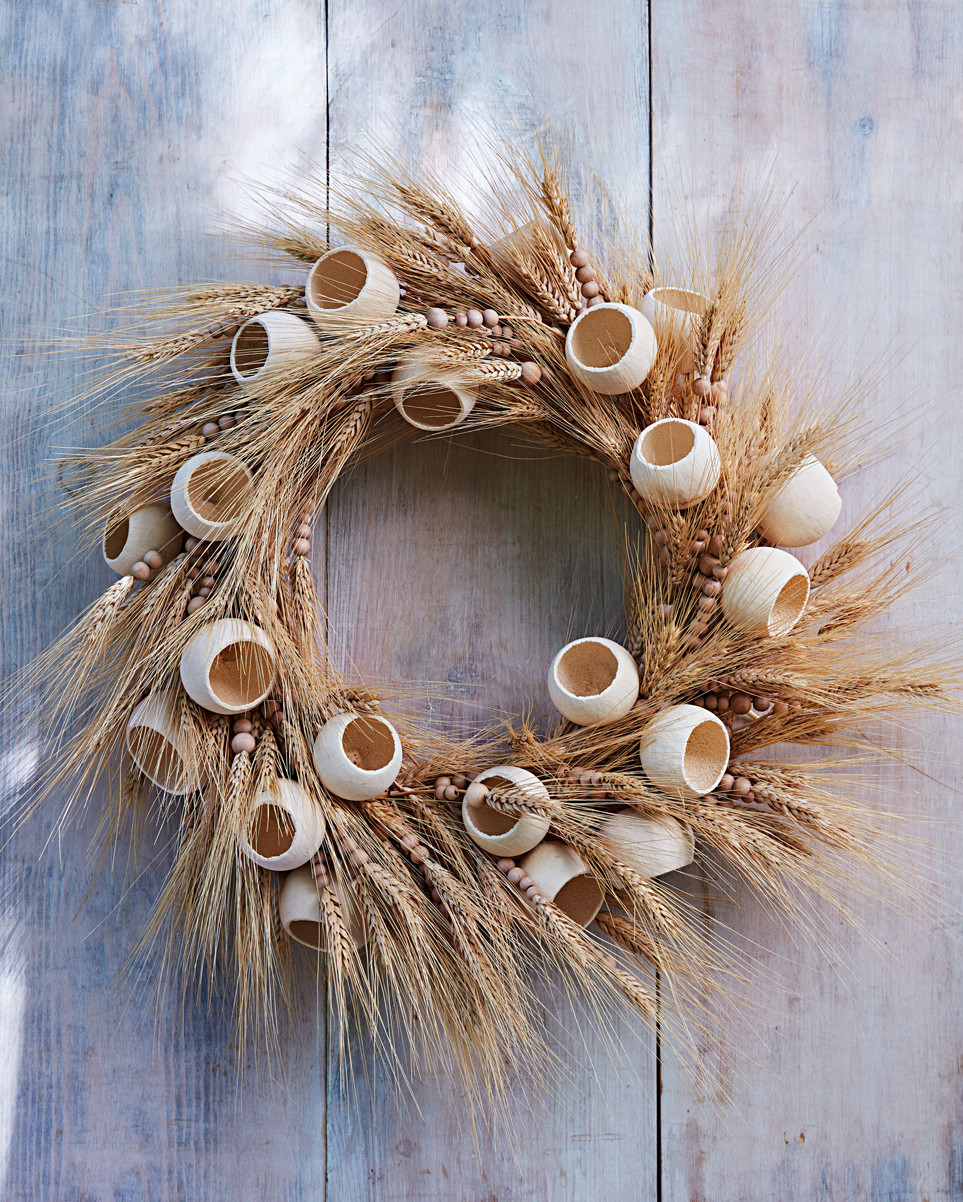 A wreath is a lovely way to welcome guests into your home. This wild wonder owes its elegant good looks to the natural materials that embellish its standard straw base. We added wheat stalks laced with wooden beads and sculptural bleached seedpods.
Wheat Centerpiece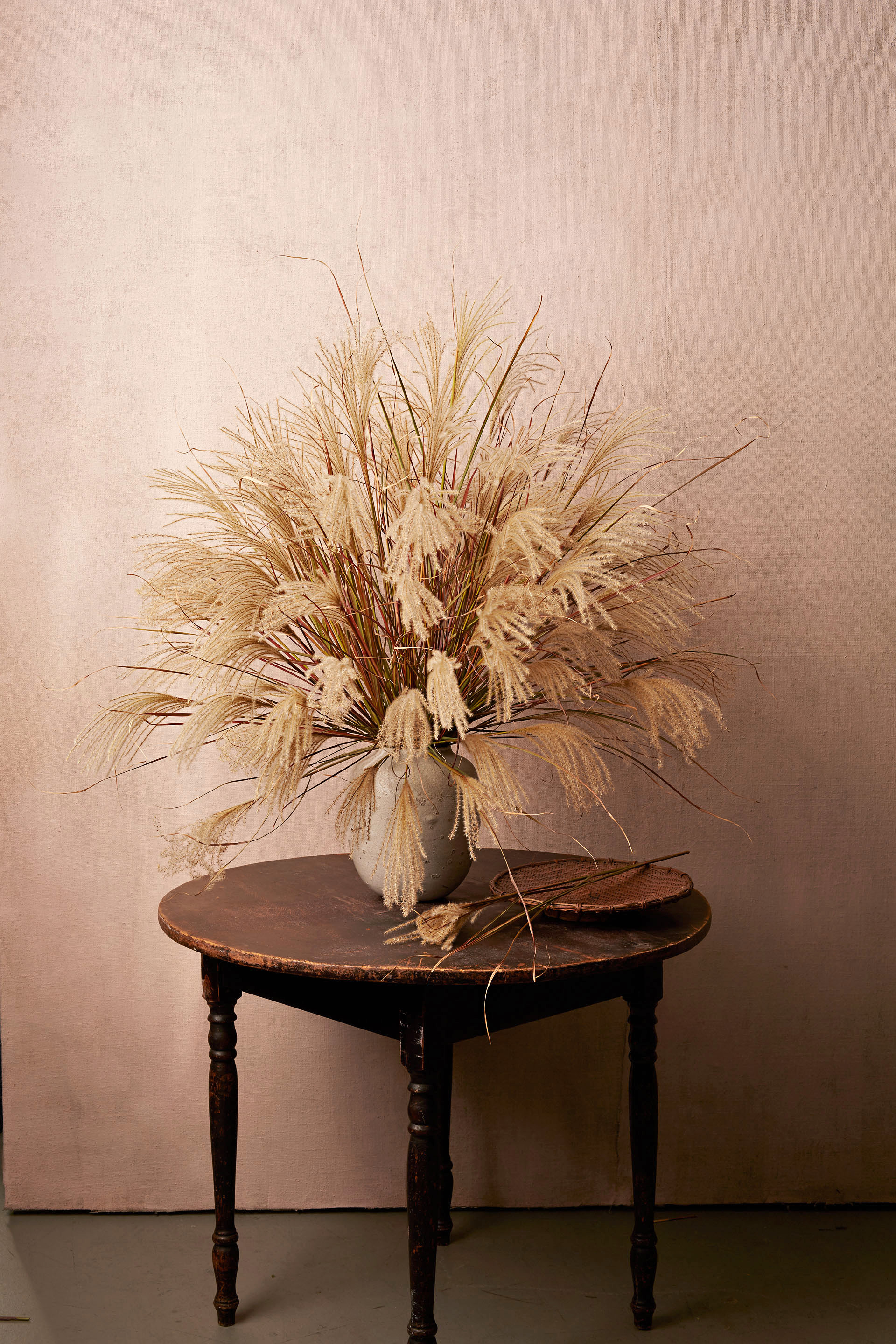 Summer flowers may have wilted with the changing of seasons, but wheat stalks – with their delicate, golden form – are long-lasting. Arrange an armful of tall stalks into a vase, cropping the ends and fluffing the tops, and display your glorious autumnal bouquet.
Hanging Basket of Fall Flowers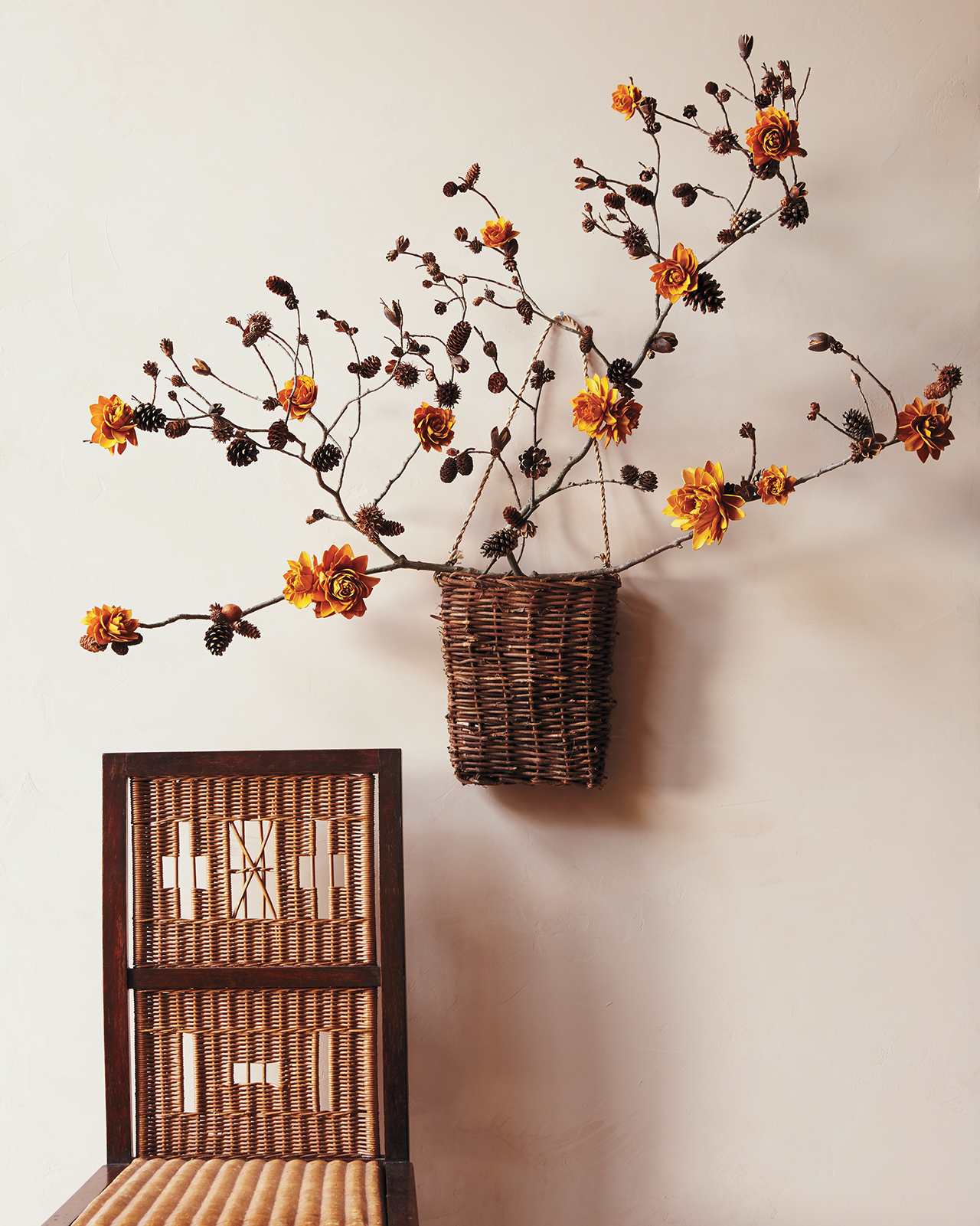 Assorted pinecones, pods, acorns, and other natural decorations all make for a wilt-proof wall hanging. Treat them with a few coats of golden yellow paint, then hot-glue them to dried twigs gathered from the yard.
Tabletop Baskets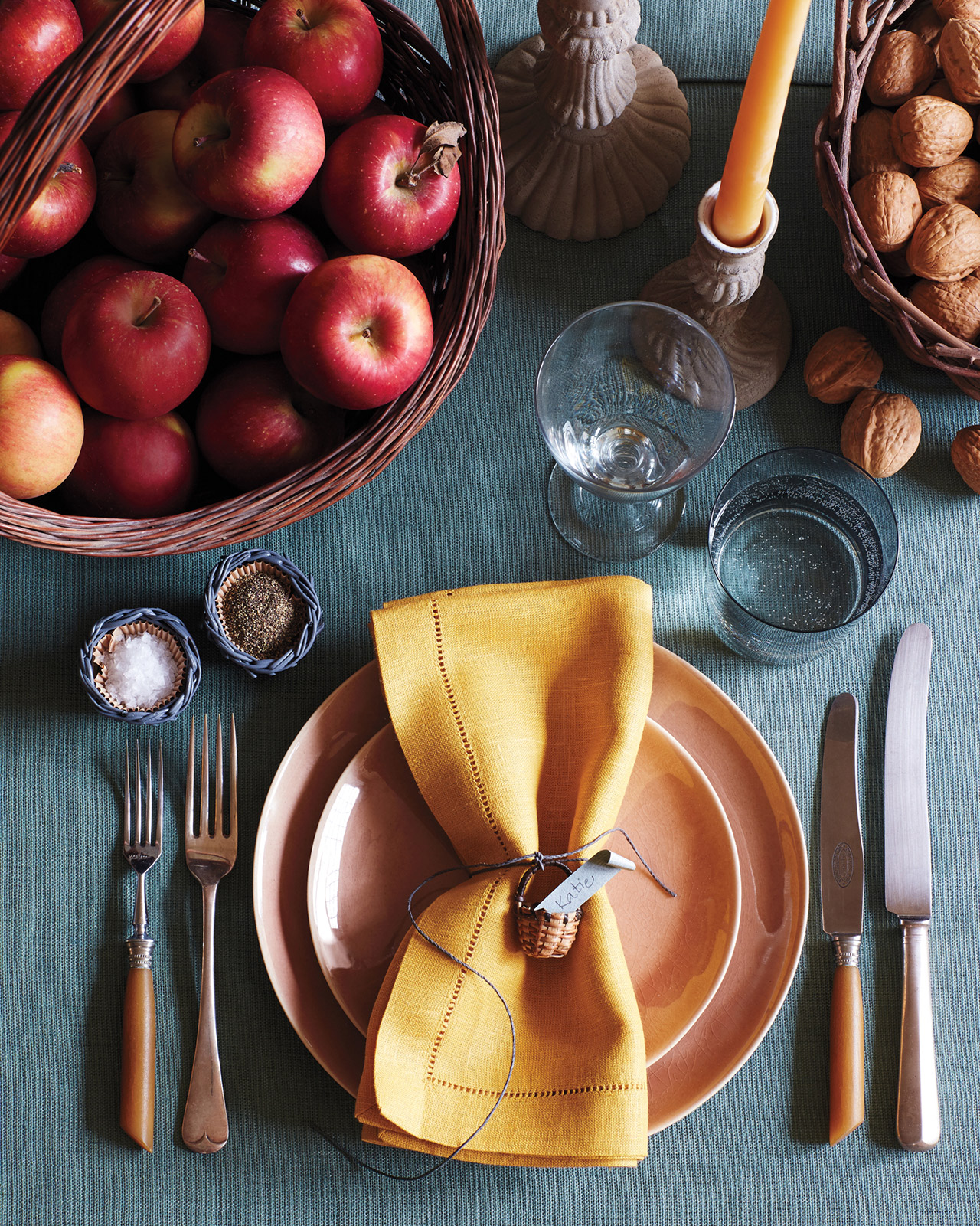 Baskets are good for more than bearing fruit! Make use of them on the dinner table as centerpieces, salt, and pepper cellars, or and added touch to your guest's place settings. For each place card, cinch a napkin with a waxed cord and tie the ends around the basket's handle.
Cornucopia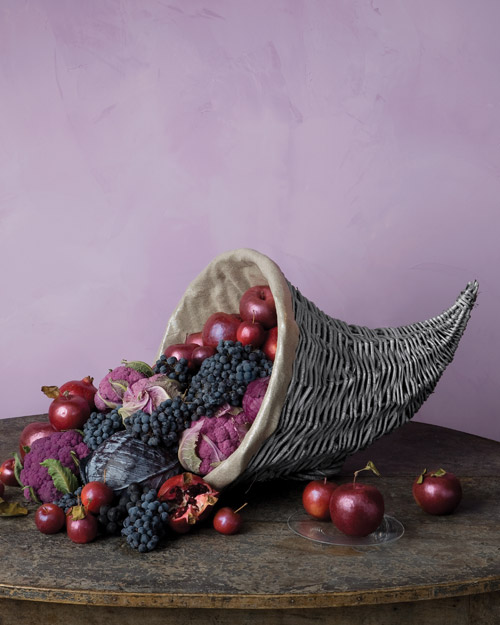 For the piece de resistance of your fall harvest décor, why not consider the universal symbol of bounty? The cornucopia, that is. This raffia cornucopia lined with a bed of dried wheat stalks holds an abundance of golden squashes, apples, and pears. This is a natural Thanksgiving decoration that radiates good fortune!