Starting to get cabin fever with the family? Check out these fun and low budget things to do with the kids at home!
Zoom around in cardboard race cars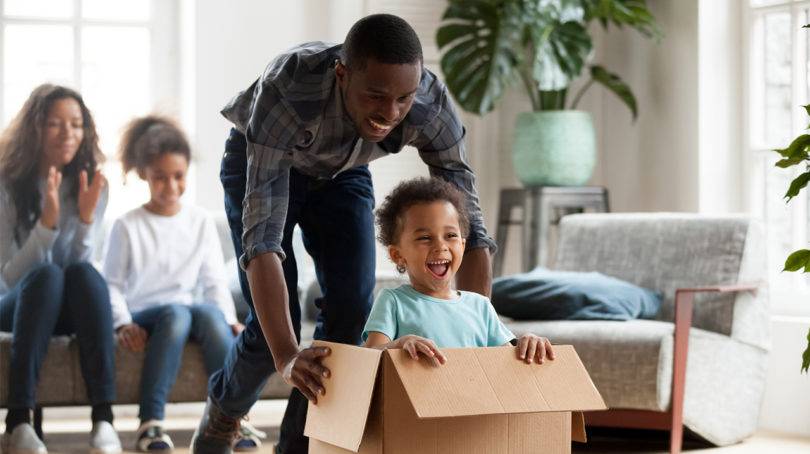 Let your kids zoom through the living room in their very own race car.
Make a portable art easel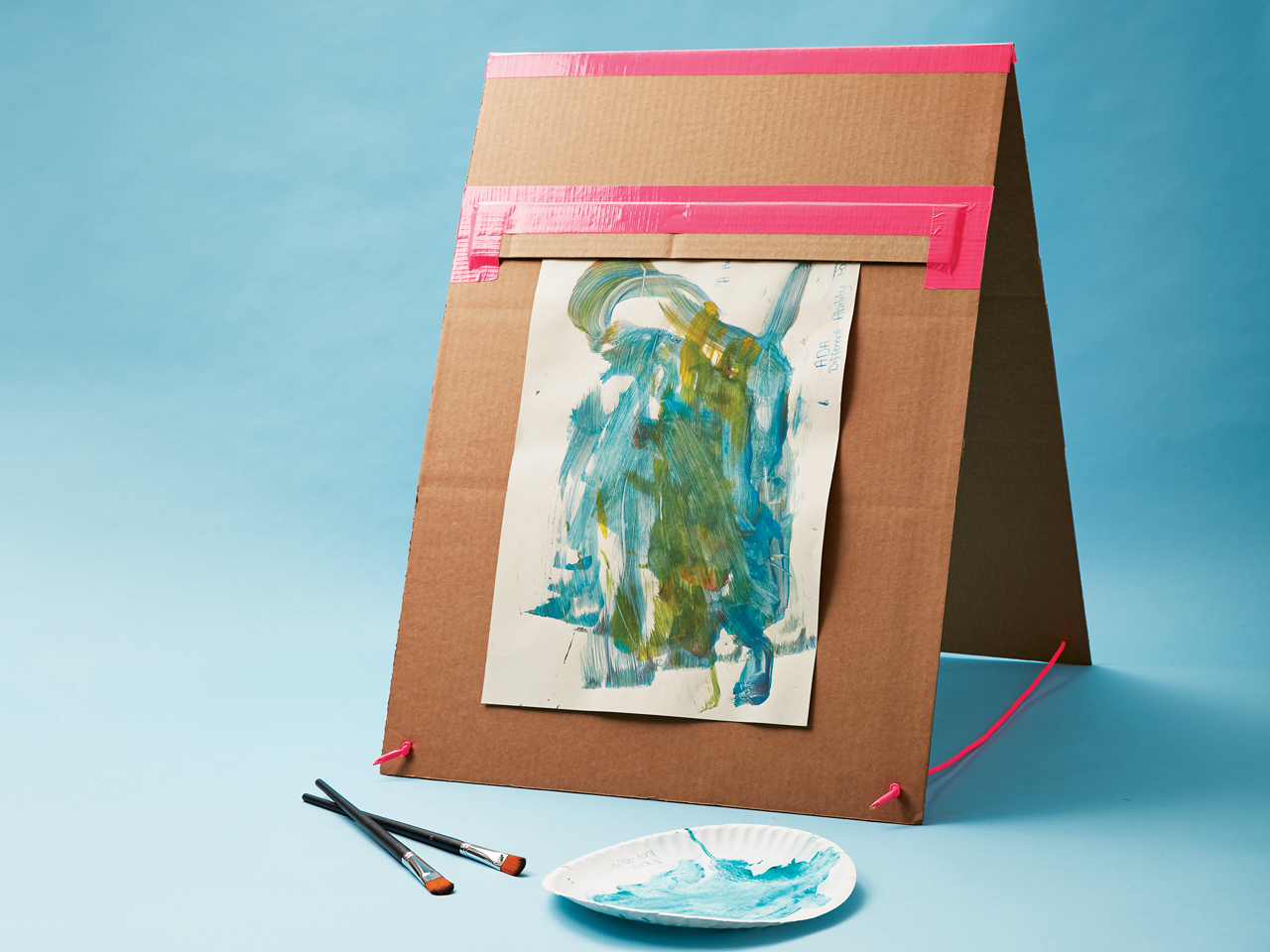 Don't throw away that cardboard box! Make a sturdy and portable art easel for your mini Monet.
Play a game of hopscotch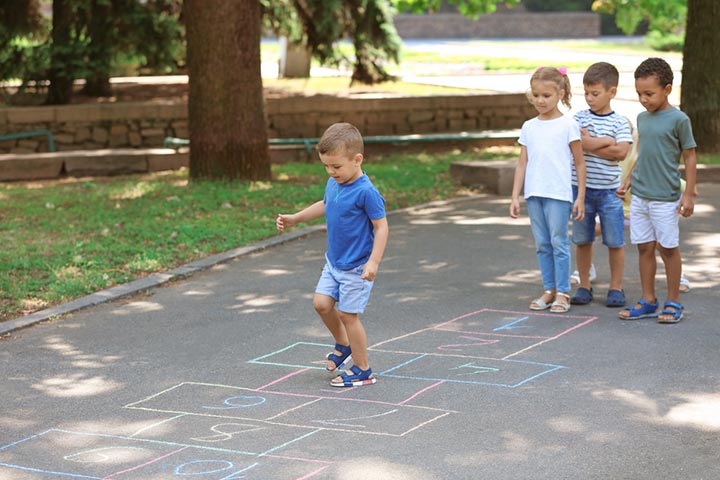 You might think this game is too simple, but it's always a great time-killer and super fun to play at any age.
Collect and paint rocks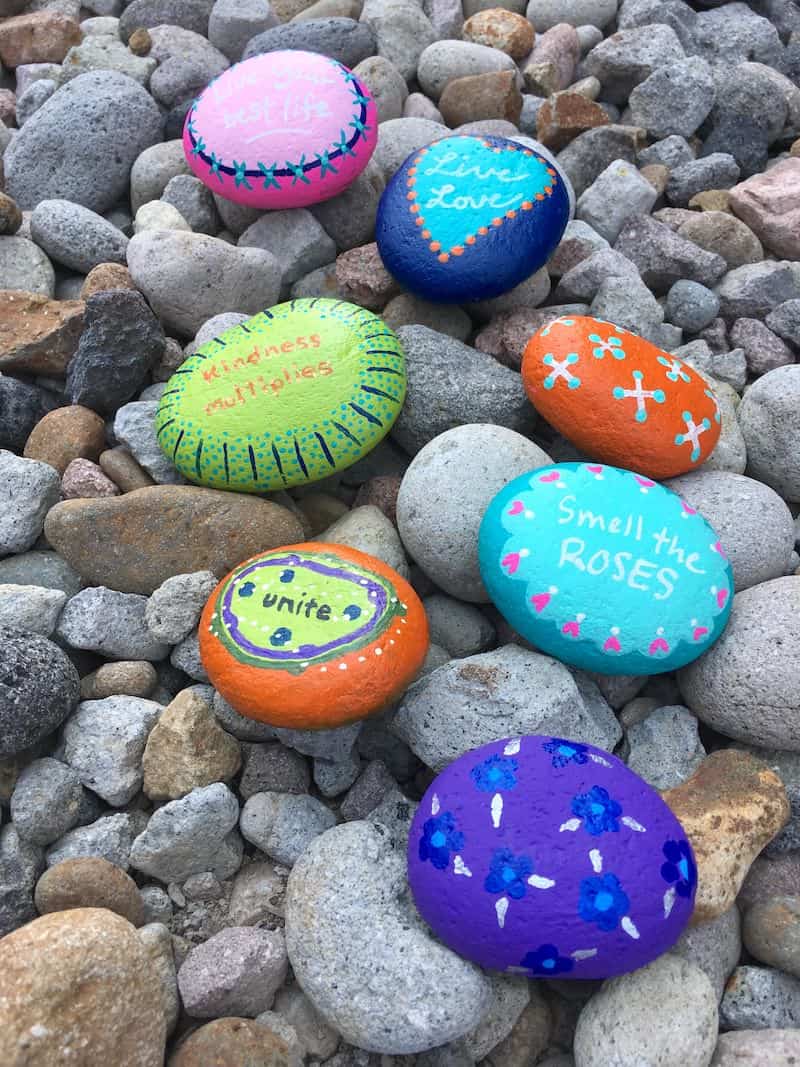 Go to a nearby park and collect rocks, then make a craft day out of it. Paint them with whatever paint you have at home.
Do a puzzle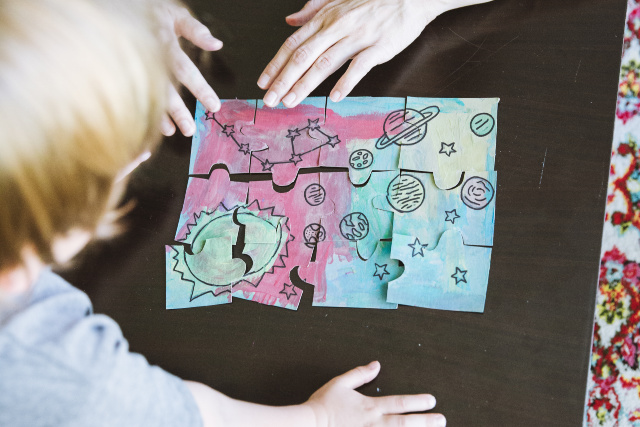 Exercise those creative, cognitive and problem-solving muscles with a good puzzle. You can use a store-bought variety or have the kids make their own. Have your children draw a picture on a sturdy piece of cardboard or Bristol board. Then use a pencil to outline puzzle pieces directly on their drawing. Cut out the pieces with a good pair of scissors, mix them up and get solving. Indoor games and craft in one fun activity!