We're not one to judge, but front doors these days are full of personality, and we are…HERE for it. There is no better way to shake up the routine color palette than by adding a bit of pop to your front door. We're talking front door colors from the bold reds to the royal blues and all the sunshine yellows and evergreens. Learn what your front door color says about you in this week's blog.
Red Front Door
This traditional front door color choice is often associated with being hospitable and welcoming. Going for red serves as bold and inviting. If you have chosen red or intend to, you certainly love to entertain and enjoy the best that life has to offer. 
Yellow Front Door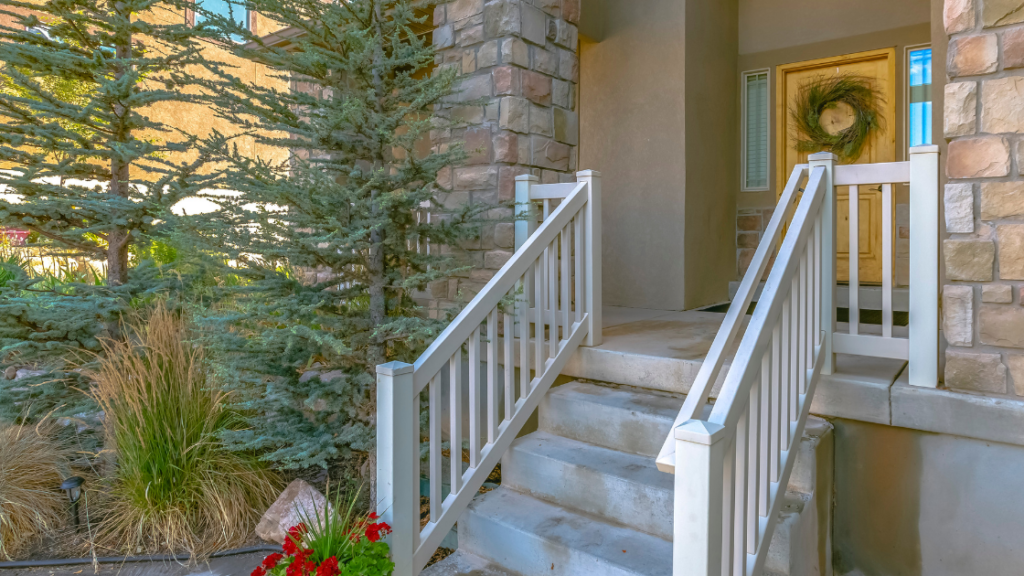 Creative, logical, and full of energy! A yellow front door color not only ups your curb appeal but also sends some joyous cheer to neighbors and passersby. If you like your home to have a bit of sunshine, you are indeed a morning person and enjoy pretty much every moment of the day. 
Green Front Door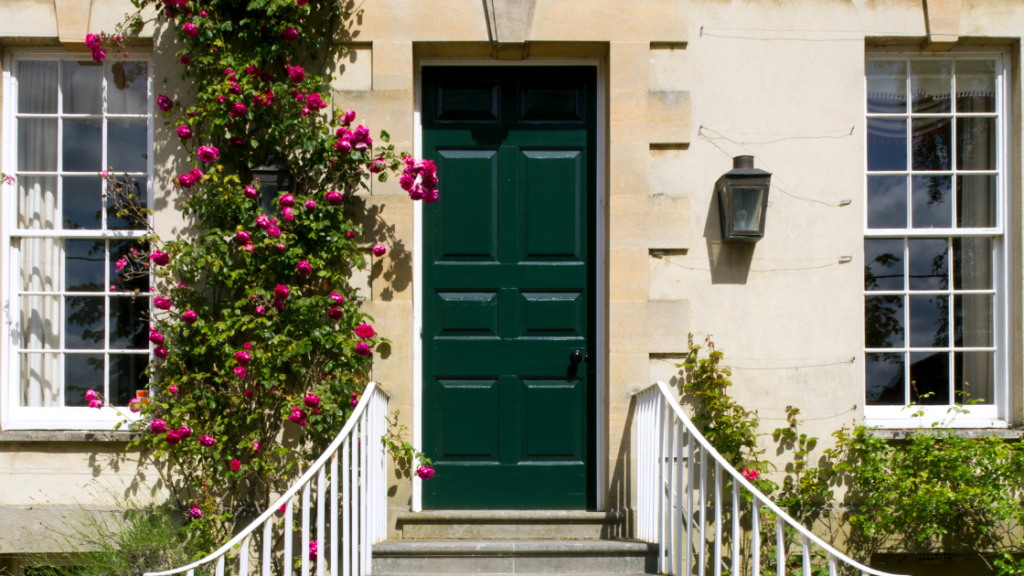 The color green is another traditional front door color choice. Affiliated with money, it shows that you are ambitious and good with your finances. You genuinely care about your community and are responsible and easy-going. 
Dark Blue Front Door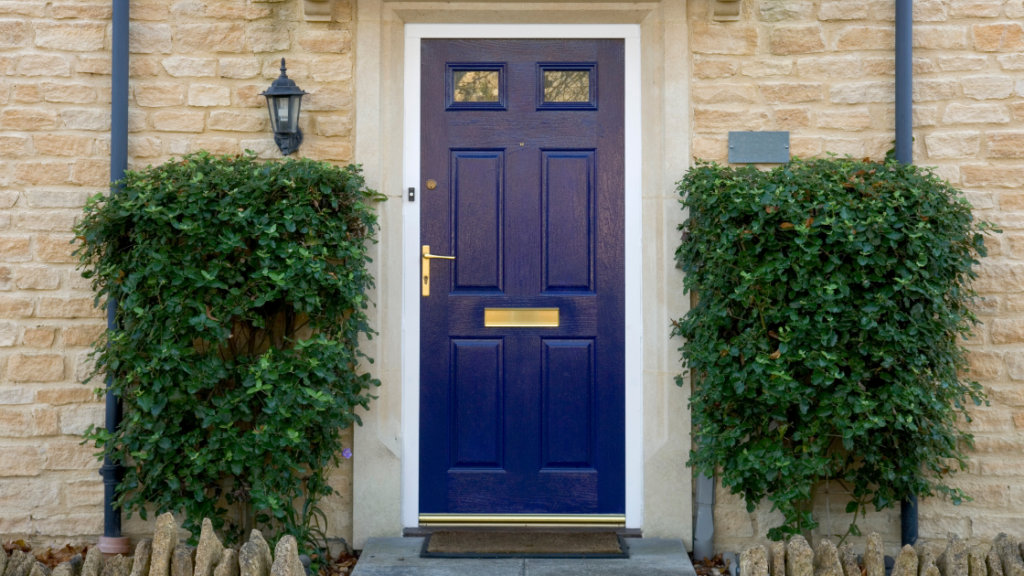 A Blue front door color reminds people of water and air elements. If you have chosen this color, you are likely someone very grounded and peaceful. Dedicated to your principles, but at the same time not serious 100% of the time, you value truth.
Light Blue Front Door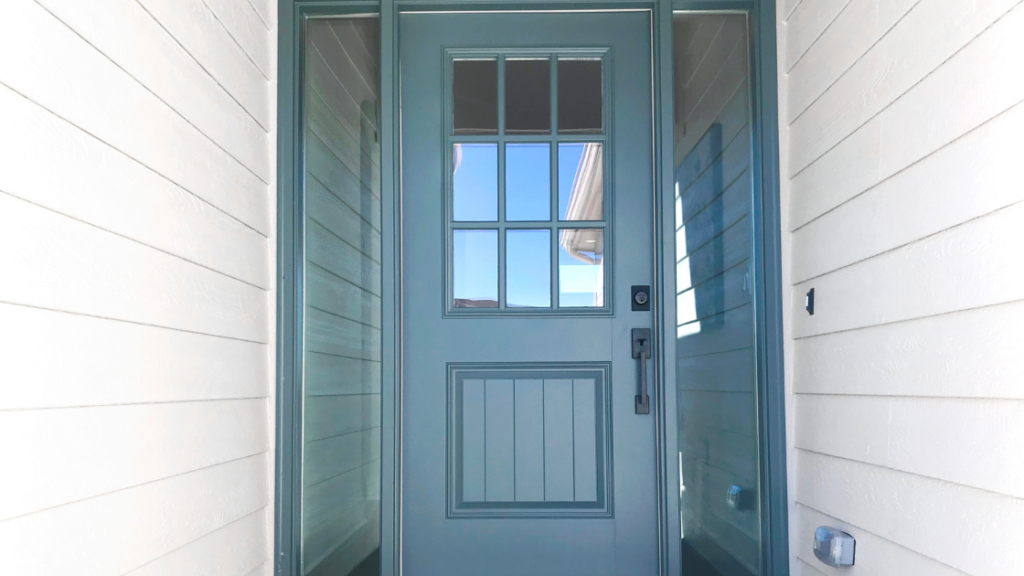 When it comes to you and the color light blue, you are equal parts hopeful and optimistic. A romantic dreamer who believes anything is possible, your home invites the same level of cheer to all who enter. You likely give great advice. Our advice? We love this door color! 
Orange Front Door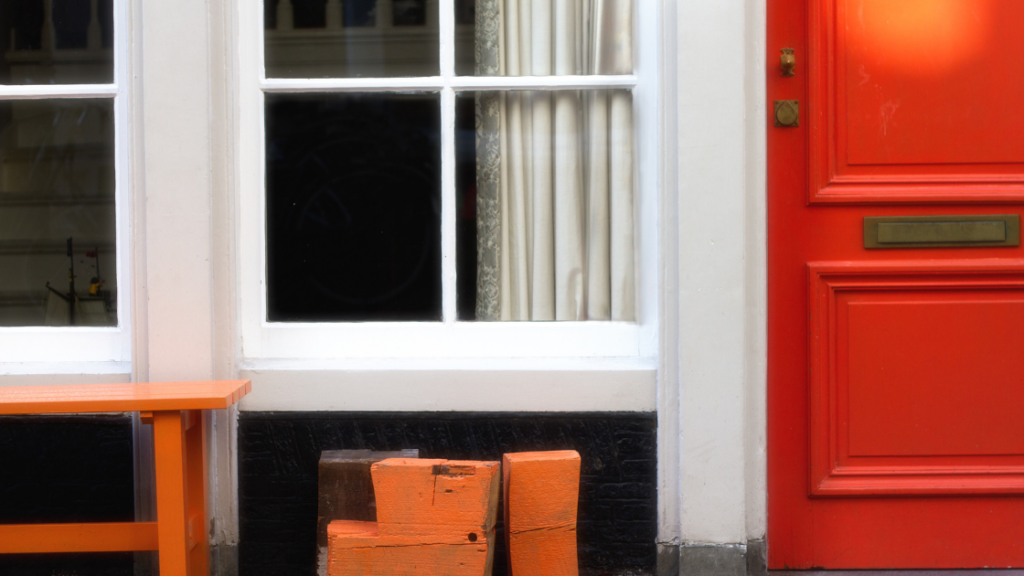 Painting your front door the color orange creates an ambiance full of warmth. Choosing this color says you likely have a warm personality as well. Bold and friendly, your home is perfect for entertaining. There's certainly no challenge you can't take on.
Black Front Door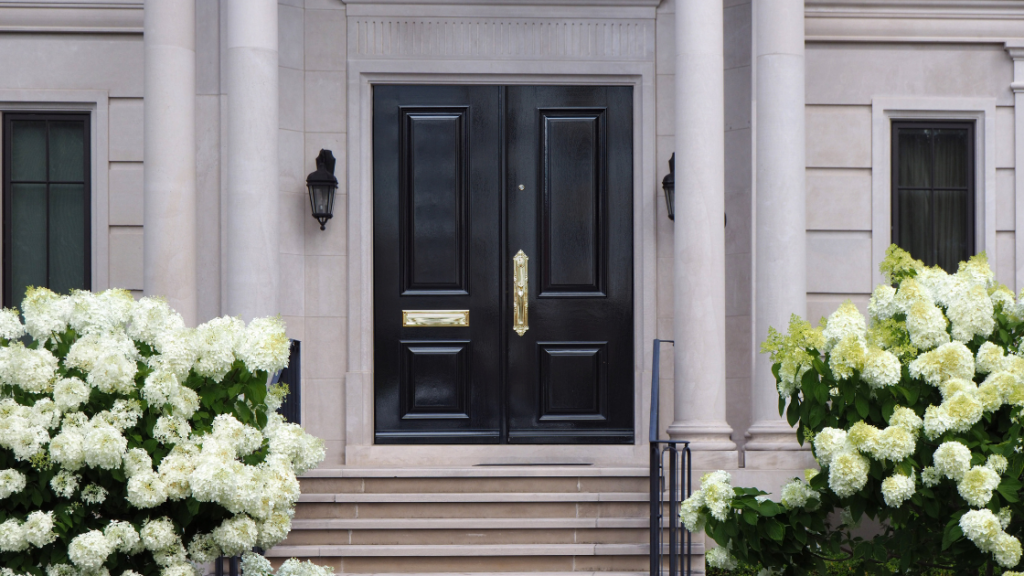 A Black front door color always signifies a level of simple elegance and style. This is likely how your personality would be described as well. Not one for trends; you prefer clean and crisp design. Everything has its proper place in your home. 
White Front Door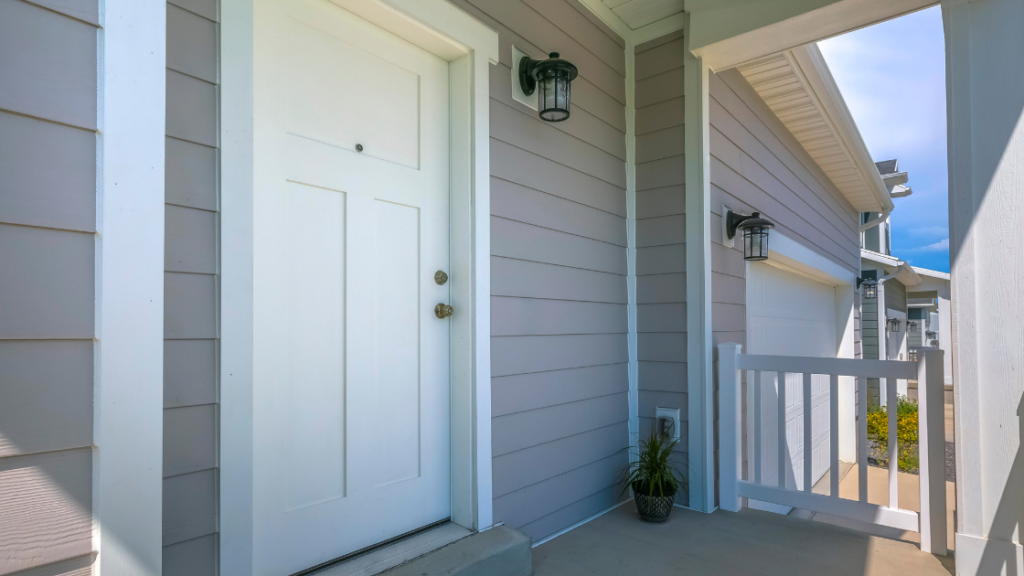 Talk about being organized, your definitely the Monica of the neighborhood, and we absolutely approve. Your door says you prefer everything clean and tidy. Clean lines are an absolute ideal for you as long as everything can remain simple and relaxed. 
Pink Front Door
While a pink door color may seem like a bold option, it's surprisingly quite the opposite. This front door color says your thoughtful, and your home is one of love. You may also be the kind of homeowner that loves the opportunity to monogram everything, and we say go for it! This color is all about cheerfulness and generosity.