One of the great things about California is its varying weather. That's why it is the perfect time of the year for nature hikes. In this week's blog, we are sharing LA's best waterfalls that are worth the trek. Read our Out & About and take some time to reconnect with nature!
Escondido Falls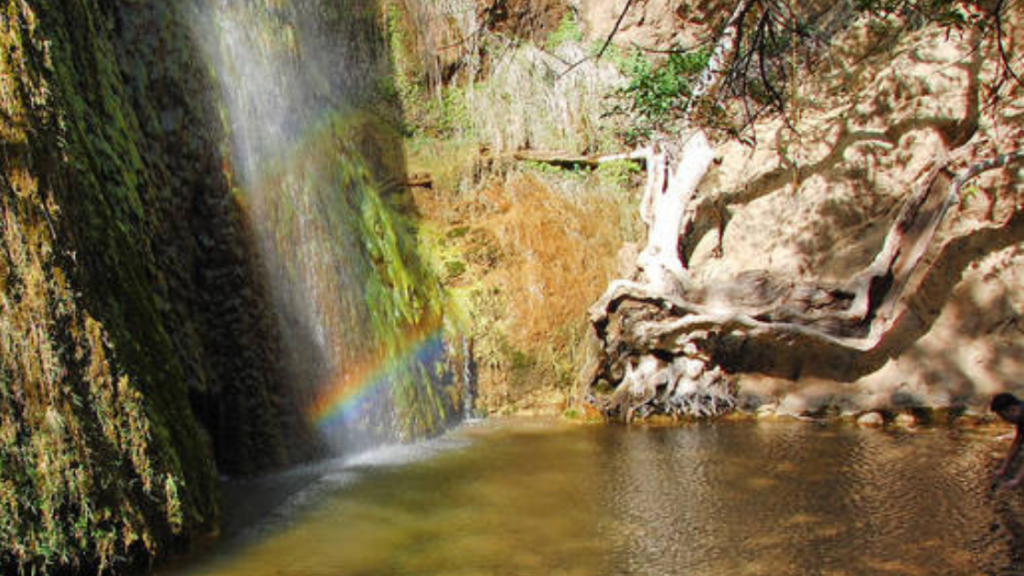 Location: Santa Monica Mountains, Malibu
The Santa Monica Mountain valley has some of the best that nature has to offer in So-Cal. With that in mind, it's no wonder Escondido Falls lands at the top of our best waterfalls list. Take a stroll along the parks winding creek, and you'll find inviting oak trees, flowers, and butterflies. Beyond this being a beautiful trail, the waterfall itself provides a breathtaking experience. Rolling along a mossy green rock wall, you'll find the main attraction, Escondido Falls. Take in the tranquil sound of falling water that breaths life into the surrounding bountiful greenery.
Millard Canyon Falls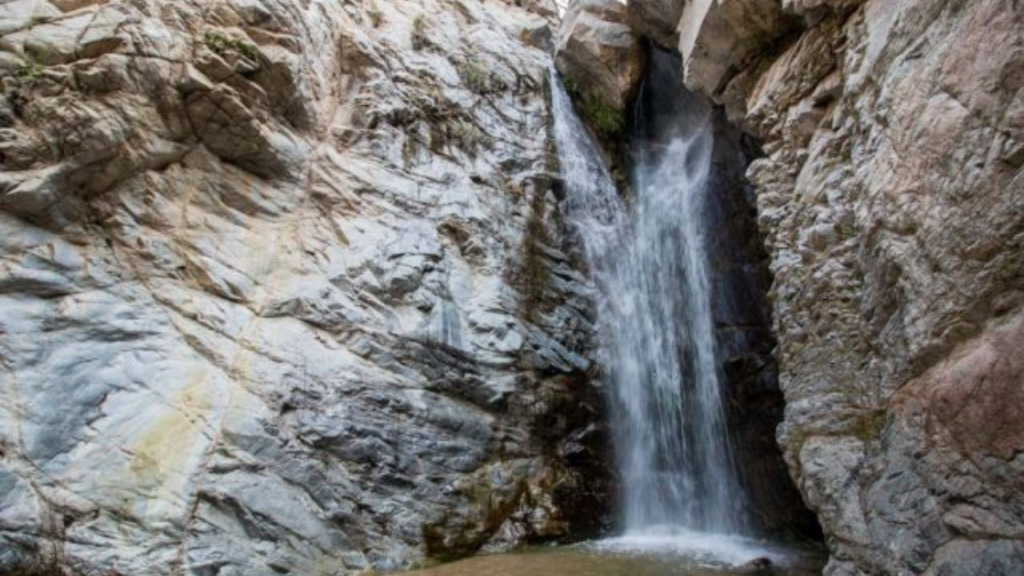 Location: Altadena
If you want a hike that's equal parts short and enjoyable, you'll find that at Millard Canyon Falls. On this abbreviated hike, you'll be guided along a beautiful stream that leads to the location of the waterfall. Another bonus about this trail, besides the 1.5 miles it takes to reach the falls, is how easy it is to do with kids. At Millard Canyon Falls, you'll have the perfect family outting.
Solstice Canyon Falls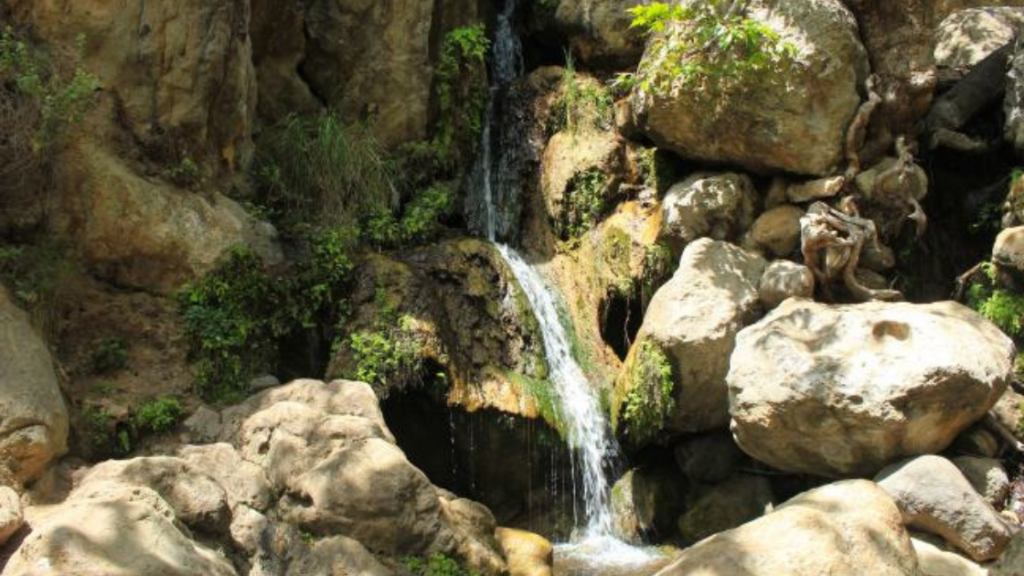 Location: Malibu
This 2.1-mile hike is another nature trek fit for the entire family. What is unique about Solstice Canyon Falls is not just the waterfalls but the land itself. The park includes two notable and now abandoned homes that visitors often flock to. The first home (what's left of it) is the Keller House built entirely of stone and belonged to the original canyon owners. Paul Williams built the second home along the trail for grocery store magnate Fred Roberts. The home itself was destroyed in the 1982 canyon fire, but what's left still provides an exciting glimpse it what was once there. At Solstice Canyon Falls, you'll find all of the elements of nature you could want on your journey to the park's 30-foot falls. 
Sturtevant Falls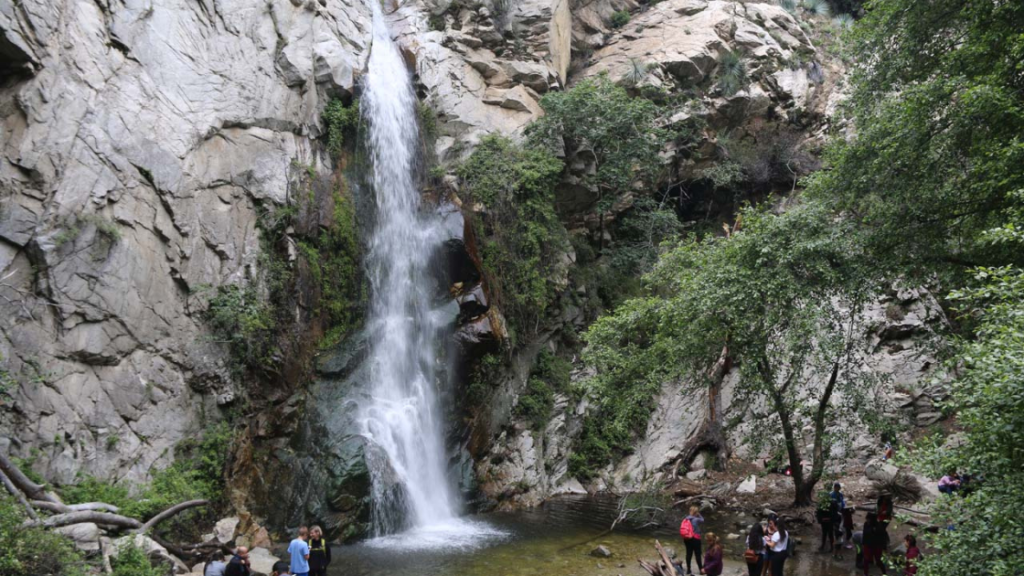 Location: Sierra Madre
If you seek a break from the urban jungle, you'll find a worthy escape at Sturtevant Falls. The hike is about 3.5 miles, beginning at the Chantry Flats trailhead in the vast Angeles National Forest. You will be amongst all that nature has to offer during your trek, from stunning foliage to wildlife nestled amongst the forest trees. There are a few obstacles along this trail, like inclines and stream crossings, so wear your best hiking boots. Once you've gotten through these short hurdles, you will be mystified by the 50-foot Sturtevant Falls, which delicately flows into an inviting circular.
Paradise Falls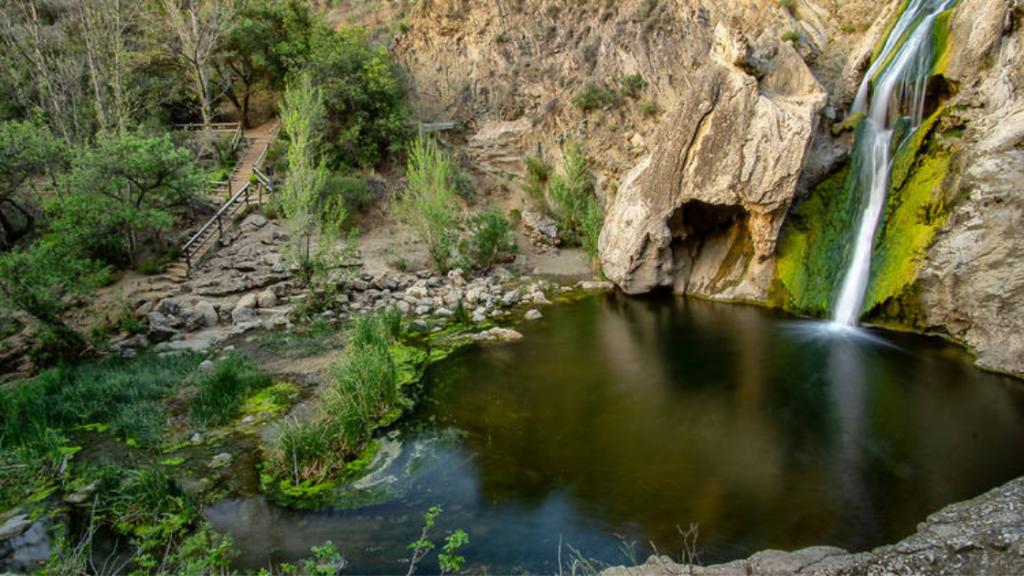 Location: Thousand Oaks
This hidden gem in the valley makes for a perfect daytime outting. Consisting of four different paths, you'll find the Moonridge Trail, Tepee Trail, Wildwood Canyon Trail, and Indian Cave Trail. This trek includes stunning views of the Arroyo Conejo canyon that you'll enjoy on your way to Paradise Falls, an impressive 40-foot cascade. Enjoy your lunch at the Wildwood Canyon Trail before approaching the Indian Cave Trail in half a mile. This trail includes some interesting history due to its tunnel. Park officials believe it was once used by Chumash Indians. Also, if you happen to love birds, you'll get the chance to spot some stunning one's on this hike, especially during migration season.