If you are hungry for something different in LA's plethora of cuisine options, we have you covered. With as many restaurants as there are Bird scooters, we've decided to simplify your choices of the week by dishing out the best places to grab a bite, from power lunches to elegant fare. Read below for our delicious spots throughout L.A., the Westside, and the Valley of great restaurants.
Los Angeles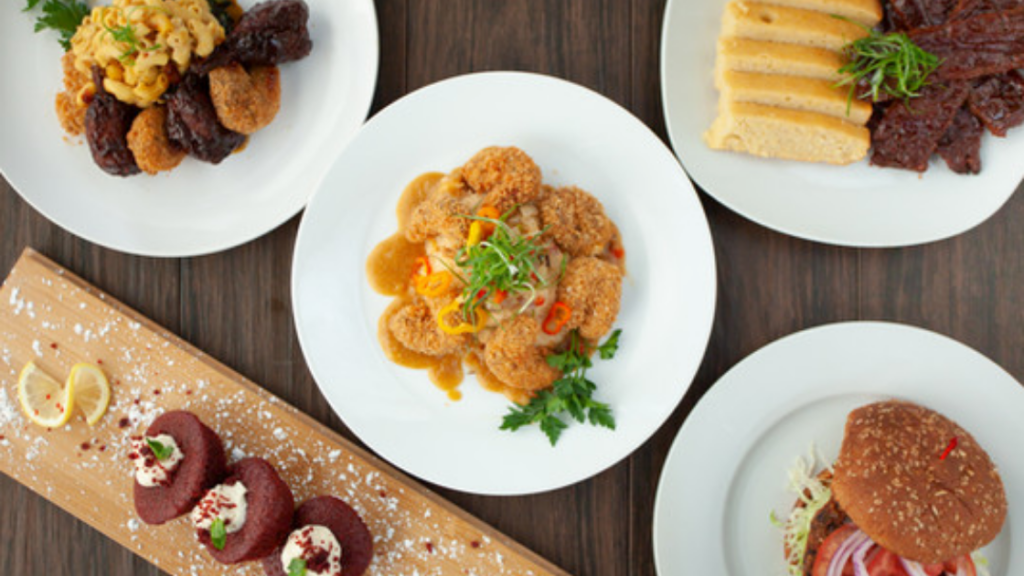 Location: 3515 W Sunset Blvd  Los Angeles Ca 90026
If you're looking for vegan food that's full of heart and soul, look no further than The V Tree. There are many great restaurants in LA, but The V Tree offers something different. The plant-based food comes curated by celebrity chef, Chef Velvet and you can taste the difference. The restaurant offers a rich cultural experience with entrees like the Bourban Baked Ribz that are unbelievably delicious and meat-free.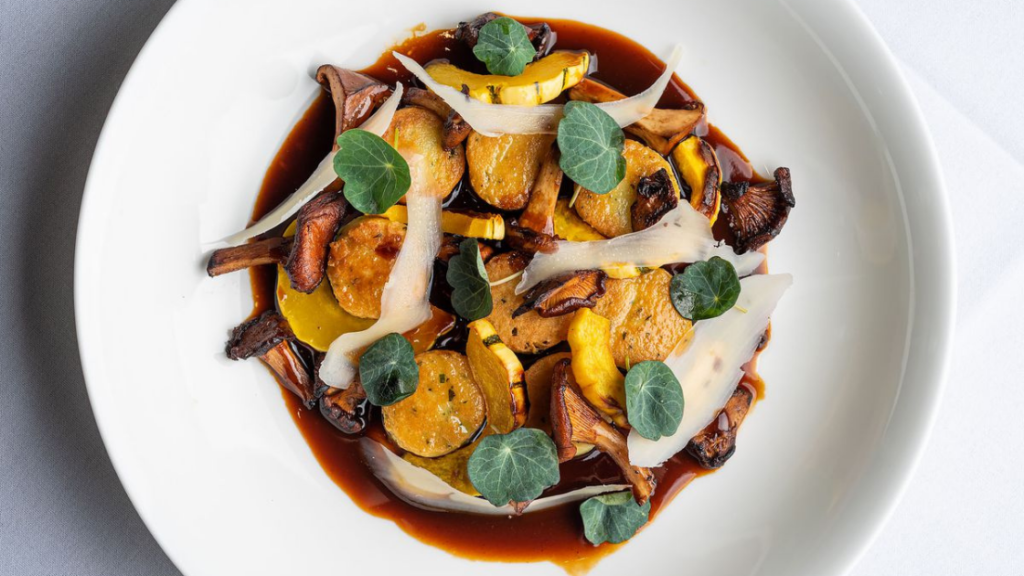 Location: 904 N Sycamore Ave, Los Angeles, CA 90038
With the superb ambiance of a chic New York hotel bar tucked away on Sycamore Avenue, you'll find Gigi's. The elegant establishment opened last year and has maintained its spot as one of the best restaurants to join Hollywood's burgeoning restaurant scene. For drinks, the La Parisienne cocktail will quench your thirst. The glass is a mixture of clementine vodka, vermouth rouge, pomegranate, grapefruit, balsamic, and dehydrated kalamata olive. For food, everything on the menu is delicious, but you can't go wrong with the seafood tower of Regiis Ova caviar.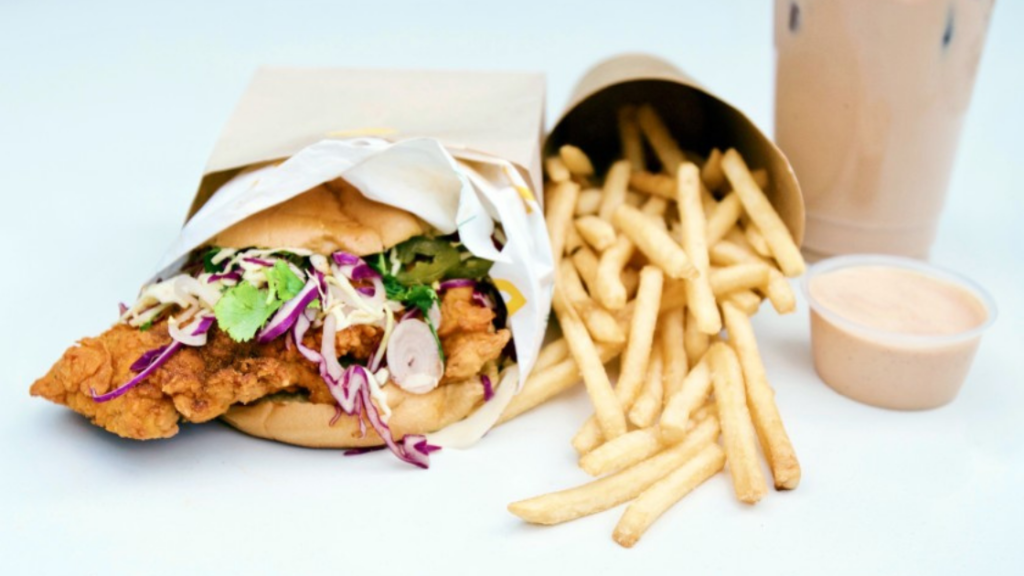 Location: 240 N Virgil Ave Suite 5, Los Angeles, CA 90004
Taking it down a scale to something more casual, Daybird serves as the perfect spot for lunch or dinner to go. The Silverlake eatery serves tasty chicken similar to Taiwanese-style Hot Star chicken, but even juicier. From chicken tenders to sandwiches, you can keep yours mild or take it up to extreme spiciness.
Westside/Beach Communities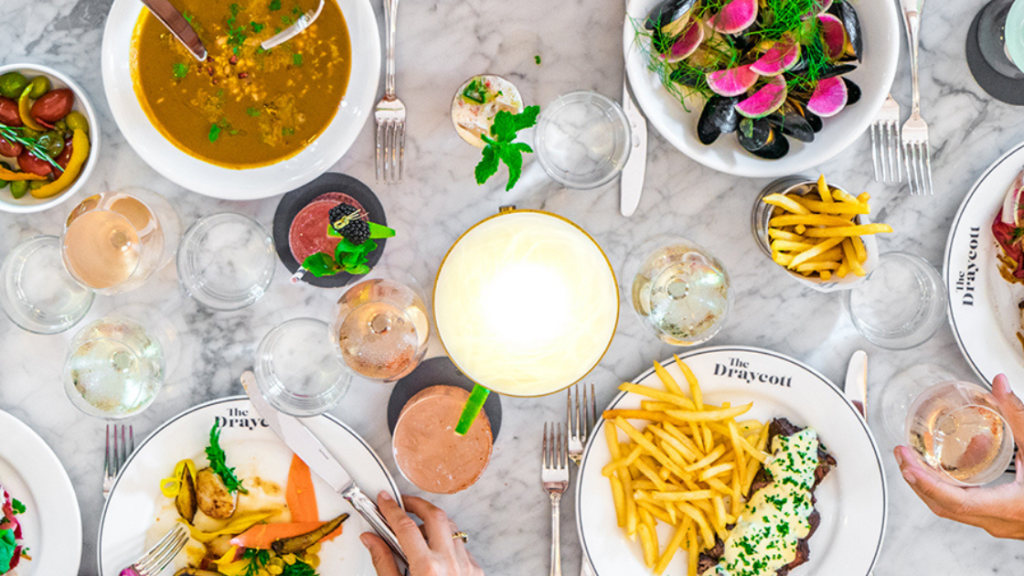 Location: 15255 Palisades Village Ln, Pacific Palisades, CA 90272
If you have yet to venture to the Caruso's Palisades Village, The Draycott will give you every reason to plan a visit. The family-friendly brasserie is not only one of the best restaurants in the area; it's also an incredibly stylish one. Offering Brunch, Lunch, and Dinner, you'll find plenty of California-inspired dishes to choose from.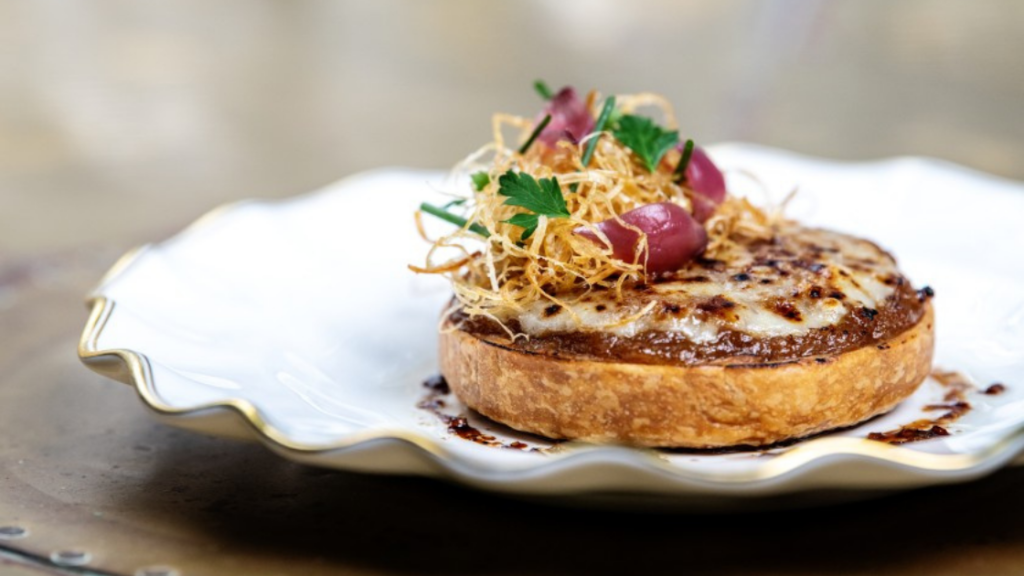 Location: 2732 Main St, Santa Monica, CA 90405
An elevated French restaurant from award-winning chef Dave Beran, Pasjoli pays homage to French cuisine. Enjoy dishes like table-side pressed duck and lightly-cooked scallop in a caviar beurre blanc. The food proves to be as elegant as the restaurant itself.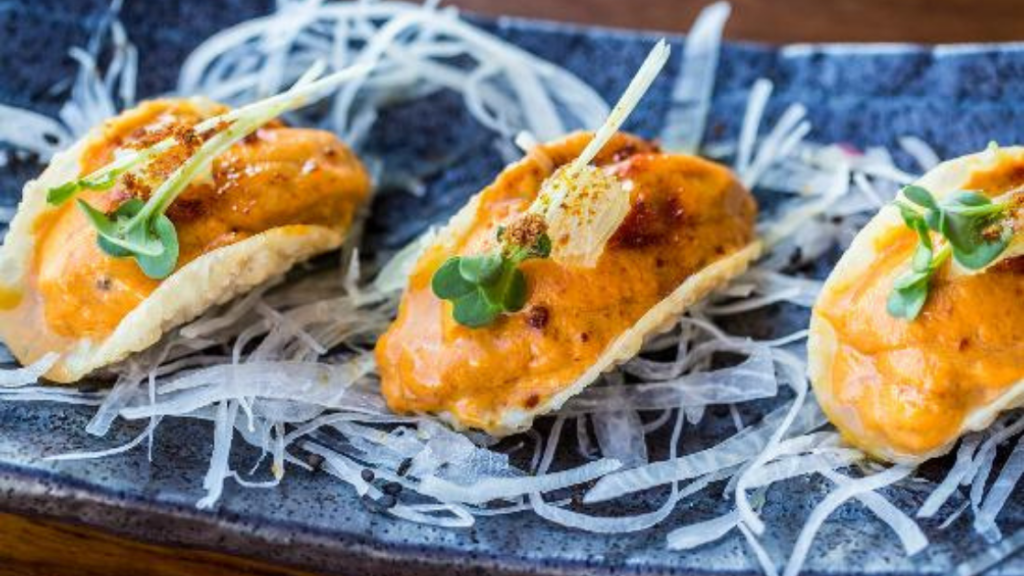 Location: 22706 Pacific Coast Hwy, Malibu, CA 90265
What dining list would be complete without one of the best restaurants in town? Nobu not only serves up sushi that's truly hard to compete with, but the oceanside views are also unlike anything else. Iron Chef Nobu Matsuhisa's Japanese delicacies are beloved, making Nobu a constant go-to for a seaside favorite. Just make sure you book in advance, as the restaurant is busy 99% of the time.
The Valley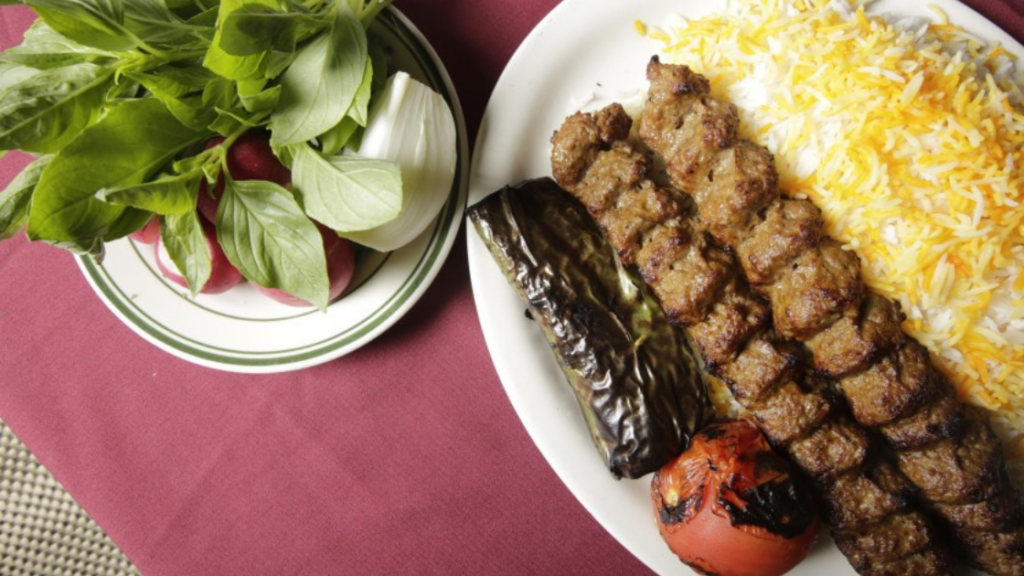 Location: 211 E Broadway, Glendale, CA 91205
Receiving a Michelin Plate Rating in 2019, it comes as no surprise that Raffi's Place lands on our list as another one of the best restaurants in the valley. The restaurant opened in 1993 and has been a go-to for authentic and delicious Middle Eastern cuisine. The Koobideh (Luleh Kabob) is a menu favorite, with quality ground beef that has been charred to perfection. Either way, whichever item you choose on the menu, you'll enjoy your meal at Raffi's Place.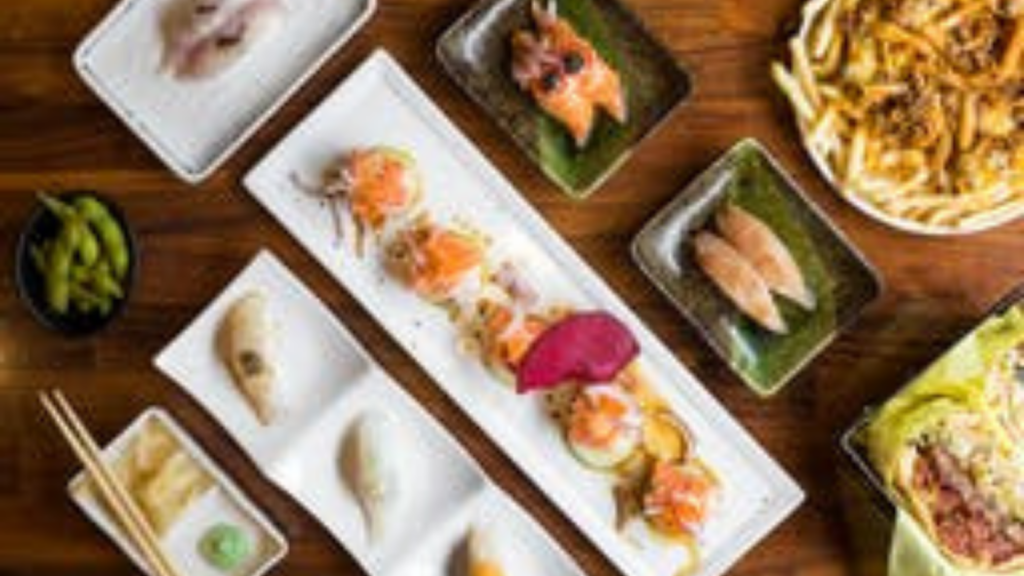 Location: 9345 Reseda Blvd, Northridge, CA 91324
We know what you're thinking. Sushi and Burgers? What may sound strange has become one of the best restaurants in Northridge for casual dining with fantastic food. The burgers are as good as you'd expect. For sushi from the counter, you can't go wrong with the salmon belly with caviar and onions.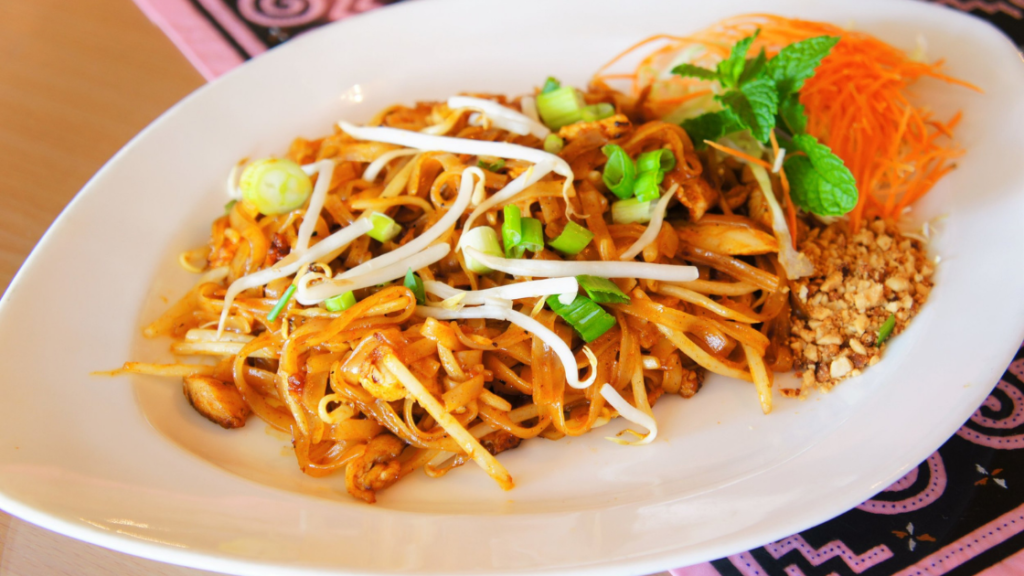 Location: 18358 Soledad Canyon Rd, Santa Clarita, CA 91387
Santa Clarita's Mom Can Cook offers regional Thai home cooking served in a warm, family-owned spot. At Mom Can Cook you'll find a welcoming atmosphere and truly delicious food. We recommend the Siamese Northern Style Noodles or the Mom's Special Pad Thai.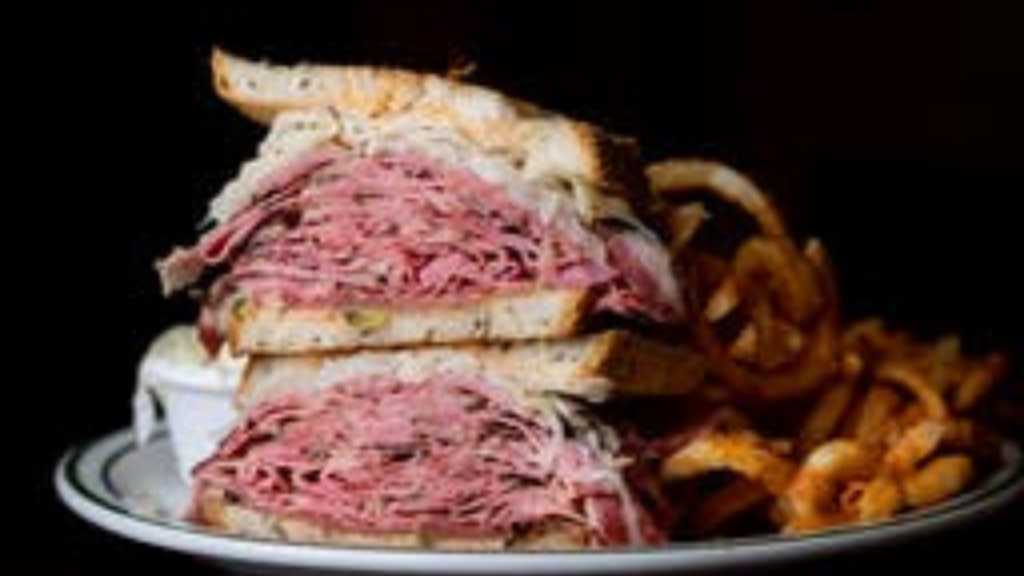 Location: 19565 Parthenia St, Northridge, CA 91324
When it comes to living in L.A. there are certain eateries that are a must before you can be considered a local. Brent's Deli in Northridge is one of them and one of the best restaurants for a pastrami valley-wide. The deli has been a staple since the '60s and rightly so. Order the black pastrami Reuben and thank us later.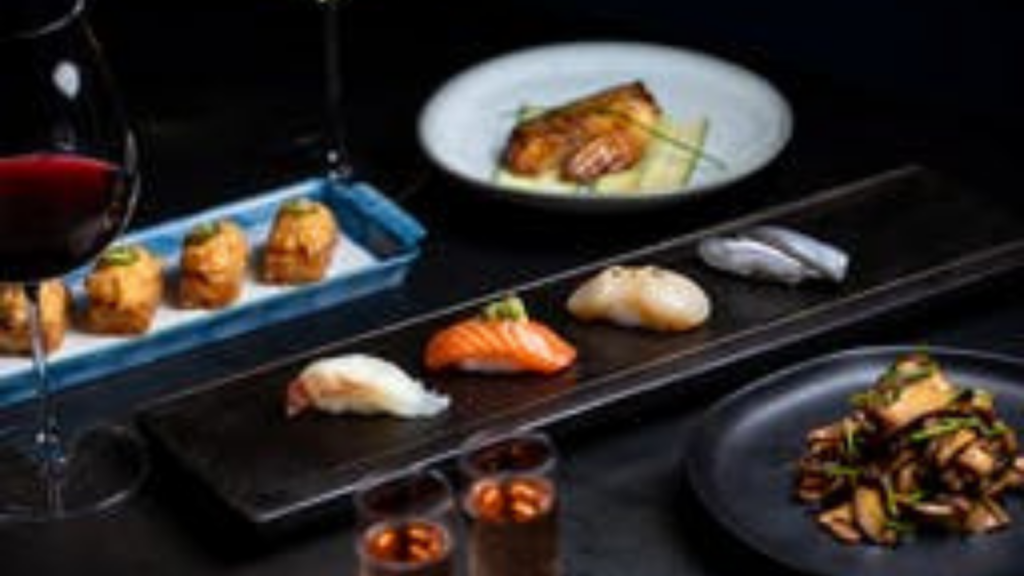 Location: 13447 Ventura Blvd, Sherman Oaks, CA 91423
Something that Sherman's Oaks is never short of, is great restaurants. And so is the case for Sushi Note. Head Chef Kiminobu Saito offers thoughtful sushi creations that bring pure joy to this classic cuisine. Enjoy Japanese market fish like the Tai Yuzu, made with red snapper, yuzu, rocoto paste, pink peppercorn. The entire menu at Sushi Note is noteworthy.