There's so much to see in and around LA. From mountain hikes to scenic drives, your options for taking in the sites are endless. So if you happen to want to site see while getting in a good workout, then biking is the best route for you. That's why in this week's Out & About, we are sharing the best bike trails in LA so you can cruise easy.
Griffith Park Loops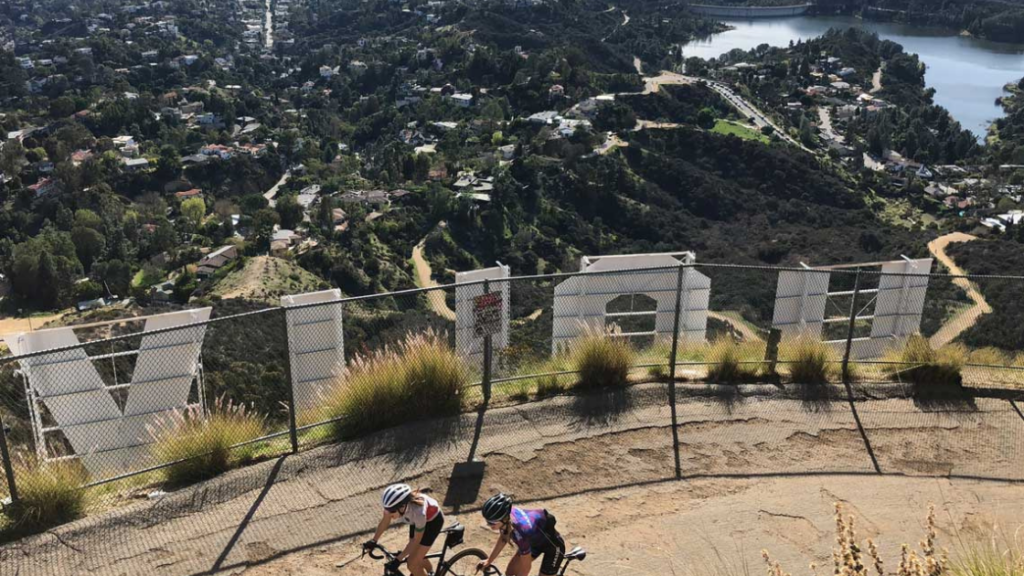 If you happen to be familiar with Griffith Park's hiking trail, like everyone in LA, then you may know they have bike trails too. If you didn't know, now you know, so let's break down why we love this bike path. With its mix of native chaparral and landscaping, the Griffith park loops make it easy to forget you live in the bustle of LA. If you want a flat ride, stick to the L.A. River Bike Path. For those wanting a challenge, the Crystal Springs Drive provides just enough elevation. Lastly, if you want a real challenge then gear up for the Mt. Hollywood Drive climb.
Shoreline Pedestrian Bike Path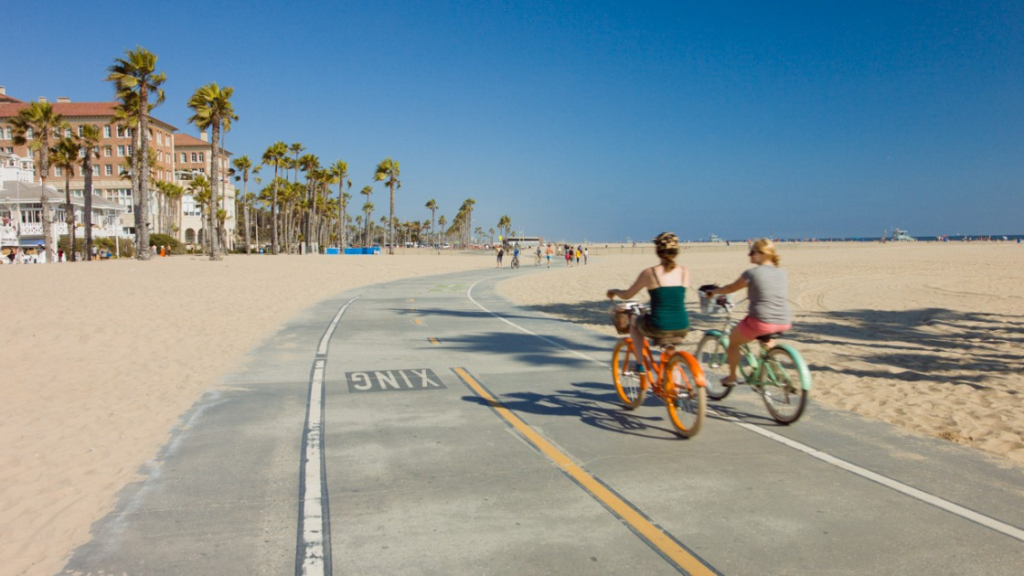 What better way is there to take in the sea breeze than with a ride along its shore? Long Beach's Shoreline Bike Path makes for an excellent ride if the name didn't give it away. The town's Shoreline Village cuts through the LB's beachfront, taking you past the Long Beach Museum of Art and other local sites. The path comes to an end around Bay Shore Avenue and right up to the entrance of the scenic Naples canals.
L.A. River Bikeway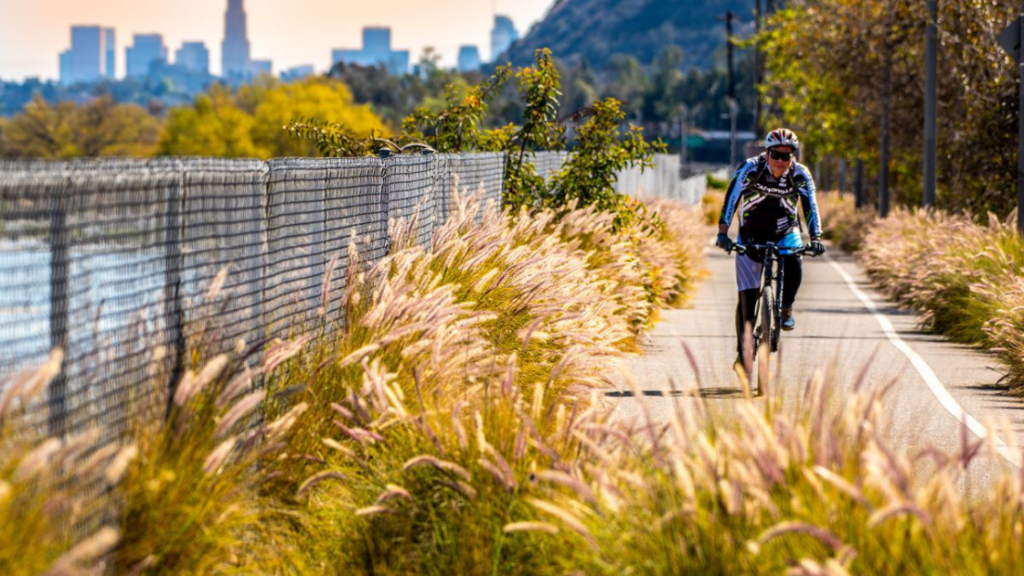 When living in LA, one might forget about the LA River and, likewise, the LA River Bikeway. Well, this is your reminder about LA River's 51 miles of paved paths and subsequent bike trails. While they are not all connected and range in size, the ride is worth it. Following along the LA River, your journey can range from Canoga Park to the Port of L.A. What most riders opt for would be the Glendale Narrows/Elysian Valley Bicycle Path. A go-to for frequent bikers, the paths cut through the trendy area of Frogtown. This particular path runs from Victory Boulevard and Riverside Drive to Elysian Valley's Egret Park.
Chandler Bikeway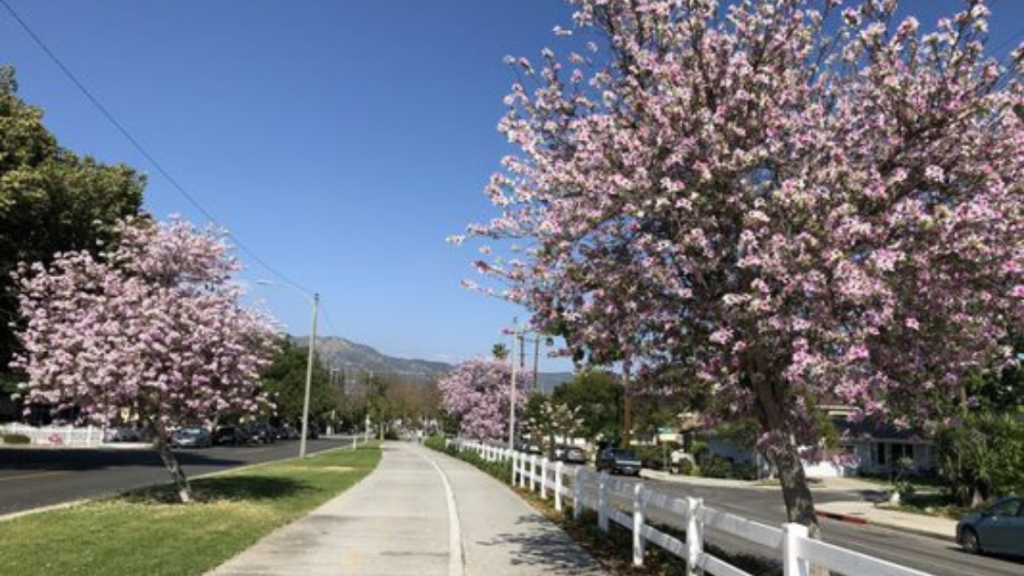 What was once railroad tracks serves tracks of a different kind these days. The Chandler Bikeway in Burbank become a local bike path in 2004 and has been a go-to ever since. For bike trails in town, this path is slightly shorter than most but equally enjoyable. The Chandler Bikeway covers a couple of miles of Chandler Boulevard, stretching from Mariposa Street to the North Hollywood Metro stop. While the art along the way adds a spark for the eye, it's the view of the path of the Verdugo Mountains that make it a standout.
Marvin Braude Bike Trail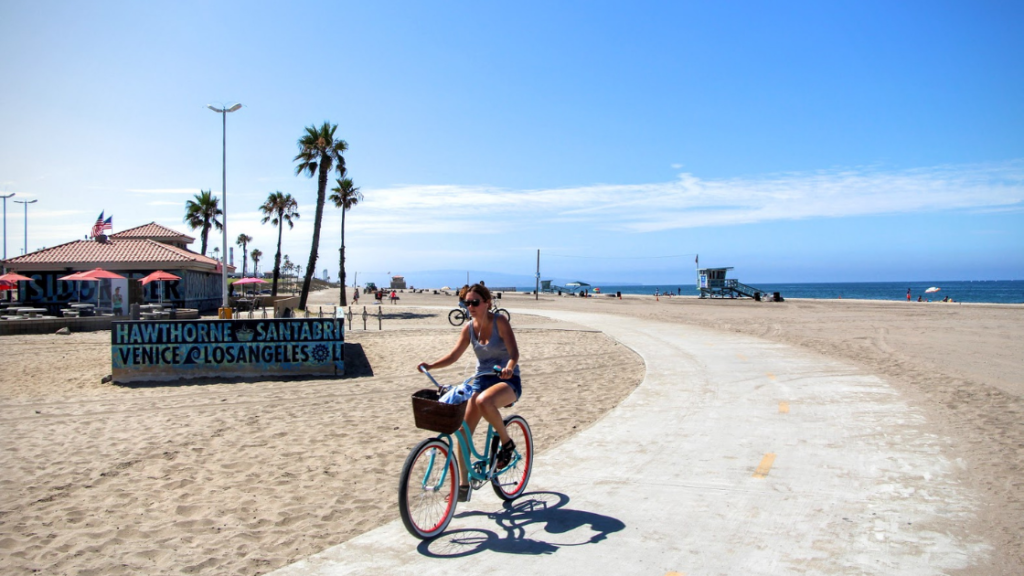 Last but certainly not least is one of the most known bike trails in town. The Marvin Braude Bike Trail stretches 22-miles of a bicycle path along L.A.'s coastline. Beginning at Will Rogers State Beach, you'll cruise along with bustling Santa Monica and trendy Venice. From there, you'll swing through the swanky seascape of Manhattan Beach before ending at Torrance County Beach.