When it comes to finding the perfect cafe in town for a quick breakfast bite or casual lunch, the options are endless. For this week's blog, we share our favorite local cafes around town, from the known to the new. Grab a nosh and be on your way with the top picks in LA, the Westside, SFV, and Conejo Valley!
Los Angeles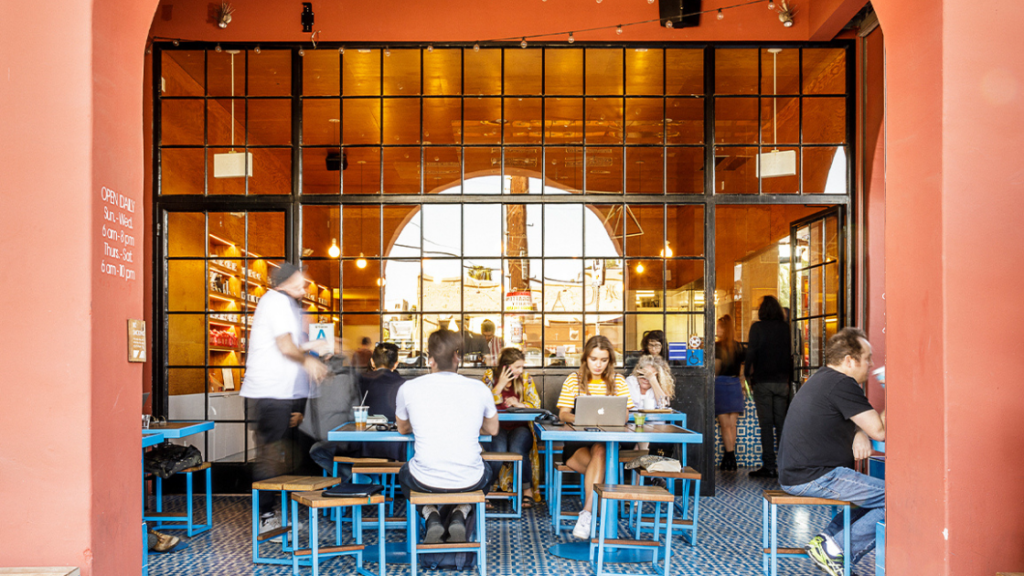 Location: Silver Lake, CA
What cafe list would be complete without one of LA's best coffee shops? Intelligentsia offers up brews that are beloved in LA and beyond. For local cafes, it has it all, from relaxed outdoor seating to artisan-crafted coffee and tasty bites. If you are on the go, you can order in advance or stay awhile if you have the time to enjoy LA's trendiest cafe.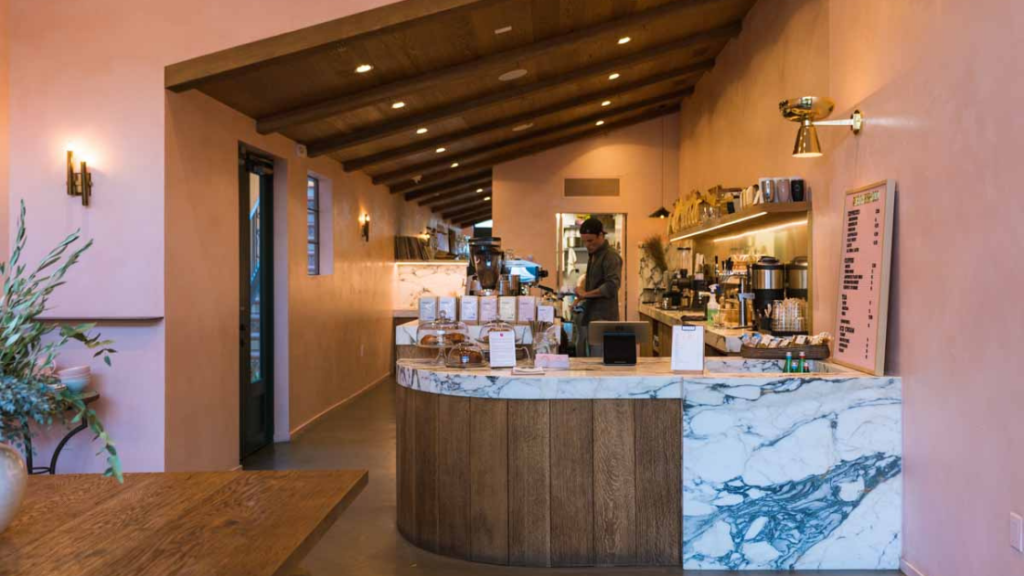 Location: Los Angeles, CA
Consider this one of your new neighborhood favorite local cafes. The Neighborhood cafe serves up a chic scene and scrumptious vegan bites. The stylish coffee shop also features local makers, artists, and thought leaders as a way of bringing the community together. 
Location: Beverly Hills, CA
Quintessential and renowned, the Fountain Coffee Shop has been synonymous with upscale cafe dining since 1949. Located in the heart of Beverly Hills at the famed Beverly Hills Hotel, you'll find an array of breakfast and lunch options. Dine as Marilyn Monroe once did at this 1950's counter-style coffee shop and enjoy a bit of BH history.
Westside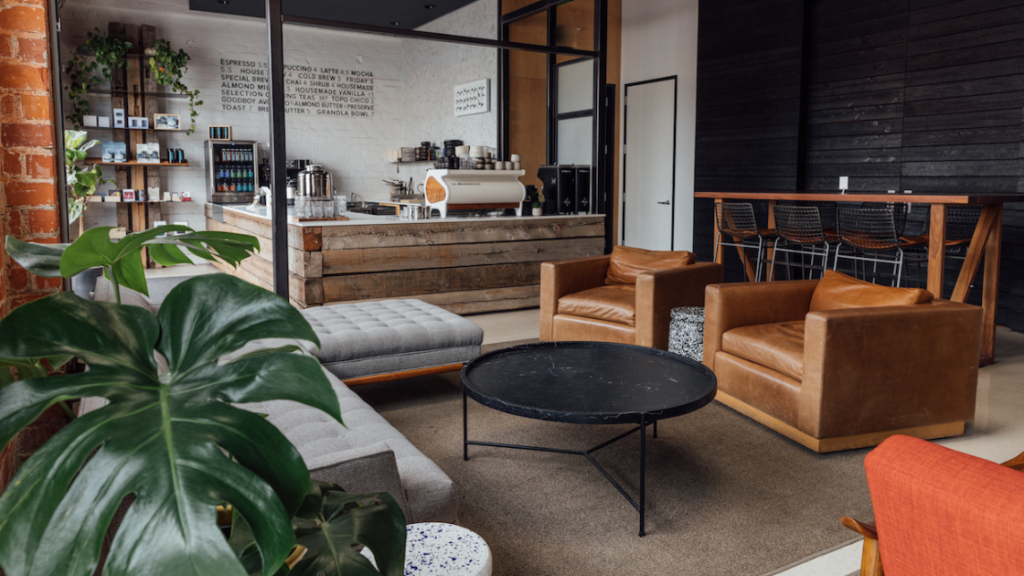 Location: Santa Monica, CA
Considered one of the best local cafes in Santa Monica, goodboybob coffee does a great job of providing quality brews and enjoyable bites. The coffee shop is located more inland near Santa Monica's production office scene but worth the trek. Enjoy a selection of Chapitas like the Rolex (fancy) or the Wisco Disco (fun) for a delicious and filling breakfast.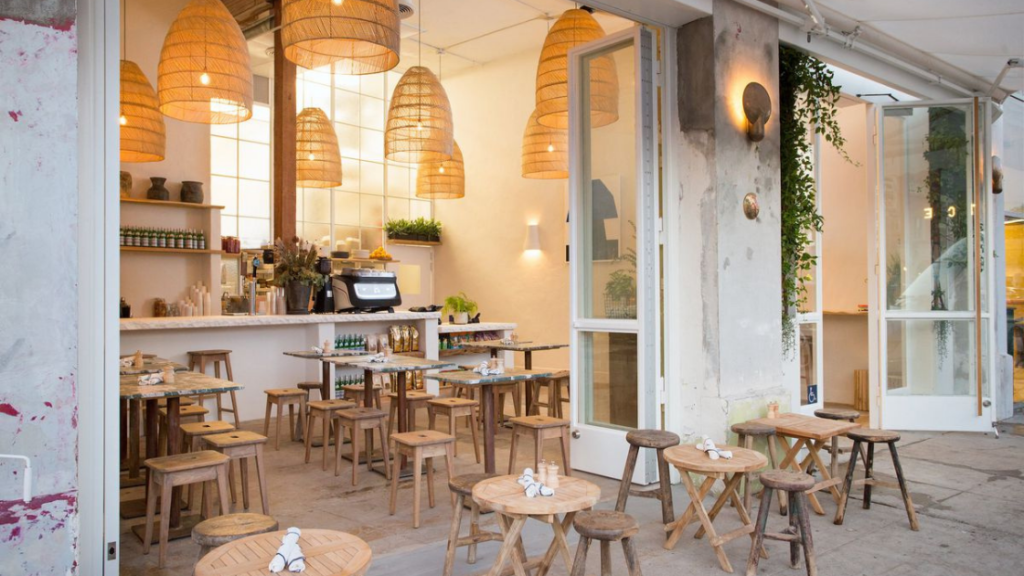 Location: Venice, CA
Have no fear; the only Great Whites you'll see at this local cafe is on the signage. The trendy Venice cafe offers relaxed outdoor seating, in-app orders, and fantastic food. Grab your breakfast or lunch to go or stay awhile. With choices like the Ricotta Hotcake and Swim Club Sandwich, you'll undoubtedly be coming back for more.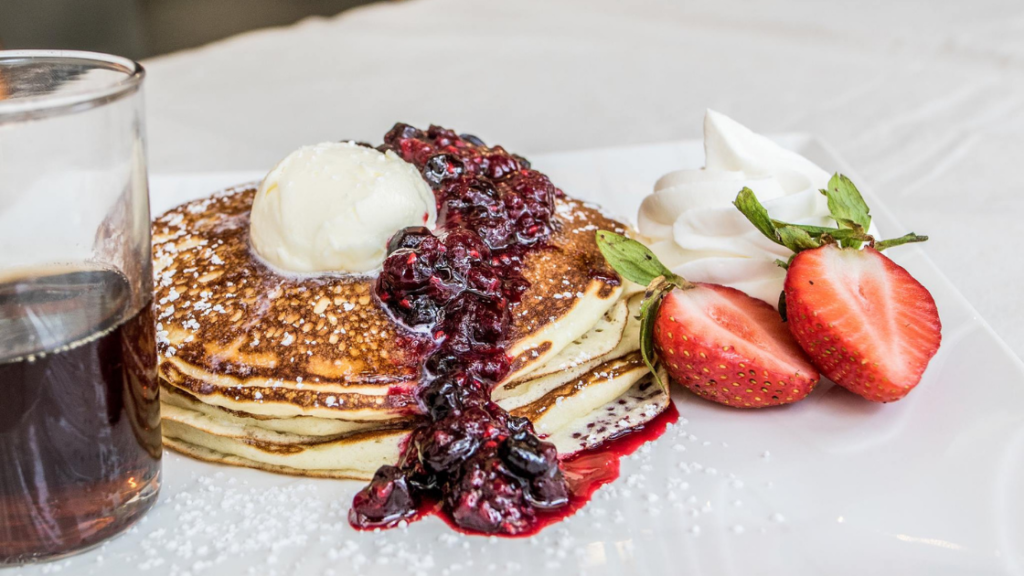 Location: Playa Vista, CA
One of the fastest-growing areas in LA, it should come as no surprise that Playa Vista offers its fair share of great dining. Home to tech giant hubs for Google, Facebook, and Hulu, you can find many great local cafes in Playa Vista. Making this week's list is the Has Restaurant. We recommend their Carrot Cake Belgian Waffle or Rocket Avocado Toast as our menu picks.
San Fernando Valley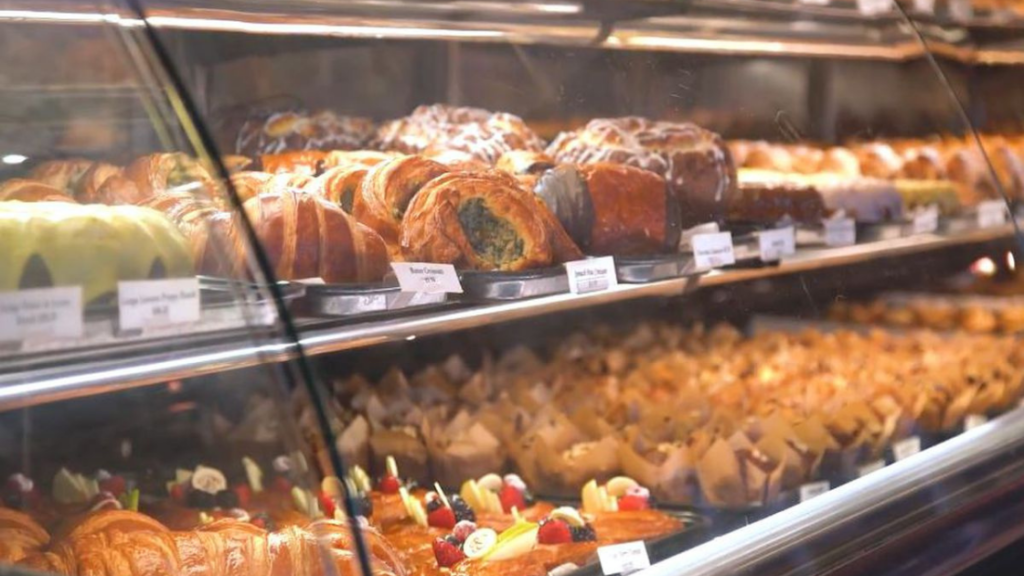 Location: Burbank, CA
When it comes to local cafes, Porto's Bakery is not just a favorite; it is a tradition. The Family run Cuban bakery has been a staple of the community since 1976. Since that time, the cafes have expanded to various locations, and the food has remained as delicious as the day they opened. Famed for their Empanadas, you can do no wrong enjoying the Chicken or Spinach and Feta offering for any time of day.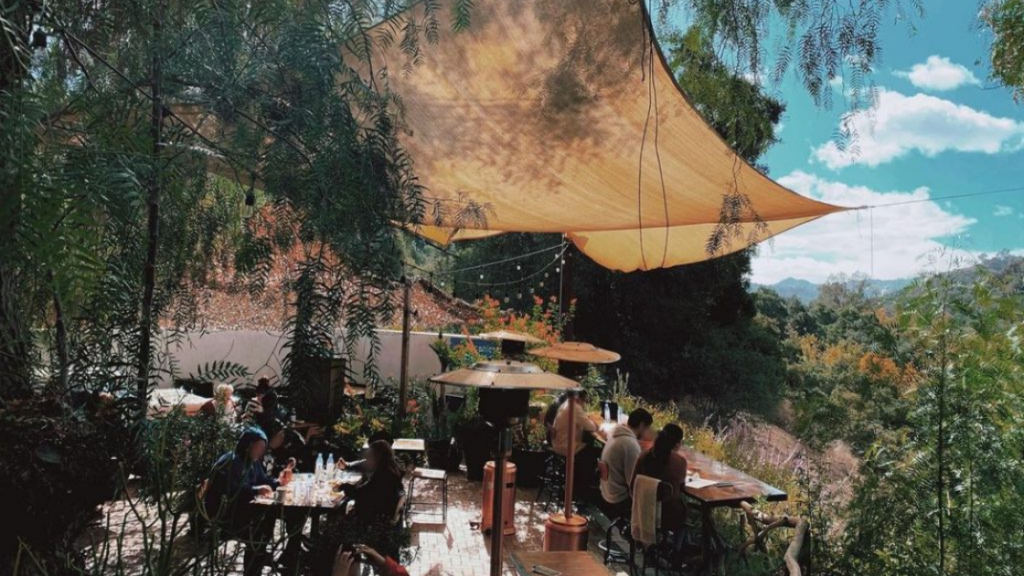 Location: Topanga Canyon, CA
Perched atop the Topanga Hills, Cafe on 27 offers lush views of the valley and a great escape from the hustle and bustle of the city. Aside from ambiance, you'll enjoy a vast menu of food and beverage options. 
There is something for everyone at this local cafe, from the Canyon Slam for breakfast to the Mushroom Burger for lunch.
Location: Encino, CA
We love local cafes that aim to diversify the food landscape, and that's precisely what you will find at Claudine's. The all-day brunch cafe focuses on food with a story, using the highest quality ingredients ethically sourced from local farms. From their Vegan Chai-Spiced Quinoa Oatmeal to the Brisket Mac & Cheese, we are saying yes please to everything on their menu. 
Conejo Valley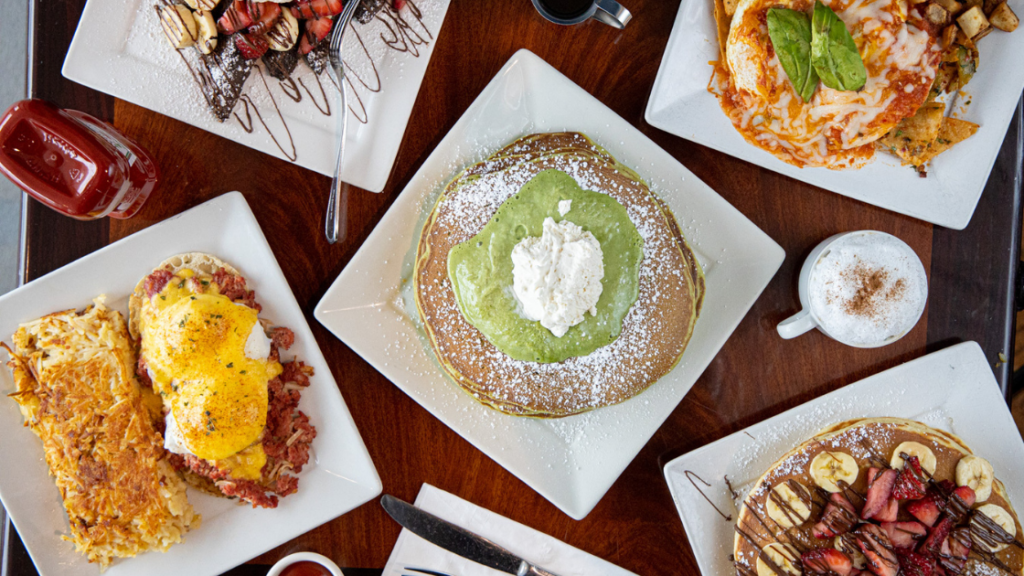 Location: Newbury Park, CA
As cozy as it sounds, The Nook provides a quinte and delicious option for local cafes in Conejo Valley. The idyllic cafe has the perfect assortment of pancakes, crepes, and hearty breakfast selections like the Sunrise Sandwich. Treat yourself to breakfast at this enjoyable spot in Newbury Park.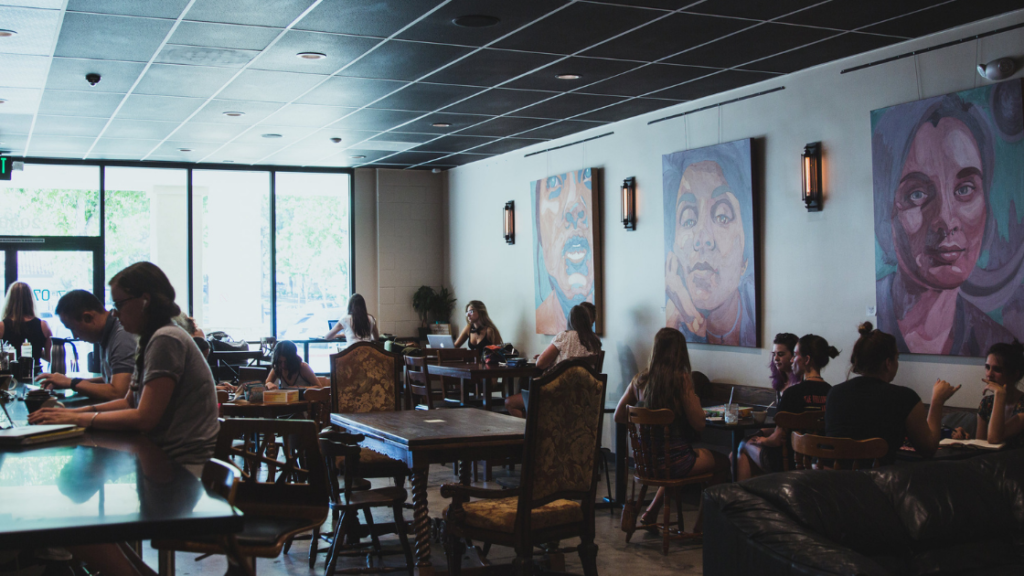 Location: Thousand Oaks, CA
Seeking to support creativity and community, The Five07 is a cafe with a purpose. Thousand Oak's local cafe offers a bounty of delicious food and beverages. From their Blueberry Lavender Toast to their calming Kava, we don't know where to start but are confident we want it all. Make your way to The Five07 today!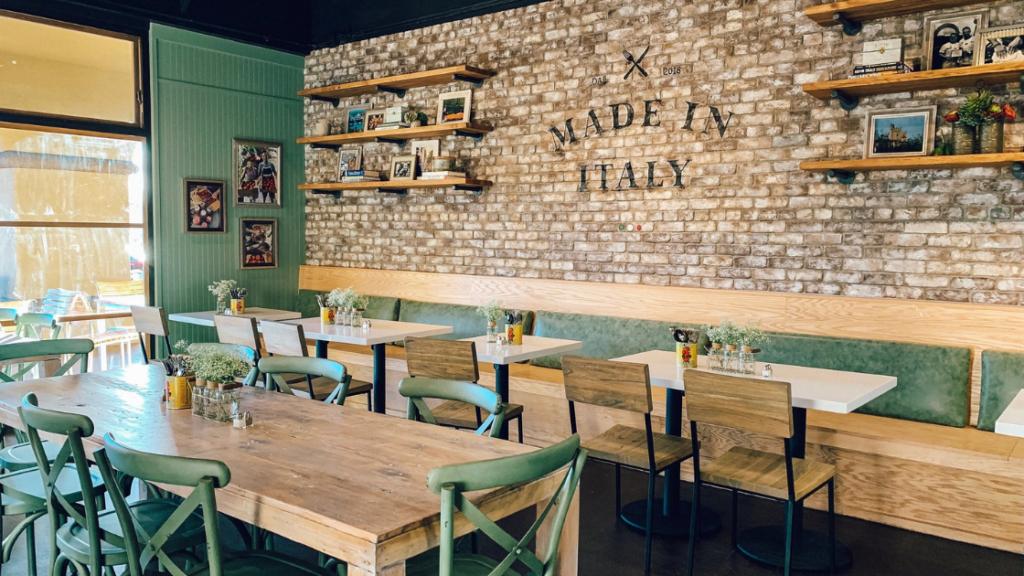 Location: Westlake Village, CA
For local cafes that are Molto bene, look no further than Made in Italy. The Westlake Village cafe offers an amazing assortment of options for Lunch and Dinner. Indulge in the Prosciutto Panini or go green with their vegetarian Regina Margherita. From the food to the setting, Made in Italy is genuinely Bellissimo!