Switch up your dining routine this week with our LA Eats selection of trendy places to dine. With so many options around town, your eatery list deserves an upgrade. Read on for our favorite places to dine from LA to the Westside and SFV to Conejo Valley. 
Trendy Places to Dine for LOS ANGELES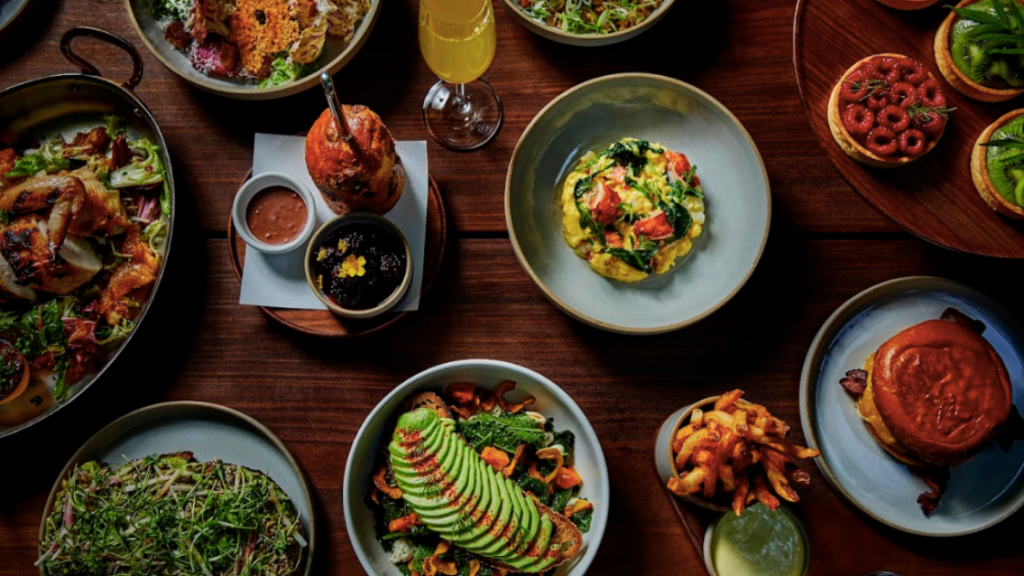 Location: 9040 Sunset Blvd | West Hollywood
After reopening in June, Ardor has quickly reclaimed its spot as one of the most trendy places to dine. The WeHo establishment from John Fraser offers an elegant ambiance and delicious fare. Enjoy solo or for an evening out for a truly memorable experience.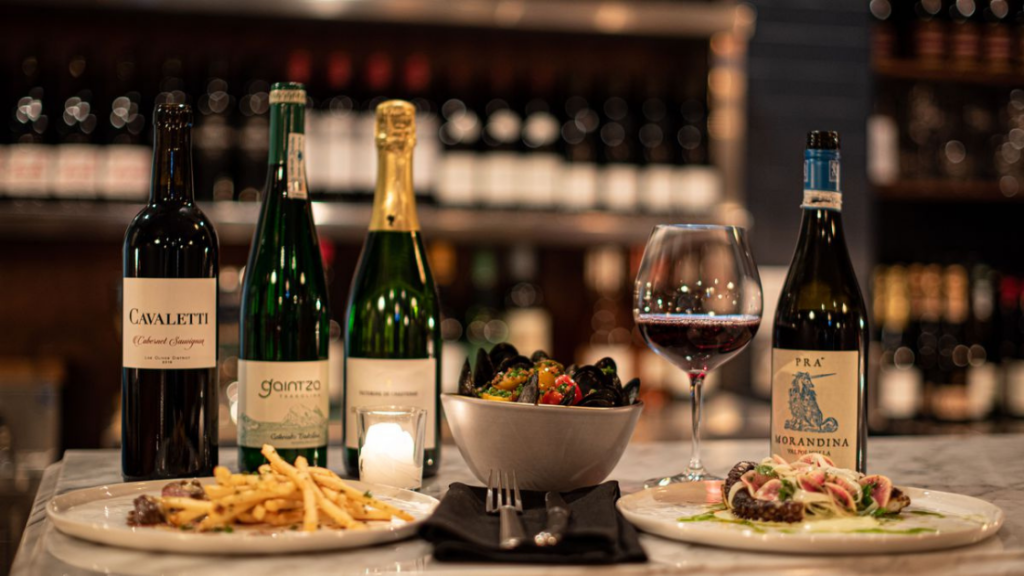 Location: 8310 W 3rd St | Los Angeles
If you're a fan of Augustine or Sushi Note, then add Melanie Wine Bar to your list. One of LA's new trendy places to dine, the eatery serves as the perfect neighborhood spot. Enjoy a wine-friendly menu and an extensive set of vintage picks by the glass.
Location: 4001 W 6th St | Los Angeles
The South Korean barbecue chain Daedo has expanded its popular to restaurant chain to Koreatown. For beef lovers far and wide, the eatery offers upscale vibes and high-quality prime-grade ribeye. As one of the best new and trendy places to dine, we absolutely recommend an evening at Daedo Sikdang.
Trendy Places to Dine for the Westside and Beach Communities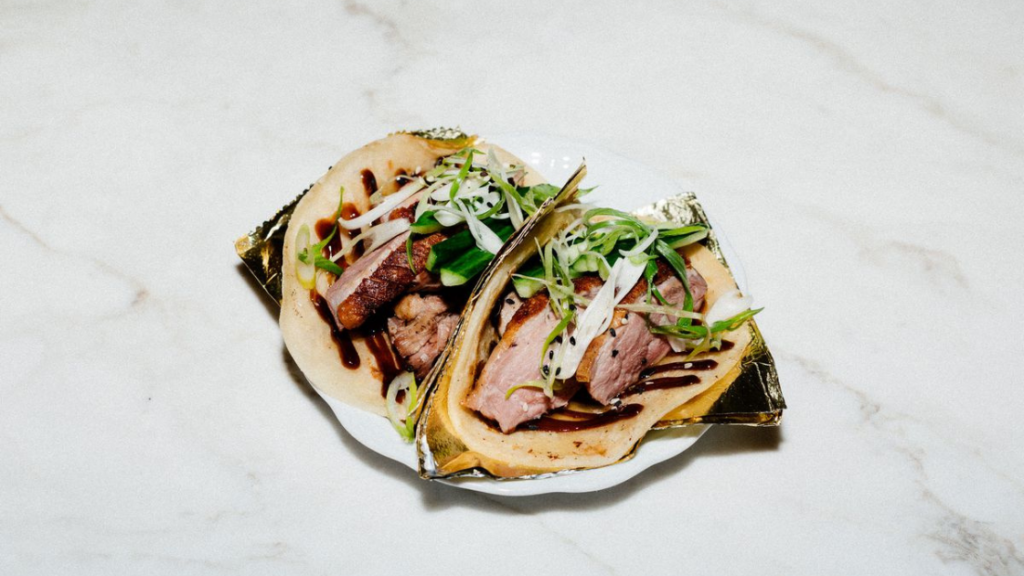 Location: 23 Windward Ave | Venice
One of Venice's newest eateries has quickly become a trendy place to dine. Winston House in Venice Beach offers great food and music in a relaxed setting. The ambiance is reminiscent of Delilah, with the patrons nearly the same. Just don't forget your vaccine card if heading over to dine, as the restaurant requires proof of vaccination for entry.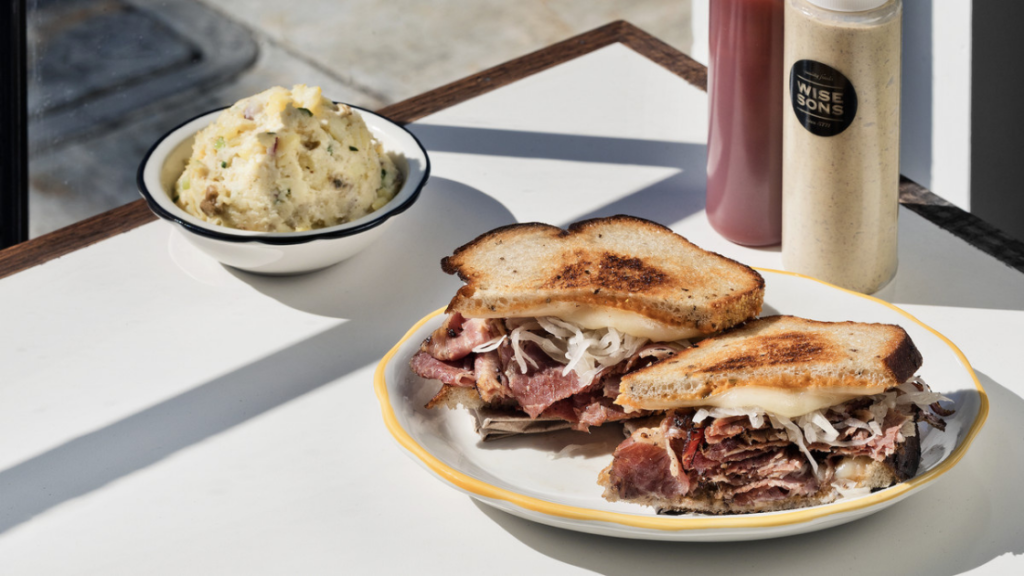 Location: 9552 Washington Blvd | Culver City
After immense success in San Fran, the deli chain Wise Sons has landed in Los Angeles. The Culver City deli serves up sandwiches, bagels, and other deli favorites. For LA deli's with delicious bites, you'd be wise to make your way over Wise Sons.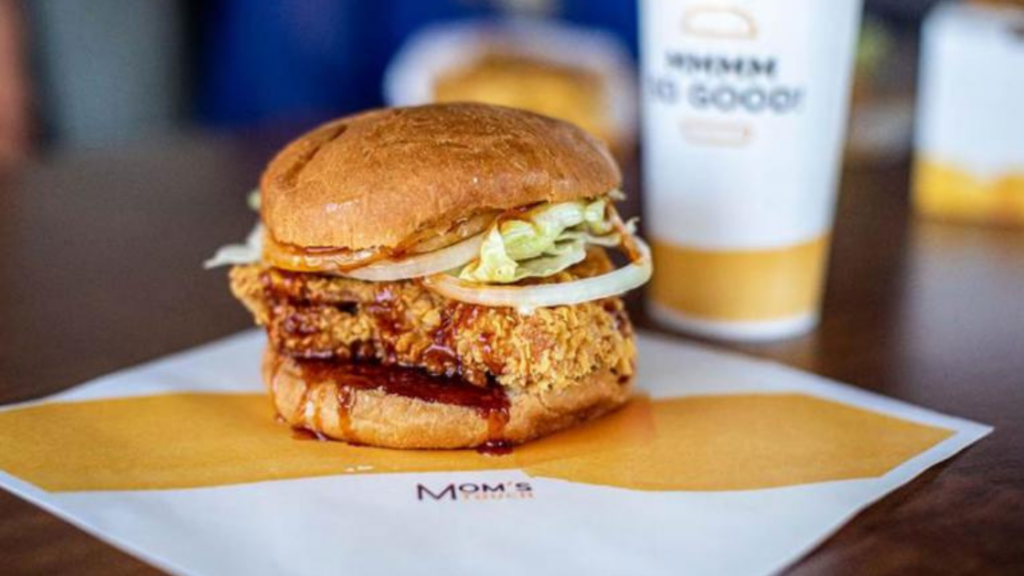 Location: 1400 W Redondo Beach Blvd Unit 120 | Gardena
Fans of fried chicken will rave after a serving of Mom's Touch South Korean fried chicken. The Gardena eatery has become a trendy place to dine for a number of reasons. From the out-of-this-world sauces like apple sing to its ultra crispy wings, you'll enjoy every bite. 
Trendy Places to Dine for San Fernando Valley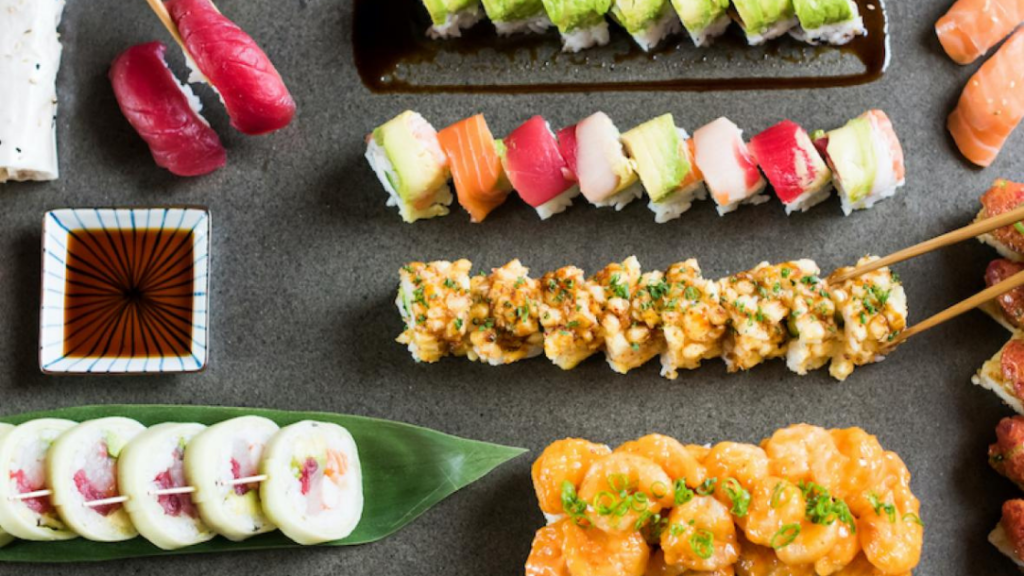 Location: 11680 Ventura Blvd | Studio City
Locals from the valley to LA, are familiar with Katsuya but the original still reigns supreme. Sushi Katsuya in Studio City may not be as "zhuzhed up" at its Hollywood locations but it's just as delicious. Enjoy an array of fresh seafood options at the valley's favorite sushi spot.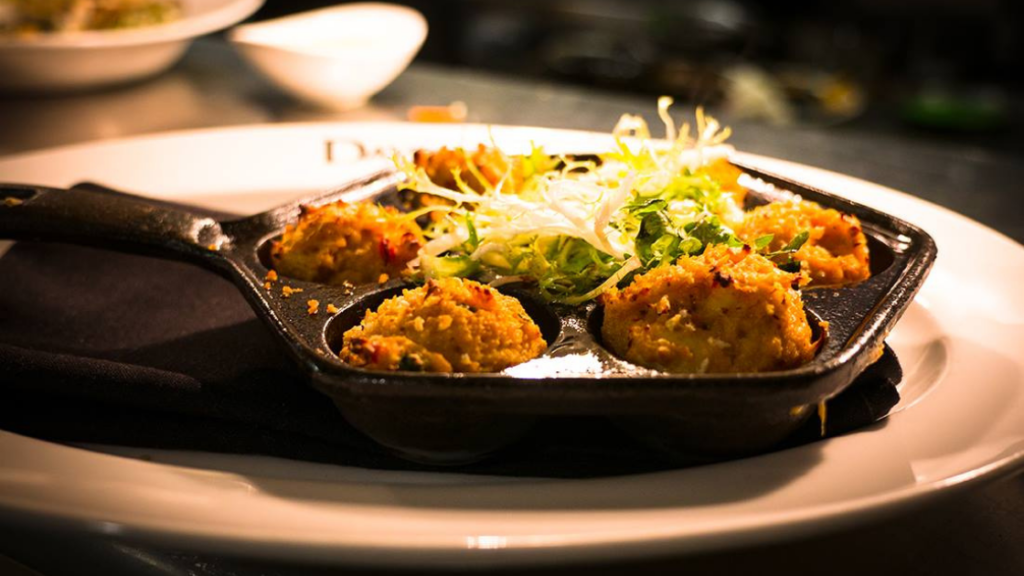 Location: 16120 Ventura Blvd | Encino
A sleek modern eatery in Encino, Davenport's Restaurant offers cuisine prepared with care from quality ingredients. Enjoy starters like the Smoked Trout Spread or mains like the Parmesan Crusted Jidori Chicken Breast. 
Location: 12650 Ventura Blvd | Studio City
This New American GastroBistro has so much to offer for Studio City locals. The Six Chow House has a range of seasonal menu items to delight every type of tastebud. Dig into the Six Mac n' Cheese with six artisan kinds of cheeses. Or go for the Turkey Sloppy Joes with portobello. 
Trendy Places to Dine for Conejo Valley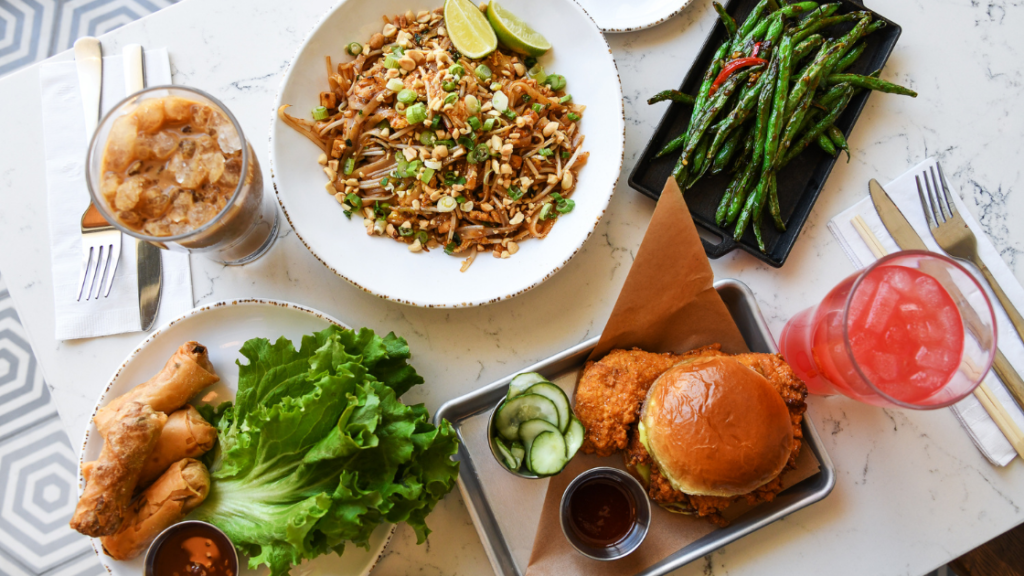 Location: 4000 Thousand Oaks Blvd Spc C1 |  Westlake Village
For an elevated dining experience in an upscale casual setting, you'll love Social Monk Asian Kitchen. The award-winning Chef Mohan Ismail serves up dishes with exotic spaces and bold flavors to enhance every dish. Dine for lunch or dinner with friends or family for a truly trendy place to dine.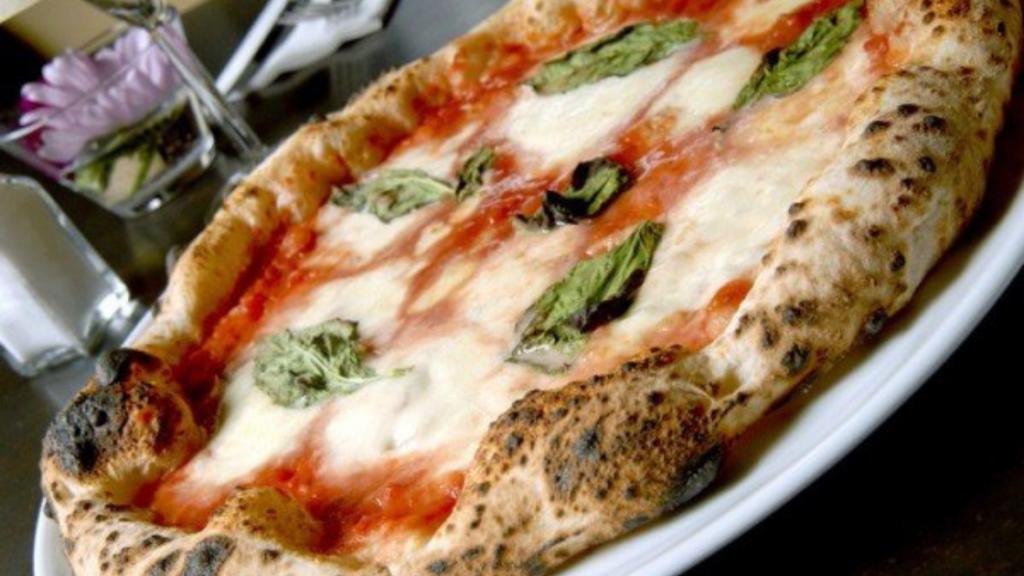 Location: 1714 Newbury Park Rd. #E | Newbury Park
For a delicious Italian feast, we highly recommend Spumoni in Newbury Park. The restaurant offers high-quality Italian cuisine using the freshest ingredients. Enjoy a range of options from traditional pasta and pizza to Spumoni's signature Gnocchi Bar".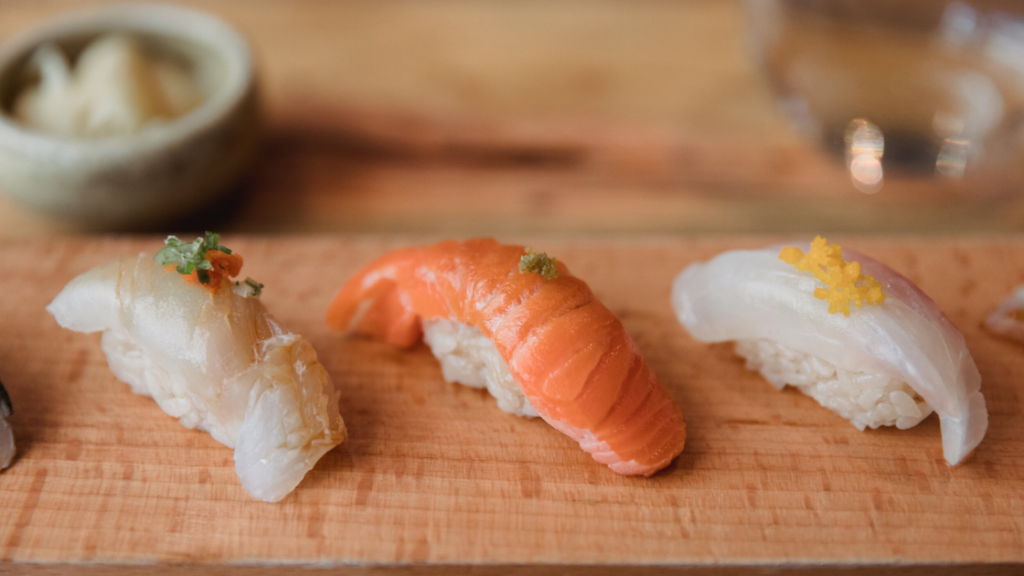 Location: 23733 Malibu Rd | Malibu
If you're looking for amazing sushi in Malibu, you will find plenty, especially at Bui Sushi. With fresh fish and an eclectic menu and reasonable prices, it's easy to see why Bui Sushi is a favorite. Treat yourself to options like the hamachi carpaccio or a specialty roll like the Malibu Sunset.