When it comes to fall the drive-in and rooftop movies are a perfect way to spend your evening. That's why we've compiled a list of the best ones from around town for you to enjoy.
Santa Monica | Drive-up and Outdoor Movies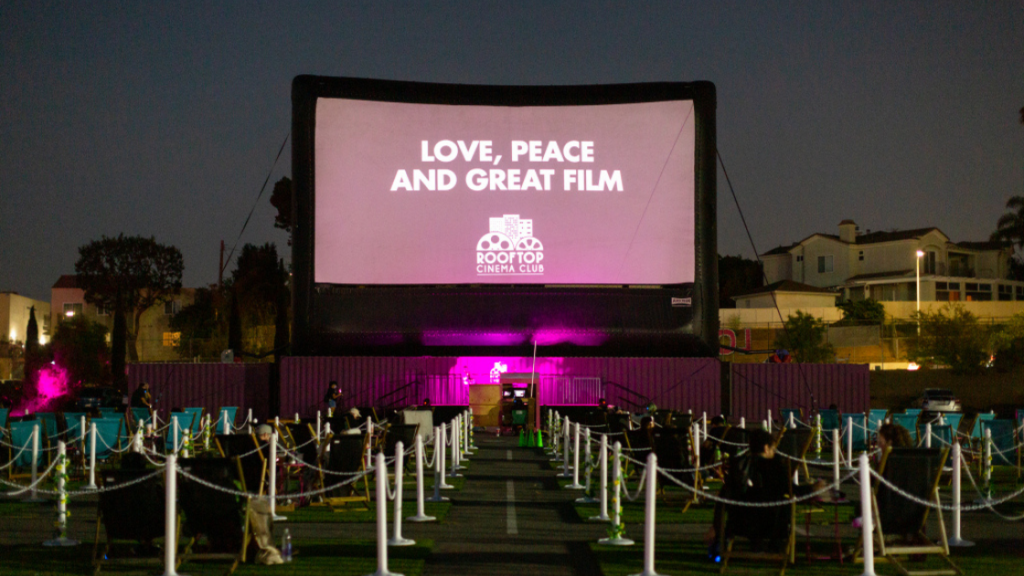 The Drive-Up at Santa Monica Airport brought to you by Rooftop Cinema Club, offers a great outdoor movies experience for the whole family, including the four-legged members. Iconic flicks play on a sixty-four-inch screen, and guests have an option to view the movie from either the Drive-In section or the Lawn Box seating area. They are open for most of the year when the weather permits. You'll find them on Santa Monica Interim Open Space, Off the I-10 Fwy W, exit S. Bundy Drive.
Downtown | Outdoor Movies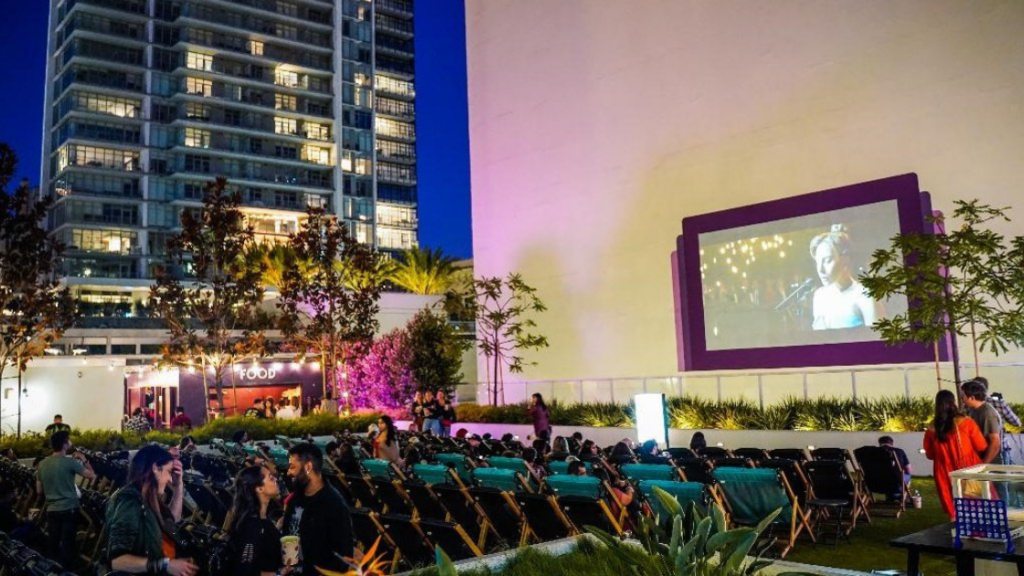 For good fun with like-minded adults, you will enjoy the scene at Rooftop Cinema Club DTLA.  Entrance is limited to 18 and above with a full bar and array of good food to choose from. They offer two seating options, an adjustable deckchair lounge Seat for solo dates or a wide-width, adjustable deckchair Love Seat for couples. Enjoy a range of outdoor movies offered at this downtown venue. Dates are available till October and they are located at 888 South Olive St, Los Angeles.
San Fernando Valley | Drive-in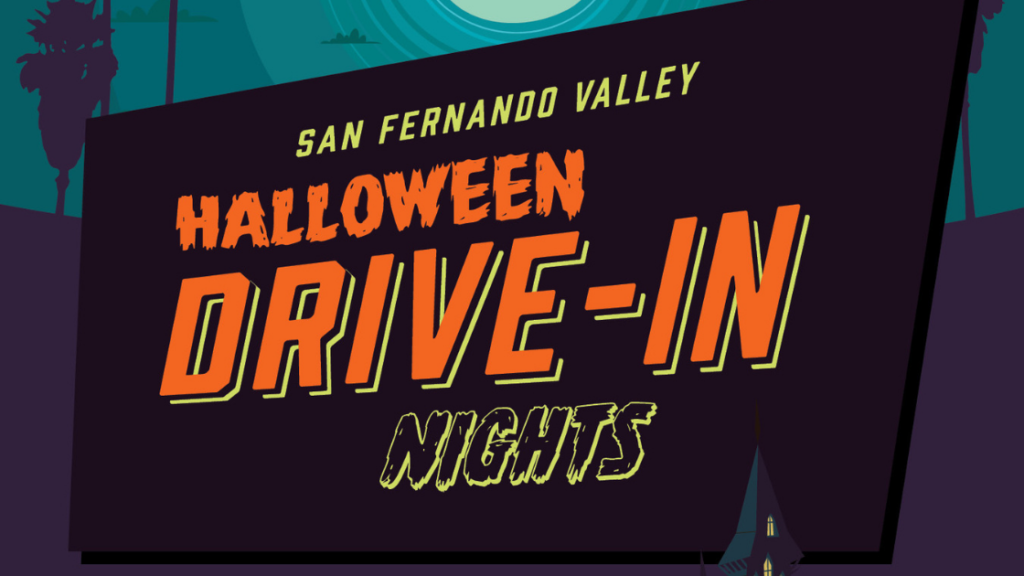 If you are a movie buff that pays attention to the little details, you will certainly appreciate the San Fernando Valley Halloween Drive-In. It is a pop-up cinema Halloween extravaganza. The screenings will be in Lake Balboa until Mid-October.
Street Food Cinema | Outdoor Movies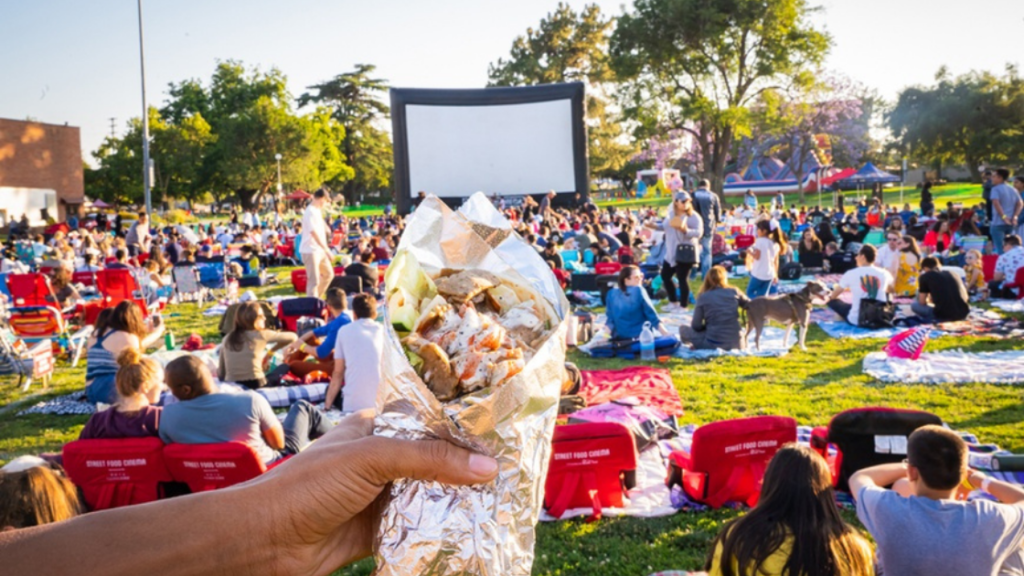 Street Food Cinema is a perfect marriage of food, music, and movies. Changing locations on a weekly basis, they partner with local talent in music and culinary arts and put on a show to remember. They will be screenings across Los Angeles, so do check their website for the schedule and venue.
Rooftop Cinema Club El Segundo | Drive-in and Outdoor Movies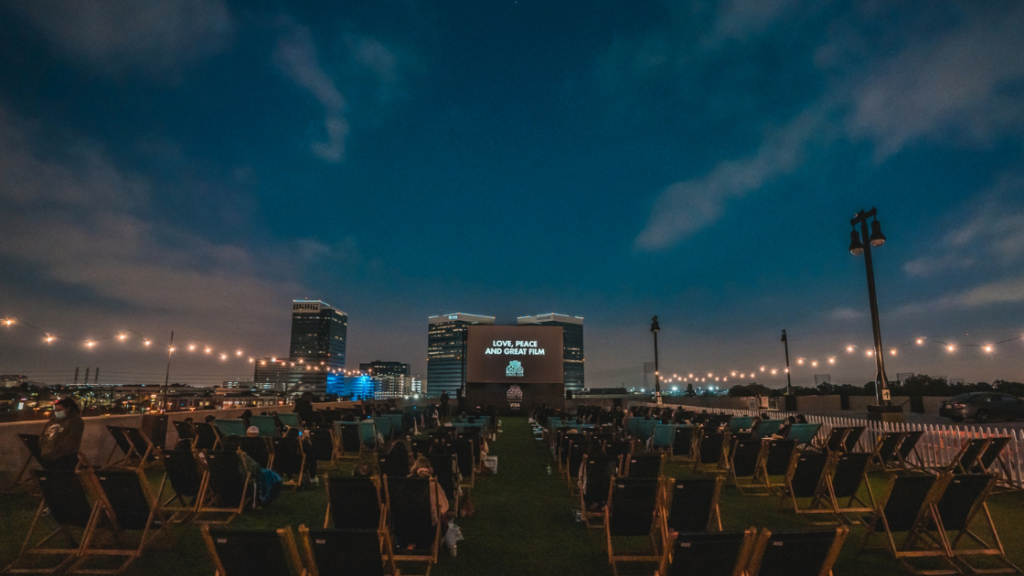 Rooftop Cinema Club El Segundo features a state-of-the-art LED screen, which means the whole family can enjoy a movie outdoors before bedtime, just in time to catch the sunset. Patrons are encouraged to arrive early to enjoy lawn games, delicious food from local eateries, and the lovely scenery. They operate on 1310 E Franklin Ave, El Segundo Thursday through Sunday, with dates till October.
We can finally bid adieu to indoor movies on the small screen and enjoy classic movies under the stars.