Thanksgiving is fast approaching, and you have your checklist on hand; turkey, check, pumpkin pie, check; what about the centerpiece? The perfect centerpiece for your dinner table is the icing on the cake for your Thanksgiving celebrations. Now is the perfect time to design the perfect thanksgiving centerpiece. We put together these centerpiece ideas for inspiration. Every home is unique; feel free to throw in personal touches to bring the arrangements together.
1. A Wildflower Vase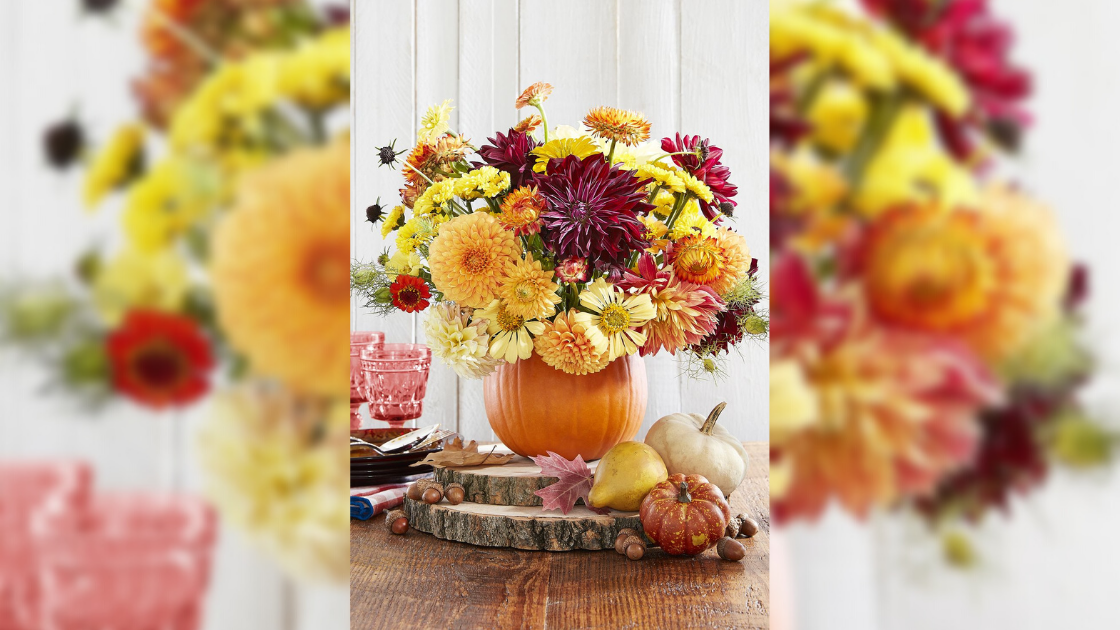 Spice things up by using a pumpkin Vase and decorating it with your favorite wildflowers. Larger dinner settings can get multiple vases placed at regular intervals. You can also play around with the vase sizes. The perfect wildflower pumpkin vase is just a click away.
2. Painted Pumpkins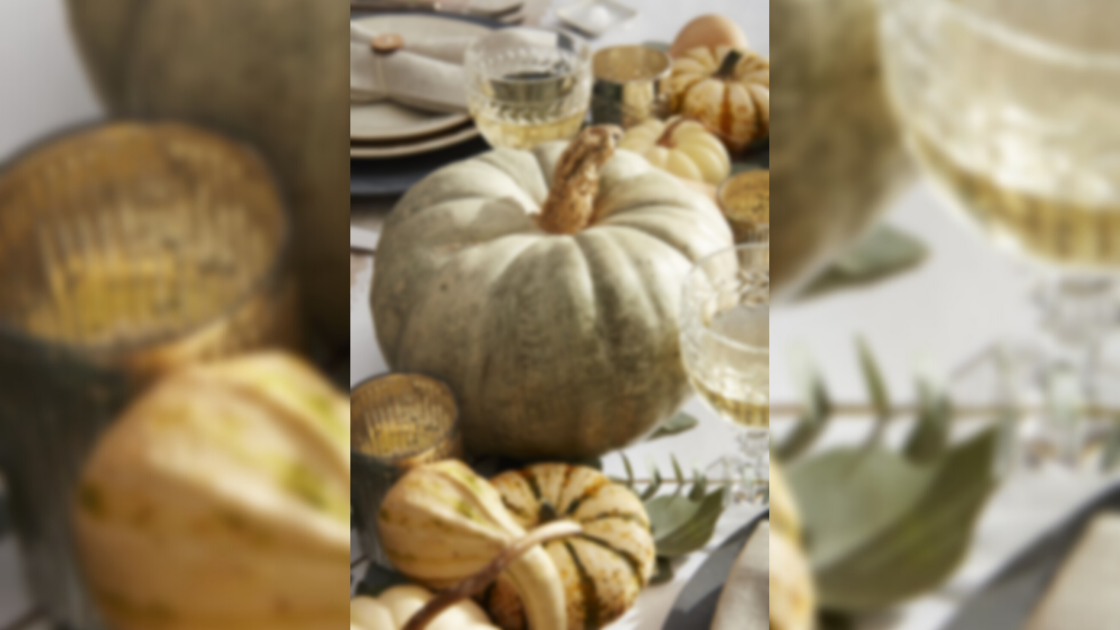 You can paint your pumpkins to fit your theme colors. Painted pumpkins create the ultimate feel of luxurious aristocracy in any home. You can add other complementary pieces like candle holders and lace trimmings to the setup. Use acrylic paint for flawlessly painted pumpkins.
3. LED Lights in Leaves
Let the light shine in. LED lights are a great way to get creative with dinner table lighting. Our design includes leaves twining around the lights, but you can make a unique design using your LED lights to match your setup. Varying the height creates a spectacular light display.
4. An Edible Center Piece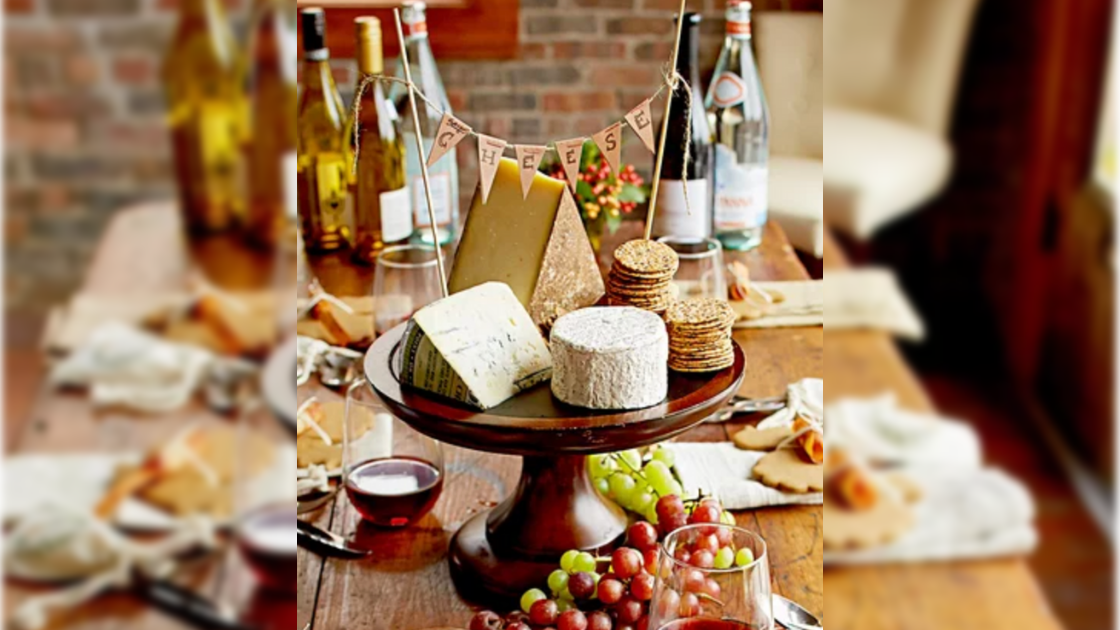 Wouldn't it be nice if you didn't have to throw away the centerpiece after dinner? An edible centerpiece should be gone by the end of dinner, saving you the trouble of cleaning up. It is also a chance to infuse flavor into the thanksgiving dinner. An edible centerpiece looks immaculate when paired with wood pieces and warm colors.
5. Plaid Designs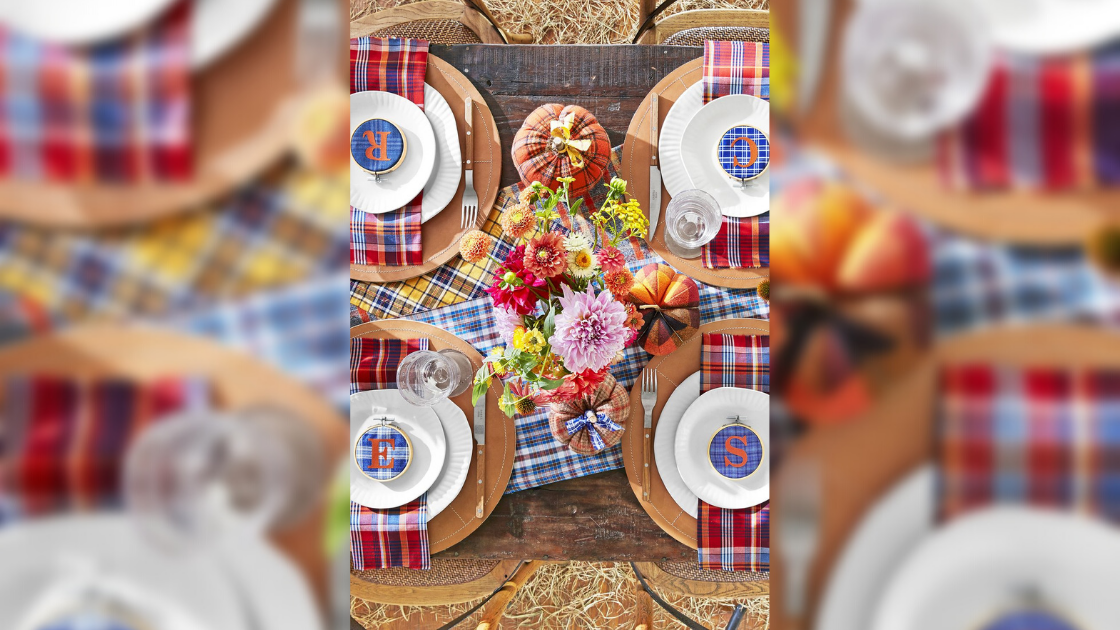 This design features patterned table fabric that creates a sophisticated feel around the dinner table. Feel free to add any trimmings that go well with the plaid look. Plaid napkins give life and color to your dinner setting. You can incorporate flower vases with matching flowers and wooden pieces to boot.
6. The Maize Vase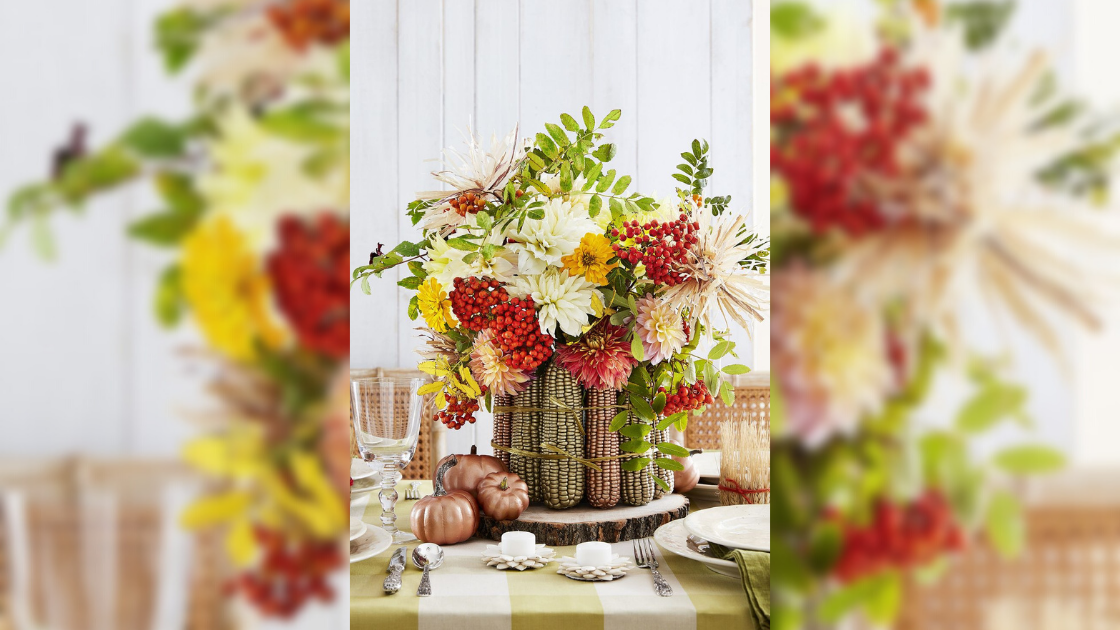 Why go for a boring old glass vase when you can create one using maize cobs. Leave the maize attached to the cob and spray-paint it to add a little pazazz to your thanksgiving centerpiece. Once the cobs are dry, tie them together in a circle, then glue the pieces together. For the flowers, go for bright colored flowers that catch the eye. Place the maize vase on a high point to showcase its beauty. You can also place painted pumpkins beside this centerpiece.
7. Wheat Cloches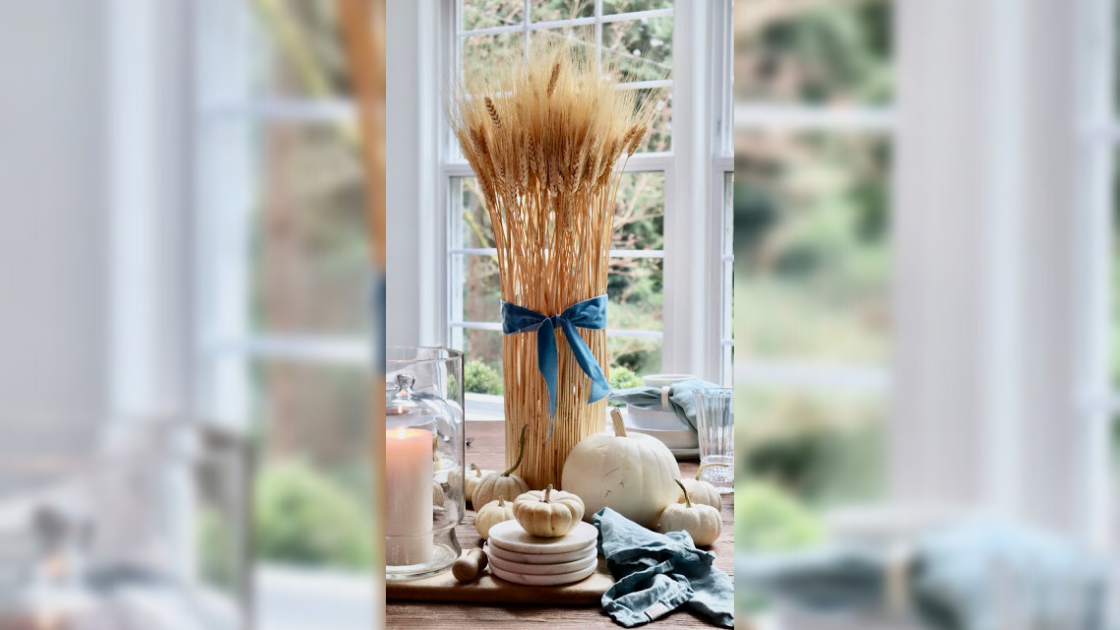 We saved the best for last. Work with a colorful table cloth and start by tying a hand full of wheat using brightly colored thread. Then turn a Cloche upside down and place the bundle inside. Place the cloche right side up back on the table. You can pair this design with candle holders and edible pieces around the cloches. There you go, the perfect wheat cloche design, a picture of elegance and sophistication.