While Southern California doesn't have the winter temperatures and weather conditions that other places around the U.S. experience, that doesn't mean that you can't get into the winter mood at home. Whether you want to add the full wintry effect to your entire home or add seasonal splashes in smaller areas, these ten winter decor ideas are sure to give you plenty of inspiration.
Cozy Winter Nook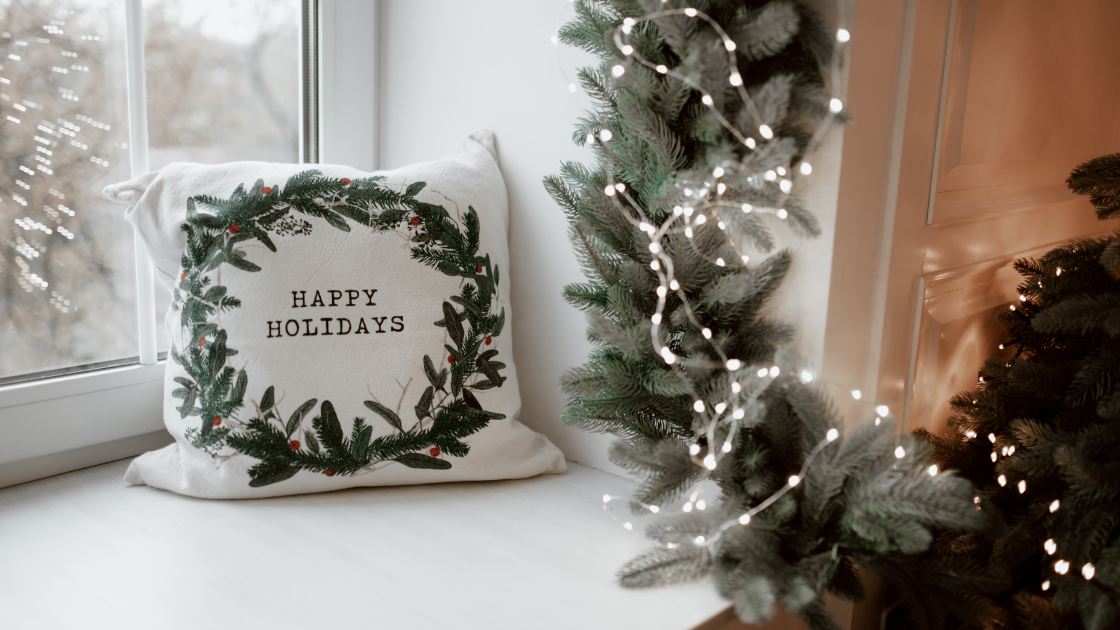 Bring winter to a cozy corner or reading nook with a vintage chair and neutral shades. Use a shabby chic wooden chair, a rocking chair, or a seat covered in black and white checkered fabric as your starting point. Add a cream chunky knit blanket and a black and white checked cushion, and fill a vintage basket with dark evergreens and rich red berries, wrapped in tiny twinkling lights. A small wooden side table with cream candles and a festive wreath on the wall really add the finishing touches.
Nature-Inspired Centerpiece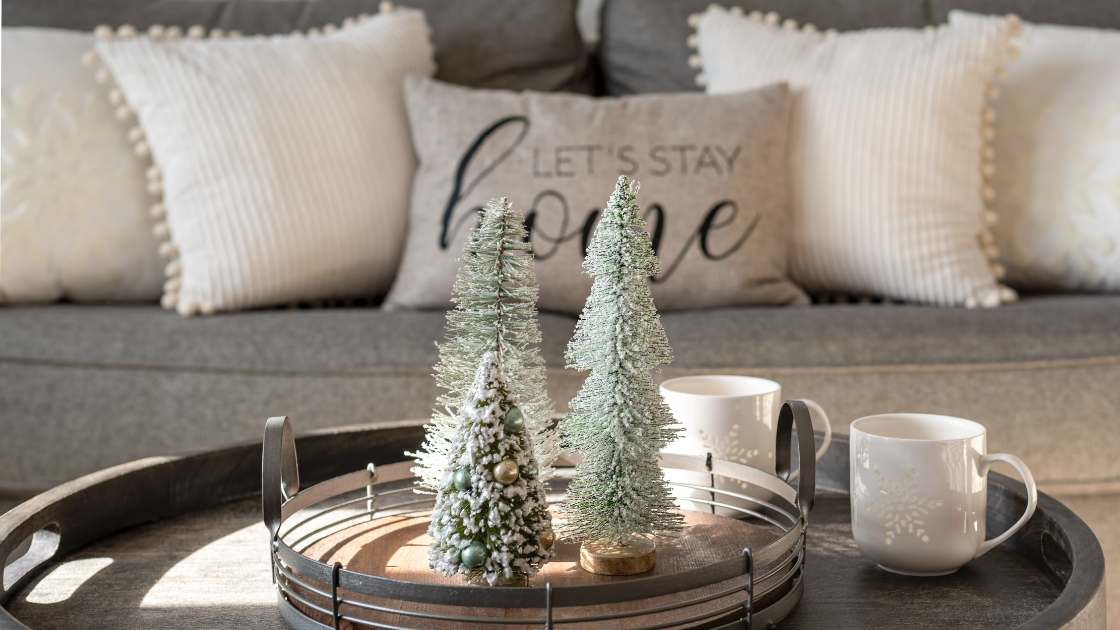 Combine elements from nature for a beautiful centerpiece for the dining table or winter decor for a shelf. Easy to put together, start with a deep wooden bowl, stone container, or dull silver urn and fill with snipping of festive foliage, berry sprigs, chestnuts, and pinecones. For a longer-lasting display, use faux greenery and plastic berries. You could also add small green and red baubles and thin strands of lametta.
Staircase Garlands Winter Decor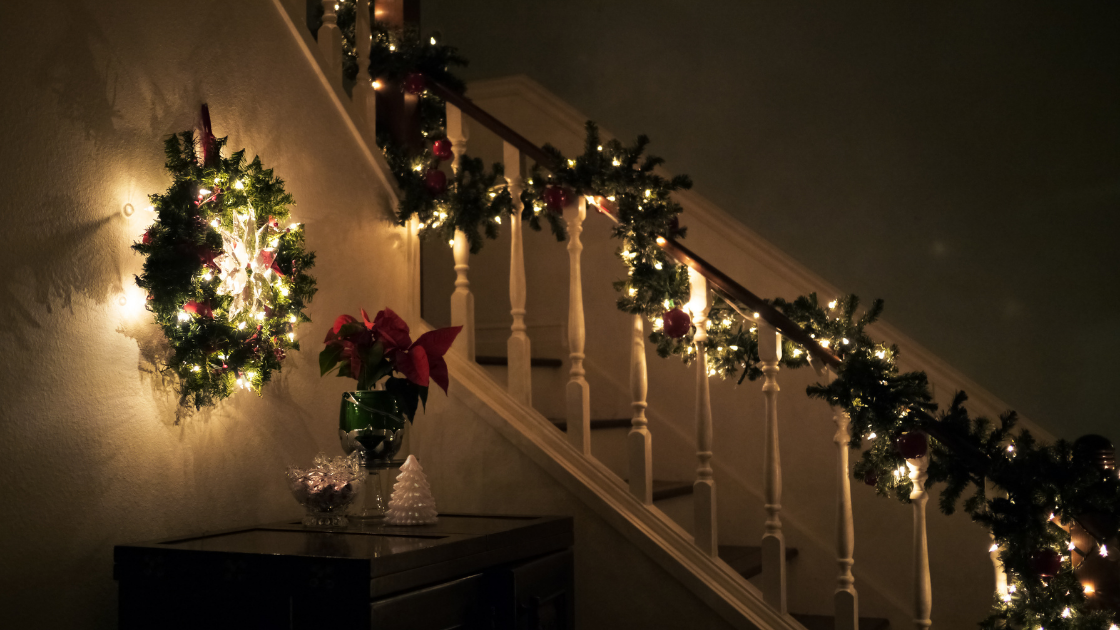 Particularly for homes where staircases are in a prominent position, adding winter decor makes for a terrific highlight. Hang festive garlands along the rails, either matching the colors to your existing palettes or combining multi-colored hues for a vibrant holiday ambiance. Alternatively, use the traditional reds and greens of Christmas, the red-green and black of Kwanzaa, or the blues and white of Hanukkah. You could even delight little kids with garlands of mittens.
Paper Snowflakes Winter Decor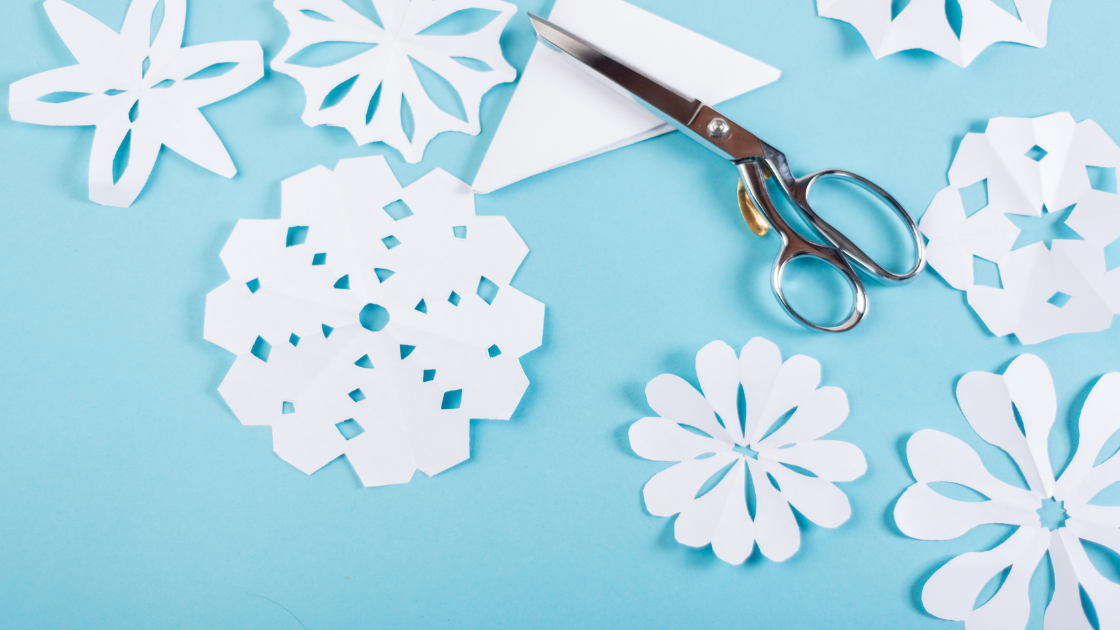 Create your own snowy effect at home with easy-to-make paper snowflakes. All you need is some white paper and a sharp pair of scissors, plus some fine string for hanging. There are plenty of templates online for crafting gorgeous snowflakes if you're not feeling very imaginative. Hang the snowflakes from your ceiling for a gorgeous wintry scene. You could also include pale blue, silver, and glittery snowflakes for even more of a shimmer.
Plaid Table Settings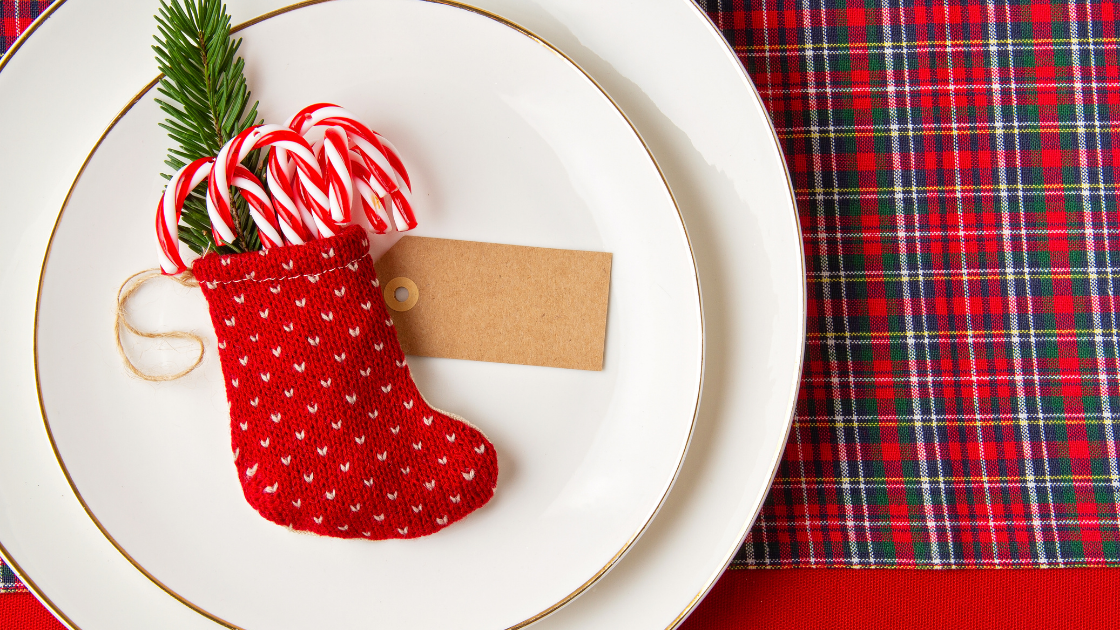 Use pretty plaid patterns and block colors for an attractive table. Combine various textures, such as ceramic plates and bowls of different sizes, fabric napkins, and tartan-edged wooden placemats, for a truly elegant effect.
Winter Cushions and Throws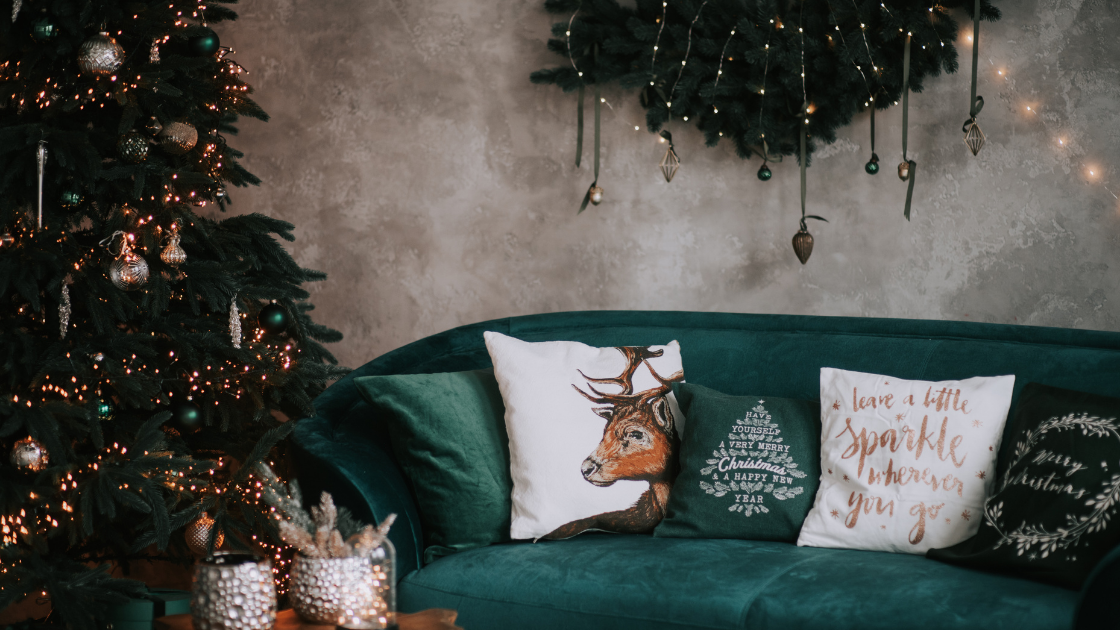 One of the easiest winter decor ideas is to switch your regular throws, blankets, and cushion covers for those with a festive feel. Whether you choose items in seasonal colors or opt for those with patterns like snowflakes, baubles, reindeers, or stars, you can use textiles to bring winter to any room in your home.
Winter Lights and Candles Winter Decor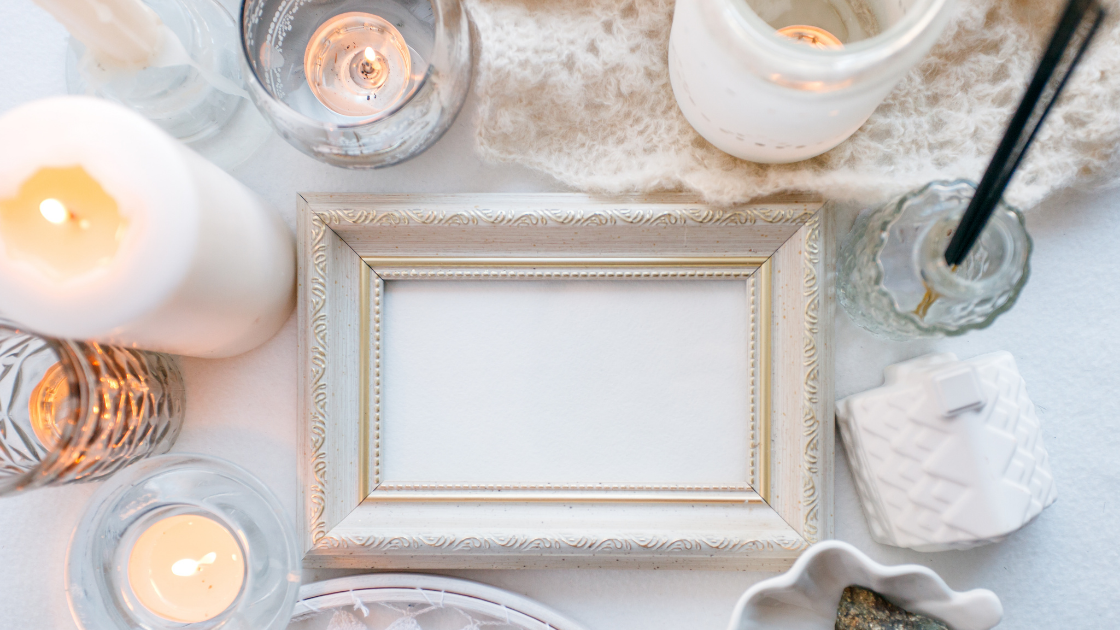 Twinkling lights after dark are often associated with winter and many major winter celebrations, including Hanukkah and Kwanzaa, involve candles. Adorn your rooms with strings of lights; think around wall pictures and mirrors, along the edges of shelves and around doors, and add a seasonal candle display on a window ledge to enjoy even more shimmering lights.
Christmas Tree Forest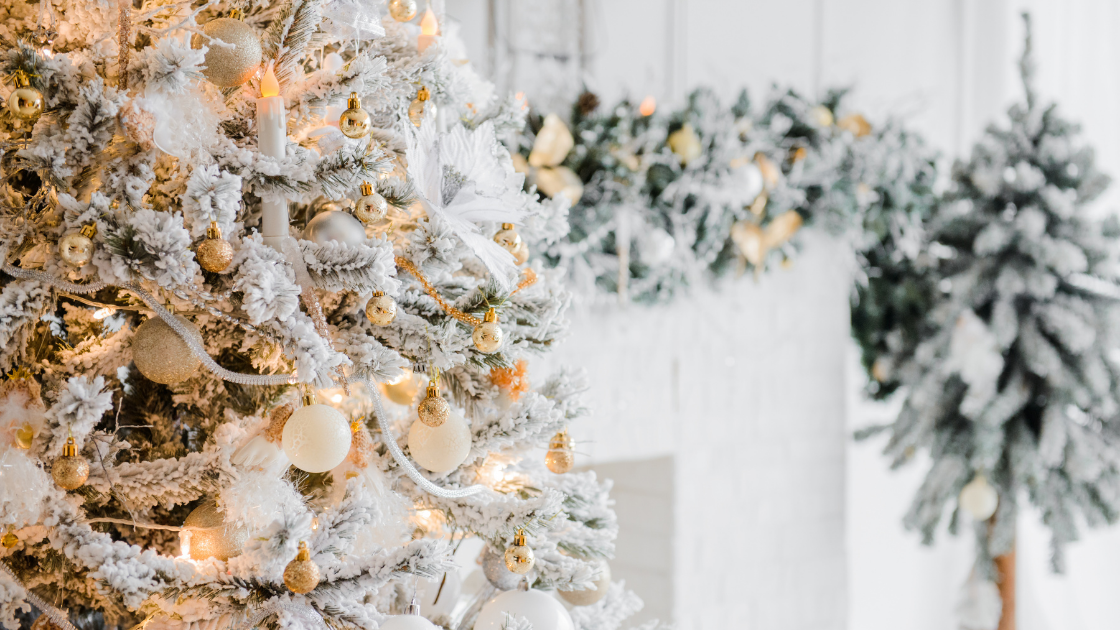 If space allows, why stop at just one Christmas tree? Combine several trees in various sizes for a stunning wintry forest at your home's entrance. For a true winter effect, opt for plain planters and simple decorations in silver and white to make your trees appear ice cool.
Scarf Wreath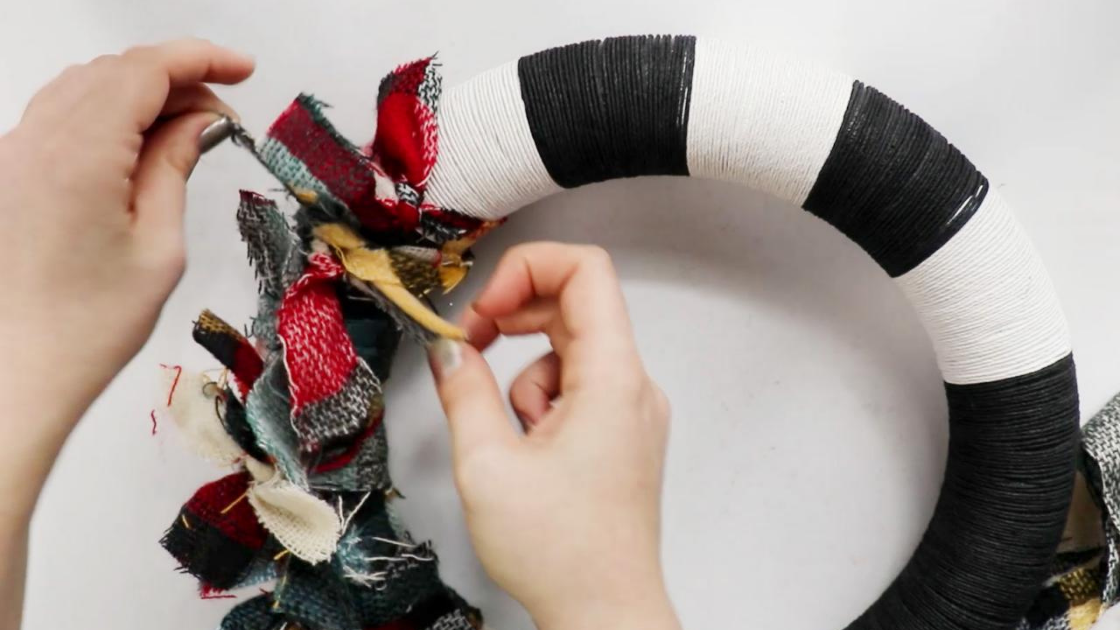 Switch your traditional wreath for a quick-and-easy DIY project using a scarf. Wrap a scarf in your chosen color and pattern around a foam circle and use safety pins to hold the ends in place. Attach some small mittens or socks and a woolen bow to finish. You can then hang the novel decoration from your front door or anywhere else that you like.
Cocoa Bar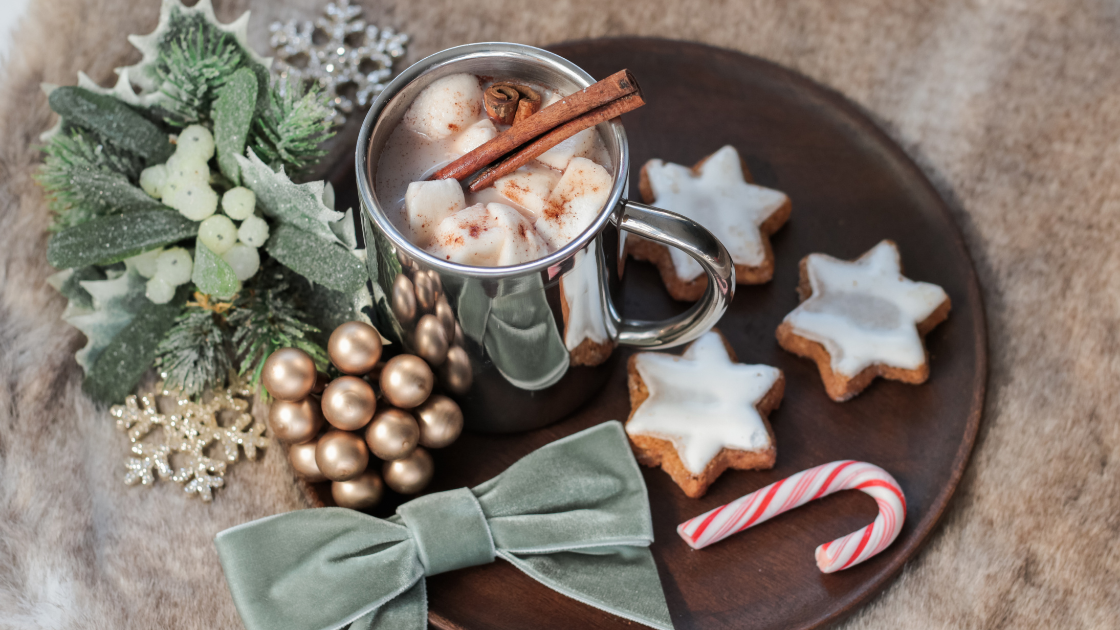 Take inspiration from rustic log cabins and create a charming hot cocoa bar in your home. It's perfect for in the dining room, living room, large kitchen, spacious entrance, or even on a covered porch. Cover a table or bench with a wintry cover and add a mug tree with enamel mugs. In addition, add a pitcher to fill with hot water, a tub of spoons, and glass jars with cocoa powder. Don't forget to include toppings such as mini marshmallows, cinnamon powder, and chocolate chips. A lantern, a bowl of pine cones or fern sprigs, and a chalkboard cocoa bar sign add the ideal finishing touches.