Just because we are midway through the year doesn't mean you can't switch up the paint color in your abode. For the top color trends of 2022, read one below and give your home a fresh new look!
Pantone's Very Peri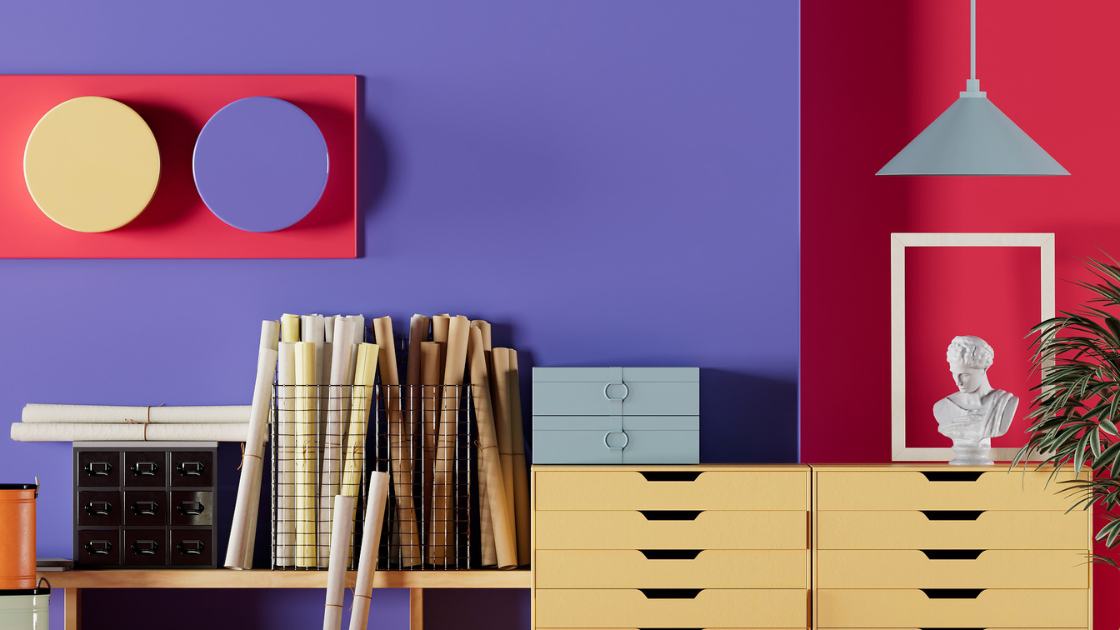 Of course, the color to kick off our top paint colors of 2022 list would be Pantone's 2022 Color of the Year 'Very Peri'. The hue made history as the first ever to be created specifically for the Color of the Year. Very Peri (17-3938) is a brand-new blue — mixing vivifying violet with electric red undertones to create the ultimate chic shade. This hue can be ideal for an entire room or accent wall. 
Sherwin-Williams' Evergreen Fog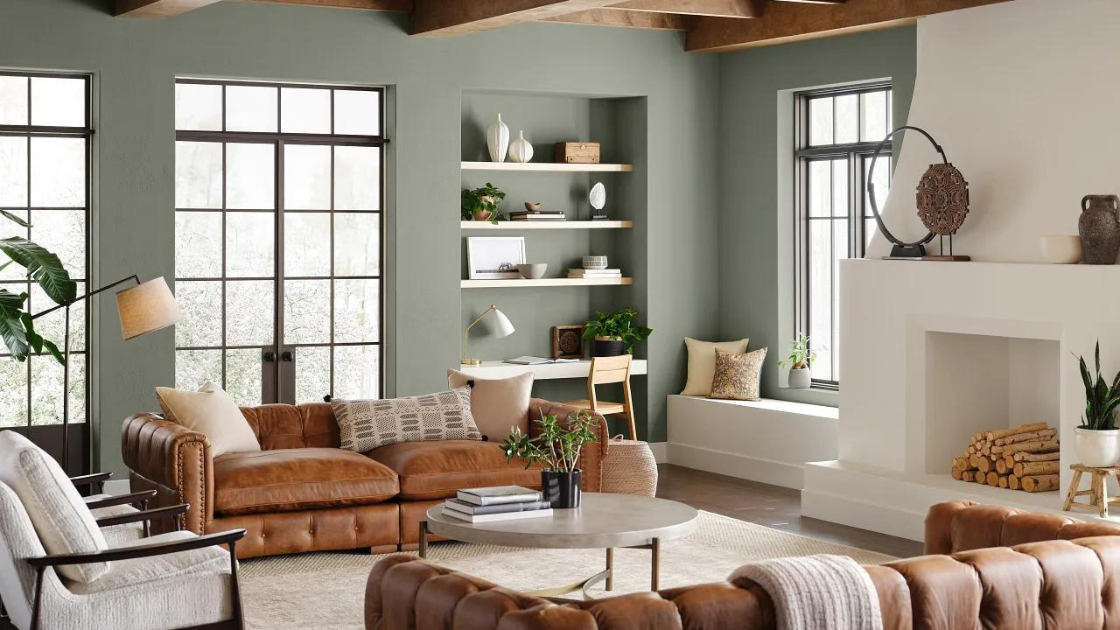 Reminiscent of nature, the soft green tones of Evergreen Fog (SW 9130) have made it a popular paint color for 2022. The color itself gives feelings of both revitalization and growth with a natural emblem of newness. As Sue Wadden, director of color marketing at Sherwin-Williams, explains, "From a color psychology standpoint, Evergreen Fog signals growth, emergence, and new beginnings." All the more reason to give the right space in your home it's a new beginning as well.
Sherwin-Williams' Aleutian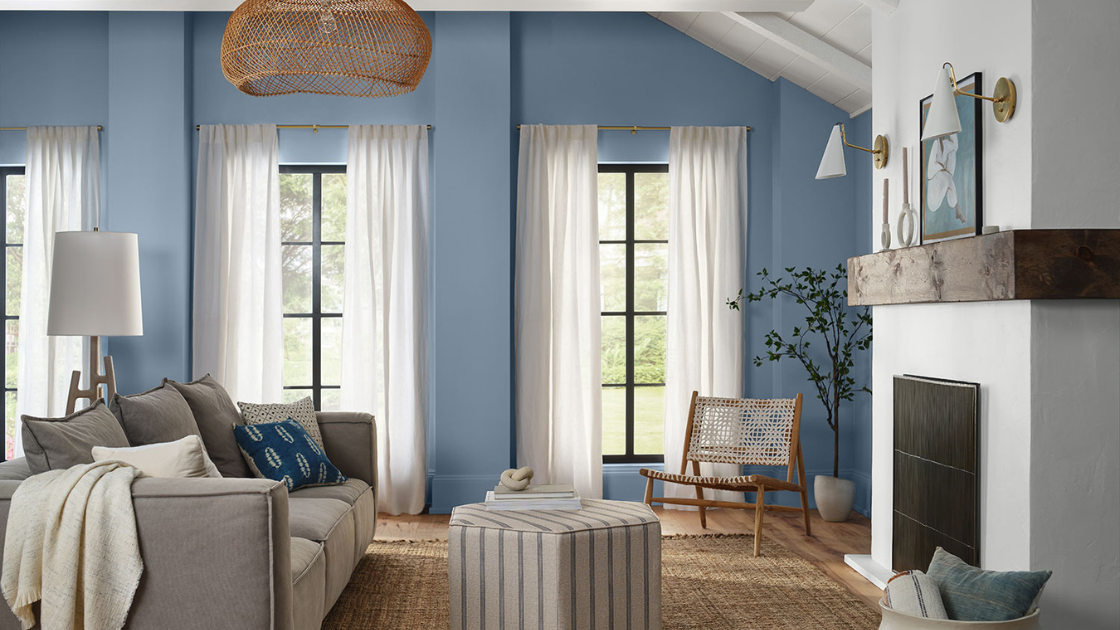 As a stunning light-washed shade of indigo, Aleutian (HGSW 3355) promotes balance and wellbeing through its gentle hues. Aleutian is part of the HGTV Home by Sherwin-Williams collection and provides a crystalline calm that can easily complement any setting. This paint color works well with natural wood and rooms with rich sunlight. 
Behr's Breezeway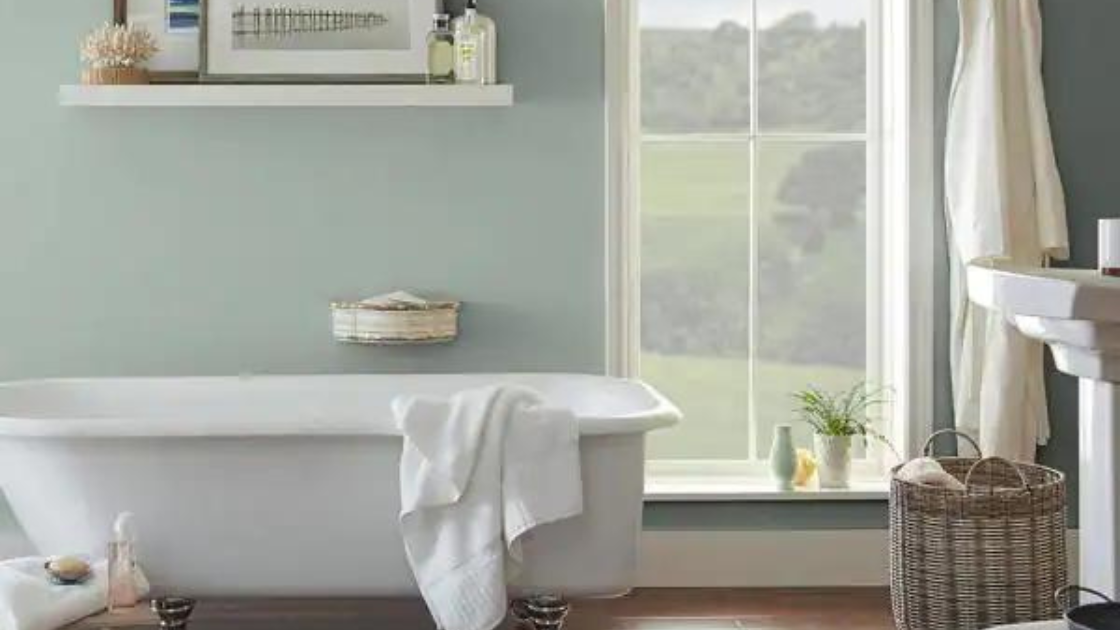 Say hello to Breezeway (MQ3-21), a soft, silvery-green shade with cool undertones. The paint color brings to mind the thought of sea glass, making it ideal for an ocean-side abode. This color embodies both outdoors and nostalgia that one can find inspiration from. From casual to coastal and modern to vintage, this paint color works great for home offices and living rooms.
Valspar's Gilded Linen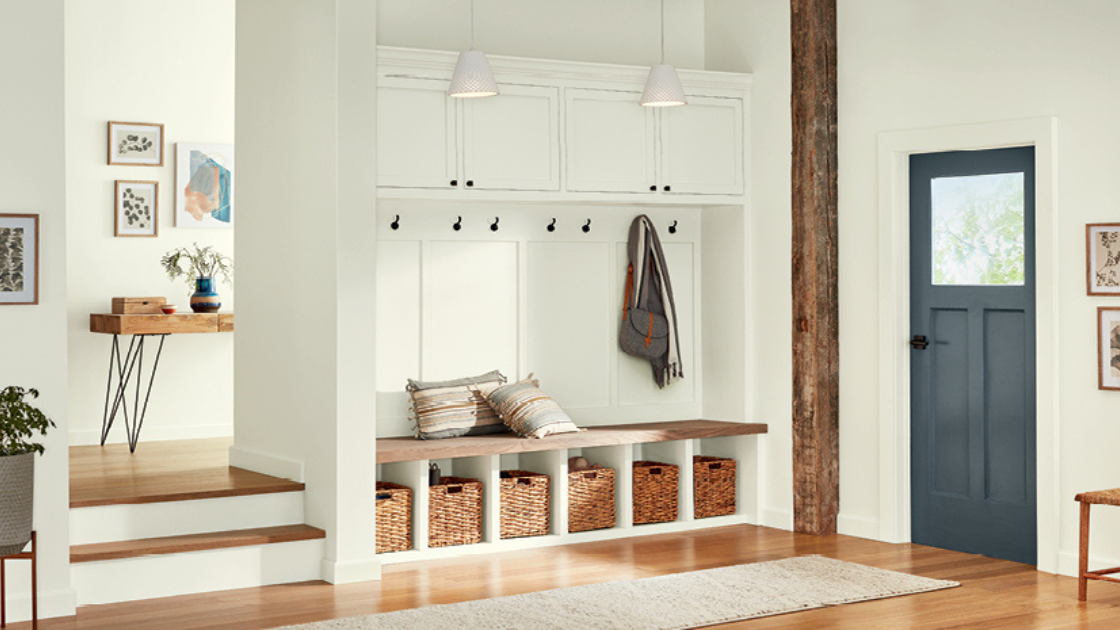 For a more organic paint color of 2022, consider Gilden Linen from Valspar. This hue offers a warm natural white that works in multiple spaces. Valspar color marketing manager Sue Kim notes the following: "A simple neutral like Gilded Linen emphasizes our desire to have a clean and organized home. It is a great transitional color and is perfect for entries and hallways connecting spaces throughout our home." Make your home extra cozy with Gilded Linen.