As the weather cools down and the leaves turn, let's turn back the clock for a retro movie theater outing. Tinsletown is famed for its retro fixtures, and many of these architectural icons remain in use. From silent noirs to classics and blockbusters, there is a range of films to see across LA's many old-fashioned cinema spots. Read on for our list of favorites and catch a flick in true style!
The Theatre at Ace Hotel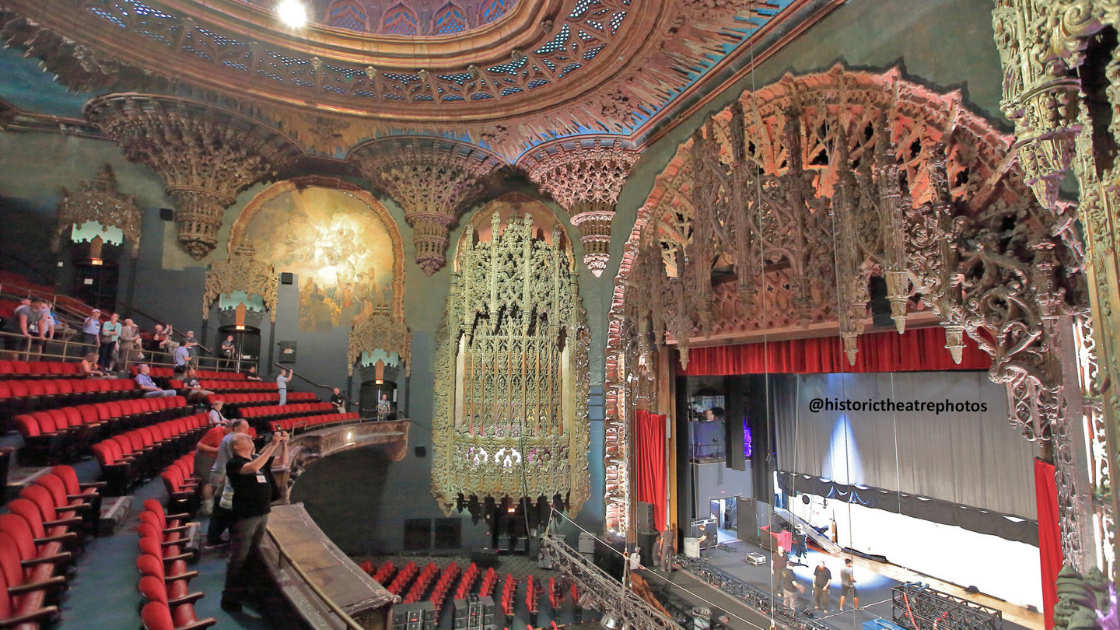 In 1927, the Theatre at Ace Hotel went by a different moniker, the United Artists Theatre. Now restored to its 1,600-seat glory, the theatre still maintains the charm instilled by its iconic founders, namely Mary Pickford and Charlie Chaplin. Architecture inspired by the Spanish Gothic style, richly illustrated murals, and a vaulted ceiling covered in tiny glimmering mirrors, The Theatre at Ace Hotel is retro movie going done right!
Orpheum Theatre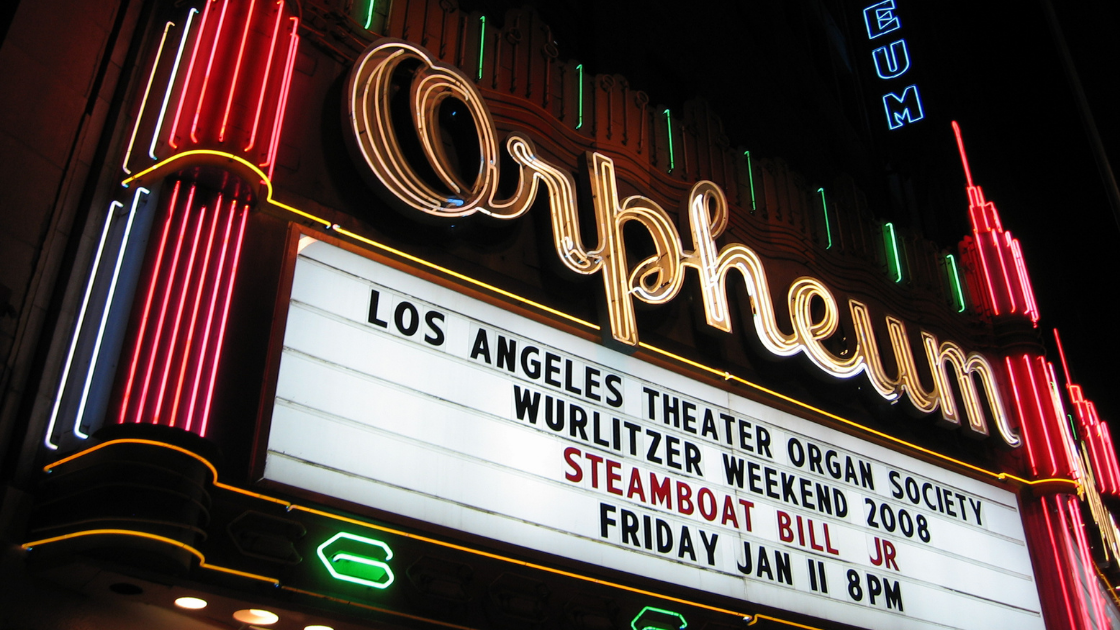 Featuring the Mighty Wurlitzer, one of only three original theater organs still existing in Southern California theaters, The Orpheum theater is a retro movie theater gem. The Orpheum offers seating for over 2,000 people with orchestra, loge, balcony, and side box seating. The interior has also been featured in scenes for such films as the Oscar-winning "The Artist" and even American Idol.
TCL Chinese Theatre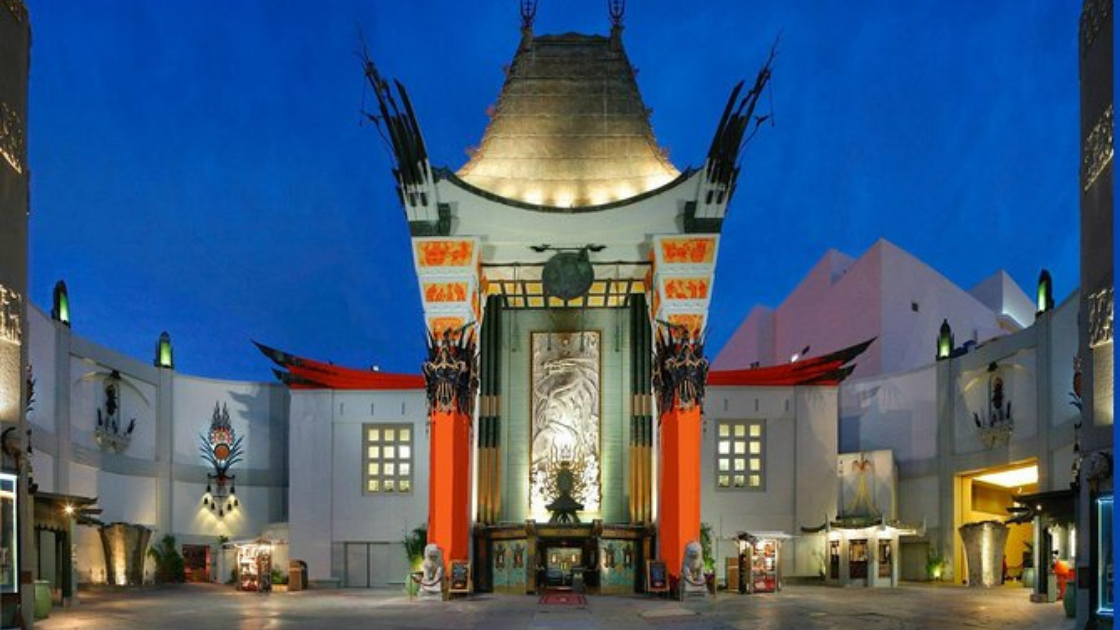 Grauman's Chinese Theatre is not just for bug budget Hollywood premieres. Established in 1927, it's arguably the most spectacular theater of its day – and even today still! From film festivals to IMAX showings, Sid Grauman's third theater and "dream" project is a great way to play tourists in town. In addition, the Hollywood Blvd retro movie theatre also houses a range of artifacts imported from China as well as statuary made specifically for the theater by Chinese artisans.
The Palace Theatre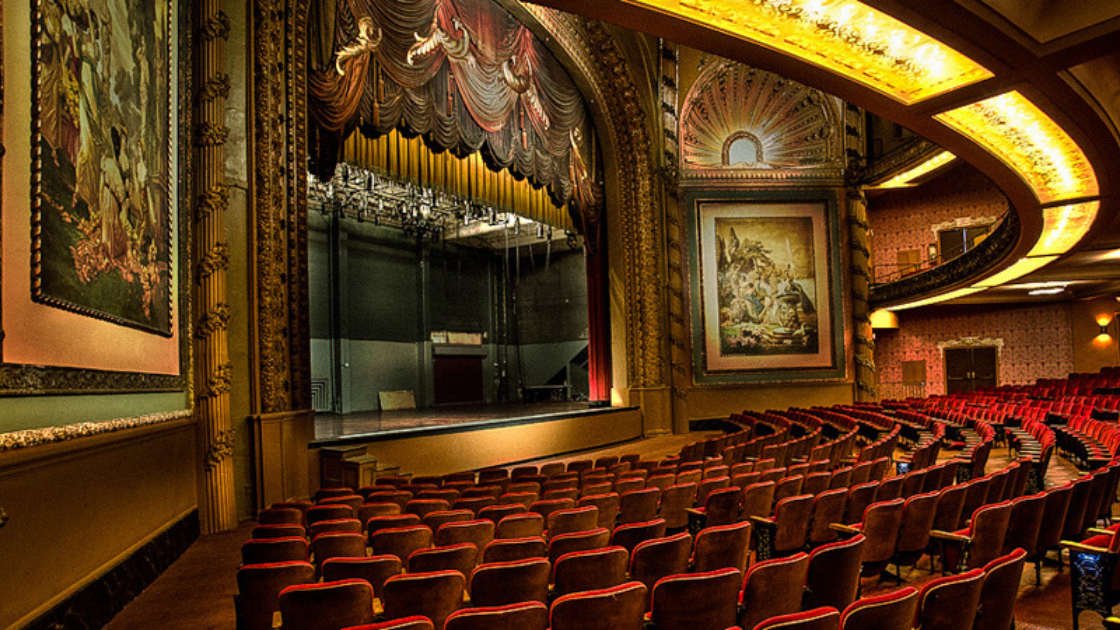 Established in 1911, the Palace Theatre is the oldest of the three Broadway theaters in Los Angeles. With a faded majesty about it, the theater bodes a French renaissance style. In addition, the facade features four figures to represent the muses of vaudeville: music, song, dance, and drama. 
Vista Theatre
The Vista is a budget-friendly glimpse of Hollywood glam – with matinee shows for only $5.50. A fixture of Tinsel Town since 1923, the Vista Theatre was originally dubbed the Lou Bard Playhouse. In the vein of The Chinese Theatre, there are hand prints marking the sidewalk, and beautifully restored Egyptian statues and murals decorate the cinema.
The Egyptian Theatre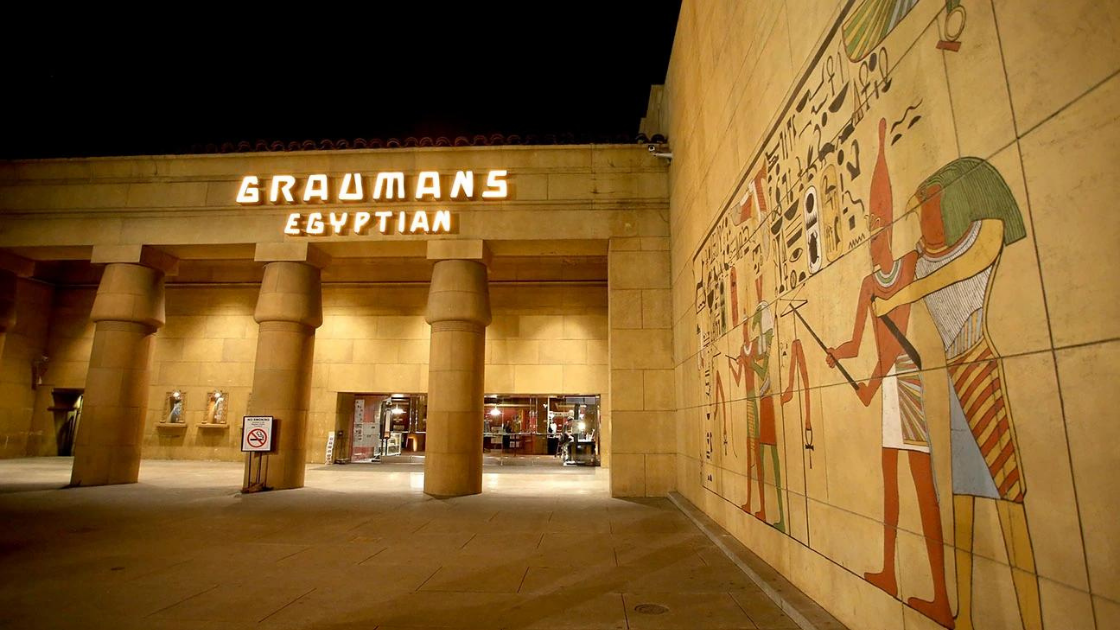 The second theatre from Sid Grauman, The Egyptian, is just a few skips down from the Chinese Theatre. With an extensive courtyard, the inspiration for The Egyptian came after the discovery of King Tut's tomb in 1922, which led to an Egyptian craze that swept the nation.