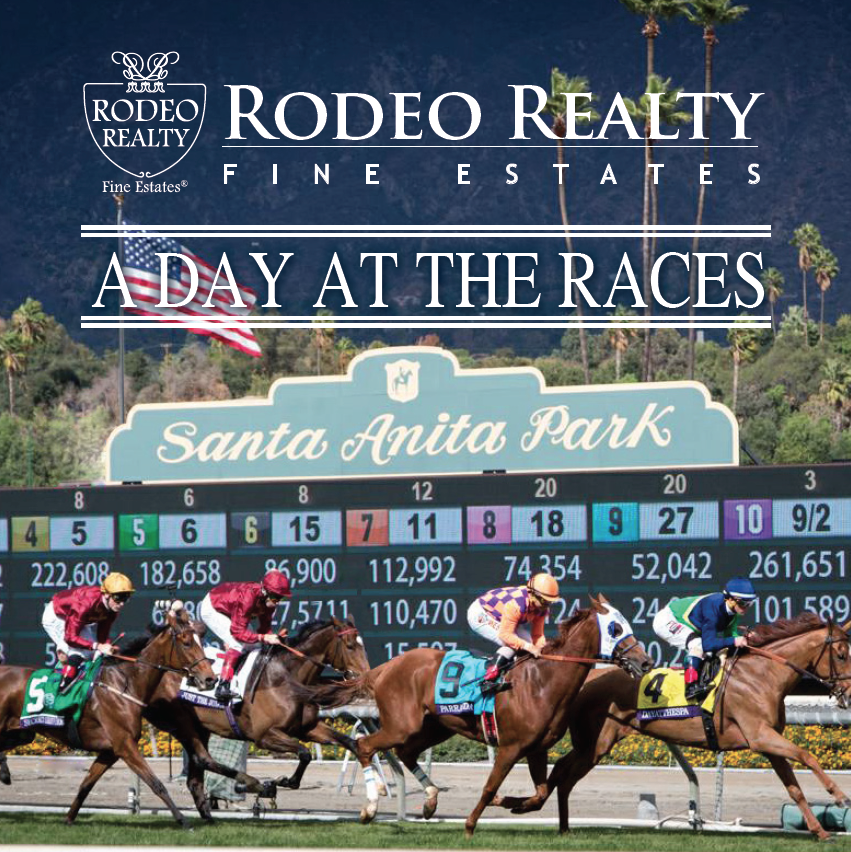 On Friday, October 14, hundreds of Rodeo Realty agents enjoyed an afternoon of live horse racing and betting at the Santa Anita Park. The day of action packed racing and gourmet buffet was held in The Club Court venue of the racetrack.
Rodeo Realty's annual 'A Day at the Races' is an event put together to recognize and thank top producing agents of the company who are constantly working hard and putting forth every effort in what they do.
Thank you for all your hard work and dedication, we look forward to next year!
View photos of the event below:
[su_slider source="media: 19047,19046,19010,19045,19044,19043,19049,19042,19041,19040,19039,19038,19037,19036,19035,19033,19032,19031,19052,19030,19054,19029,19028,19027,19026,19025,19024,19023,19022,19051,19021,19020,19053,19019,19018,19017,19016,19050,19015,19014,19013,19012,19009,19008,19007,19006,19005,19004,19003,19002,19001,19000,19048,18999,18998,18997,18996,18995,18994,18993,18992,18991,18990,18989,18988″ limit="76″ width="1600″ height="500″ title="no"]