Sunday is Earth Day but for us Angeleno's we're pretty good at spreading green initiatives all year round. We lead the forefront of organic and vegan dining options, and live off kombucha and kale. With healthy eats being such a major part of our diet, this weeks restaurant round up is fresher then our jokes!
Read below for the top 10 Organic restaurants to try in LA and discover your inner angeleno!!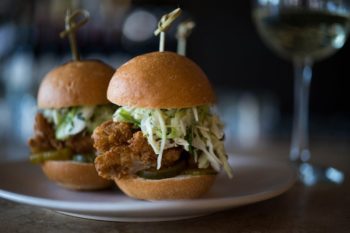 Location: Culver City
Between the organic spirits and California-Mediterranean menu, Akahsa is setting the bar for healthy sips and bites. "The Akasha" for example is a Crop Organic Cucumber Vodka thats every bit as refreshing as it sounds. Try that alongside their Turkey Burger topped with Jalapeno and red pepper for simple perfection.

Location: Los Angeles
This quaint dinner-only spot is both soulful and satisfying. A vegetarian gem for Angeleno's, Elf Cafe creatively nods to the Middle East. The Moroccan vegetable tagine on a bed of quinoa is deliciously welcoming to even the most timid taste buds. Or go for a savory tart with crimini mushrooms and braised leeks. Either way, your appetite wont be disappointed.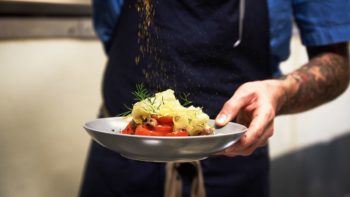 Location: Venice
Neighbor seeks to eschew typical borderlines like the South or even California, opting instead for a roster of dishes from chef Joshua Luce. The menu moves from garden peas and burrata with flowering mint to turmeric and yogurt-laced broccolini. There's also the buckwheat noodles with black garlic and scallions. Or the salmon with miso mustard, the requisite Mary's chicken, and steak for those in need. We'll go on but I'm sure your hungry!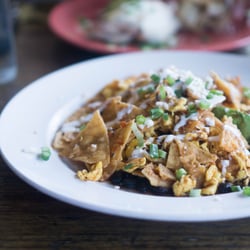 Location: Los Angeles
At this laid back spot, you can tuck into a crisp, whole wheat Belgian waffle topped with chunky homemade fruit compote or indulge in dangerously good spicy fries served with spicy ranch dressing. (Order them extra crispy.)  If you're in a hurry, you can hit the salad bar for sesame kale, or tomatoes with feta. Dinner recently received an  overhaul. With homemade sausages, Cuban sandwiches, fish and chips. The most popular offerings will make the cut.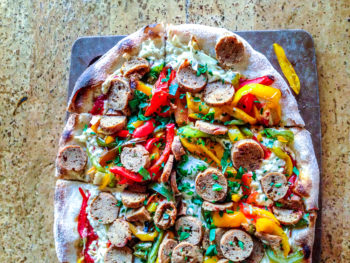 Location: Los Angeles
Mohawk Bend doesn't look like what you might think of an organic-type restaurant. It's hip, but not hippie. But the restaurant's most notable feature is its beer. There are a whopping 70 offerings on tap, two more in casks, and beer paraphernalia everywhere you look. The kitchen uses organic flour and organic tomatoes for their pies. They come out of the oven nice and chewy with a blistered crust. Offerings range from the classic Holy Trinity, with a choice of standard mozzarella or vegan cheese, to a vegan banh mi pizza with Sriracha aioli.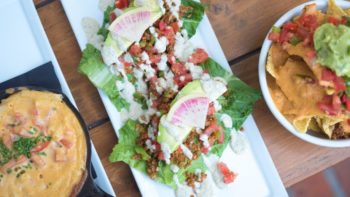 Location: Studio City
Kale is the celebrity at this sweet cafe. It is star of the popular "sweet kale shake," along with banana, cashew and agave. And it is a popular side with the pizzas and burgers, all of which are vegetarian and available raw. The pizzas, for instance, can be had on either whole wheat flatbread or raw "SunCrust," a combination of nuts and seeds. But not everything contains kale. Lettuce tacos, listed as a starter, make an ample lunch.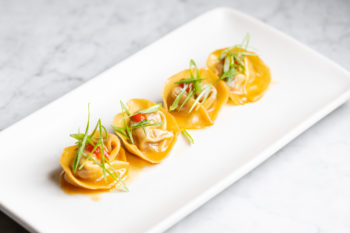 Location: Santa Monica
If carrots could be anything, they would want to land in Andrew Kirschner's kitchen. At Tar & Roses, they are charred to almost burnt, soft and sweet and caramelized, and topped with a dollop of lush crème fraiche touched with chermoula. Like the carrots, the "pho" paccio on the menu packs big flavor. Think of it as pho without the broth: paper-thin rounds of meltingly tender beef finished with sambal, Thai basil, cilantro and red jalapeno.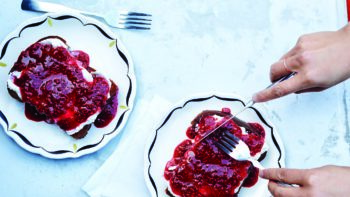 Location: Los Angeles
Vegans and vegetarians are as happy here as meat-loving restaurant critic Jonathan Gold, who has a namesake sandwich: prosciutto and fennel on burnt baguette. Regulars at this tiny, toast-forward, breakfast-all-day café in Silver Lake are a loyal bunch, lining up for thick slices of burnt brioche slathered with ricotta and pretty housemade jam, bowls of "kaboulleh" (kale, raw cauliflower, and crispy fried rice), and jam-filled French toast with crème fraîche. The creative seasonal food is kinda healthy, kinda decadent, and definitely delicious.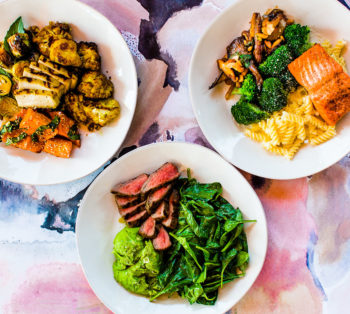 Location: Santa Monica
We're pretty sure Santa Monica did not need another fast casual spot, but we're also sure we could do a lot worse than Flower Child. There are plenty of salads and vegan options on the menu, as well as heartier dishes that will mean you're not hungry again in an hour. We're also appreciative of the table service that happens after you place your order, making the whole place feel less like our high school cafeteria.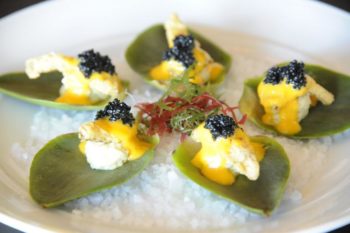 Location: Los Angeles
It seemed Impossible that a restaurant could make even the heaviest carnivore question whether they're eating plant or meat. The folks at Crossroads took that challenge and delivered 1000x over. Home of the famed "Impossible" burger, a 100% plant based gourmet take on the American classic is a dream. Take that alongside their extensive menu of all plant based bites and you're in a vegan paradise whose doors are open to all.