The weekend is underway and your mothers day gifts should have arrived from Amazon by now. That being said with all the thrills of celebrating mom this Sunday, the question must be asked. What fun is there for everyone else? Have no fret, our dear bored friends, this weekend we have you covered on all the things to do with or without mom. So read on for the best events happening throughout the city of stars and…
Discover Your Inner Angeleno!
Friday, May 10
New Films of The Eu Film Festival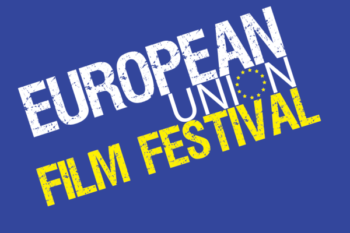 Location: Aero Theatre, Santa Monica
This Friday, enjoy a film festival brought to you by the European Union and American Cinematheque. This is the 6th annual Starring Europe lineup from the EU film festival, launched to celebrate and discover  contemporary films from across the European Union. Talent from the films will be in attendance to speak at the screenings among other planned festivities of the four-day event.
LA Dodgers vs. Washington Nationals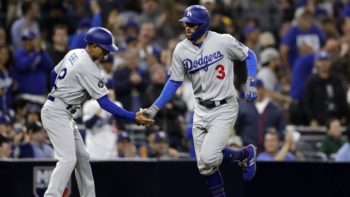 Location: Dodger Stadium
Ok, Dodger nation, we don't need a lengthy description to explain why you should be at the stadium this Friday, but if so we have one word…FIREWORKS! Don't miss the Friday Night Fireworks display as we cheer on our boys in blue to victory against the Washington Nationals.
Vijay Iyer Sextet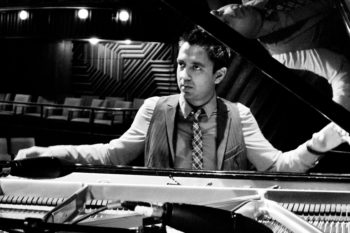 Location: The Soraya, Northridge
Eloquently put by the New York Times, "There's probably no frame wide enough to encompass the creative output of the pianist Vijay Iyer". Perhaps noting his Ph.D. in cognitive science is intrigue worthy. Noted as a bona fide "genius" by DownBeat Magazine, the MacArthur fellowship, and Harvard University is a prolific jazz pianist and recording artist.
Saturday, May 11
The Travel Expo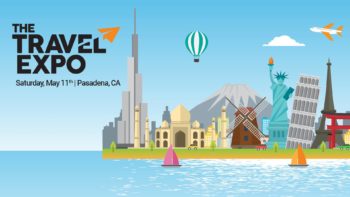 Location: Pasadena Convention Center
Don't miss the Travel Expo! The world's first consumer focused, experiential travel exhibition designed for the next generation of consumer. A showcase of cultures, experiences and people from across the globe is the perfect opportunity to discover new destinations without leaving L.A.!
Queen Mary's Waterfront Cook-Off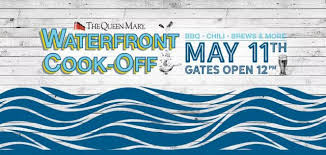 Location: The Queen Mary, Long Beach
Take your taste buds on s troll through the Queen Mary's Waterfront Cook-Off. Bring the whole family for an afternoon of fun with delicious tastings, lawn games, eating contest and more! The Cook-Off will feature BBQ styles from across the country  as well as an official, KCBS-Sanctioned BBQ Championship competition.
Thomas Roth Opening Reception: "Absence of Hue"'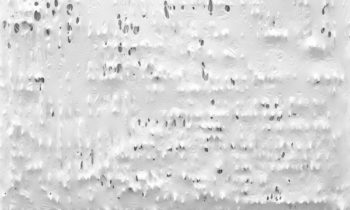 Location: Lois Lambert Gallery, Santa Monica
The work of Thomas Roth in "Absence of Hue" is characterized by his exclusive use of white. The focus of his work is rested primarily on his process, the surface structure and the relationship of light and form. See and form your on opinions on Roth's most recent exhibit with the opening reception this Saturday.
Sunday, May 12
Hand & Rose Mother's Day Flower Workshop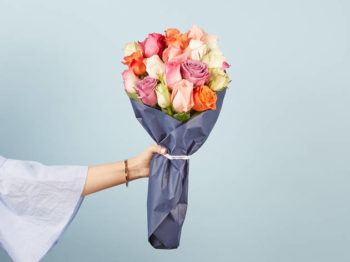 Location: MOCA Grand Avenue
Still not sure on your Mother's Day plans? Aside from reading our LA Eats: Mother's Day Edition and Out and About: Mother's Day Edition, is a fun floral pop-up by Hand & Rose. The mobile florist shop seen all around LA will be having a special workshop on Mom's Day where they'll teach the art of flower arrangements for mothers, by mothers, in honor of mothers. Participants of all ages are welcome!
Charlie Wilson & Patti LaBelle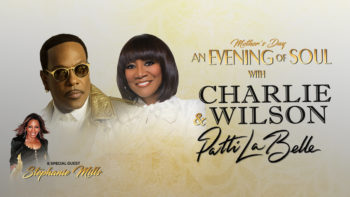 Location: The Forum
Enjoy an evening of soul from the legendary Charlie Wilson and Patti LaBelle. The duo are on tour performing some of their greatest hits. Sure to be a night full of memorable entertainment!
4U: The Music of Prince with Symphony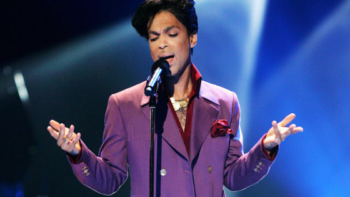 Location: Fred Kavli Theatre, Thousand Oaks
4U will present the music of Prince like never before, with a full symphony orchestra. In addition, each show will feature a live band with world-class musicians and vocalists who will perform alongside the orchestra. 4U will draw from Prince's singular and extensive music catalog, highlighting many of his hits that captivated generations of fans, alongside lesser-known gems. Questlove, an avid Prince fan, has helped curate the music and orchestral arrangements that will be played by the symphony.