Rodeo Realty's Zisser and Jones recently represented Alex Gould in the purchase of his new Atwater Village Abode.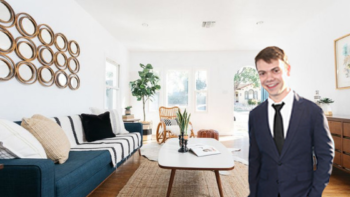 The actor best known for his starring role on Showtimes "Weeds" has a new $1.005 million dollar home. Emily Zisser and Jerrod Jones represented Alex as the buying agents for the purchase of the Spanish-style bungalow.
A comfortable 900 square feet, the home features an updated kitchen, sunlit living room and renovated bathroom. While the kitchen boast stainless steel appliances and french doors that open out to a modestly spacious backyard.
The garage also received an upgrade, having been converted to a separate room with its own claw-foot tub. Alex Gould purchased the home alongside his wife Lieba Hall Gould. Built in 1926, the Los Angeles Times ideally stated the property as "the perfect starter home" for the pair.
Alexander Gould, aside from his rise to fame in "Weeds" was also most notable for his role as the voice of Nemo in the Disney hit "Finding Nemo" He has also had roles in other popular series like "Supernatural" and "Pushing Daisies".
To read the original Los Angeles Times Article click here.
Jerrod and Emily joined Rodeo as a natural next step in their career. They're excited to be surrounded by so many other like-minded agents and to be a part of the Rodeo family.
After having spent many years living in San Diego, Emily sought out the challenge of becoming a premier real estate agent in one of the most competitive markets in the world: Beverly Hills. After getting $18 million in listings in her first 3 months, she proved she could handle it.
Jerrod has come to know the current market inventory very well while Working with Ryan Serhant from BRAVO TV'S Million Dollar Listing. The team serves all of Los Angeles County. Please call, email or send him a text at any time.