Real Trends revealed 2019's The Thousand list of top producing agents nationwide.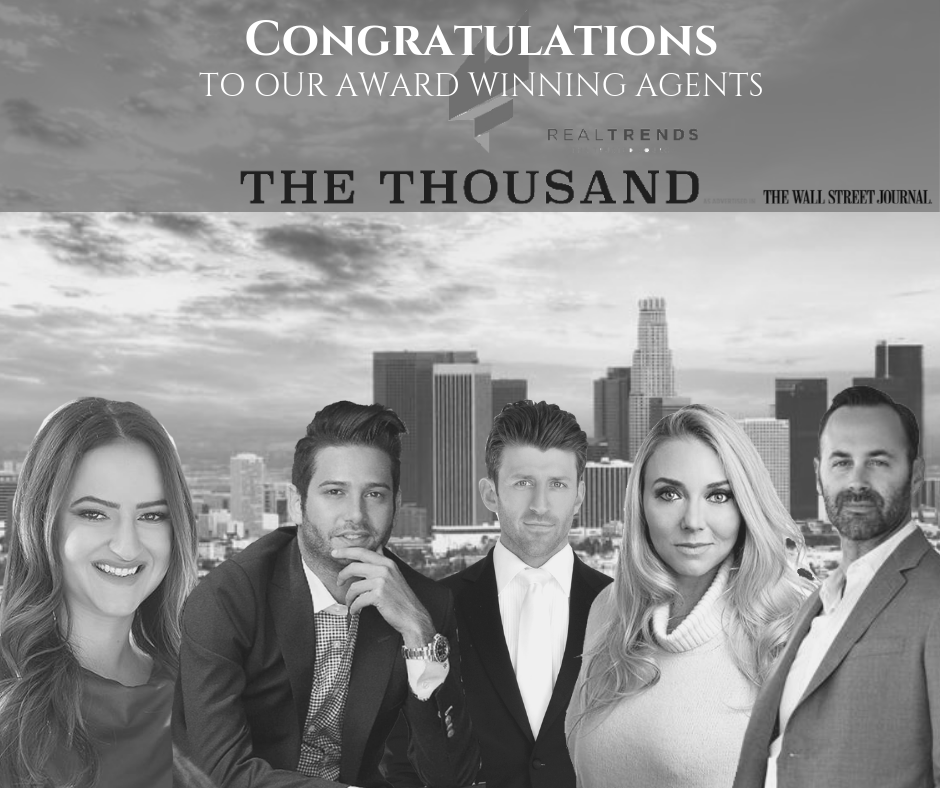 BEVERLY HILLS, Calif (June 5, 2019)- Rodeo Realty agents were among this years pick of top producing agents. Based on total transaction volume for 2019, Adi Livyatan, Josh Flagg, Ben Bacal, Jimmy Heckenberg and Jordana Leigh were among those listed.
Featured in the Wall Street Journal, the 14th annual The Thousand list America's top 1,000 real estate sales professionals. Designees are recognized as the top one-tenth of one percent of more than 1.4 million licensed Realtors® nationwide.
"The best individual agents and teams' award-winning efforts were phenomenal considering the competition in the real estate market," said Steve Murray, president of Castle Rock, Colo.-based consulting company REAL Trends, which compiled the list.
"The real estate sales professionals ranked in The Thousand have proven that they have the skills to grow their businesses year after year," said Murray. "The average U.S. Realtor® sold nine homes in 2018. The average agent ranked in The Thousand sold 217 homes and the average team sold over 562 homes. These kinds of results show that those who commit to being full-time professionals can build meaningful businesses and succeed beyond expectations. Achieving this level of results is simply incredible."
Out of 1000's of agents across the nation Josh Flagg landed on the list at #15, Jordana Leigh at #45, Adi Livyatan at #87, Jimmy Heckenberg at #160 and Ben Bacal at #182.
Read the Real Trends The Thousand List, here.
About Real Trends The Thousand List
REAL Trends The Thousand honors America's elite real estate agents and their companies and is compiled and analyzed by REAL Trends with a special ad section published in The Wall Street Journal and is not affiliated with The Wall Street Journal news department.
---
For media inquiries, please contact:
Samira Murphy
Publicist
Rodeo Realty
mediarelations@rodeore.com