It's summer time! So why not change up your outdoor scenery? While we aren't talking about a complete redo of your front porch, a light makeover is just the trick. Give the front of your home a fresh update that'll wow the neighborhood for seasons to come! Read on for tips on sprucing up your front porch!!
Apply a Fresh Coat of Paint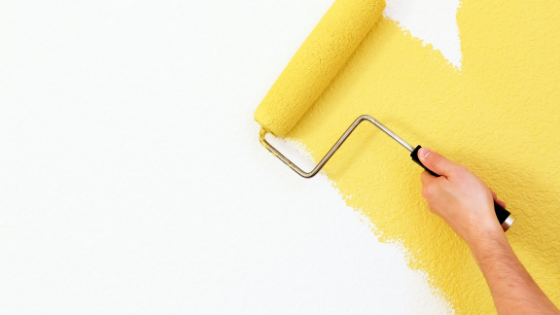 Paint is an affordable way to refresh anything—everything from your bedroom or living room to your kitchen cabinets or end tables can benefit from a new paint job, and so can your porch. Opt for a fresh and unique color or read our best paint colors to match your mood blog for palette ideas.
Invest in Year-Round Furniture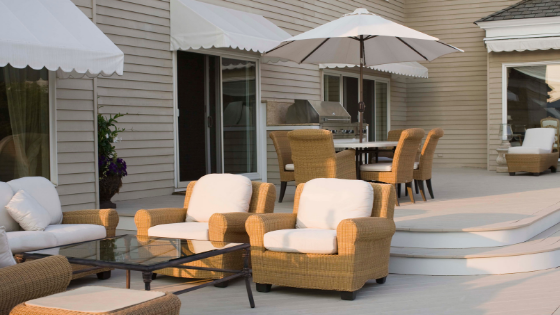 Go for outdoor furniture pieces that can work year round and that don't require you to change out the cushions. Switching up accent colors for your plant pots and accessories are simple once you establish your key pieces.
Prioritize Quality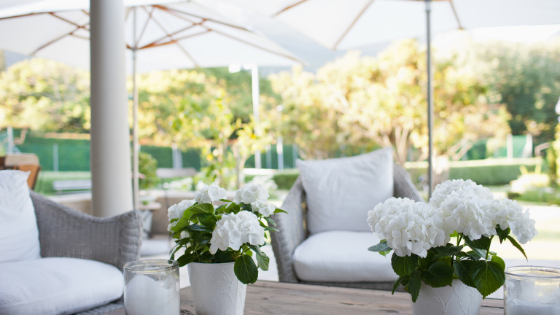 Quality is a priority. While quality furniture and decorative accents may be more expensive, their ability to withstand the elements and continue to look good for years to come makes them worth the investment now.
Use Tall Planters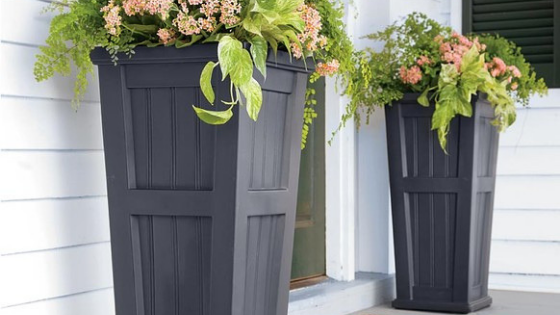 If a porch is long and rectangular try a pair of lush planters on either side of the front door. Tall, linear planters provide a nice symmetry for a porch and work with nearly every décor style.
Keep Things Tidy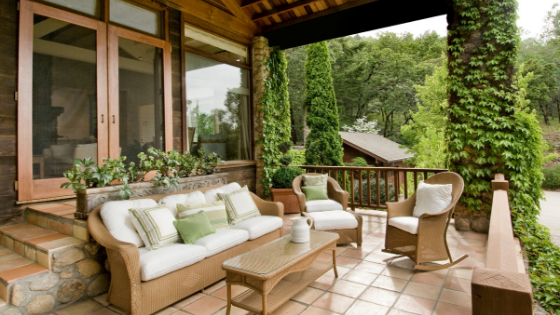 Think of your front porch as an entryway to your front door and not a drop zone for shoes, toys, and bikes. Too much clutter can cause you to lose sight of the front door as the focal point of the exterior of your home.